LINCOLN — With the top three teams from last year's tournament elevated to Class A, the door was open for a new champion in Class B boys tennis.
York had a narrow path to the championship, but everything went its way on Friday as the Dukes secured their first team title in 12 years.
York finished with 50.5 points to edge Elkhorn Mount Michael by 1.5 points and claim the Class B championship at the Woods Tennis Center.
"It's really crazy what all had to happen for this to all fall into place," York coach Dan Malleck said. "But the most important thing is our guys had to win and everybody went out and did their job."
Malleck said the title was the perfect sendoff for the five seniors, as well as retiring assistant coach Chris Holder.
"Talk about a Cinderella story," Holder said.
York's breaks started in the semifinal round as the Dukes went 3-0 against Omaha Skutt, which finished third in the team race. Malleck said he also thought it was important that their No. 2 singles player Andrew Hammer, who was seeded seventh, earned an extra half point by finishing fifth.
The Dukes started the championship round a half-point ahead of Mount Michael, but the Knights quickly took the lead behind a third-place finish from their No. 1 doubles team and title at No. 1 singles from Isaac Gart.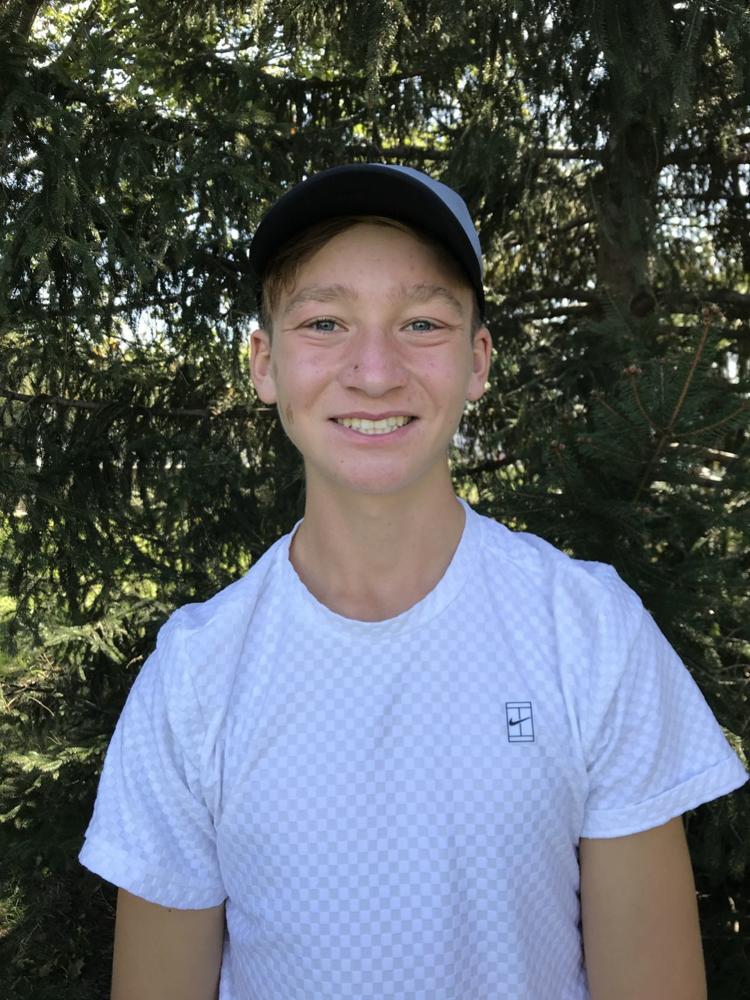 In the three final matches, York needed to win both of its doubles matches and get a little help in No. 2 singles.
At No. 1 doubles, the duo of Hayden and Hunter Royal won the first set in a tiebreaker, but lost their edge and dropped the second set 6-0 to McCook's Logan Barenberg and Isaac Hinze.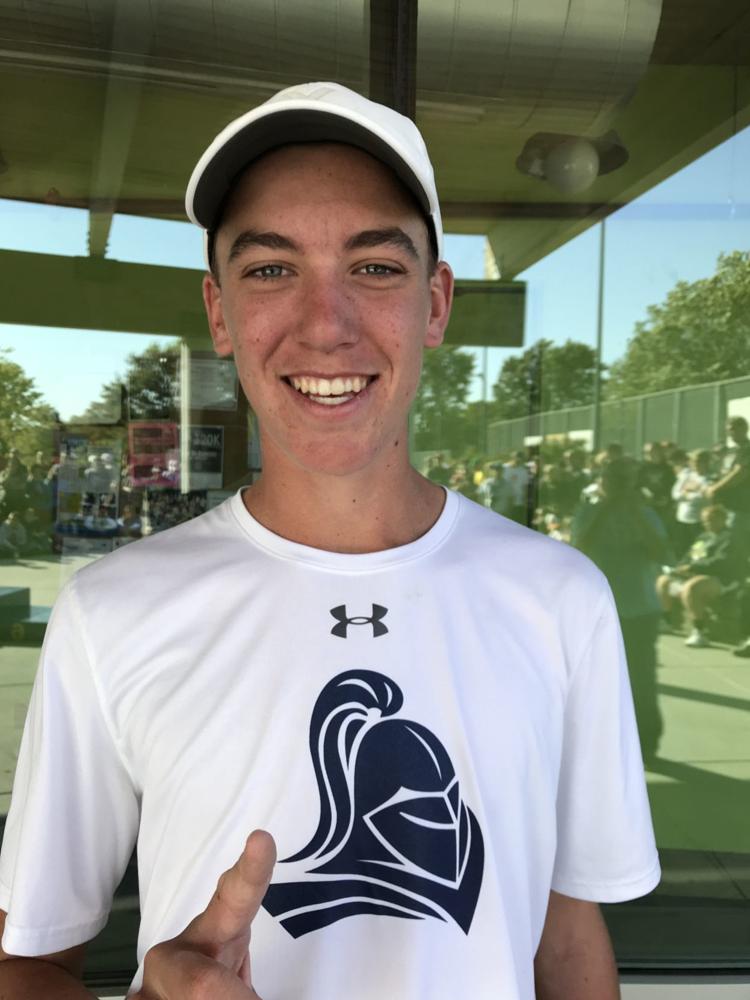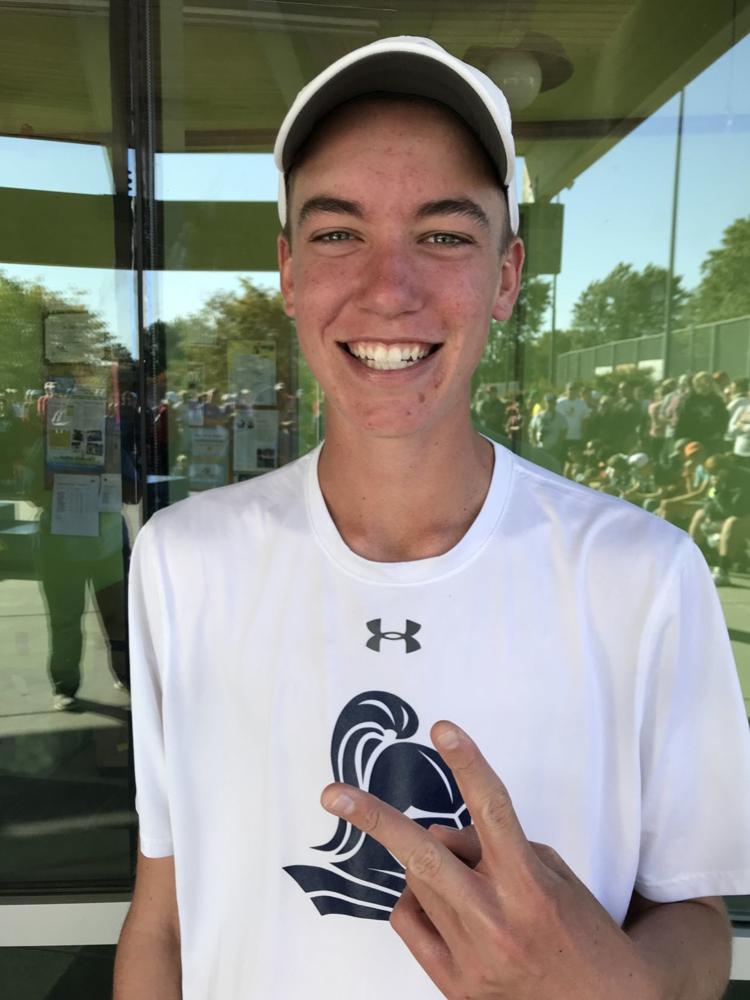 Holder said during the break before the final set they talked about what went wrong, improving the first touch and realizing they had the talent to bounce back.
"I said, 'You didn't get your name drawn out of a hat because you're cute. You earned this right to be here,' " Holder said. "They dropped a set, but I said that's what state tournaments are supposed to be about. They are supposed to be about adversity and coming from behind. You're not going to dance through this."
With the third set tied at 4-all, the Dukes, who finished second at No. 2 doubles last year, broke McCook giving Hayden a chance to serve for the match and he delivered.
"I knew we had to get through that break and I wanted that pressure on myself," Hayden Royal said. "We've been put in that position multiple times this year and I've been serving for a lot of matches. Being in that situation put us at ease,"
The next result York needed came two courts away as John Esser and Matt Mittman finished off Mount Michael's Alex Payne and Jose Castillo 4-6, 6-2, 7-5.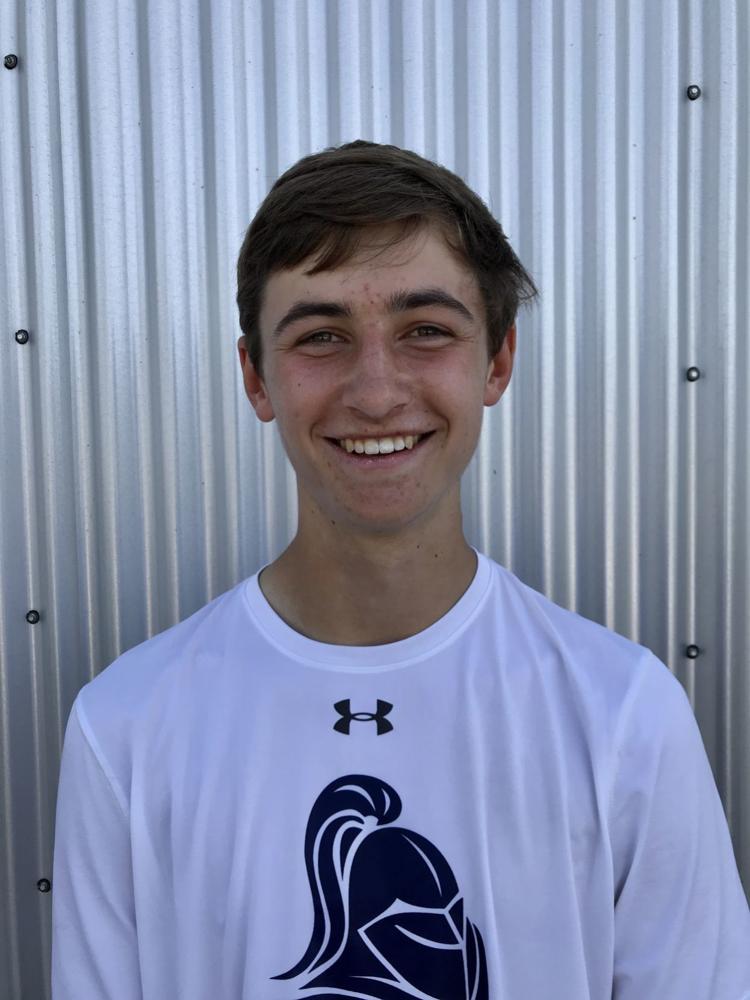 Normally a reserved pair, Esser and Mittman celebrated points and shouted at each other frequently during the match. Mittman said they knew from previous matches against the Knights that they would have to match their energy.
"We're pretty quiet kids," Mittman said. "We've played them a couple of times before and they had all the energy because they are up and yelling and excited. We knew that if we wanted to have a shot, we would have to be more vocal and get excited."
With all its matches completed, York needed McCook's Mason Michaelis to hold off William Mallisee from Mount Michael at No. 2 singles, which was worth two team points.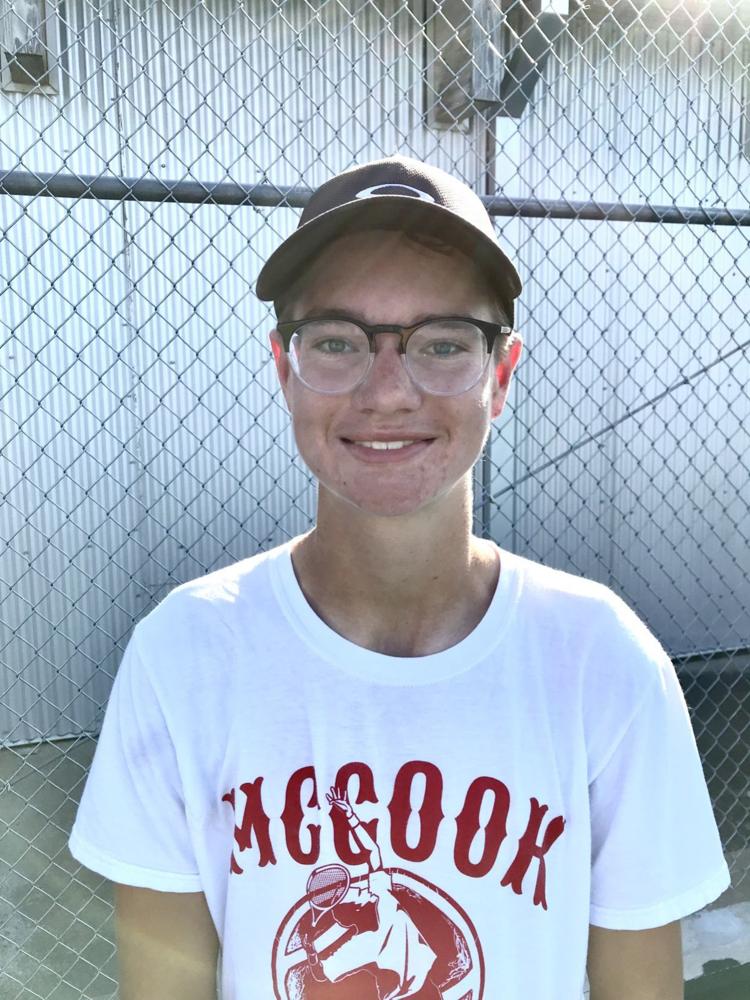 With both players hobbled by muscle cramps and injuries, Michaelis prevailed for a 0-6, 6-3, 7-5 win. Michaelis is the second champion in his family as his sister, Kassidy, won the No. 2 singles title in 2017.
The McCook junior finished strong by winning the final three games of the match. Michaelis said he used cut shots to move Mallisee around and take advantage of the limited mobility.
"I'm very, very tired. I know I am going to be sore for about the next two weeks," Michaelis said. "It was such a long match and you just gotta have some stamina. I'm glad I lasted that long."
At No. 1 singles, Gart's gold medal run was efficient. He defeated Ty Schneider of York 6-0, 6-0 in less than 50 minutes didn't lose a game all tournament.
Gart said he was focused on his first match of the day after finishing third place in each of the last two seasons.
"I went in kind of nervous just because the past few years I've lost in the semifinal match," the Mount Michael junior said. "After winning that match, I wasn't too nervous for the final."
Gart had lost eight matches during the regular season, but all eight had come against Class A competition. Four were to Elkhorn's Zach Kuo, who finished third in Class A.
The gold medal was the eighth in Mount Michael school history, but the first at No. 1 singles.
"It's impressive," Mount Michael coach Chase Petersen said. "I've watched him grow over the last few years and you knew he was destined for a little bit of greatness."
Team scores: York 50.5, Elkhorn Mount Michael 49, Omaha Skutt 37, McCook 35, Grand Island Central Catholic 33.5, Hastings 17, Kearney Catholic 15.125, Waverly 12.25, Omaha Gross 12, Lexington 10.25, Ralston 10.25, Alliance 10, Lincoln Christian 10, Beatrice 8, Omaha Roncalli 8, Adams Central 6.125, Gering 4.25, Holdrege 4, Nebraska City 4, Omaha Brownell Talbot/Concordia 4, Scottsbluff 0.
Individual results (top eight)
No. 1 singles: 1, Isaac Gart, EMM, def. Ty Schneider, York, 6-0, 6-0. 3, Connor Barrett, OS, def. Eli Fox, GICC, 6-4, 6-3. 5, Zion Moyer, McCook, def. Landon Power, Has, 8-3. 7, Hogan Wingrove, Wav, def. Gavin Cismoski, OR, 8-4. No. 2 singles: 1, Mason Michaels, McCook, def. William Malisee, EMM, 0-6, 6-3, 7-5. 3, Daniel Martinez Ray, GICC, def. Christian Norris, OS, 6-2, 7-6 (3). 5, Andrew Hammer, York, def. Hunter Walker, Gering, 8-3. 7, Nathan Sughroue, AC, def. Brayden Schram, Has, 9-7. No. 1 doubles: 1, Hayden Royal/Hunter Royal, York, def. Logan Barenberg/Isaac Hinze, McCook, 7-6 (4), 0-6, 6-4. 3, Peyton Rosenfels/Ethan Pentel, EMM, def. Asher Kula/Robert Seaton, OS, 6-0, 7-5. 5, Brandt Groskreutz/Blake Thiele, KC, def. Jackson Farias/Jonathan Schardt, GICC, 8-4. 7, Matthew Neville/Raleb Holm, Ral, def. Chance Crowe/Devin Garcia, All, 8-6. No. 2 doubles: 1, John Esser/Matt Mittman, York, def. Alex Payne/Jose Castillo, EMM, 4-6, 6-2, 7-5. 3, Jacob McNamara/Jack Friesen, GICC, def. Justice Hammer/Gavin Brummund, OS, 7-6 (2), 6-4. 5, Adynn Kusek/Jose Narezi, Has, def. Eli Young/Damian Salinas, Lex, 9-7. 7, Cade Kluthe/Kade Schrock, KC, def. Dawson Saathoff/Zackary Zimmerman, Bea, 8-3.
Photos: 2019 Nebraska state tennis championships
Girls in Class A compete in the NSAA state tennis championships at the Koch Family Tennis Center in Omaha, Nebraska, Friday, May 17, 2019.