While Nebraska now waits to see whether spring sports can resume in May, there is no consensus among neighboring states about their shutdowns during the coronavirus outbreak.
The Nebraska School Activities Association decided Wednesday to extend the current suspension of its activities through May 1. Schools in the Omaha and Lincoln areas are under state-mandated closures through April 30.
Most surrounding states have seasons on hold into April. Kansas last week canceled all remaining activities when its governor stopped in-person instruction through May 29.
"The KSHSAA recognizes the value of school activities for all students and school communities, but the current situation does not permit the opportunity for school activities to take place in a manner that is consistent with the very reason school activities exist," its statement from March 18 reads.
"The KSHSAA strongly discourages non-school activity participation at this time in an effort to mitigate the community transmission of the coronavirus."
Kansas canceled its basketball tournaments after the first day of games.
In Iowa, which has separate girls and boys governing bodies, activities are prohibited through the state's K-12 recommended four-week closure. The earliest school return is April 13.
Iowa's spring sports are girls golf and tennis and boys soccer, golf and tennis. Baseball and softball are summer sports, and their May starts to practice have not been affected yet. The state got through its winter championships, including the boys basketball tournament which had no fan limits until the final day on March 13.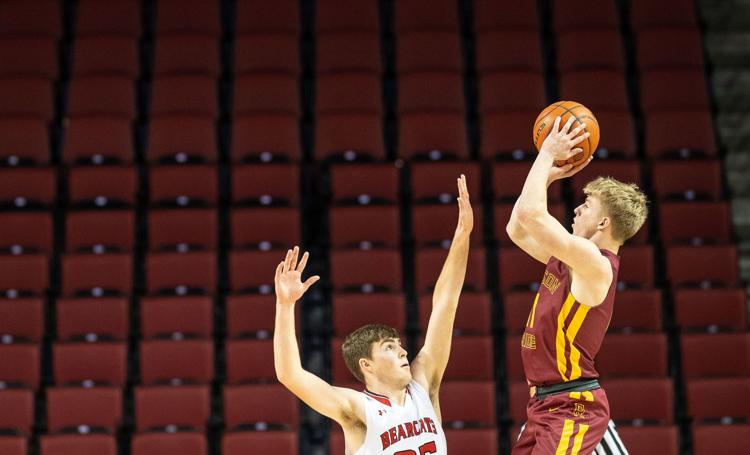 Colorado's activities are suspended through April 18. Its association, led by former NSAA executive director Rhonda Blanford-Green, has scrubbed its music events. It stopped its state basketball tournaments once the University of Denver closed its facilities.
"These decisions have been extremely difficult because unlike the decisions made on the professional and national level, our students and school communities aren't faceless ticket buyers," Blanford-Green wrote in a letter last week to all schools. "We are connected. We have been CHSAA participants, the seniors chasing gold, coaches with a dream, the parent wanting this experience for our kids."
The Missouri State High School Activities Association has no statewide stoppage and its spring sports championships are still scheduled. It got through its basketball tournaments until canceling those for the two largest classes last week.
"If we are able to maintain locations for hosting the (spring) championship series, and schools are wishing to participate in the postseason, we will conduct the championships," MSHSAA Executive Director Kerwin Urhahn said in a March 16 press release. "We are not canceling any spring sports at this time."
Missouri schools have control on whether to practice or play games unless closed by the outbreak.
Wyoming is waiting until April 6 at the earliest to resume activities. Its large-school boys basketball tournaments in Casper were called off with games underway on the first day.
South Dakota also is planning an April 6 restart. It "postponed/suspended" its basketball tournaments, visual arts, regional music and all-state band.
One of the nation's three most-affected states from the outbreak, Washington, is expecting schools to reopen on April 24 and has not canceled spring sports championships. If schools are closed longer, there could be cancellations as state association policy has May 30 as the championship cutoff to avoid conflicts with graduation.
"While nothing will be able to replace the time taken away from these students, especially seniors, providing more avenues to create lifelong memories with their teammates should be the ultimate goal,'' a Washington Interscholastic Activities Association press release from March 17 read.
Washington held its basketball championships as scheduled and with no fan limits.
Photos: 2020 Nebraska boys state basketball championship games