Bob Sledge can tap out rhythms on a conga drum, fight fires and teach linemen how to throw a block.
He also played a little football at that school in Lincoln.
He was a standout lineman at Nebraska and played for coaching great Tom Osborne in the late 1980s.
And though he's proud of his Husker career, you probably won't learn about it if you meet him at a party.
"He's humble about it," said his wife, Dawn Sledge. "Everybody else seems to tell people before he tells (them)."
He plays conga drums and sings Kid Rock and John Mellencamp tunes in an Omaha cover band. He has been an Omaha firefighter for two decades and coaches high school football.
Friends and family say his interest in coaching and service on the Omaha Fire Department are driven by his desire to help others.
He and his wife have three children: Shelby, 23; Carly, 21; and 14-year-old Sam, a football player who Sledge says is a better athlete than he was.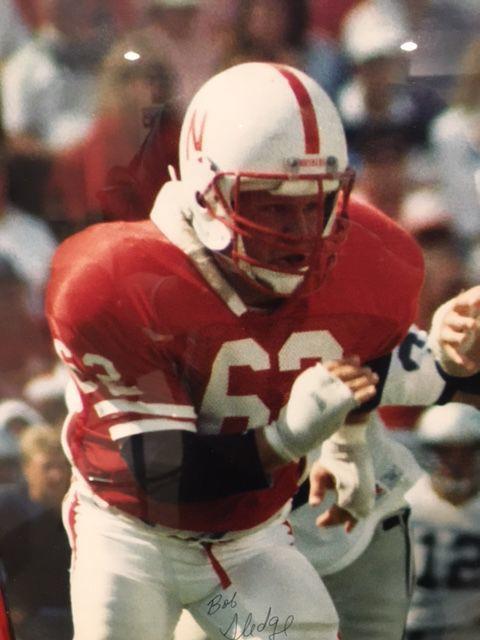 Sledge, 52, grew up in a big Catholic family near 50th and Grover Streets. The youngest of eight kids, he played sandlot football with fellow students at St. Thomas More School and dreamed of playing for the Huskers.
He was a big kid who was quick for his size and played on the offensive line at Gross High, graduating in 1984.
The Huskers showed interest, but were short on scholarships.
With a scholarship offer from South Dakota, Sledge enrolled there, but the team wasn't a good fit. After one semester, he spoke with Osborne about walking on at Nebraska.
Osborne made a promise: Make one of the top two units for your position, and we'll put you on scholarship.
The coach fulfilled the pledge and Sledge, who played at 6-foot-2 and 275 pounds, turned into an All-Big Eight offensive lineman, finishing his career in 1988.
After an unsuccessful attempt to make the Los Angeles Rams, he took a job with his family's cash register business.
But he missed football, and became an assistant coach at Gross, a role he served for two decades. He also helped coach at St. Thomas More .
"It's a way to not really let go of football," he said, "teaching what you know."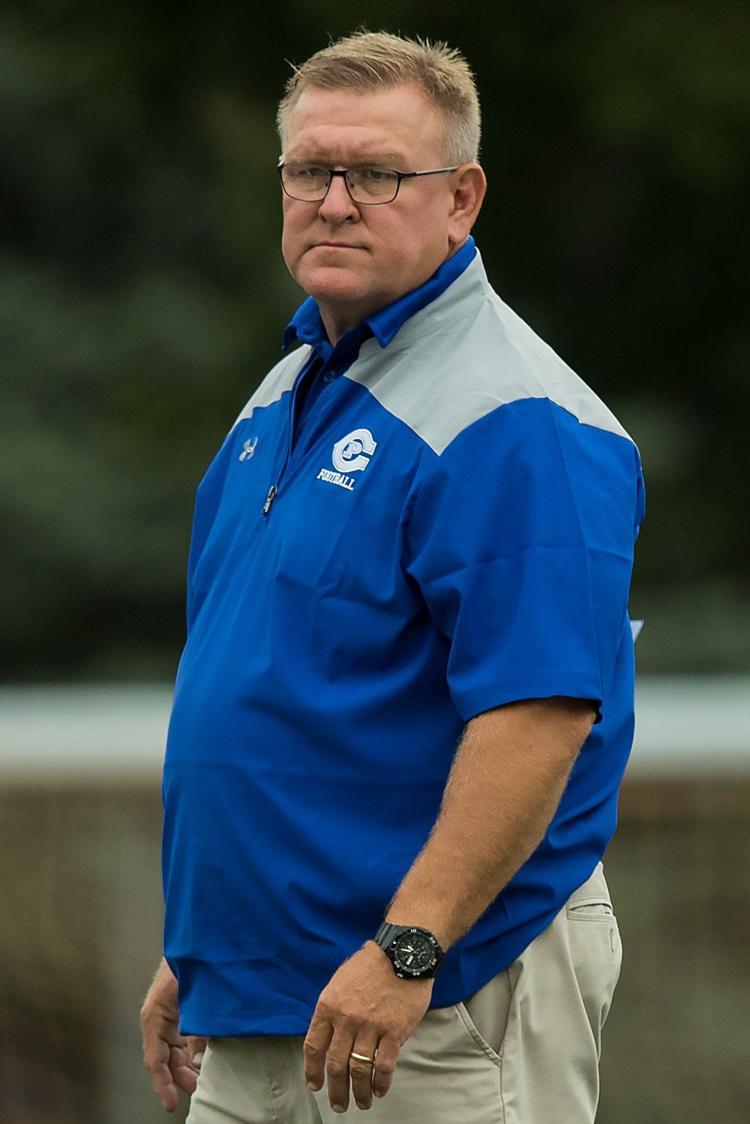 When friend and former Husker Tim Johnk became head coach at Creighton Prep last season, Sledge joined the team as offensive line coach.
Johnk said Sledge is patient with players and knows how to connect with them.
Sledge will take time after practice to work with players who are struggling to learn a blocking technique or other skill.
"He's a guy that kids really play hard for," Johnk said.
George Heaston, who was the head coach at St. Thomas More when Sledge helped there, agreed.
Heaston also knows Sledge's musical side and invited him to join local cover band the George Heaston Experience.
The band is made up of a group of friends and plays fewer than a dozen gigs a year, mostly at parish festivals and fundraisers.
Heaston said Sledge has a good voice and has a nice touch on the drums.
Sledge said he likes playing with his buddies in the band but doesn't take his rock 'n' roll life too seriously and has no plans to quit his day job with the Fire Department.
Next month will be a big one for him.
This year's Nebraska Football Hall of Fame class will celebrate with a dinner on the University of Nebraska-Lincoln campus on Sept. 14 and is set to be introduced at Memorial Stadium prior to NU's game against Troy on Sept. 15.
Sledge said he was shocked that he was selected and is honored by the recognition.
He said he feels blessed by his years with the Huskers, his opportunity to coach young men and his ability to give back to a game he loves.
When was Nebraska last ranked No. 1? Husker football's entire history in the AP Top 25
How often has Nebraska football been ranked at each position? When did the Huskers first appear at No. 1? When was the last time NU was in the top 10? Check out this photo collection featuring how Nebraska has fared at each spot in the AP Top 25.