This decade began with a South Carolina repeat and featured a number of talented teams. But it may ultimately be remembered as when Vanderbilt emerged as a national power.
The Commodores are in the championship series for the third time in six seasons and seek to become the first program to claim two titles since the CWS moved to TD Ameritrade Park.
Vandy hadn't been to the CWS before then. This is its fourth appearance since. And it's also been in a super regional four other occasions in 10 years. It's recorded five 50-win seasons since 2011.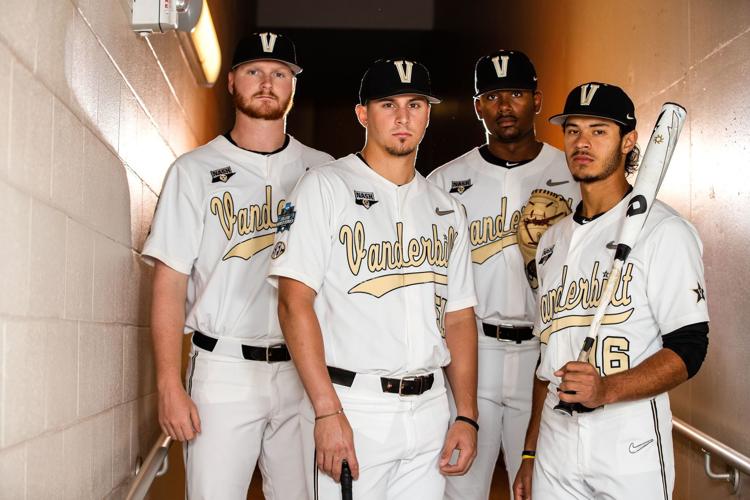 The Commodores had been to three NCAA tournaments before the arrival of coach Tim Corbin in 2003. They made the NCAA field for the first time since 1980 in his second season. After missing the cut the following year, Vanderbilt has advanced every season since. Its run of 14 consecutive tournament appearances is the second longest in the nation, trailing only Florida State's 42-year run.
Corbin has built the Commodores into a powerhouse, one that wins big and does it consistently in the nation's toughest conference. Vanderbilt has become a destination school for top baseball talent.
Vandy shortstop Ethan Paul said players want to go to a program like that, one with high expectations.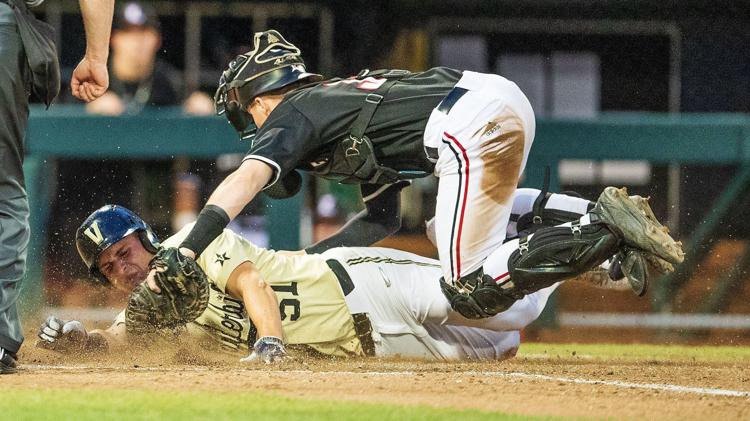 "We all had this goal to be at this point," the senior said. "There's a lot of factors that go into it. ... We take it as a positive thing. And we're playing for a reason. We're playing to play together for a purpose."
Corbin said before the start of the CWS that this team, which boasts five seniors, is an older group. He said that has "been helpful in the harmony of the group, and the locker room, off the field and so on."
Thirteen of his upperclassmen were selected in the MLB draft, the most in the history of the program and matching the highest total by an SEC team.
Among those chosen are seven players in Corbin's everyday lineup. He also boasts a starting rotation — Drake Fellows, Kumar Rocker and Mason Hickman — that has allowed two runs in 19 CWS innings. Closer Tyler Brown has three CWS saves.
If it wins this week, this team may go down as Vanderbilt's best yet. It has already set five single-season team records in addition to posting the most wins (57) of any squad in the history of the program. The 2014 title team and 2015 runner-up each had 51 victories. Three other Vandy teams finished with 54.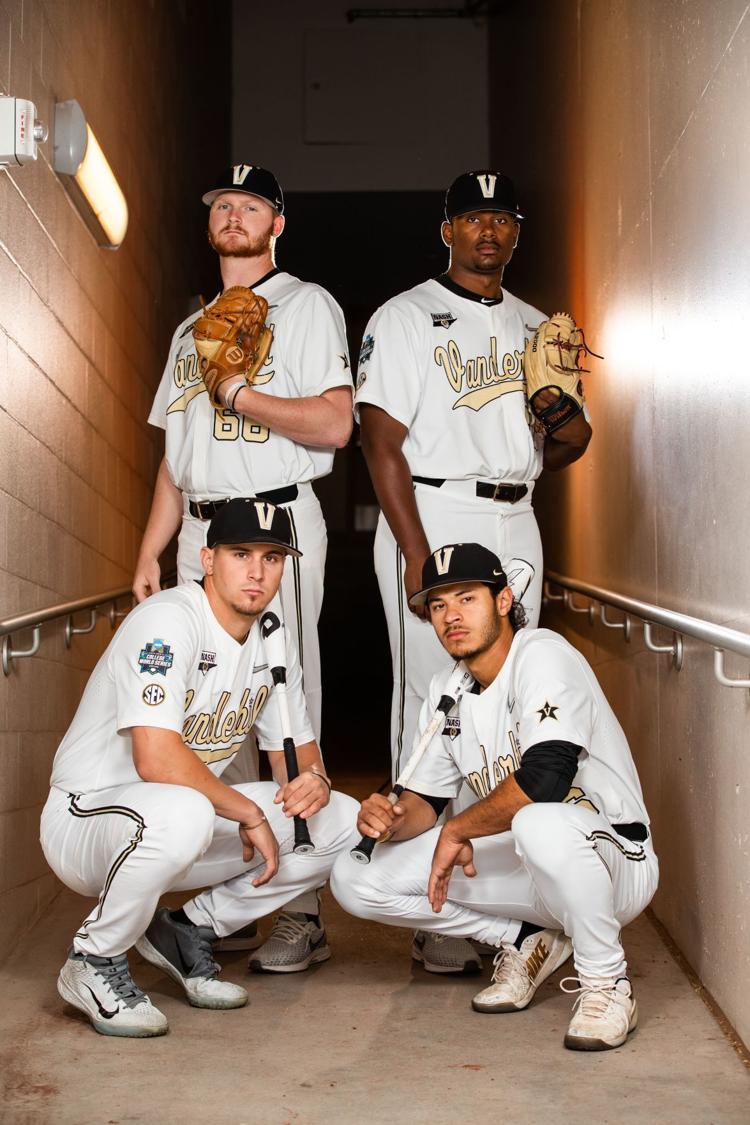 "You look at those expectations and you (say), 'All right, we want to be better than that team,' " senior first baseman Julian Infante said. "We want to leave a legacy that's different from all the other teams at Vanderbilt. ... We're looking into the past, (and) we're trying to make this program better."
The Commodores enter the championship series with 30 wins in 32 games. Vanderbilt has dropped two three-game series all year, and it has only two losses total in the past two months.
Other than a first-game loss to Duke in the super regional, Vandy has been rolling. Corbin, who is 14-6 all time in CWS games, said before the series that staying on that same path is all that's needed.
"Once you get here, you just kind of redefine what you do. And I think it's just about trying to play the best baseball you can in this environment," he said. "The game doesn't change. The outside, ancillary components of the tournament change a little bit, but it still just becomes baseball."
Sign up for World-Herald daily sports updates
Get the headlines from Creighton, Nebraska, UNO, high schools and other area teams.
Scouting report 
Second-seeded Vanderbilt became the favorite in the NCAA tournament when Michigan knocked out top-ranked UCLA, but the Commodores were a threat to win the CWS all along. This team has won more games (57) than any that came before it, including the two other Vandy squads that advanced to championship series. It has set program records for home runs, RBIs, walks, runs and strikeouts while winning the SEC regular-season and tournament titles. Vanderbilt is loaded. It boasts a .314 batting average, and the three starting pitchers it has used in the CWS are a combined 32-6. The Commodores also have closer Tyler Brown, who has picked up three of his 17 saves during the CWS. There are no apparent weaknesses with this juggernaut, which had a school-record 13 players selected in the recent MLB draft, matching the all-time SEC mark. Hitter to watch: JJ Bleday
The SEC player of the year has hit a national-best 26 homers this season, being named a consensus first-team All-American. The junior outfielder has gone 4 for 9 in the three games the Commodores have played in Omaha, but he has walked in nearly a third of his plate appearances and hasn't had a chance to cut loose yet. The No. 4 pick by the Marlins may be primed for a big finale.
Pitcher to watch: Drake Fellows
Kumar Rocker has gotten the majority of the attention after his no-hitter in a super regional game against Duke, but Fellows is the workhorse of this rotation. The junior right-hander is tied for the national lead with 13 victories and has dropped one decision all season. The Padres draft pick went seven strong innings in his first CWS outing, earning a win over No. 7 Louisville.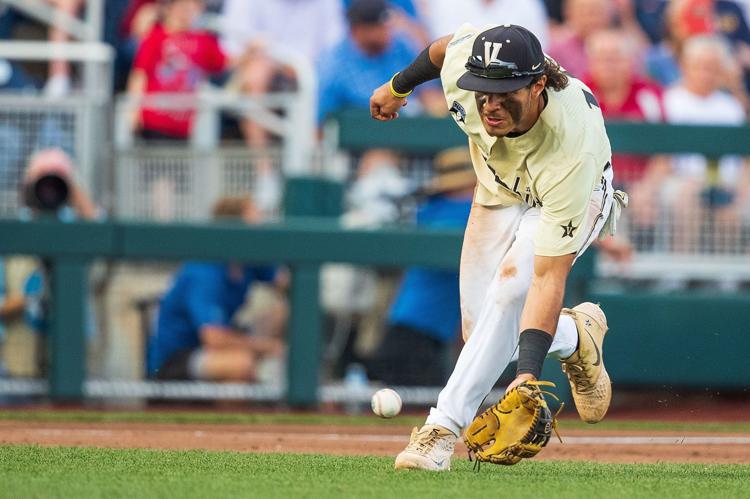 Michigan has to beat the Commodores twice to claim the national championship. Vanderbilt has lost twice since mid-April, capturing 30 of its past 32 games. It has had separate winning streaks of 13 and 12 games during that stretch. The Commodores haven't lost a three-game series since dropping two of three at then-No. 4 Georgia in early April. Two teams have taken a series from Vandy this season.
Vanderbilt will win if ...
While Michigan appears to be a team of destiny, Vanderbilt is the superior club. The Commodores aren't only supremely talented, they're remarkably consistent. That makes them a tough out in a best-of-three scenario. History has shown that anything can happen in Omaha, but this is the No. 2 national seed facing one of the last at-large teams in the field in a championship series. If Vandy plays mistake-free and doesn't get caught up in the moment, it should become the first program to claim two national titles at TD Ameritrade Park.