Michigan's season was essentially on the line three weeks ago at TD Ameritrade Park.
The Wolverines had dropped five of their last seven regular-season games, lost to Ohio State in the opening round of the Big Ten tournament and trailed Illinois in the ninth inning of an elimination game.
If not for Jordan Nwogu's two-out, two-run walk-off double, Michigan's season almost assuredly would have ended in Omaha that day. Three weeks later, the Wolverines are back for the College World Series.
Michigan coach Erik Bakich said Friday that his team's improbable run to the school's first CWS berth in 35 years became a possibility that day. The Wolverines, who face No. 8 Texas Tech in Game 1, went on to win the Corvallis Regional before upsetting No. 1 UCLA last weekend to return to Omaha.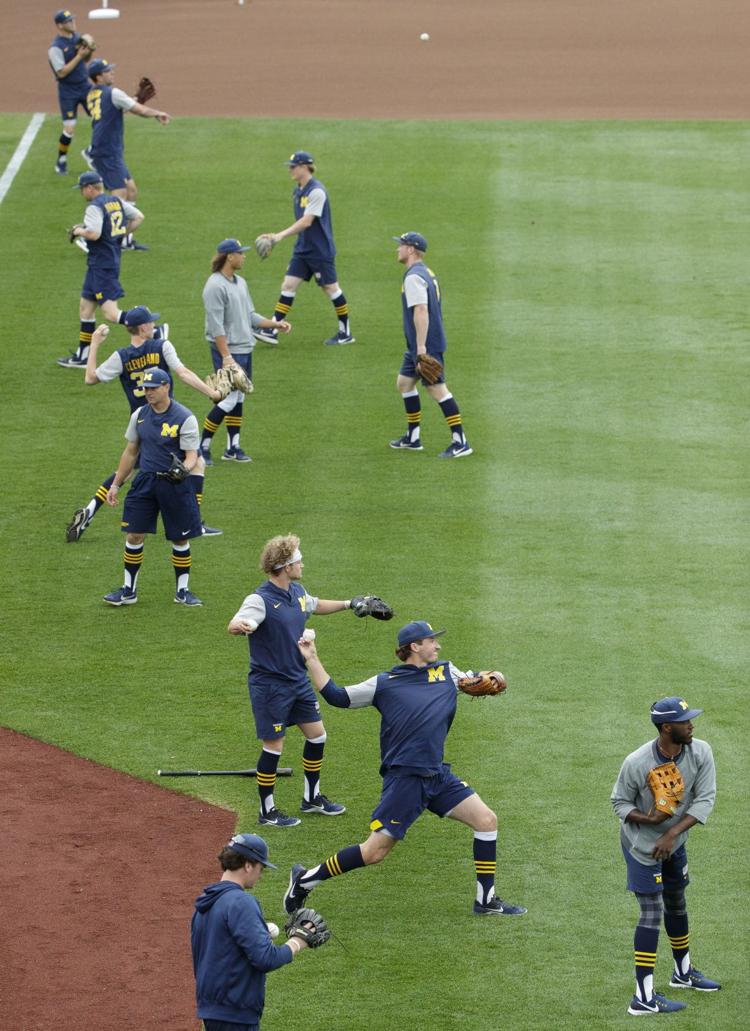 "We haven't navigated our way through the postseason, so we needed to catch lightning in a bottle, which we did with a walk-off win in the Big Ten tournament," he said. "We were one (out) away from our season being over. And that win just did so much for our players' confidence ... and just sparked a hot streak. And it's been different ever since. We've sort of caught fire, and that's what we needed.
"We needed an authentic, organic moment to happen on the field since we haven't done it before."
Junior pitcher Karl Kauffmann, scheduled to start against the Red Raiders in the CWS opener, said the Wolverines are playing with house money as they return to the site of that pivotal moment. Michigan won two more games in Omaha that weekend to capture one of the last four NCAA at-large positions.
"We had a little more confidence going into the selection show," Kauffmann said. "It didn't matter if we were a No. 1 seed or a No. 4 seed. If you put us in there, we were going to be ready to go. You could've sent us anywhere. That was really the mindset we had. We were going to be ready for the challenge."
The challenge now is overcoming a talented Texas Tech team that thumped the Wolverines in March. The Red Raiders outscored them 29-10 in sweeping a three-game series in Lubbock, Texas.
But that doesn't mean Texas Tech will be overlooking surging Michigan come Saturday afternoon.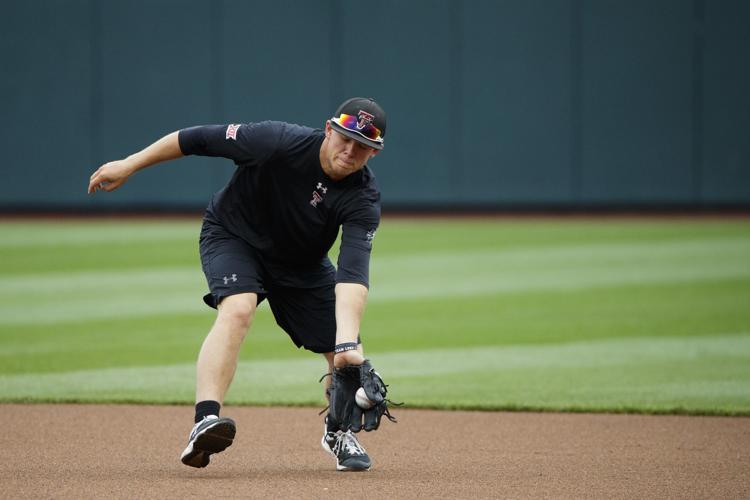 "Both teams are completely different now than they were in March," Red Raiders shortstop Josh Jung said. "Everyone grows. Everyone learns. People switch positions. Roles change. Teams are different."
Jung, who made an in-season move from third base, has had a wild June. He was the No. 8 overall pick in the MLB draft, then helped Texas Tech survive a donnybrook with Big 12 rival Oklahoma State last week.
"Tons of emotion, I can tell you that," he said. "I've never played a series like we played in the supers. That was unbelievable. Every pitch, it was like it was our last. It was back and forth the whole time."
That's the beauty of tournament play. Unforgettable events happen to teams, and then they move on until only one of them is left standing at the end. And, in this case, they see a former opponent again.
"Almost the same guys are in the lineup that were that week (in March)," Michigan first baseman Jimmy Kerr said. "But we're a different team now. We know how to play our best baseball. We know we're playing our best when we're loose. We're at a neutral site now. We're looking forward to playing here again."
Photos: 2019 CWS practice day and opening ceremonies