From College World Series history, coaching records, players to watch and scouting reports, here's everything you need to know about the eight teams that reached the 2019 CWS.
Rankings are according to D1Baseball, Baseball America and Collegiate Baseball
* * *
Arkansas (46-18)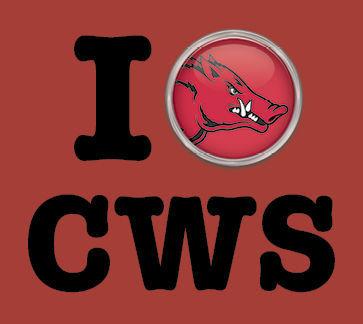 Location: Fayetteville, Arkansas | Enrollment: 27,558
Record against CWS teams: 6-3 | Record against Top 25: 11-11
Record: 15-18 | Appearances: 9 (last in 2018)
Dave Van Horn (1,268-622)
National titles: None | CWS record: 8-14 (seven appearances)
The Razorbacks rolled through their home regional, outscoring Central Connecticut State and TCU 20-6 in three games. After trading blowout wins with Mississippi in the first two games of the super regional, Arkansas scored 14 straight runs to defeat the Rebels in the decisive game to clinch a CWS spot for the second year in a row and third time in five seasons.
BIG BOPPER: DOMINIC FLETCHER
The junior, who was a second-round pick of the Diamondbacks, leads Arkansas with 61 RBIs. He has scored 55 runs, hit 24 doubles, belted 11 home runs and compiled 139 total bases — all in the top three on the team. Fletcher hits in the clean-up spot, and he keeps the lineup rolling in a variety of ways.
KEY PLAYER: HESTON KJERSTAD
A freshman All-American in 2018 paces the team in hits (85), home runs (16) and slugging percentage (.574). He and Fletcher hit back-to-back, giving the Razorbacks one of the more potent Nos. 4 and 5 hitters in the country.
The Razorbacks were an out away from their first national championship a year ago, and finishing the job this year has been the focus since beginning fall workouts. Arkansas hits as well as any team has this season, with five players who have double-digit home runs, seven with at least 10 doubles, nine with at least 30 RBIs and six with a slugging percentage of .525 or better. There are not any easy outs in the lineup. Isaiah Campbell, a second-round draft pick, used his CWS start against Florida last year to springboard into an All-American junior season but the other two starters in the rotation are freshmen. If they can make the same strides in Omaha as he did a year ago, the Razorbacks could be well on their way to the title they narrowly missed last June.
Auburn (38-26)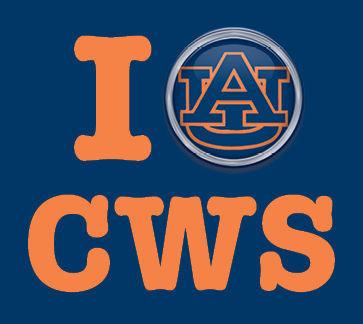 Location: Auburn, Alabama | Enrollment: 29,776
Record against CWS teams: 2-10 | Record against Top 25: 11-19
Record: 3-8 | Appearances: 4 (last in 1997)
National titles: None | CWS record: 0-0
The Tigers slugged their way through the first two games of the regional, including a walk-off three-run home run against Georgia Tech. Then the Tigers scored 25 runs in their two super regional wins, including a 13-run outpouring in the first inning of the clinching game. In its five NCAA tournament wins, Auburn scored 55 runs.
BIG BOPPER: STEVEN WILLIAMS
After a freshman All-American season in 2018, Williams struggled for much of the season but has gotten going during the NCAA tournament. While his batting average is .241, Williams is 8 for 25 (.320) in six tournament games. During the tournament, he has three home runs, including the one to beat Georgia Tech, and driven in 13 runs. His bat has gotten hot when Auburn needed it the most.
Burns, a freshman All-American in 2018, won four of his first five starts in 2019, highlighted by a two-hit shutout against Cincinnati. During the past month, he has struggled with shoulder soreness, which has limited him to five innings in two postseason starts. His health will have an impact on how long the Tigers stay in Omaha.
After losing a super regional to Florida on a walk-off home run in Game 3 a year ago, the Tigers rebounded to get back to the College World Series for the first time in 22 years. Butch Thompson's squad is a year ahead of schedule as many of the contributors are underclassmen. Auburn was 6-8 in its final 14 games before the NCAA tournament began, but the Tigers went 4-1 against two of the top ACC teams in regional and super regional play. They are peaking at the right time.
Florida State (41-21)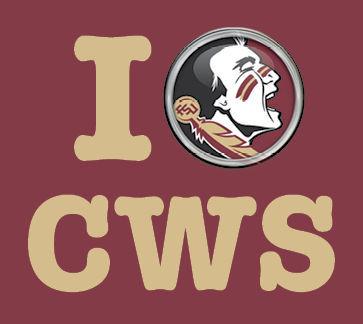 Location: Tallahassee, Florida | Enrollment: 41,900
Record against CWS teams: 1-2 | Record against Top 25: 8-6
Record: 28-45 | Appearances: 22 (last in 2017)
Mike Martin (2,028-734-4)
National titles: None | CWS record: 21-32 (16 appearances)
Heading into their last game of pool play at the ACC tournament, the Seminoles were in danger of missing the NCAA tournament in Mike Martin's final year as coach. Florida State shut out NC State 11-0, got into the NCAA tournament as one of the "last four in" and have not lost since. FSU swept through the regional, scoring 35 runs in three games, then swept LSU in the super regionals.
A first team All-ACC selection, the junior third baseman leads the Seminoles home runs (16), RBIs (56), runs (60), walks (69), on-base percentage (.484) and slugging percentage (.620). He has a home run and six RBIs in the NCAA tournament, inlcuding the walk-off single to clinch a berth in the CWS.
A first team All-ACC selection as a pitcher and a third team pick as an outfielder, Flowers has been one of the top two-way players in college baseball. He is second on the team with 13 home runs and third with a .511 slugging percentage. As the closer, he has 12 saves and has allowed four runs in 25 ⅔ innings.
When the Seminoles score, they tend to score in bunches. Florida State is 27-5 when scoring seven or more runs. The offense starts with Mike Salvatore, the team's leading hitter, getting on base then the middle of the lineup — Mendoza, Reece Albert and Flowers — bring him in. Florida State was a preseason Top 25 team, but the Seminoles didn't play that way for much of the year. Florida State is peaking at the right time to try to give Martin his first national title in his final season. Of note, Florida State is looking to become the fourth consecutive team to win the national championship after eliminating LSU from the NCAA tournament (Coastal Carolina in 2016, Florida in 2017 and Oregon State in 2018).
Louisville (49-16)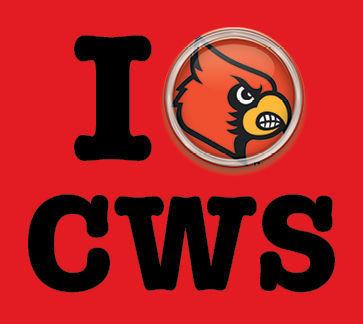 Location: Louisville, Kentucky | Enrollment: 22,000
Record against CWS teams: 2-2 | Record against Top 25: 17-6
Record: 2-8 | Appearances: 5 (last in 2017)
National titles: None | CWS record: 2-8 (five appearances)
Baseball can be a strange game. The Cardinals, the No. 7 national seed, had to bounce back from a second-day loss to Illinois State and beat the Redbirds twice - and in walk-off -fashion in the finale - just to get out of their home regional one week. Then Louisville blasted a very good East Carolina team twice in the super regionals to become the first team to earn a trip to the College World Series the next.
It's been one heck of a debut season for the freshman from Wisconsin. Binelas became the first Cardinal to hit for the cycle in 21 years and the first Louisville rookie to hit 10 or more homers in 12 seasons. And that was before the third baseman drove in the game-winning run in the regional final.
The Louisville ace was the ACC's pitcher of the year, claiming the triple crown by leading the league in wins, earned-run average and strikeouts. The lefty from Illinois lost back-to-back starts before a strong outing in the super regional. The Cardinals will need him to be great against Vanderbilt.
The Cardinals are no stranger to Omaha, but they haven't exactly fared well here. Louisville has only two wins in its previous four appearances and has won its College World Series opener just once. This team features great balance. The Cardinals are the only team in the field that ranks in the top 30 nationally in runs per game, earned-run average and fielding percentage. They lost to Vanderbilt 6-2 back on May 7.
Michigan (46-20)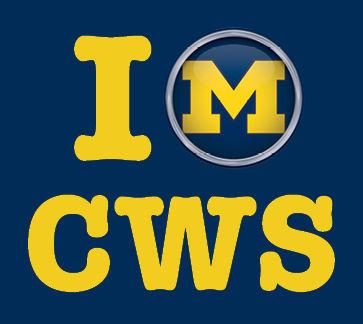 Location: Ann Arbor, Michigan | Enrollment: 44,136
Record against CWS teams, 0-3 | Record against Top 25, 5-6
Record: 12-12 | Appearances: 8 (last in 1984)
National titles: None | CWS record: 0-0
No CWS participant had a tougher path to Omaha than the third-seeded Wolverines, who were among the last four teams in the NCAA tournament field. They emerged from the regional hosted by defending champion Oregon State, beating Creighton twice in three tries along with Cincinnati. Then they ousted No. 1 national seed UCLA with white-knuckle victories — 3-2 and 4-2 — in three games. The Bruins hadn't lost a home series since April 2017.
BIG BOPPER: JORDAN BREWER
Walking on to Michigan's football team was the goal before a shoulder injury in high school derailed that plan. He instead spent two years playing baseball at Lincoln Trail Community College in Illinois before joining UM's baseball team. The results have been immediate: Big Ten player of the year and a third-round pick by Houston. The kind of athlete who could be a Division I receiver at many schools, the 6-foot-1, 195-pound Brewer roams center field and owns 12 homers, 55 RBIs and 24 steals in 57 games.
KEY PLAYER: KARL KAUFFMANN
The junior right-hander doesn't have the strikeout totals of fellow rotation members Tommy Henry and Jeff Criswell. But the Friday starter set the tone all spring and ended with a team-high 114⅔ innings and team-low 2.59 ERA. The No. 77 overall pick to the Colorado Rockies last week struck out eight over 8⅓ frames against top-seeded UCLA last weekend, and could get a couple of starts in Omaha.
If not for a walk-off win over Illinois to escape going 0-2 at the Big Ten tournament last month, the Wolverines wouldn't have even been in the NCAA field. Michigan wasn't rated in polls to end the regular season and held a nonconference strength of schedule ranking 222nd out of 297 Division I teams. But the high-end athleticism and balanced power that set it apart in its league has been on display throughout the postseason. Combined with three elite starting pitchers and a decent bullpen, the Wolverines will be as tough an out at the CWS as anyone.
Mississippi State (51-13)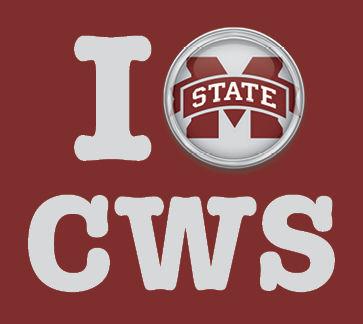 Location: Starkville, Mississippi | Enrollment: 22,201
Record against CWS teams: 3-5 | Record against Top 25: 16-8
Record: 12-20 | Appearances: 11 (2018)
National titles: None | CWS record: 0-0
The No. 6 national seed joins Florida State as the only CWS participant to remain unbeaten in the postseason. And despite trailing in four of those five wins, the Bulldogs have outscored their opposition 37-13. They swept Stanford 6-2 and 8-1 in the super regional to ensure their season ends in Omaha in consecutive seasons.
BIG BOPPER: JUSTIN FOSCUE
The sophomore first baseman broke out as the team's best power source this season with 14 home runs and tied for an MSU high with 22 doubles. The All-SEC first-team selection owns 59 RBIs for the nation's No. 10 scoring offense (8.1 runs/game) and sports a .402 on-base percentage that has translated into 65 runs scored in his 64 contests this spring. Perhaps more than anyone, he responded well to the hitting approach of first-year coach Chris Lemonis.
The nation's strikeout leader has come up big time and again for the Bulldogs. The 6-foot-3, 214-pound lefty with a low-90s fastball and deceptive changeup is among the nation's top 10 qualified starters in earned-run average (1.76), 17th in strikeout-to-walk ratio (5.79) and second in strikeouts per nine innings (14.82). At 10-2, the No. 28 overall pick in the MLB draft and SEC Pitcher of the Year is good enough to will MSU to a win anytime he takes the mound.
Mississippi State is as balanced as anyone in Omaha. Its offense — with a nation-best 160 doubles in 64 games and team batting average (.317) that ranks fifth — is tailor-made for TD Ameritrade Park. No one has an ace better than Small, and the rest of the staff more than survived a rugged SEC schedule to post an overall ERA of 3.48, which is 12th nationally. Considering that most of these Bulldogs already have CWS experience from last year and have rolled through regionals and supers, momentum is on their side too.
Texas Tech (44-18)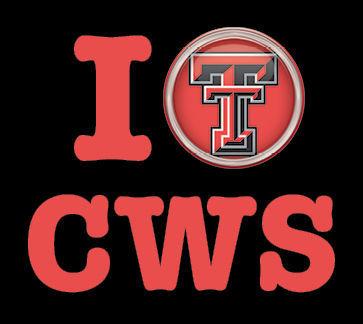 Location: Lubbock, Texas | Enrollment: 35,893
Record against CWS teams: 3-1 | Record against Top 25: 12-7
Record: 2-6 | Appearances: 4 (last in 2018)
National titles: None | CWS record: 2-6 (four appearances)
The Big 12 regular-season champions didn't have to leave home to earn their way back to the College World Series for the fourth time in six years. Texas Tech swept through its regional before surviving three-game tussle with league rival Oklahoma State to advance. Kurt Wilson's three-run home run in the bottom of the eighth inning put the Red Raiders over the top in a back-and-forth super regional finale.
Cameron Warren: The first baseman has been an offensive terror for the Red Raiders during his final collegiate season. Warren led Texas Tech with a .354 average, hit 17 home runs and drove in a Big 12-high 76 runs. The slugger from Oklahoma is the lone senior on the Red Raider roster this year.
Josh Jung: The Co-Big 12 player of the year became only the second Red Raider ever to be picked in the first round of the MLB Draft when he went eighth overall to Texas. The junior infielder moved from third base to shortstop during the season while batting .342 with 14 home runs and 56 runs batted in.
The Red Raiders are a threat to win the College World Series in their fourth appearance. They have an outstanding starting trio - Micah Dallas, Caleb Kilian and Bryce Bonnin - that has gone 14-2 over the past six weeks. Josh Jung and Cameron Warren provide a 1-2 punch in the heart of the Texas Tech lineup, and Gabe Holt is an elite leadoff batter. The Red Raiders open with Michigan, a team they went 3-0 against.
Vanderbilt (54-11)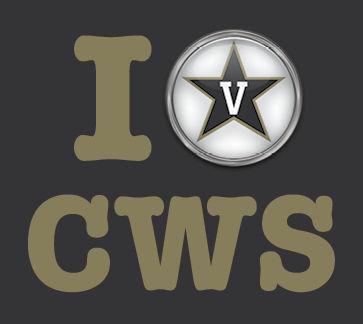 Location: Nashville, Tennessee | Enrollment: 12,592
Record against CWS teams: 8-1 | Record against Top 25: 10-5
Record: 11-6 | Appearances: 3 (last in 2015)
National titles: 1 | CWS record: 11-6 (three appearances)
The Commodores swept three games in their home regional — including two wins over Indiana State — and rebounded from an opening-game loss to Duke to win the final two games of the super regional to clinch the program's fourth CWS appearance in nine years. Before the NCAA tournament, Vanderbilt won four games in a row to claim the SEC tournament title. In the SEC championship, Vandy rallied from an eight-run deficit to beat Mississippi 11-10 on Philip Clarke's walk-off single.
BIG BOPPER: AUSTIN MARTIN
A first team All-American, the sophomore third baseman's 83 runs are second most in Division I. His 100 hits are third and .410 batting average is sixth. Martin also rates in the top 20 nationally in on-base percentage (.503) and total bases (151). He is second on the team with 18 stolen bases while boasting a team-best 33 multihit games.
The freshman right-hander threw the eighth no-hitter in NCAA tournament history in a 3-0 win over Duke in Game 2 of the super regional. He had two walks and set a school record with 19 strikeouts. For the season, he is 10-5 with a 3.50 ERA and has 97 strikeouts and 18 walks in 87 ⅓ innings. He allowed one run in 15 ⅔ innings in two NCAA tournament starts.
The Commodores enter the CWS as one of the favorites, and it is not hard to see why. Vanderbilt can hit at every spot in the order — 10 players have at least 40 hits and seven have scored at least 40 runs. The lineup features two first team All-Americans in Martin and Golden Spikes Award finalist JJ Bleday. The Commodores have outscored opponents 550-275. The rotation of Drake Fellows, Rocker and Mason Hickman along with Tyler Brown (14 saves) at the back end of the bullpen make Vanderbilt one of the most balanced teams in the country.