Johnny Torres didn't have his future planned out when he accepted his old college coach's invitation to join Creighton on the practice field during his free time when he returned to campus to finish his degree.
Torres' pro career was winding down, but he wasn't sure what his next move would be.
Coach Bob Warming didn't mind. He just wanted Torres around — though he had a hunch that the former star had potential to evolve into a pretty special coach.
Monday night, the mentor and his protégé face off — marking a meaningful moment for two pillars of Creighton soccer history. Warming, now in his second year at UNO, will bring the Mavericks to Morrison Stadium to face the Jays, who hired Torres in 2018.
"Coach Warming was gracious enough to recruit me back in '94, along with (Warming's successor) Bret Simon," Torres said. "And he was again gracious enough to recruit me in 2007, and offer me a place on the staff, which was a blessing."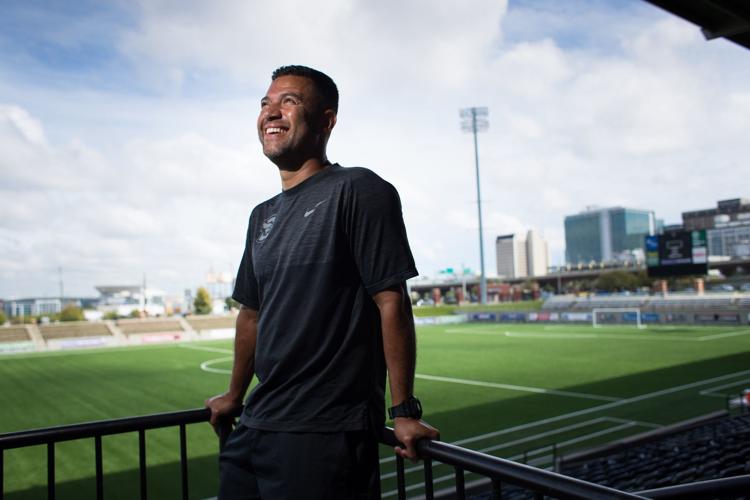 So both coaches will cherish the chance to stalk the sideline opposite one another Monday. Then again, they want to win, too.
"Our commitment to each other has been strong for a really, really long time," Warming said. "But for that 90 minutes, or 110 or whatever? Oh yeah, we'll be competitive."
Both teams could use a win.
Warming said the Mavs' final 45 minutes against UNLV rated as the best half in his tenure. They followed that up with a 1-1 draw with Michigan on Friday. But UNO is still without a victory at 0-3-2.
The Jays (2-2-1) dropped a 3-1 match to UC Irvine on Friday. They played without starting goalkeeper Paul Kruse — that's one of several injuries that has tested Creighton's depth.
Creighton better be ready for Monday. When the city rivalry resumed in 2016, after a 33-year hiatus, the teams battled for a tense 1-1 tie. The Jays won 1-0 in 2017.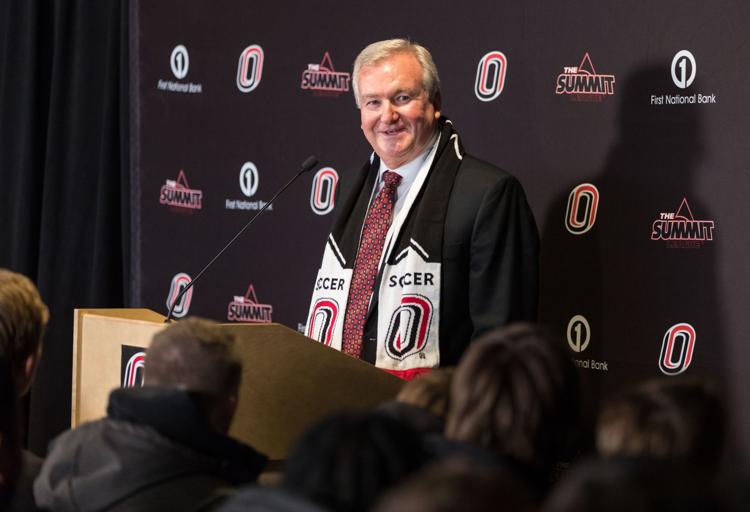 "Obviously, you throw the records out," Torres said. "It's a great game for the community so I'm really excited about that."
It'll be a landmark day for Creighton, too.
Warming was the architect of a powerhouse in the 1990s. He is the program's all-time winningest coach and a member of the school's athletic hall of fame. He'll be in the opposing coaching box Monday — still, he'll be standing inside the stadium he helped build.
And Torres, a two-time national player of the year, will be on that same sideline. He spent 12 years as a Creighton assistant before last winter's promotion.
He said he owes a lot to Warming, who used to pester him to come back to Creighton as he finished his pro career. Torres always knew he'd return to Omaha, perhaps to raise his family. He hoped to stay connected to the game, too.
Then he stepped on the field with the players for all those practices in 2007.
"It immediately threw me back to '94, '95," Torres said. "When I realized, jeez, this could be a good fit for me back at Creighton, I was all in."
The Nebraska 100: Our greatest athletes
The Nebraska 100, originally selected in 2005 and then updated and re-ranked in 2015, came from a pool of nearly 500 names from the ranks of high school, college, amateur and professional sports from the past 140 years. Assistance came from a panel of veteran sports observers from across the state, with the newspaper's sports staff determining the final rankings.