Senior defenseman Ryan Jones understands why UNO's season came to an abrupt end, but that doesn't make it any easier.
"It stinks that the season had to end that way, but it was the right decision," he said. "I still feel like this was a special year."
The Mavericks' season ended last week, when the NCAA announced the remainder of the college hockey season would be canceled because of coronavirus concerns. Jones and his teammates were in Denver to play a best-of-three NCHC playoff series.
Coach Mike Gabinet said the team arrived with the thought that the games would still be played, but without fans. That changed when pro leagues and other collegiate tournaments were being shut down.
"We got the official word on Thursday," he said. "I was obviously disappointed for the seniors because their college careers were over."
Jones, one of those five seniors, said he knew something was up shortly after the team breakfast. The players all got a text from Gabinet, saying there would be a team meeting in five minutes.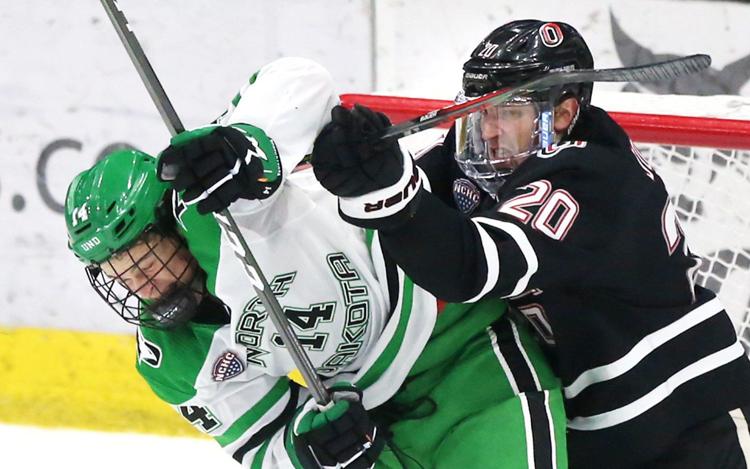 "We all knew the severity of what was happening," he said. "We knew it was a possibility, but you're never prepared to hear something like that."
He added that the bad news made for a long bus ride back to Omaha.
"It was kind of surreal," he said. "I knew it was my last trip with the team, and it seemed like it took us forever to get home."
It's understandable why Jones had those feelings when you consider his UNO career. The ironman of the team, he had played in 106 straight games heading into the playoffs.
"I owe a lot to our training staff," he said. "I can't thank them enough for what they did for me over the years."
Gabinet said it was a difficult to comprehend the way the year ended, but there was no other choice.
"We understand this is a bigger situation than playing more hockey games," he said. "Right now, we have to have a team mentality for the whole country."
Again, that doesn't make it any easier.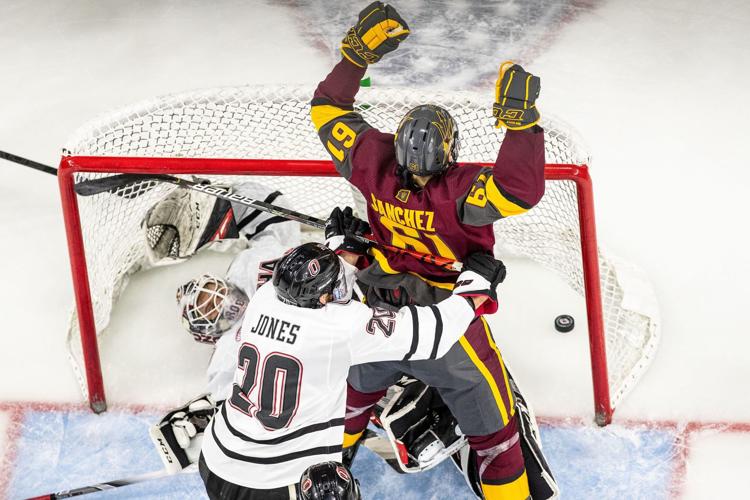 "You work hard all season to get to this point and then suddenly it's over," Gabinet said. "It's a tough pill to swallow for the guys."
Jones agreed.
"It was our last chance to do something special," he said. "I know we all felt that was going to be the first step to something much bigger."
With UNO on a two-week spring break, Jones is taking some time off to recover from the season. He said that he'll soon resume workouts in the hope of playing professionally.
He added that he prefers to remember the positives of this season. UNO, which finished 14-17-5 overall, was sixth in the eight-team NCHC at 8-13-3, which included two wins over powerful North Dakota.
"I'm thankful for everything we were able to accomplish," Jones said. "I know how much work went into this season and I'm really grateful that I was a part of that."
Photos: UNO hockey defeats North Dakota