Will Pugliese is waiting for his father.
Will and the MavXHockey team are about to take the ice at Grover Ice Rink for their first game at the Cornhusker State Games. They're playing the 09ers, who feature some big kids for an under-10 team and a pretty big following, too. Will wants to get out onto the rink as soon as possible for some extra practice time.
But that's up to Billy Pugliese, his father and coach of the team. Billy, a former UNO and minor league hockey player, runs the MavXHockey program alongside former Maverick teammate Mike Skogland.
MavX has a boys and a girls team at the Cornhusker State Games. Will's sister Leah, 11, plays on the girls team.
"Hockey is my passion," Billy Pugliese said. "It's something that I love, and to be able to share that with kids, particularly my own kids, is something special to me."
Sign up for World-Herald daily sports updates
Get the headlines from Creighton, Nebraska, UNO, high schools and other area teams.
Billy Pugliese went from the junior leagues to the Mavs to the minors during his playing career. He has coached youth hockey on and off for 12 years, but Will and Leah have made his involvement more permanent.
"I taught them how to skate for the most part," Pugliese said. "We had Will on skates when he was 2."
Though Billy has coached a lot of his MavX campers a long time, that's not the case with Will's team. It practiced once before the tournament.
"A lot of this current team here that I'm coaching is new kids that I've coached for the first or second time," Pugliese said.
Even with the unfamiliarity, the players are all capable skaters and puck handlers. Pugliese and Skogland, co-coaching the MavX teams at Grover, made sure of that in training. They also worked on quick decision-making.
So when game time comes, that fast thinking often pays off in plenty of goals — but not too many.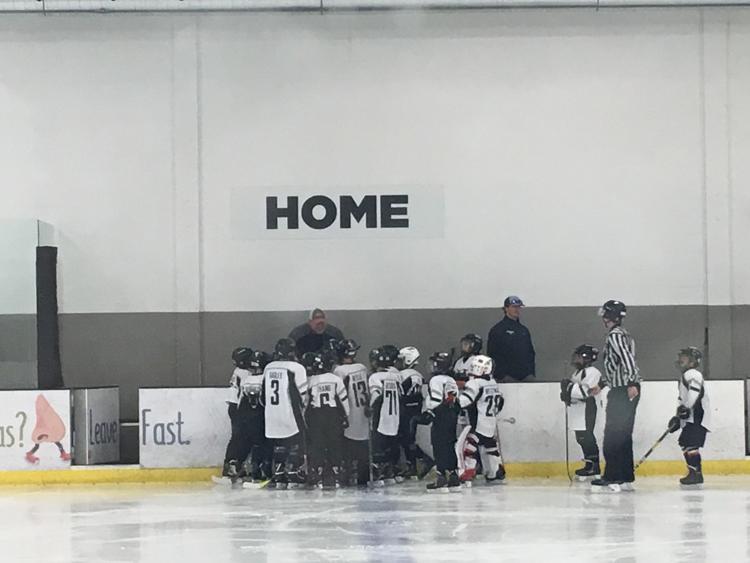 "The boys are so small, the nets look huge, they almost look like soccer nets with some of these kids," Pugliese said. "You'd be surprised that we're actually pretty much in line with like a pro game or a college game."
And Pugliese knows plenty about scoring. The forward from Thunder Bay, Ontario, had 38 goals and 75 points from 1997 to 2001 with UNO, then finished with 30 goals and 73 points in three minor league seasons.
MavX works with UNO players on skill development during the summers, so Pugliese is never far from the program. Even after a couple of down years for the Mavs, Pugliese maintains faith that coach Mike Gabinet can rebound.
"It's a first-class facility. They're not gonna have any troubles getting high-end recruits in here," Pugliese said. "It's only in a matter of the next year or two, things are going to start turning around."
And some of UNO's recruits may eventually come from the MavX program. Pugliese and Skogland try to keep their players on the ice, so their skills don't recede.
"We run various different things like our schemes or skill sessions, where we run 3-on-3 leagues," Pugliese said. "So a lot of these kids are on the ice two, sometimes three times a week. But for the most part, they're on the ice with us at least once a week, maybe twice a week."
The hard work in training, Pugliese said, is for a good cause.
"We just want to help kids and grow hockey in Omaha as much as possible."
In addition to running the MavX program, Pugliese is also the director of player personnel for the Lincoln Stars. So although Pugliese has season tickets to UNO home games, scouting for the USHL team means he doesn't have much time to attend.
"I'm usually on the road recruiting, or I'm on the road with my kids at a hockey tournament," Pugliese said. "Last year, I saw two games. I'd love to see more."
But while he waits for the season to begin in the fall, he has devoted his time to the MavX Under-10 teams, which takes "a lot of patience."
"All the younger age groups, it's really rewarding because you see them improve throughout the years in such drastic forms," Pugliese said. "The other group that I have ... a lot of them I've had since they couldn't stand up on skates, so to see where they have come from over the last four or five years, it's a lot of fun."