Taylor Venz was all set to become an All-American again, and this time he was going to do so in his backyard.
The Nebraska junior wrestler grew up in Farmington, Minnesota, just south of the Twin Cities. The NCAA wrestling championships were scheduled to finish on Saturday in Minneapolis' U.S. Bank Stadium.
"It will be cool for it to be in a big arena, but also then in my home state," Venz said earlier this month.
Venz, who finished fourth at 184 pounds at nationals as a freshman, was seeded seventh for this year's tournament. Venz was one of seven Huskers to be seeded in the top 10 in individual weight classes.
But the day after the seedings were announced, the NCAA canceled the championship.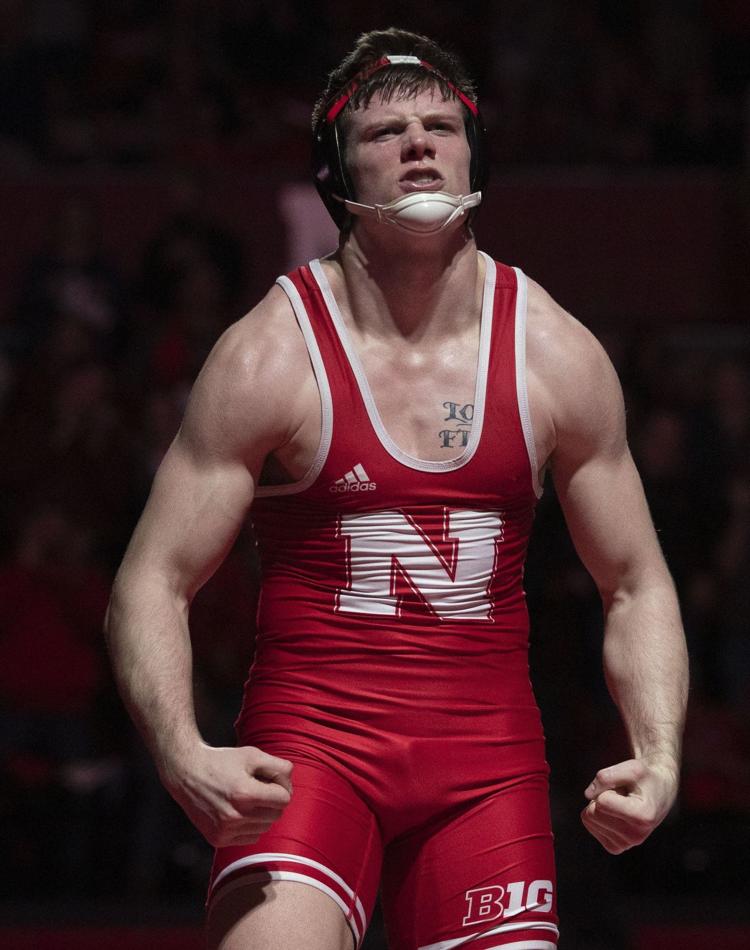 "It seems like a month, but it's only been a week," Nebraska coach Mark Manning said on Thursday. "But in our sport, you take what life throws at you, you make adjustments and you move on."
The Huskers are doing that. Venz will be back next season, but Manning said he feels for his seniors as well as wrestlers like junior CJ Red, who was on track to become a four-time All-American.
"(The national tournament) is what people work for, not just for the season but for years," Manning said. "Wrestling's different than a team sport. It comes down to team scoring, but these guys individually want to be All-American. That's their goal."
When Manning found out the NCAA had canceled nationals last Thursday afternoon, he quickly called a team meeting to inform them and also called two recruits who were about to fly to Lincoln for official visits. Manning told them not to get on the plane because all campus recruiting had been suspended.
"There was a lot going on in a very short period of time," Manning said.
That news was hard to swallow because of how the Huskers performed at the Big Ten meet two weekends ago. They were runners-up to top-ranked Iowa at the league meet and expected to challenge for this weekend's team title. The Huskers also finished 20 points in front of Ohio State and 25 ahead of Penn State, two teams that had been in the top five nationally this season.
Nebraska also hasn't finished in the top three at nationals since 1993.
"We felt our team was building a lot of momentum," Manning said. "But we'll never know."
Three NU freshmen were expected to compete in their first nationals, and the lineup featured just three seniors — Collin Purinton (149), Isaiah White (165) and heavyweight David Jensen. One of next year's returners, junior Eric Schultz (197), was seeded third at nationals.
"We have six guys (in next year's recruiting class) who we feel terrific about and feel we can keep this thing rolling," Manning said.
Photos: Nebraska wrestling hosts Penn State