Peyton Robb became the top workout partner for Tyler Berger last season, when the Husker senior was national runner-up at 157 pounds.
Now Berger is working to put the redshirt freshman in a position to win a national title.
Robb took over the 157-pound starting spot for the second-ranked Huskers and brings an 11-2 record into Sunday's Big Ten dual opener at No. 8 Wisconsin.
"He has a love for the sport and is excited to learn," said Berger, who finished his career last March as a three-time All-American and is a volunteer assistant for the Huskers this season. "We've seen how resilient he is after losses. He grows every day.
"Peyton Robb physically has everything he needs to be a national champion."
Robb's only losses this season came at the Cliff Keen Invitational in early December. Both were one-point setbacks, including a 3-2 decision to North Carolina State's Hayden Hidlay, who is ranked second nationally at 157.
"I was right there, I just needed one more takedown," said Robb, who came to Nebraska after winning three state titles in Minnesota. "I think it showed that I can compete with the top guys."
Robb sees some of the top guys in his own wrestling room. Before Berger, NU's 157-pound starter was four-time All-American James Green, who still trains in Lincoln. And Jordan Burroughs, who won his Olympic gold at 163 pounds, is around the room, as well.
"Last year, I was not ready to compete as a starter," Robb said. "It's hard to explain how much those guys have helped with my technique.
"(Berger and I) still drill two or three times a week. He's such a technical wrestler and I'm more of a grind-match guy... He's added that technical part to my repertoire."
Berger also is helping Robb prepare for a challenging stretch of conference duals. On consecutive weekends, Nebraska faces No. 1 Iowa on Jan. 18, No. 3 Penn State on Jan. 24 and No. 5 Ohio State on Feb. 2.
The Huskers also square off against nationally ranked Purdue, Michigan and Minnesota next month.
"He's talked to me about being mentally prepared for these matches," Robb said. "You want to be excited but not too excited. You need that middle ground."
Robb is ranked 11th by InterMat in his weight class. He's one of nine Huskers in the rankings.
Among the top matchups Sunday will be at 165. NU's Isaiah White, ranked third, will face No. 5 Evan Wick — Wick defeated White three times last season. At 184, NU's Taylor Venz, ranked fifth, will face No. 10 Johnny Sebastian.
Wisconsin is 7-2 in duals this season. Iowa handed the Badgers a 32-3 loss before Minnesota edged Wisconsin 20-14 Friday.
---
Meet the Nebraska football coaching staff
Scott Frost, head coach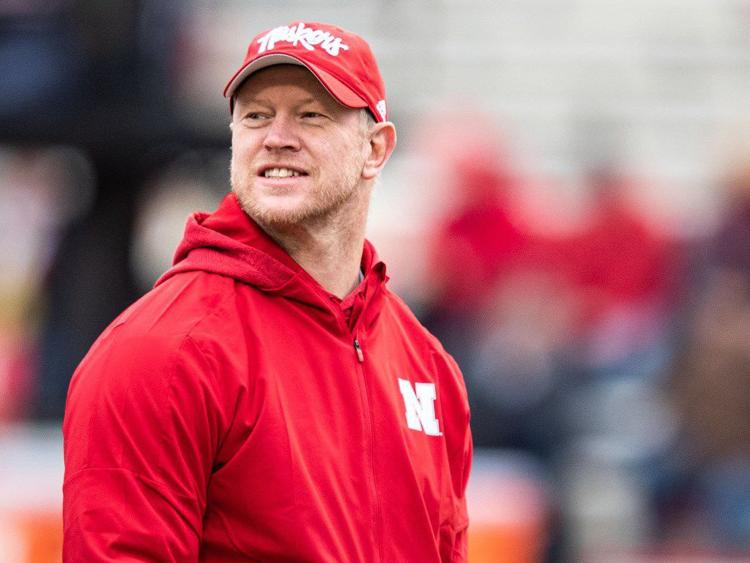 Matt Lubick, offensive coordinator/wide receivers
Erik Chinander, defensive coordinator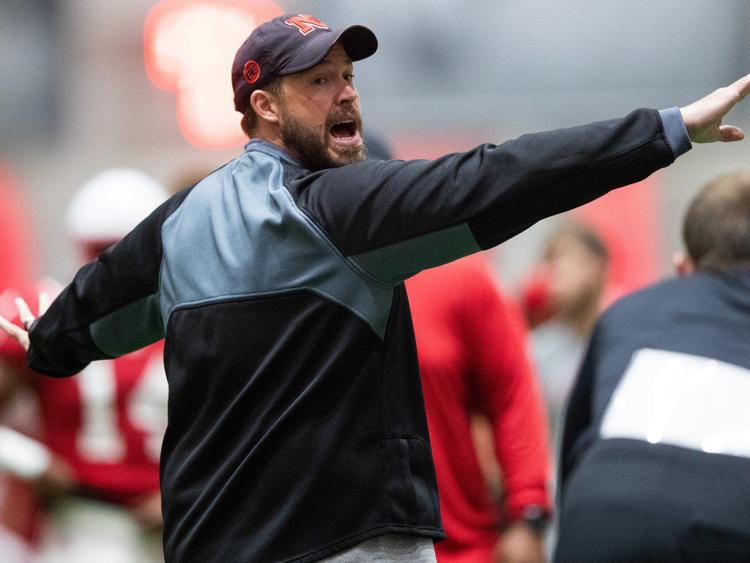 Mario Verduzco, quarterbacks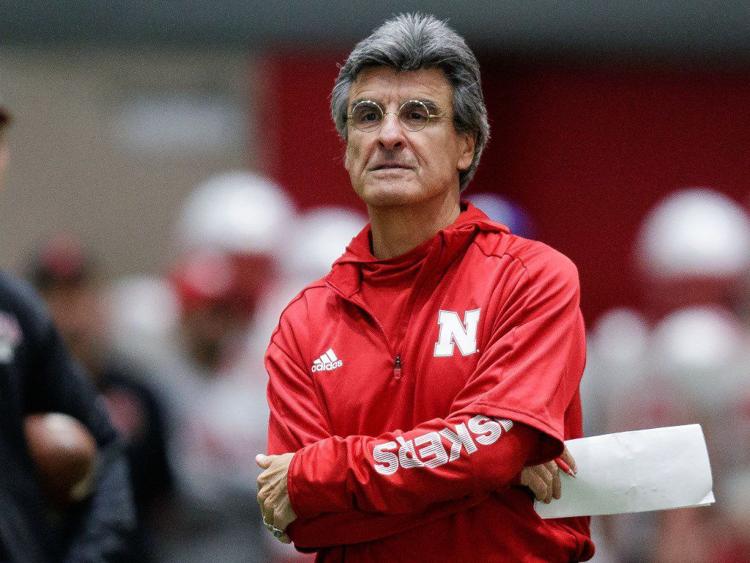 Ryan Held, running backs and recruiting coordinator
Greg Austin, offensive line and run game coordinator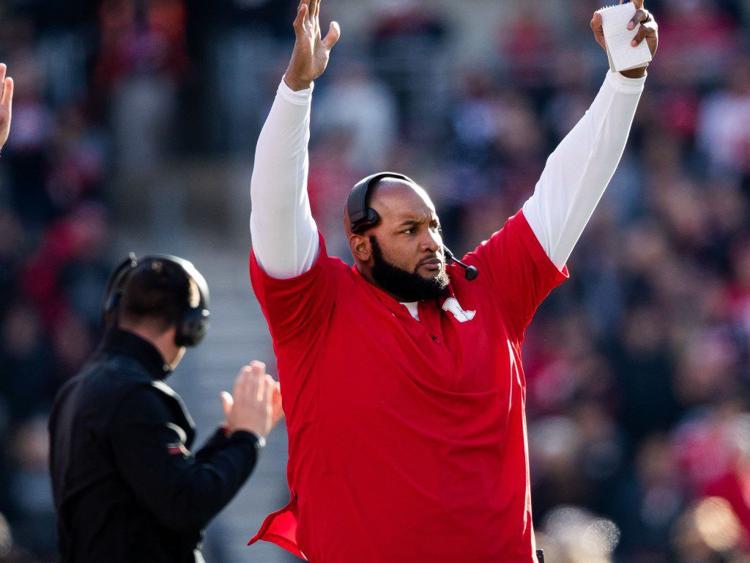 Sean Beckton, tight ends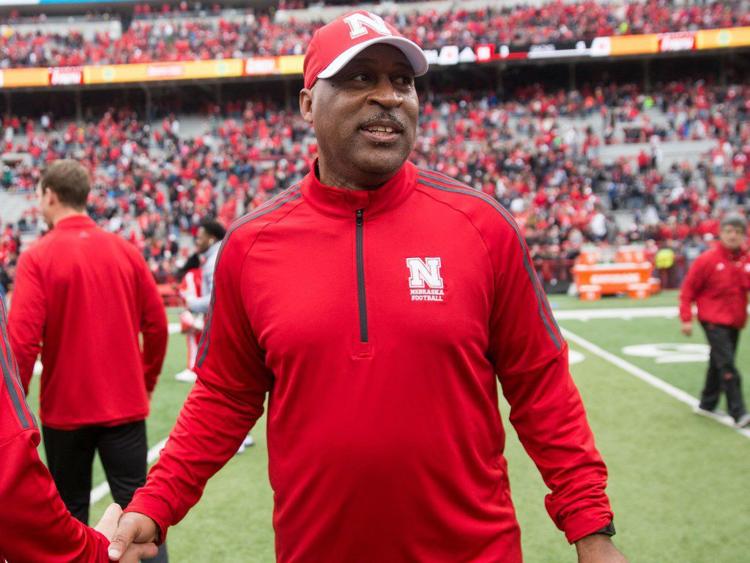 Tony Tuioti, defensive line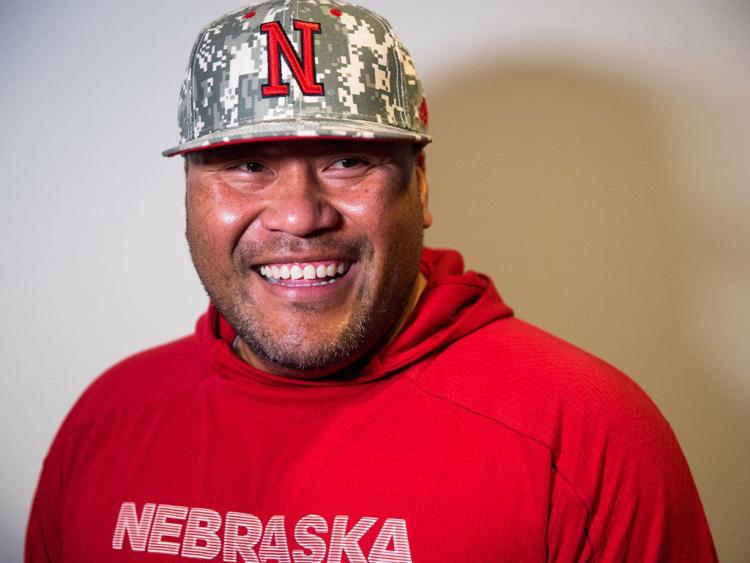 Mike Dawson, outside linebackers
Barrett Ruud, inside linebackers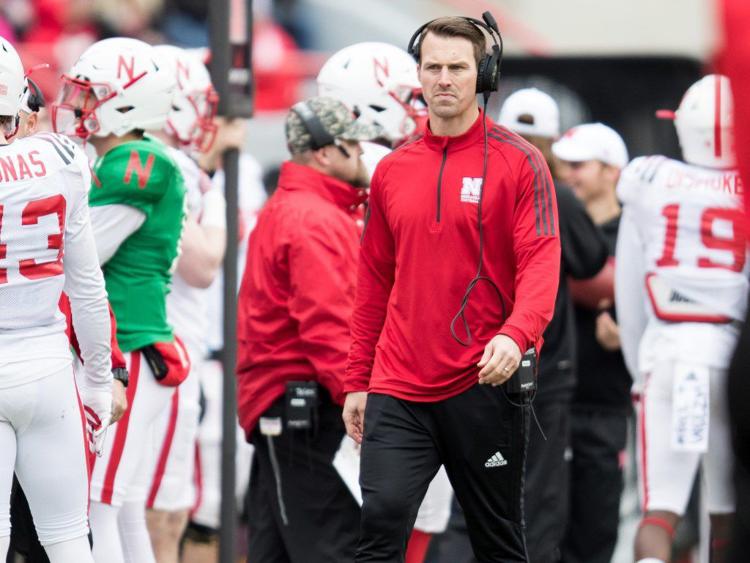 Travis Fisher, defensive backs