LINCOLN — With the final portion of the season kicking off this week, Nebraska is taking it back to the basics and building up confidence.
NU coach John Cook said he will spend the week leading up to the Huskers' opening match of the NCAA tournament on Friday against Ball State by focusing on serve, block and defense.
"This week we have to train and get better on the fundamentals and make sure we are really solid on that part going in," Cook said. "Some teams aren't used to seeing (our level of defense), so we've got to make sure we are really good at it."
The Huskers finished the regular season with the eighth-best opponent hitting percentage in the nation at .149. In Big Ten play, NU finished with the No. 1 defense and No. 2 offense.
Last year, NU had a .249 hitting percentage in league action, but this year it is 35 points higher, mainly because of improvements from outside hitters Lexi Sun and Jazz Sweet. Sun terminated at a .195 clip after battling back injuries last year. This season, the 6-foot-2 junior finished with a .275 hitting percentage while averaging a team-best 3.57 kills per set. Sweet also finished with a .275 hitting percentage, which is up from .205 a year ago.
Cook said those impressive numbers should give the Huskers confidence as they enter the postseason.
"They've paid their dues," Cook said. "They've been to Asia. We've been through a brutal conference schedule. We've won some big matches. They've played really high-level volleyball at times. Statistically, we've played higher-level volleyball this year than we did last year. I want them to believe and know that we've worked hard."
Breakthrough Bears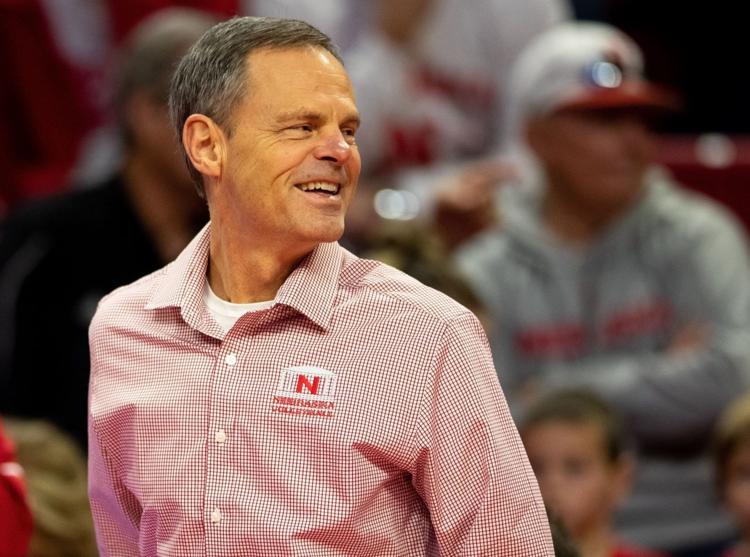 Baylor earned its first top-four seed in the NCAA tournament after a record-smashing year. The Bears went 25-1, dropping only a match at Texas, and were named the No. 1 overall seed.
Baylor is making its eighth postseason appearance and has advanced to the second weekend only once, in 2009.
Nebraska got an up-close look at the Bears during the first weekend of the season as they played UCLA and Creighton, but not NU, at the Devaney Center. Cook said he thought Baylor would be legit after watching them early, but they face a tougher task now with a target on their back.
"We will see how they handle the pressure of being No. 1," Cook said. "I've been there, and there's a lot of pressure when you're the No. 1 seed because you're thinking that if you don't win it you blew it."
Devaney Center sold out
For the 16th straight year, Nebraska opens up postseason play on its home court, and Sun said it's important that the Huskers will not travel for the opening weekend.
"We love Devaney and we're excited to get to play here for the first two games," she said.
Nebraska fans were also excited to see the Huskers again in December as tickets for the first two rounds at the Devaney Center sold out in less than 24 hours.
Cook bought part of those tickets to give away to Nebraska students as a way to honor their support throughout the season. However, because of a rule change this year, he will also have to offer those tickets to any student from visiting schools as well.
With Northern Iowa and Missouri relatively close by, several visiting students could gain free admission to the matches.
"If they show up, we'll buy," Cook said.
Sign up for Big Red Today news alerts
Get a daily Husker news roundup, recruiting updates and breaking news in your inbox.
Huskers stay put in poll
Nebraska remained at No. 6 for the fourth straight week in the final Top 25 poll of the regular season.
The Huskers (25-4) finished the regular season with a pair of three-set wins over Maryland and Ohio State last week.
Photos: Meet the 2019 Nebraska volleyball team