LINCOLN — Clayton Thorson seemed to play at Northwestern for a decade, leading three teams to nine-win seasons and nabbing a Big Ten West title for a program that has more academic and competitive obstacles to clear than any Power Five team not named Vanderbilt.
But Wildcat coach Pat Fitzgerald had an even deeper appreciation for Thorson in the year after he left.
Northwestern slumped to 3-9. It had the worst pass offense in the nation, averaging 4.5 yards per attempt and an 84.53 efficiency rating. Just one other team was below 100.
Six touchdowns. Fifteen interceptions. Northwestern played four quarterbacks — three of whom got banged around in one way or another — and the five-star Clemson transfer who was supposed to be the answer, Hunter Johnson, struggled to the point that he lost the starting job.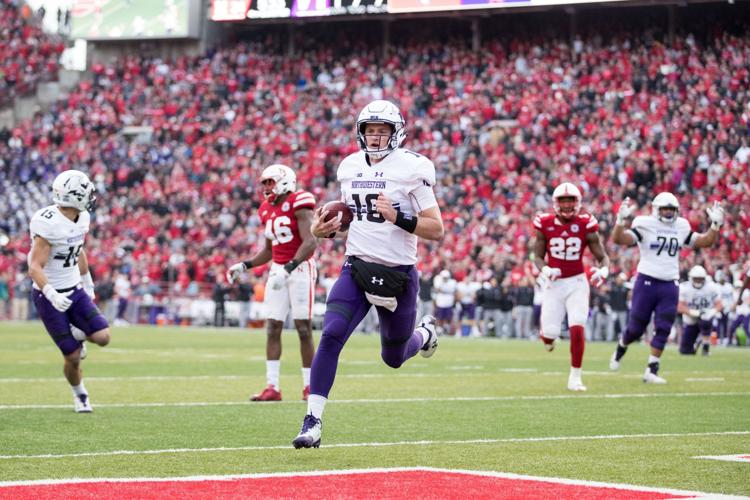 "A lot of guys watched Clayton Thorson become the all-time winningest quarterback and they rode the bus and ate the steak and they gave him his hat when he took off his helmet," Fitzgerald said at his spring press conference in late February. "But they didn't make plays."
So Fitzgerald, setting aside the seven quarterbacks he has in the program, hit the transfer market to find someone who already has made the plays. And he did — former Indiana starter Peyton Ramsey announced his graduate transfer to Northwestern on March 9.
Husker fans remember Ramsey. He riddled Nebraska for 393 total yards and three touchdowns in a 38-31 win that turned NU's season from hopeful to sour in one afternoon.
In that game, Ramsey looked a lot like, well, Thorson against Nebraska. Thorson beat the Huskers three times. He's bigger than Ramsey, but both signal-callers have good enough mobility and can navigate through downfield progressions. Measures to prevent the spread of COVID-19 halted Northwestern's spring camp, so Ramsey won't be far behind fellow Wildcat quarterbacks once social distancing edicts are lifted.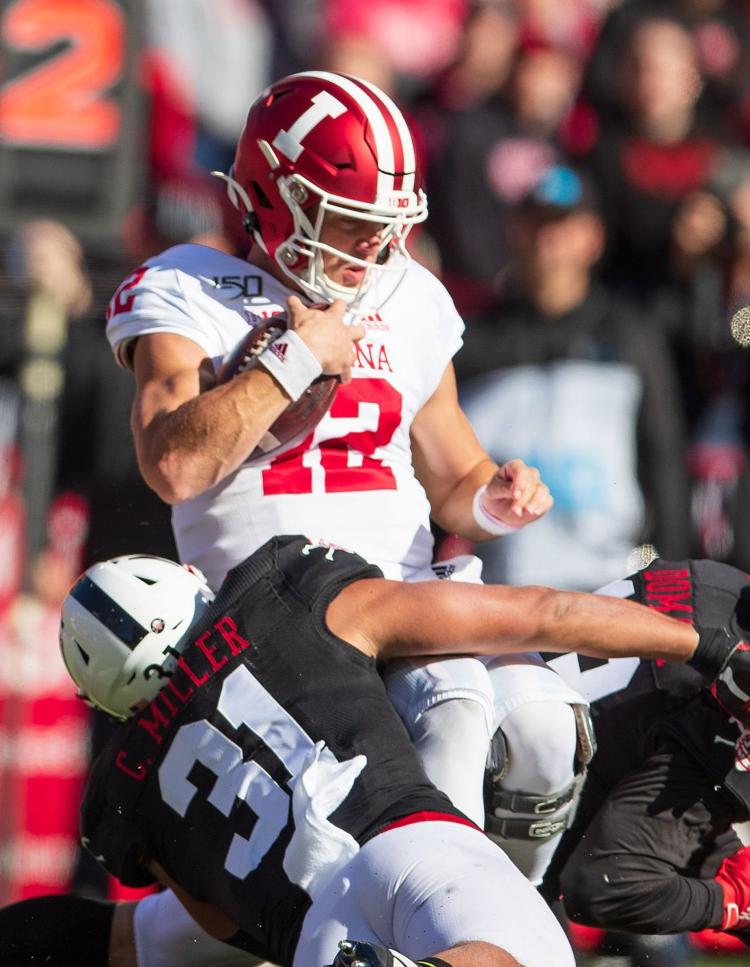 All eight of them will be digesting the scheme of new offensive coordinator Mike Bajakian, who worked six years — at three stops — for Butch Jones, then spent four seasons as Jameis Winston's quarterback coach in Tampa Bay before coordinating Boston College's offense in 2019. After BC fired coach Steve Addazio, Bajakian landed at Northwestern.
It was Fitzgerald's first coordinator change in 12 years. He fired Mick McCall — and had to — after the offense stunk so bad it brought down a defense that allowed 335.7 yards and 23.6 points per game.
"He wants us to not be afraid to make mistakes in the meeting room or on the field," Johnson said at Northwestern's spring press event. Johnson clearly has some tools — strong arm, size — but completed 46.3% of his passes and threw one touchdown in 108 attempts. "Whatever it is, if you think you know the answer, yell it out, be confident."
Bajakian has his work cut out for him. His two sophomore running backs — Drake Anderson and Evan Hull — are probably the two most promising skill players on the team. Top pass catcher Riley Lees is a converted quarterback who might be the No. 4 guy at Iowa or Wisconsin. Northwestern's offensive line gave up fewer sacks per game than Nebraska, but it didn't plow open many rushing lanes, either. And while the Wildcats found something late in the season with a quarterback zone-read game, it's not clear that Bajakian intends to take the offense toward more quarterback carries. He likely intends to do the opposite.
So Northwestern is likely, again, to lean on its defense. It should be excellent.
Sign up for Big Red Today news alerts
Get a daily Husker news roundup, recruiting updates and breaking news in your inbox.
Only three of the top 12 tacklers in 2019 were seniors, and the Wildcats got linebackers Paddy Fisher and Blake Gallagher to stay in school instead of heading to the NFL. The secondary should be among the best in the Big Ten, though seven interceptions was anemic in 2019. Fitzgerald mentioned "penalty avoidance" as a goal, since the Wildcats averaged 23 more penalty yards in 2019 than they did in 2018.
But even if Northwestern, which hosts the Huskers on Oct. 3, reverts to its usual consistent state, its success or failure is typically a commentary on the rest of the division more than it is on Northwestern. The Big Ten West was stingy in 2019 — just ask Nebraska — and the Wildcats struggled as a result. It also left Fitzgerald one win short of 100 career victories.
"Should have done it last year," Fitzgerald said.
The Sept. 5 season opener at Michigan State — presuming college football goes on as scheduled — will be a tall task for Northwestern, though the Spartans, under Mel Tucker, are starting from close to scratch. More likely, Fitzgerald gets to 100 against Tulane or Central Michigan. Along with a game against FCS Morgan State, the Wildcats have their easiest nonconference slate since 2010.
That slate — and Ramsey at quarterback — should be enough to get Northwestern back in the bowl hunt. Fitzgerald, who turns down job opportunities annually, remains in love with coaching at his alma mater.
"There are some things that frustrate you a little bit, but the grass isn't always greener somewhere else," Fitzgerald said. "I love coaching our guys here. I love the challenge of recruiting to a high academic school. I love the challenge of being unique in our conference."
---
The 2020 Nebraska football schedule