Jacob Herbek never had a doubt.
"Ever since I started playing tackle football, and I realized how much I love this sport, I was sure I wanted to play this in college," the Husker walk-on said. "It's always been a goal of mine."
After four years of hard work at Grand Island Central Catholic, Herbek started to realize how far his play could take him.
"I didn't realize that I would be able to make a D-I institution and all that until probably my junior year after football season was over," he said. "That was when I started to get recruited."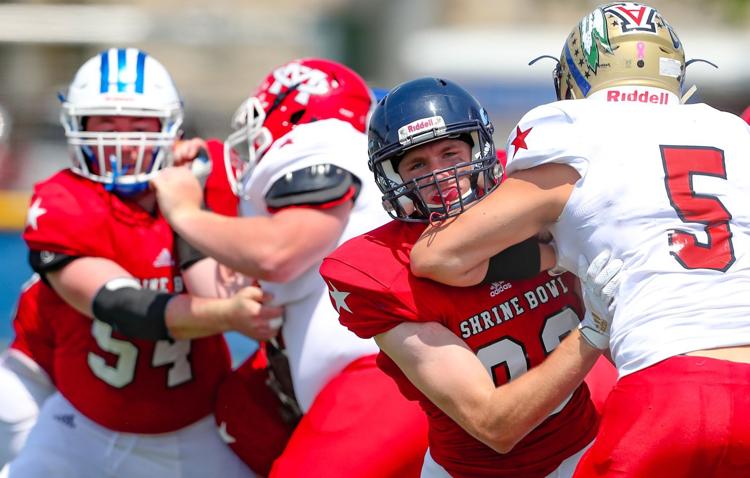 Herbek had several options in addition to a walk-on spot at Nebraska. UNK, Augustana, Northwest Missouri State and Southwest Minnesota State threw their hat in the ring, while South Dakota and South Dakota State were also interested.
After going on visits and talking to several coaching staffs, he turned down the scholarship offers to walk on at NU.
"They went through everything they do to make sure their players are the best they can be," Herbek said. "I felt like they were going to help me reach my potential as a football player, so that's a big part of it."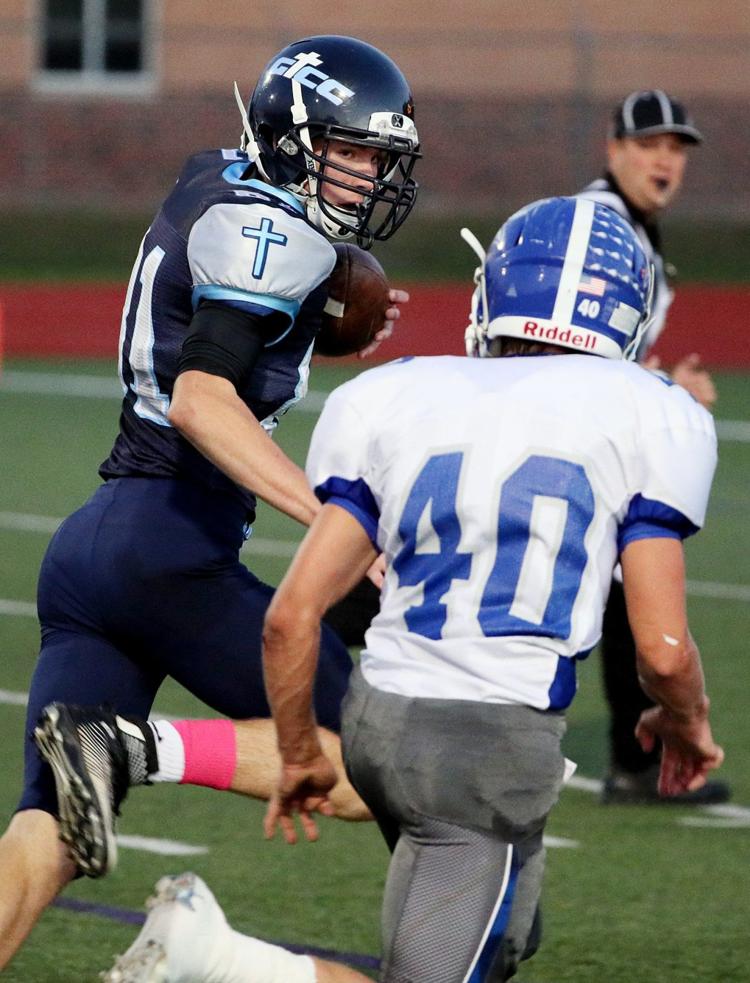 At 6-foot-5 and 210 pounds, Herbek is expected to play tight end for the Huskers. During his senior season for the Crusaders, he made 24 catches for 436 yards, grabbing two touchdowns.
Grand Island Central Catholic relied on Herbek all over the field, particularly in his final year. He collected 72 total tackles — 23 for a loss — at defensive end with two fumble recoveries. And Herbek said playing both sides of the ball was a big part of his development.
"At tight end, you're going out and catching passes; obviously you're blocking, too, but defense definitely helped me with the physicality of the game," Herbek said. "On the D-line you're going 1-on-1, maybe you're getting double-teamed, but every play you're getting into it with another guy. So that helped me really love contact and get me to where getting hit didn't faze me."
With that experience and an opportunity to use what's available to him as Nebraska, Herbek is excited to see what he can do with his game next.
"I think Nebraska would for sure be able to make me the best football player I can possibly be," Herbek said.
Sign up for Big Red Today news alerts
Get a daily Husker news roundup, recruiting updates and breaking news in your inbox.
Photos: Nebraska football's 2019 walk-on class
Check out photos of each member of Nebraska football's 2019 walk-on class.