LINCOLN — Ben Stille toddled off the field and found his balance on a trash can.
The junior defensive lineman stood over the can for a moment, staring at the black trash bag lining.
Then, as media entered to watch practice, he hurled, the sound muffled by the music of the bustling practice behind him.
Stille dropped to one knee and shook his head. He leaned the bin toward his face, and again, he heaved.
After four minutes, Stille stood up, grabbed a water bottle, squirted his face, gargled and spit. The Ashland-Greenwood graduate then walked across the field, got in a three-point stance and slammed into line mate Khalil Davis.
This is how badly Nebraska wants to practice this fall, even during the worst week of the calendar for college football teams.
Sign up for Big Red Today news alerts
Get a daily Husker news roundup, recruiting updates and breaking news in your inbox.
"Around this part of camp, the team is usually ready to see somebody else; they don't feel like practicing; they're tired of going against the same guy," defensive backs coach Travis Fisher said.
But not this year. Not this group. "These guys are flying around," Fisher said. "Enthusiasm in practice is still there."
School is just around the corner. Campus is filling with students moving into dorms and Greek houses this week. The energy around Memorial Stadium is slowly rising, too. BTN stopped by Monday, the AP poll was released in the morning, and the Nebraska band took the field in the afternoon for practice. But generally, the third week of 13-hour days of football, including two hours of practice in the hot August sun, wears a team down.
"There hasn't been one day where I've been disappointed with the energy of the team," defensive coordinator Erik Chinander said. "I didn't see any mush faces out there, I didn't see any 'Gloomy Gus.' "
Instead, they see Badass Bens.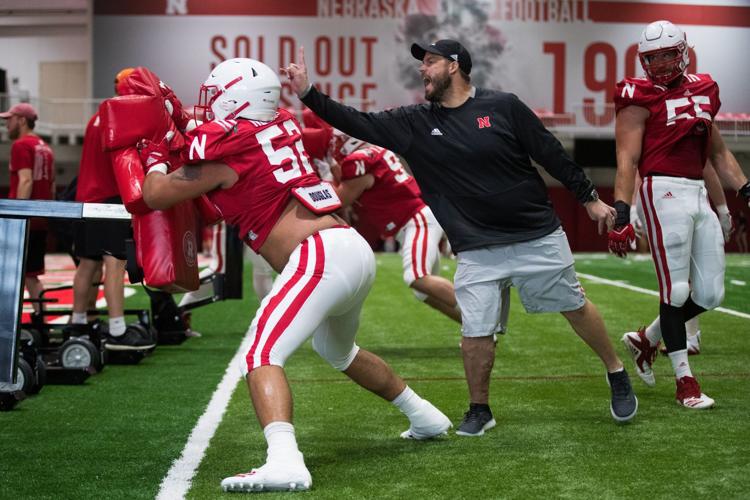 After practice 15, Stille looked like he walked out of the shower and lost his towel. Sweat pooled on the carpet next to his cleats, dripping like water from a faucet down his arms and off his hands. But he said it was the best he's felt after a practice in a long time.
"Last year's camp comparatively, I'd say the energy and all that is definitely a lot higher this year," Stille said.
The reasons are varied. Some of it stems from a teamwide mentality that, though NU is picked to win the Big Ten West and ranked in the AP Top 25, last season's 4-8 stain hasn't rubbed off. The Huskers are 4-8 until they aren't anymore, Chinander said. He also thinks it's because Scott Frost's "culture" is starting to set in.
Fisher chalks it up to conditioning. The guys aren't just willing to practice longer; they want to practice longer, and they're even upset when drills are over.
"These guys stopped looking at the clock wondering when practice is over and then are asking Frost to go one more period. They can't wait for it to get here," Fisher said. "The culture of wanting to compete makes practice go by so fast. They turn around and they're like, 'Man, Coach, we done already?' "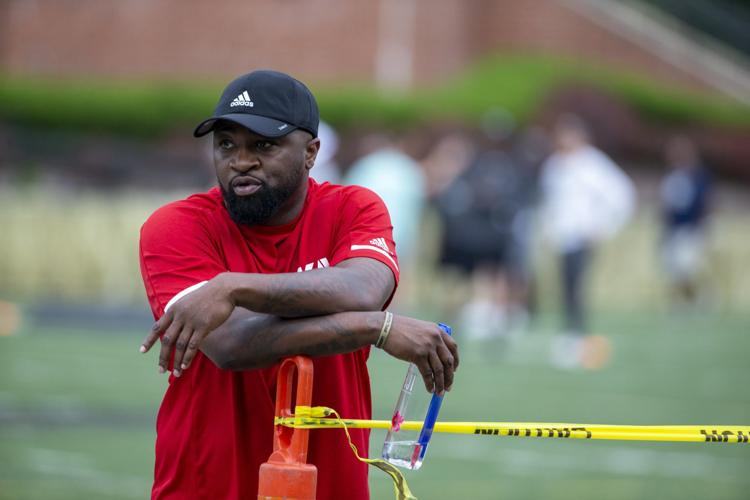 Stille puts it on leadership. Guys aren't accepting bad practices anymore. They've gone through the roller coaster before and know what it can produce. In 2017, when Stille was a freshman, it was the excitement of hiring Bob Diaco, then the tumultuous 4-8 season. In 2018, it was the historic enthusiasm for Frost's return, followed by an 0-6 start and a second straight 4-8 year.
The team is learning to stay steady. And everyone appears to be on the same page, Stille said. It doesn't matter how sore you may be. You bring it every day.
Which means go ahead and vomit if you have to. That's fine. But wipe yourself off and get back in there.
"Doesn't matter how crappy you feel," Stille said. "It can't be a bad day. It has to be good."
Photos: Nebraska football practice Wednesday Aug 14