Husker fans may desire their glorious past, but they won't have to look far to find it today.
Seven additional Nebraska games made the top 150:
Of course, there's a little irony to Nebraska's nine appearances in the top 150. The Huskers lost all but two of these classics: Oklahoma '71 and Missouri '97. Still, participating in 6% of the best games ever is a high compliment to Nebraska's tradition. Especially being part of No. 1 and No. 2.
It's especially incredible how well The Game of the Century has aged. ESPN created a panel of 150 judges — coaches, media, sports information directors, etc.
For the top six games ever, ESPN teamed with Marvel to make comic book covers. They're snazzy.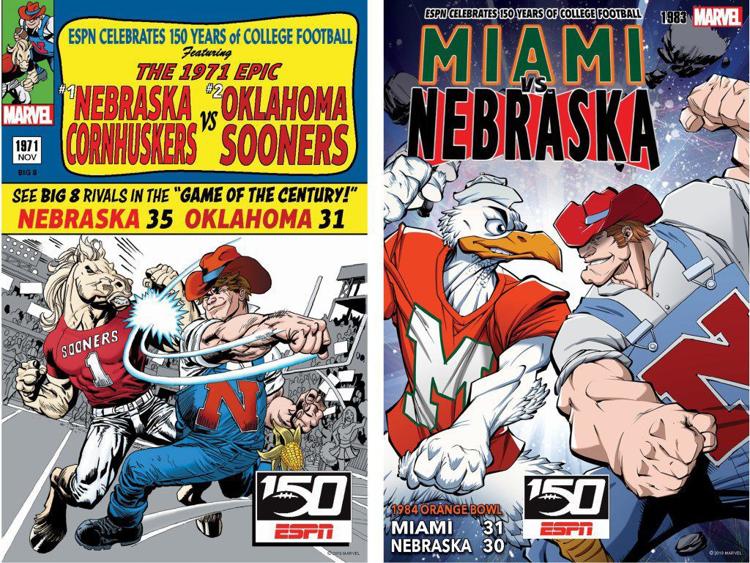 All credit to ESPN for organizing this massive project. But it wouldn't be any fun without an argument, right? There's one game that absolutely got snubbed from the top 10. One of the three best games I've ever seen:
The 2007 Fiesta Bowl between Boise State and Oklahoma.
You can certainly find games with bigger stakes. But you won't find games with more elements of a great drama. The final minute plus overtime, featuring three Boise State trick plays, remains stunning 13 years later.
Photos: Nebraska vs. Oklahoma in The Game of the Century