Five years ago, back when Nebraska football ranked alongside Alabama (as programs guaranteed to win nine games per season), I put together a Husker signing day quiz that captivated readers so intensely they've been clamoring for a sequel ever since.
Sorry, I said. We can't produce a signing day quiz every year. These things require inspiration and anticipation. Saturating the market cheapens the brand.
This is Mad Chatter, dangit, not "Star Wars."
But five years, I suppose, is long enough. And I've made enough updates that your old notes won't save you.
So grab a sheet of paper and a pen. Set aside a few minutes at your work desk. I have 30 questions about the 30 recruiting years preceding Scott Frost. They're guaranteed to educate, entertain and make you long for the hyperbole of Tom Osborne and hilarity of Frank Solich.
The answers will be at the bottom of today's Chatter. Let's begin.
Sign up for Big Red Today news alerts
Get a daily Husker news roundup, recruiting updates and breaking news in your inbox.
1 — He was dunking basketballs as a 5-foot-9 eighth-grader. By 12th grade, the Texas high school football star had amassed 6,373 all-purpose career yards, rushing for more than 1,700 as a junior and a senior. 
He didn't get a scholarship offer from Mack Brown, but that didn't stop the rave reviews. Like Tiger or Kobe, high school football fans referred to him by first name only.
"I'll tell you right now, you don't ever doubt (him)," said a rival player at an opposing school. "I did it before. He beat us by five touchdowns.
"Call me in four years, because I'm sure people will doubt that he's going to do it in the NFL. But he'll always prove you wrong. I'm a huge fan, because I know that no matter what, he wants it more than you do."
2 — In reference to two in-state linemen signees in 1990, Tom Osborne said this: 
"I think if you put (Player 1) in Chicago or Dallas — a guy that's 6-5, 270, runs a 4.9 40 with a 30 ACT — he would have all the blue-chip marks, the asterisks ... whatever these guys give him. He would be a very highly rated player. Same with somebody like (Player 2) — a fellow who's 6-5, 235 and runs a 4.7 40. And I think both of these players have close to 4.0 grade averages."
3a — Osborne, of course, had a tendency to repeat himself. Five years later, he commented on what Omaha recruit when he said this:
"If (he) lived in Chicago and played out the string, he would have had 40 to 50 schools offer him. We thought on film he was as good a lineman as we saw, particularly offensively. He weighs 300 pounds, plays hard, has good feet, good balance. We think he's a great prospect."
3b — From the same metro high school in the same '95 class, Osborne nabbed a defensive end with a unique pedigree. Osborne said this about him:
"We really like him. He has put on some weight. He was a swimmer. He has quit swimming and is lifting weights. I suspect he'll do nothing but get better once he gets out of the water. Swimming is not good for speed."
4 — A Florida high school coach named Joe Kinnan said this after which star prospect surprisingly chose Nebraska:
"The (assistant coach) at Notre Dame fell over," Kinnan said. "He thought it was either going to be them or Clemson."
5 — Tom Osborne called this early-'90s junior-college prospect "probably the most aggressive defensive back I've ever seen on film." He went on to start in the '94 Orange Bowl against Florida State and, 25 years later, now has a son at Nebraska.
6 — Craig Bohl and Ron Brown were on the recruiting trail in New Mexico in 1996-97 (presumably pursuing Bobby Newcombe) when they heard the No. 1 running back in the country had committed to an SEC school.
"I had just flown into New Mexico, and I had gotten about three hours sleep when I found out," Bohl said. "I was discouraged and depressed. Ron knows I love Mexican food, and he assured me that he'd cheer me out of my doldrums by finding a great Mexican restaurant.
"I figured that since we were in New Mexico, there'd be some great Mexican restaurants. As it turned out, we ended up getting some potato chips and popcorn at a convenience store."
Who was the running back?
7 — It was no Hail Mary, but Bo Pelini had to work hard to fend off a Catholic powerhouse in the recruiting battle for this suburban Chicago receiver, who'd caught 12 balls for 353 yards and five touchdowns in his state title game.
Pelini raised his voice and gave the prospect a serious look. "Notre Dame's got nothing on us."
8 — Osborne said this in regard to which blue-chipper, whose physical test scores at 17 years old would've placed him second among Husker I-backs:
"We thought he was the best running back in the country. When you come out of your junior year of high school and test better than 90 percent of our guys — some of who will be in the NFL — you've got to figure he's a pretty good talent."
9 — Frank Solich said this in regard to which 1999 I-back recruit:
"I don't want to say that (he) is Mike Rozier. But his running style is a lot like Mike Rozier's. (He) is a big, tough aggressive football player. He's a tremendously quick, instinctive type of player who makes quick, strong cuts like Mike used to. He runs through tackles, and has the vision and quickness that make a lot of guys miss."
10 — True/False. In 2007, ESPN analyst Tom Lemming said this:
"With the classes they signed in 2005 and '06, this puts them at maybe just one year away. The great teams have four classes back to back. This is their third. By the time Callahan has a chance to sign one more, they should be ready to rumble."
11 — Osborne was not a big fan of Lemming's. In '91, he took exception to Lemming's assertion that NU is "looking at its third straight weak class."
 "As far as I'm concerned," the coach said, "last year was a very good recruiting year. I don't know that we've had a better year."
So who was right, Osborne or Lemming?
12 — Lemming really stirred the pot in Lincoln when he said he was surprised that NU recruited this wingback/defensive back. The prospect's home-state school didn't even recruit him, Lemming said. 
"I thought he was an overrated player, not anything special, " Lemming said. "He made a name for himself because of his dad."
13 — Frank Solich had his struggles on the recruiting trail. But his fourth class, 2001, ranks among the best of the past 20 years. 
Barrett Ruud, Cory Ross, Richie Incognito and the Bullocks brothers were exceptional talents. And Solich called his four-man defensive line class the best he'd seen at Nebraska. It included LeKevin Smith, Titus Adams, Jared Helming and this man, of whom Solich said this: 
"He's a baby when it comes to football. But he's no baby. He's built very well, and he showed us in camp that he's tremendously quick off the ball. There's no question that (he) could play on either side of the ball."
14 — During a five-year span in the late-'80s and early-'90s, Nebraska received letters of intent from two USA Today All-American quarterbacks. Tommie Frazier was one. Who was the other? 
15 — Frazier was courted far and wide in the winter of 1991-92. Syracuse wanted him, but the Orange asked him to redshirt. Notre Dame wanted him, but the Irish had Rick Mirer. And don't forget Colorado. 
"I liked Colorado," Frazier said. "But they put too much pressure on me. They said either commit or they were going to recruit this ______ guy. That turned me off."
Fill in the blank. What QB did Colorado sign instead?
16 — Recruiting analyst Max Emfinger, upon hearing that Frazier had committed to Nebraska, called the '92 class the Huskers' best since what year?
17 — After which bowl game did several NU targets call and cancel their recruiting visits, saying in some form: "I'm not coming. I can't play for you."
18 — Osborne called this 1993 Lincoln Southeast signee "one of the better linemen we've had in the state of Nebraska ever."
19 — The day after signing day 2011, this Husker signee, one of the nation's top cornerback prospects, caused a ruckus when he criticized Bo Pelini for failing to inform him that Marvin Sanders was leaving Nebraska.
"I think they should've told me before I signed. I didn't have any idea. They broke the guy code."
20 — Coming off an embarrassing 70-31 loss in the Big Ten championship game, the usually understated Pelini spoke signing-day truth about Nebraska's desperate need for defensive linemen: 
"We're going to fire our guns next year," Pelini said. "I told every kid that I looked at recruiting: 'Get your butt ready to play.' Because that's going to be our mindset. We're going to try to get each one of these kids ready to play. And we're going to try to use every ounce of depth we have."
Randy Gregory became a stud. Ernest Suttles became a bust. But the biggest defensive line surprise of that recruiting class was a sleeper from a few hours south, a player who showed up at the 2012 Nebraska-Michigan game in hunting gear. 
"He comes over and I thought he was somebody working the stadium," John Papuchis said. "I'm like, who is this guy? He looked like a grown man. I'm like, who are you?"
When the kid said his name, Papuchis moved fast to get him a scholarship offer.
According to Papuchis, he was one of those guys that proves "there is no perfect science in terms of recruiting."
21 — In 2000, Solich cracked a joke about his run-heavy offense when he commented on which recruit:
"We ended up getting one player at I-back, and that's all that we wanted to," Solich said. "He's an excellent athlete with very good speed. He can make you miss, and he has great hands coming out of the backfield. We may redesign our whole offense so that we throw the ball a little more."
22 — Tom Osborne said in 1993: "You can count on almost one hand the (in-state) players we've recruited heavily who we haven't gotten." 
That year, NU lost Scott Frost to Stanford. Osborne said it was the first Nebraska native who'd gotten away since what Creighton Prep lineman fled to Notre Dame in '89?
23 — Nebraska's 1996 class belongs in the discussion as best of all-time. It included Mike Brown, Ralph Brown, Carlos Polk, Steve Warren, Russ Hochstein, DeAngelo Evans and Dan Alexander. But ironically, the highest-ranked defensive prospect, a 6-2 defensive back from Orange Park, Fla., didn't pan out. 
24 — The following story comes from a former Osborne assistant:
"I'd have to say North Las Vegas was as tough an area that I've ever been in. The street lights were shot out. I found the house I was looking for and I parked close enough that I could run up to it."
The assistant was in the process of delivering his recruiting pitch to the young man and his mother when he was interrupted by a loud commotion in the back of the house.
"It sounded like someone was busting the door off its hinges. Then this huge guy walks into the room, and you could tell that he was about half-drunk. He yells at me, 'Where you from?'
"I said, 'Nebraska.' He pointed at me and said, 'You know what I care about Nebraska?' All I could say was, 'What?' He yells, 'All I care about Nebraska is whether you guys make the point spread.' He turned around and sauntered back into the bedroom."
25 — In what year did Bobby Burton, recruiting analyst for Rivals.com, say this about NU's linebacker-heavy class:
"I think this year Frank really answered the bell, both on the field and in recruiting. He put together an elite class this year."
26 — In 1990, Tom Osborne was not happy on signing day.
An investigative report in the Hartford Courant quoted former Husker Doug DuBose saying he received $50,000 from NU boosters and failed two drug tests with no punishment.
Osborne blamed the report for future All-American C.J. Richardson's decision to spurn Nebraska for what squeaky-clean school?
27 — In 1989, Charlie McBride had scheduled two signings in the Chicago area. At the time, NCAA rules permitted coaches to be off campus on signing day to deliver letters of intent to student-athletes.
McBride signed Daren Williams at a suburb north of Chicago about noon. McBride then headed back to the city to sign a tight end at 4 p.m.
"I never got to his house until about 11:30 that night because they had 10 to 12 inches of snow in Chicago that day," McBride said. "The expressways were packed, and everyone was driving about 5 mph. It was a joke.
"We didn't have cell phones back then, and I couldn't get out to make a phone call because if you pulled off the expressway, you would never had gotten back on. Back then, the one thing you worried about is if someone else got to a kid first, the kid might sign with them instead of you."
McBride was relieved to get the tight end anyway, "but when I was on that expressway, I wanted to crawl into a hole."
28 — This 1994 dual-threat quarterback prospect wanted to come to Nebraska to play football and basketball … until Danny Nee sabotaged it.
McBride accompanied the prospect to the Devaney Center to meet the Husker basketball coach, but Nee walked right past the prospect; he didn't want a football player on his team.
"Danny Nee pissed me off so bad," McBride said.
29 — True/False. After the NCAA adopted more stringent eligibility requirements in 1996, Tom Osborne said this:
"We can go compete in the Ivy League next year. We've got a bunch of smart guys here now."
30 — Finally, an easy one. This receiver committed to one Husker coaching staff, signed with another and broke school records with yet another. On signing day, the New Orleans native tweeted this: 
2019: Wandale Robinson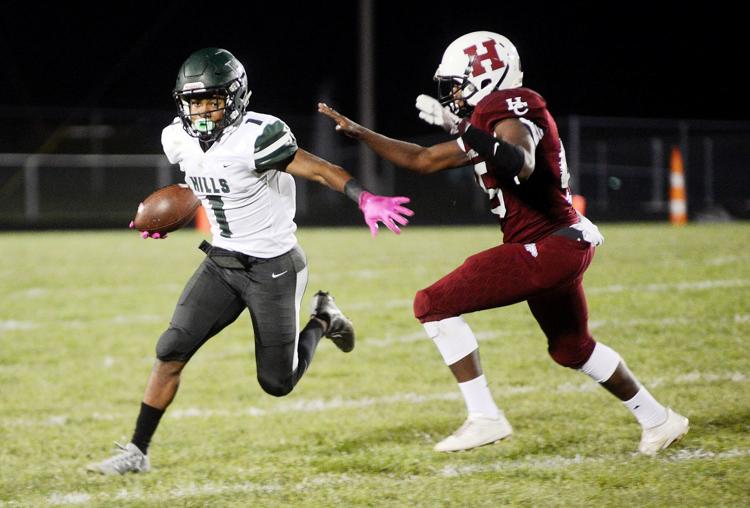 2018: Adrian Martinez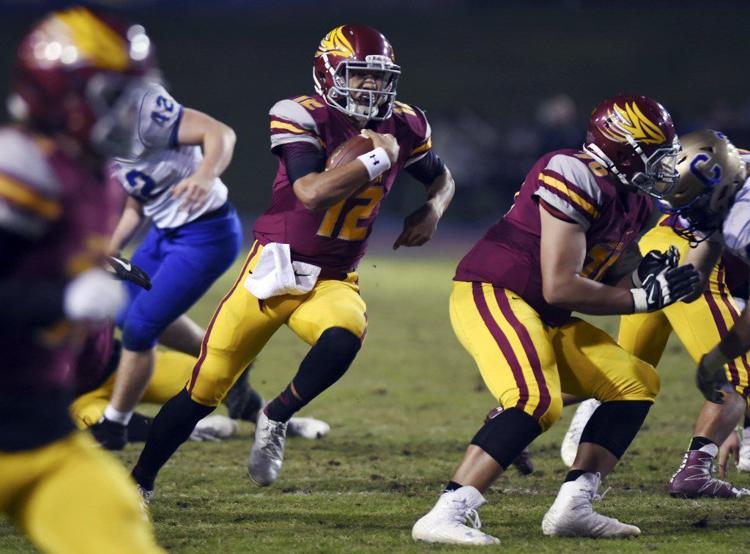 2017: Tyjon Lindsey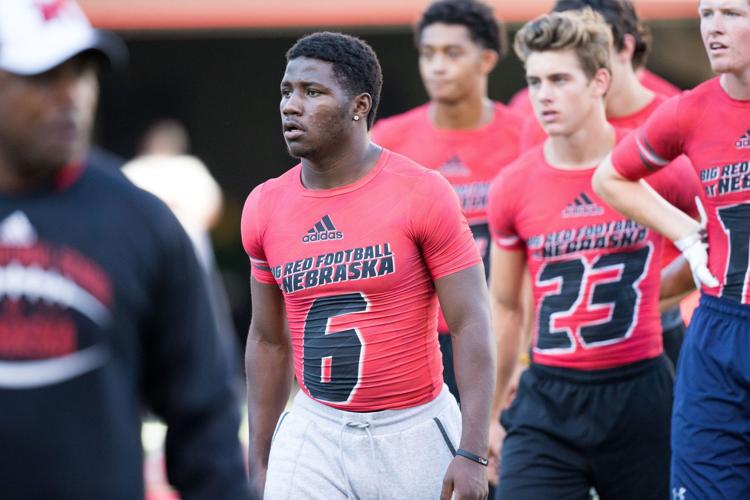 2016: Lamar Jackson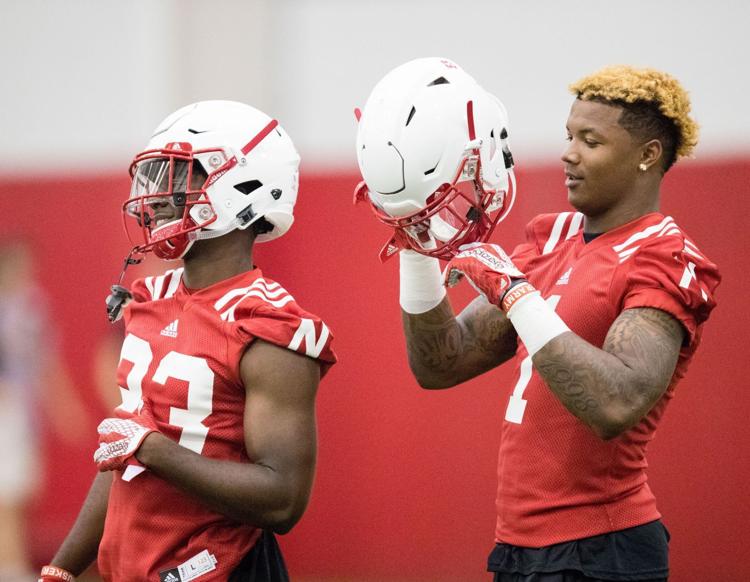 2015: Eric Lee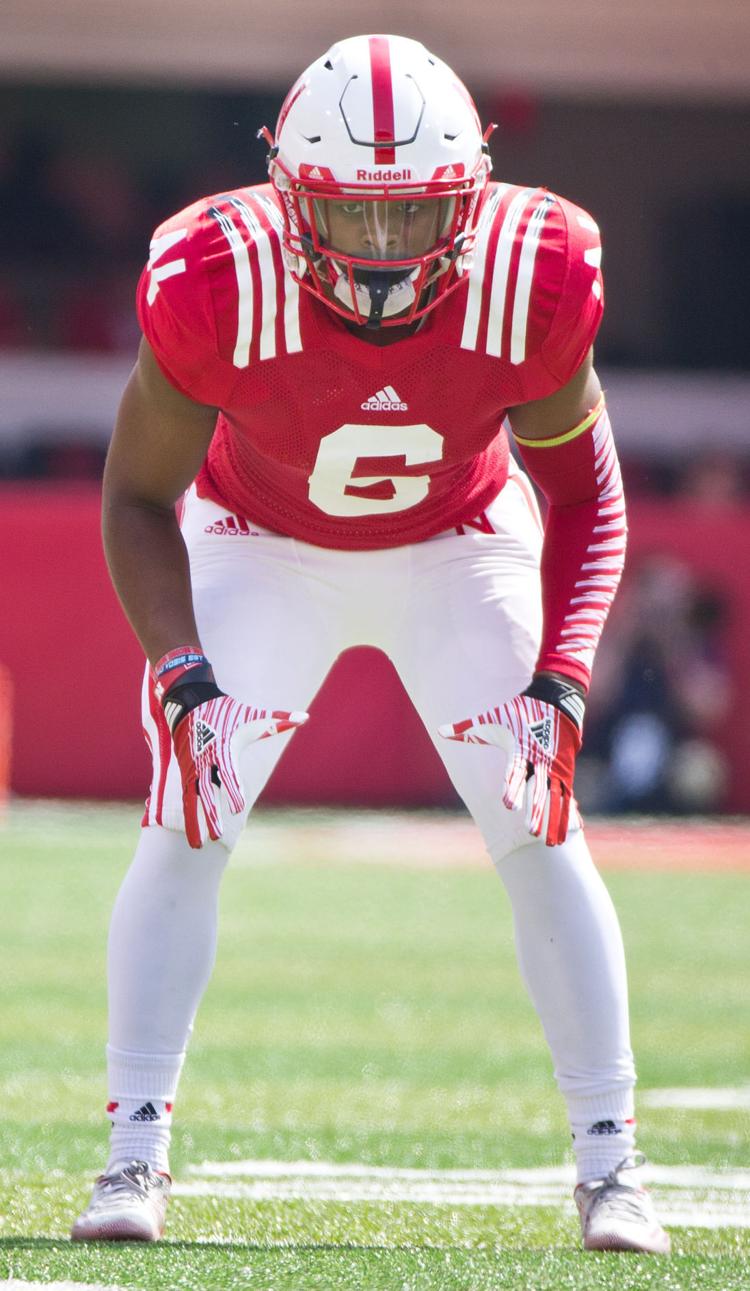 2014: Tanner Farmer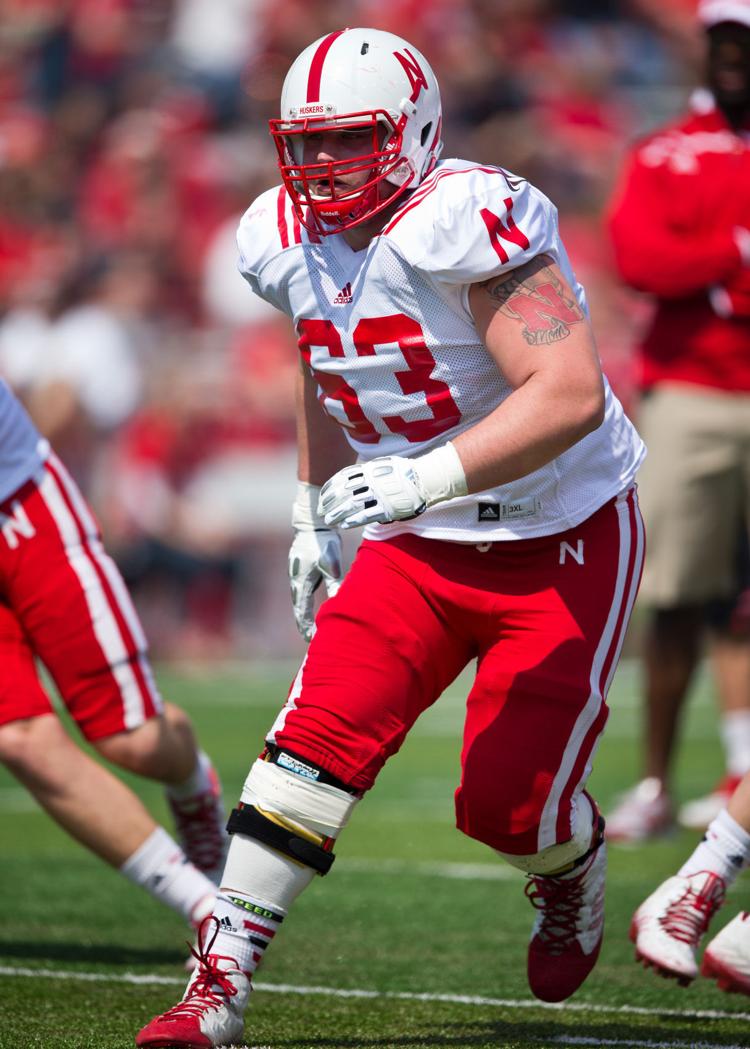 2013: Terrell Newby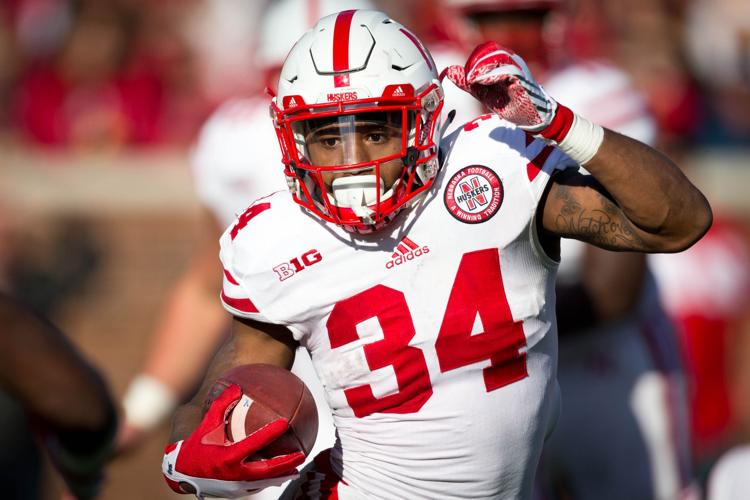 2012: Paul Thurston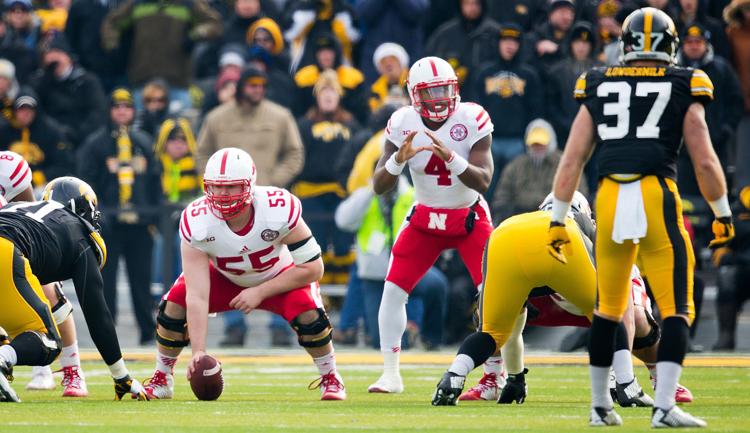 2011: Aaron Green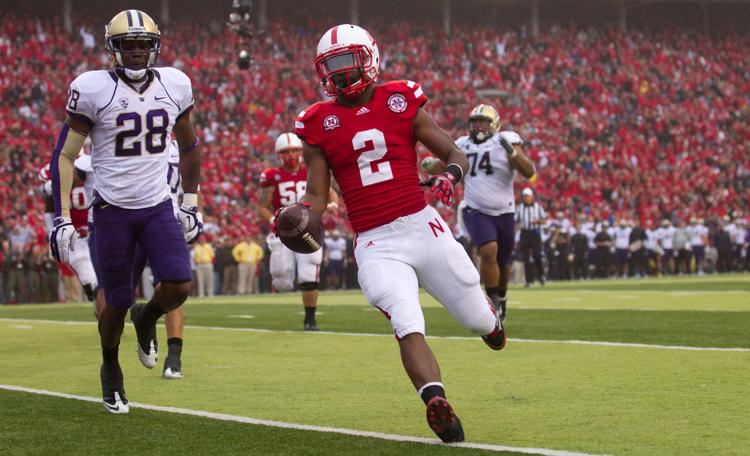 2010: Andrew Rodriguez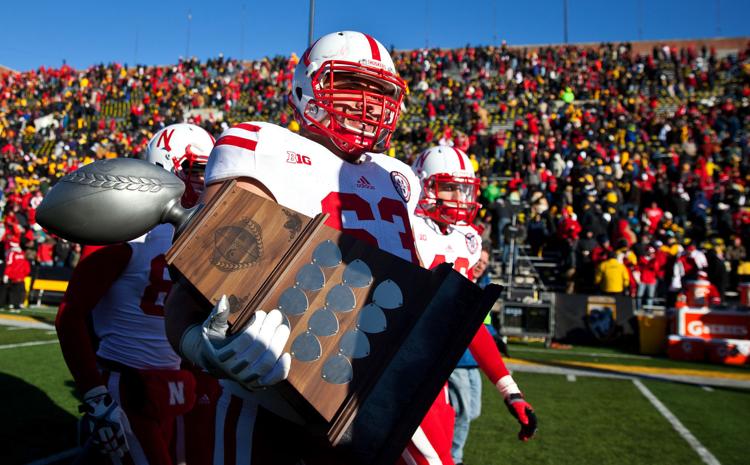 2009: Cody Green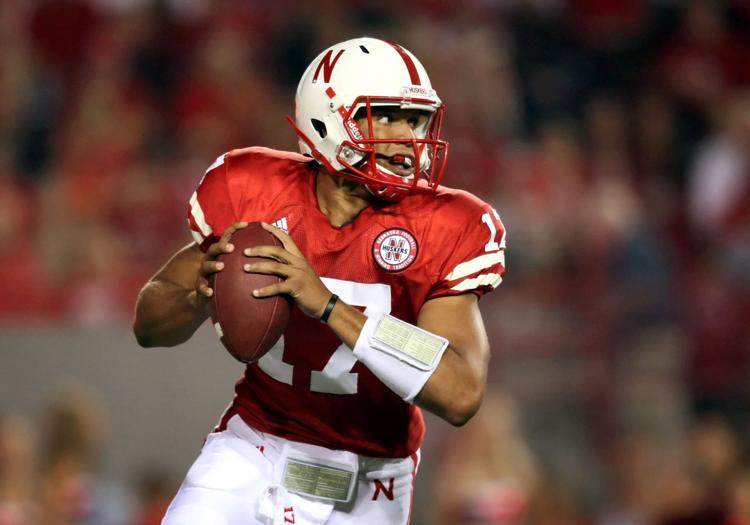 2008: Baker Steinkuhler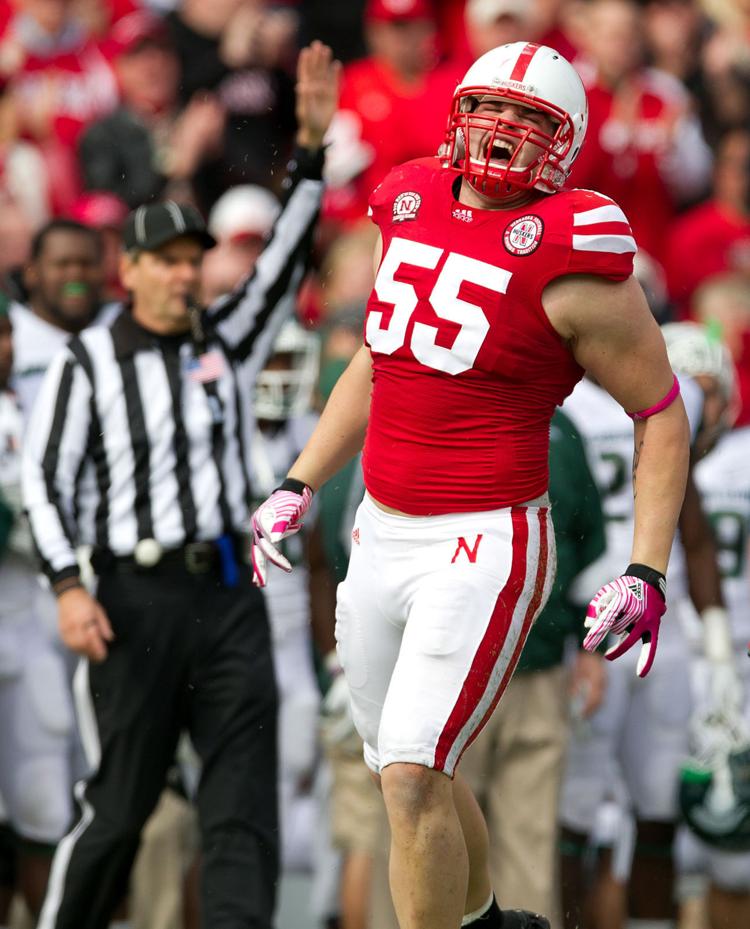 2007: Niles Paul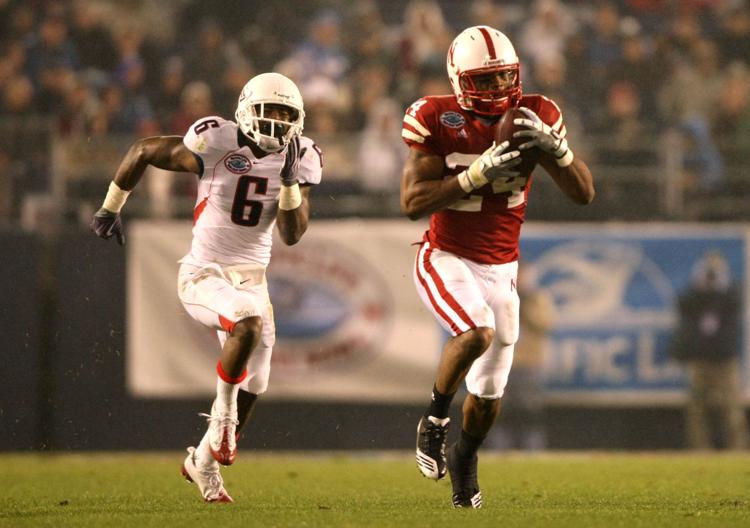 2006: Rickey Thenarse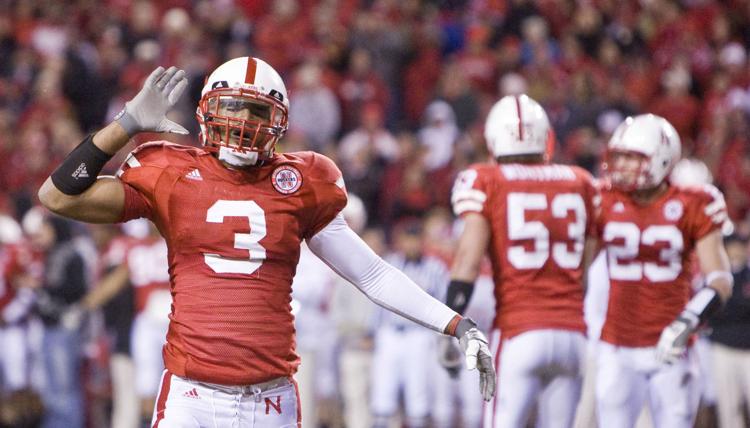 2005: Marlon Lucky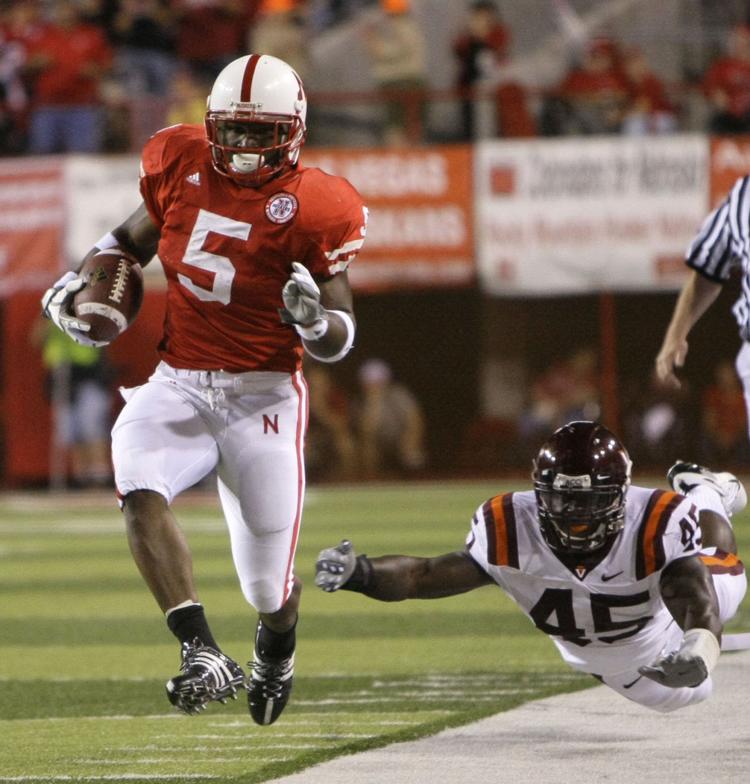 2004: Lydon Murtha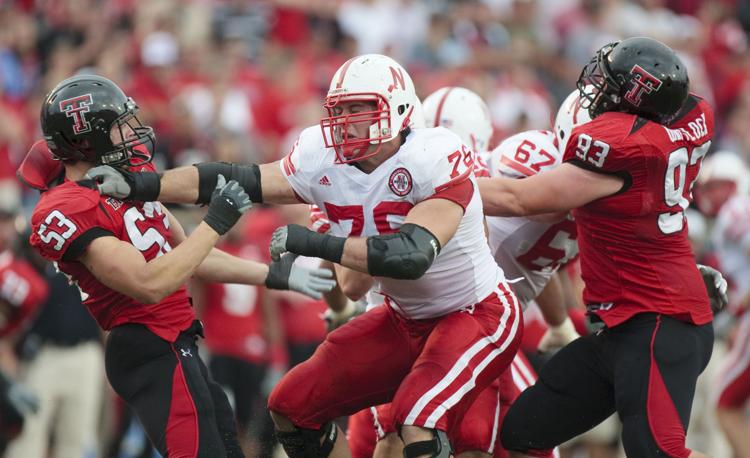 2003: Bo Ruud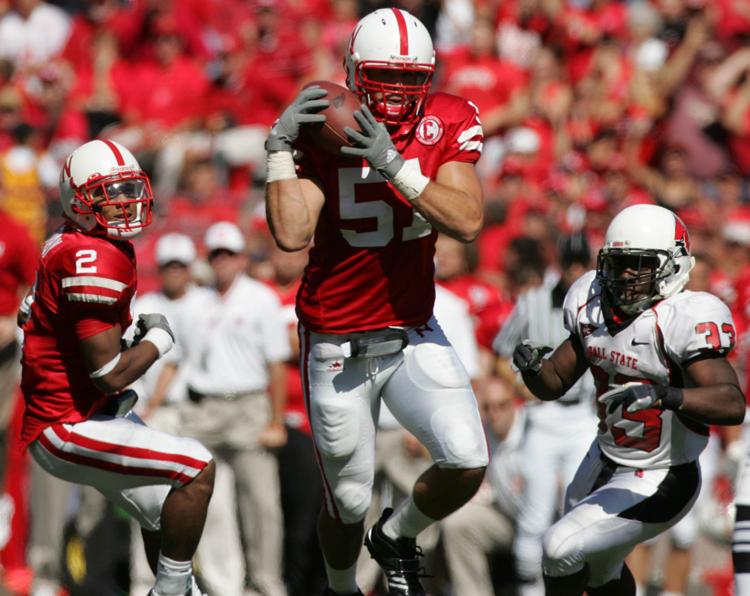 2002: David Horne
Follow Husker History on Twitter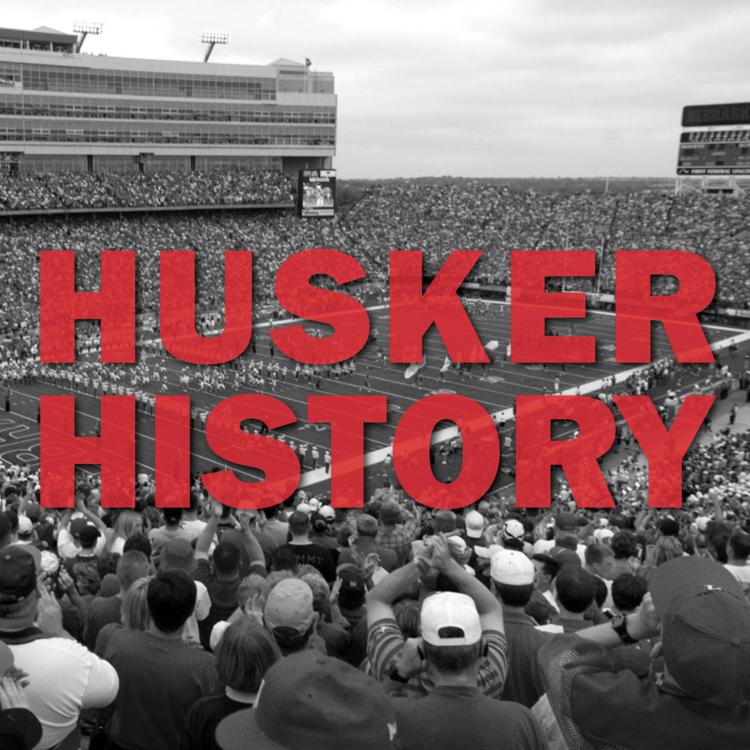 ANSWER KEY: Any score better than 20 and you're immediately qualified to produce the Mad Chatter Signing Day quiz for December 2023. (The contract will be in the mail).
1 — Rex Burkhead. Yep, he's still in the NFL.
2 — Rob Zatechka and Terry Connealy. Score one for Osborne's talent evaluation.
4 — Tommie Frazier. The day before Frazier committed, SuperPrep analyst Allen Wallace said "If Tommie should turn down Clemson or Notre Dame it would be the biggest surprise in the United States."
5 — Toby Wright, who was a second-round pick of the Rams.  
6 — Jamal Lewis, Tennessee. The Huskers faced (and defeated) Lewis in the '98 Fiesta Bowl.
7 — Jordan Westerkamp. He missed out on Notre Dame's 12-0 regular season, but he became an all-time great wideout in Lincoln. Oh, and he caught a Hail Mary touchdown.
8 — Ahman Green. Career rushing yards: 3,880
9 — Robin Miller. Career rushing yards: 103
10 — True. Lemming wasn't far off the talent collection, he just failed to realize Bill Callahan couldn't coach it.
11 — Osborne was right. The '89 and '90 classes are among Nebraska's best ever, laying the foundation for the program's resurgence in '93 and '94.
12 — Jay Foreman, son of 1970s Minnesota Vikings great Chuck Foreman. Yes, Foreman was apparently too small to play linebacker back then.
16 — 1985. Emfinger had NU No. 1 in '85, thanks to a star-studded trio, Steve Taylor, Broderick Thomas and Leroy Etienne. Osborne, by the way, announced that '85 class the day after his heart surgery.
17 — 1996 Fiesta Bowl against Florida. Osborne elaborated with this fascinating quote about prospects who didn't think they were good enough to play at NU.
"The thing that was so bad, particularly with running backs in that game, was that it didn't matter who we put in. James Sims, Ahman Green, Clinton Childs, Damon Benning, Lawrence Phillips — everybody went 6, 7, 8, 9, 20, 30 yards, so some recruits just thought, 'You've got a bunch of supermen up there.'"
22 — Junior Bryant. He went on to play six years for the 49ers.
23 — Robert Pollard. He didn't qualify academically.
25 — 2000, arguably the worst class of the last generation.
26 — Miami. It wasn't the end of the world for Osborne. NU beat Richardson in the '95 Orange Bowl.
27 — Johnny Mitchell, two-time all-Big 8 tight end
28 — Donovan McNabb, who settled for Syracuse, where he did play two sports.
29 — True. Osborne was concerned the new standards would hurt NU's recruiting efforts. Perhaps they did later, but not in '96. 
"I don't think the quality dropped off here a bit," Osborne said. "It was just a little harder and took a little longer (to find athletes) and was a little more nerve-racking sometimes, but I don't think that will slow us down any."
30 — Stanley Morgan. Of course.