Clemson and Alabama. Dabo and Saban. Blah and Blah.
There's a narrative out there that college football has a serious case of the Blahs. Clemson and Alabama are too good.
Guess who's ranked No. 1-2 in the first Associated Press Top 25 poll? You driving across the river to place a bet on who will play for the national championship in January? You can have guesses, and the rest of the field doesn't count.
The sport has had tag-team domination before, from Oklahoma and Nebraska to Miami and Florida State. But other programs were able to rise up once in a while.
This Clemson-Alabama thing is ridiculous. Four of the five College Football Playoff titles (two each) have gone to Clemson or 'Bama. Three times, they've played for it.
Clemson and 'Bama are definitely a buzzkill in August. It's going to be this way until we get an eight-team playoff. That might not stop them, but at least it will make it more interesting.
What we need is for someone to step up and break up the monopoly.
Yeah, that's a good one. The Big Ten is on the phone, talking to its financial adviser. The annual dividend check to Big Ten schools is $51 million, and projections say that number will be $60 million by 2025.
Maybe by then the Big Ten will have another team in the playoff.
The Big Ten isn't a bad league. The Big Ten leads all conferences with seven teams in the AP Top 25. The Big Ten plays good football. It just doesn't play great football. Frankly, most Big Ten schools have no interest in that.
They're too busy telling us how meaningful Big Ten trophy games are. Or trying to copyright "The."
Sign up for Big Red Today news alerts
Get a daily Husker news roundup, recruiting updates and breaking news in your inbox.
Ohio State chased national titles under Urban Meyer. But Urban was wired different. Is Ryan Day up for that?
Scott Frost is wired to chase the playoff. So is James Franklin, who has openly campaigned for the Big Ten to care about the playoff. But is anybody listening?
I'd like to see incoming commissioner Kevin Warren make it a priority. But for all his impressive credentials, Warren has not spent a lot of time around major college football. Is he going to be a financial caretaker for league presidents? Or forge a new path?
Unlike the Pac-12 and Big 12, the Big Ten has the money to build the best facilities and hire the best coaches in the country. Illinois just opened a $79 million facility. But it takes more than money. You have to want it.
Franklin wants it. He's suggested the Big Ten go back to eight conference games, like the SEC and ACC. Or shake up the divisions. It's worth pointing out that had Ohio State beaten Iowa and Purdue the last two years, the Buckeyes might have been in the playoff. Are those games played if there's only eight league games? Good question.
I like the conversation. When asked back in July about the Big Ten missing the playoff the last two years, Michigan's Jim Harbaugh didn't answer.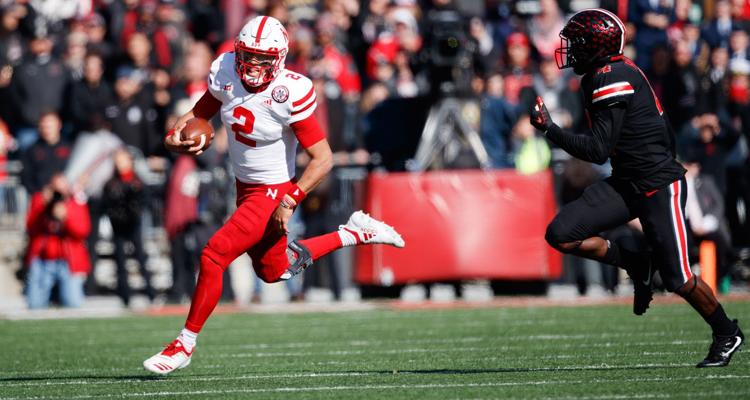 For the Big Ten, that says it all.
» The Big Ten Network crew stopped in Lincoln, and there were no big revelations. It was interesting to hear former coach Gerry DiNardo — who earlier this summer said he thought Nebraska was overrated — change his stance. DiNardo now says NU could win the West and would definitely be in the mix for the division. He was impressed by the size and physicality of both Husker lines, along with the tempo and speed of practice — which signals a comfort level.
» One other noteworthy item from the Big Ten stop at practice: a JD Spielman sighting on the BTN set, along with quarterback Adrian Martinez. I'd been thinking there hasn't been a lot of Spielman hype this preseason, which is fine with the junior receiver. Because he doesn't talk to the media, he's almost a forgotten man. I think we'll be reminded this fall.
» Nebraska's No. 24 ranking is just right. The Huskers certainly haven't done anything to deserve it. The nod is symbolic of the media's belief in Frost, particularly the second season. To paraphrase a certain Nebraska quarterback, the rankings aren't about where you've been, they're about where you're going.
» One of the more intriguing teams in the nation is Iowa State at No. 21. The Cyclones are loaded with their best, and most physical, team in a long time. ISU plays Oklahoma and Texas back to back, including a trip to Norman — where Iowa State won two years ago. Nobody's picking ISU to win the Big 12. But it wouldn't be an upset if the Cyclones finished second and got to the Big 12 championship game. Then anything's possible.
» The likeness of Ed Reed's statue at the recent Pro Football Hall of Fame induction got a lot of attention. You don't need to go to Canton to see that kind of work. Faithful reader Paul Trap wrote in to remind that the Pro Football Hall sculptor, Blair Buswell, also created the Oregon Trail monument in downtown Omaha. Trap said that Buswell was back in Omaha recently to install his new statues of Native Americans to the monument.
The statues are excellent. But I wonder if we could get John Madden or Bill Belichick riding one of those horses?
» Best wishes here to Mike'l Severe, who returns to KOZN after a terrific run hosting "The Bottom Line." Severe will join his good friend Damon Benning on the morning show, where I'm certain they'll agree on everything.
» One more and I'm outta here: I really enjoy watching BTN's preseason bus tour. I have to admit, seeing that bus on Monday tugged at this old Big Eight Skywriter heart. I wonder if those guys have a glazed doughnut and a Coors Light for breakfast?
Photos: Huskers in the NFL, 2019
Check out photos of former Huskers playing in the NFL during the 2019 season.