MINNEAPOLIS — World-Herald staff writer Chris Heady takes a look at Nebraska's effort on both sides of the ball during the Huskers' loss to Minnesota.
Tracking the offense
The game plan: Speed. Nebraska wanted to go fast, wanted to go up-tempo. There appeared to be an urgency with Noah Vedral that hasn't been there for Adrian Martinez. And it worked. Sort of. Vedral was able to move the ball enough to go fast, but not enough to score.
Sign up for World-Herald news alerts
Be the first to know when news happens. Get the latest breaking headlines sent straight to your inbox.
The adjustments: When the game was essentially decided, NU had to throw and throw. And that's when Kade Warner came in and made some plays. He's been hurt for a while but made three catches on one drive to move the sticks.
NU star: Vedral. Which says something. He didn't score a touchdown, but he gutted out a 14-play scoring drive on his final series. He finished with 135 yards through the air, and led the team with 49 rushing yards.
Final word: The offensive failures don't fall on Vedral. The offensive line was bullied. The wide receivers didn't make plays. When a true freshman getting hurt is the difference between a functioning offense and chaos, that shows how far away you are.
Tracking the defense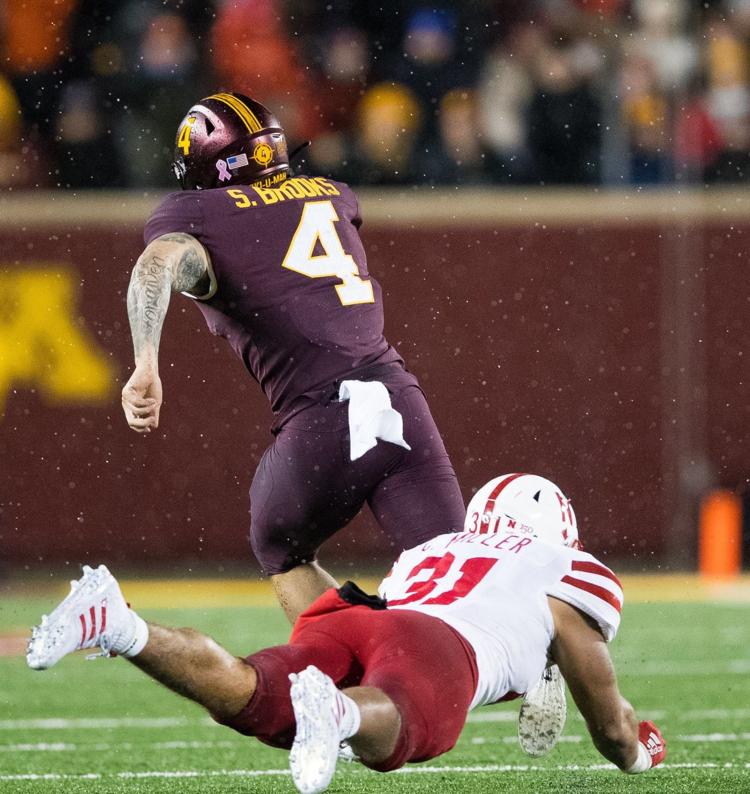 The game plan: You tell me. Because from the beginning, it was a nightmare. Minnesota averaged 14 yards per play on the first drive and it never got better. Stopping the run wasn't in the toolkit.
The adjustments: Nebraska couldn't stop the run, so it went with a 4-3 alignment at times to load up the box. Didn't work. Minnesota averaged 6.6 yards per rush.
NU star: Lamar Jackson had a good game again, with two pass breakups. He entered the game second in the country in pass breakups.
Final word: You'd think at this point Nebraska's defensive front could at least slow teams. But Saturday night was a disaster, from the front seven to the defensive backs. Minnesota has three impressive receivers, and it almost didn't even matter, because the ground game was so effective.