Adrian Martinez's head coach, Scott Frost, wants more. Much more, based on his comments last week. Don't gloss over them. If Frost is bullish on Martinez's potential — talking him up as potentially one of the best, if not the best, quarterbacks in school history — he's equally bullish on Martinez seizing this team by the gills. Frost challenged his precocious quarterback in a way few have been recently challenged at Nebraska.
Closer look at the QBs
Breaking down quarterback play can take many forms, including a statistical snapshot. How does Adrian Martinez stack up against the best quarterbacks in the Big Ten from last season — and the returners for this year? Take a look. We've included the 2018 stats of presumptive Ohio State starter Justin Fields, who played at Georgia last season.
Name
Comp %
YPA
RPA
TYPA
QBR
TD %
INT %
Pass eff.
Dwayne Haskins, Ohio St.
70
9.1
1.37
8.07
84.8
9.4
1.5
174.08
Justin Fields, Georgia
69.2
8.4
6.33
7.33
N/A
10.3
0
173.71
David Blough, Purdue
66
8
0.69
7
76.1
5.4
2.1
146.91
Peyton Ramsay, Indiana
66
6.4
3.19
5.79
76.8
4.3
2.9
128.24
Adrian Martinez, Neb.
64.6
7.5
4.49
6.67
63.1
4.9
2.3
139.46
Shea Patterson, Mich.
64.6
8
3.59
7.16
81.5
6.8
2.2
149.85
Clayton Thorson, NW
61.1
6.5
-1.41
5.42
62
3.5
3.1
121.17
Jack Coan, Wisc.
60.2
5.5
-1.65
4.27
45.8
5.4
3.2
118.03
Alex Hornibrook, Wisc.
59.5
7.5
-3.05
6.54
48.6
6.3
5.4
132.48
Nate Stanley, Iowa
59.3
7.2
0.11
6.61
74.2
6.6
2.5
136.46
Elijah Sindelar, Purdue
59.1
6.4
-0.25
5.88
37.8
4.5
6.8
114.48
Tanner Morgan, Minn.
58.6
9.2
1.24
7.52
38.3
5.9
3.9
147.62
MJ Rivers, Illinois
55.4
5.4
1.33
4.08
32
3
3
104.8
Tyrrell Pigrome, Maryland
55.2
8.4
2.74
5.76
46.4
3
1.5
132.41
Brian Lewerke, MSU
54.3
6
2.04
5.18
50.4
2.4
3.2
106.13
AJ Bush, Illinois
53.9
6.5
5.31
6.05
52.7
2.8
4.6
108.52
Trace McSorley, Penn St.
53.2
7
4.69
6.27
64.8
5
1.9
124.63
Zack Annexstad, Minn.
52.2
6.9
-3.89
5.68
40
4.8
3.8
118.26
Kasim Hill, Maryland
49.4
6.4
-0.38
5.09
43.6
5.3
2.4
115.69
Art Sitkowski, Rutgers
49.1
4.2
-3
3.7
12.8
1.5
6.6
76.35
Rocky Lombardi, MSU
44.2
4.8
3.42
4.52
38.5
1.9
1.9
86.94
Key: YPA - Passing yards per attempt; RPA - Rushing yards per attempt; TYPA - Total yards per attempt; QBR - ESPN's QBR score; Pass eff. - Pass efficiency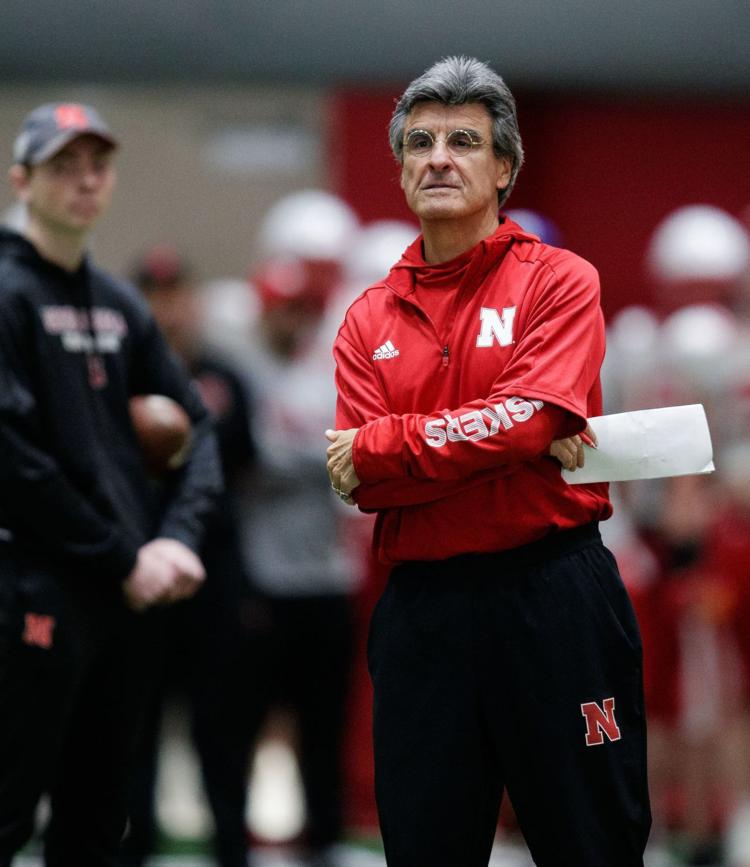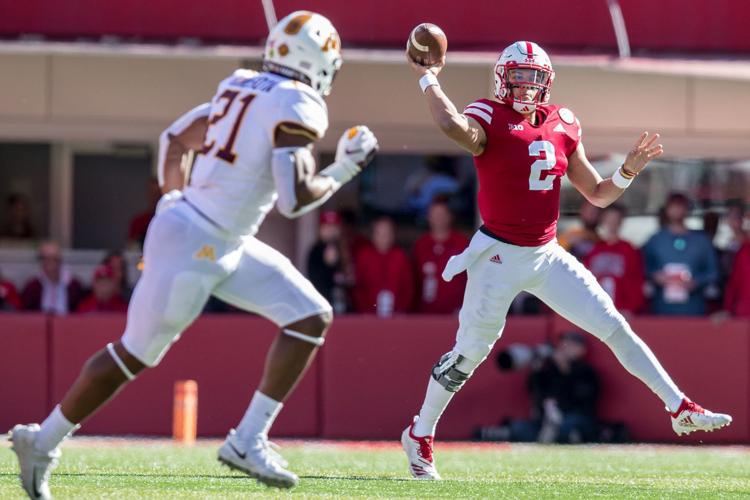 Photos: Every season-opening starting Husker quarterback since 2000