This article was originally published in the May 27, 2010 print edition of The World-Herald.
As Fred Hoiberg finishes his first month as head men's basketball coach at Iowa State, it's time for a quick game of "What if?"
What if, in the winter of 1991, Hoiberg had accepted Tom Osborne's offer of a football scholarship to Nebraska?
Yes, you read that right.
Hoiberg, Iowa's Mr. Basketball as a senior at Ames High, also was the state's Gatorade player of the year in football as a quarterback.
"Nebraska football and Iowa State basketball were my two teams growing up," said Hoiberg, a Lincoln native and the grandson of former NU basketball coach Jerry Bush (1955 to '63).
"I talked to coach Osborne a lot about playing football at Nebraska. That was just amazing to me — and then to get offered a scholarship, too."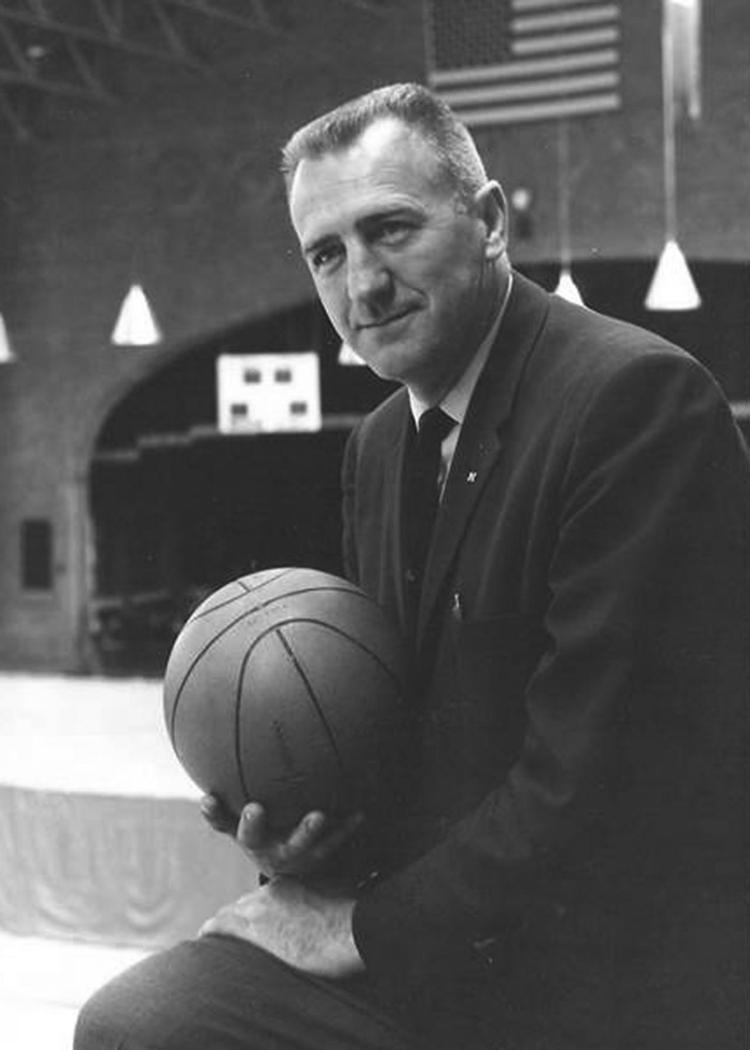 Hoiberg operated out of the run and shoot in high school, a pass-heavy offense.
"But I showed I could run pretty well, too, " he said. "I remember watching Nebraska run the option and seeing Roger Craig and Mike Rozier running wild. I liked that style, and I looked at it very hard."
Yet playing basketball and staying in Ames, where his father was an Iowa State professor and dean and his mother was an elementary school teacher, won out.
"It was the right move for me to stay home and play in front of all the people who supported me along the way," Hoiberg said during a recent house-hunting trip in Ames.
With a laugh, he added: "Besides, if I had gone to Nebraska, I would have sat for four years behind Tommie Frazier.''
Frazier, who arrived at NU in 1992, became the starting quarterback midway through his true freshman season and led the Huskers to national titles in 1994 and 1995.
Hoiberg's choice of Iowa State for basketball proved wise for more reasons than playing time.
He took part in three NCAA tournaments, became the school's No. 3 all-time scorer and was so popular that he drew write-in votes in a 1993 city election, leading to his nickname, "The Mayor."
Sign up for Big Red Today news alerts
Get a daily Husker news roundup, recruiting updates and breaking news in your inbox.
Hoiberg was picked 52nd overall in the 1995 NBA draft and played 10 years in the league. His career ended at age 33 when he underwent surgery to repair a heart aneurysm, but that led to a front-office career with the Minnesota Timberwolves.
Now Hoiberg, 37, who told ex-ISU coach Tim Floyd about 15 years ago that he wanted the Cyclone job someday, has it. And it's in the city in which he met his high school sweetheart wife and in Hilton Coliseum, where his jersey is retired.
Among those cheering for Hoiberg are some folks with Nebraska addresses and ties.
His father, Eric, holds three degrees from NU. His mother, Karen, is Jerry Bush's daughter and still recalls the time Husker fans responded to a 1959 road win under Bush by buying the family two TVs and a hi-fi stereo.
His brother, Steve, lives in Omaha. An aunt and uncle, Jane and Dennis Loewe, live in Palmer. And he has a cousin, Carey, in Osmond and a cousin, Sam, in Lincoln.
Any family reunions will have to wait as Hoiberg uses nearly every waking hour trying to fill an Iowa State roster that had only five scholarship players after Greg McDermott left for Creighton.
"I think I got five hours of sleep one night," Hoiberg said. "But this has been a great thing."
Any buyer's remorse about leaving a strong NBA job to become a first-time coach?
"Zero," he said, emphatically. "This truly is a dream come true."
Until now, Hoiberg had never recruited, either. But the ability to hold up your cell phone and show prospects a directory with the private number of every NBA general manager can come in handy.
"I spent 16 years in the NBA, and these kids are looking to hear about that," he said. "And I've got contacts all over the world, not just in the NBA."
Plus, as a former scholarship athlete himself, Hoiberg can draw on those recruiting experiences.
"I remember what I liked about it and what I didn't like, such as being on the phone with a coach for 30 minutes," he said. "That was about 25 minutes too long for me."
As for drawing on the family coaching lineage, Hoiberg doesn't have any direct memories of his grandfather Bush, who died when Fred was 4.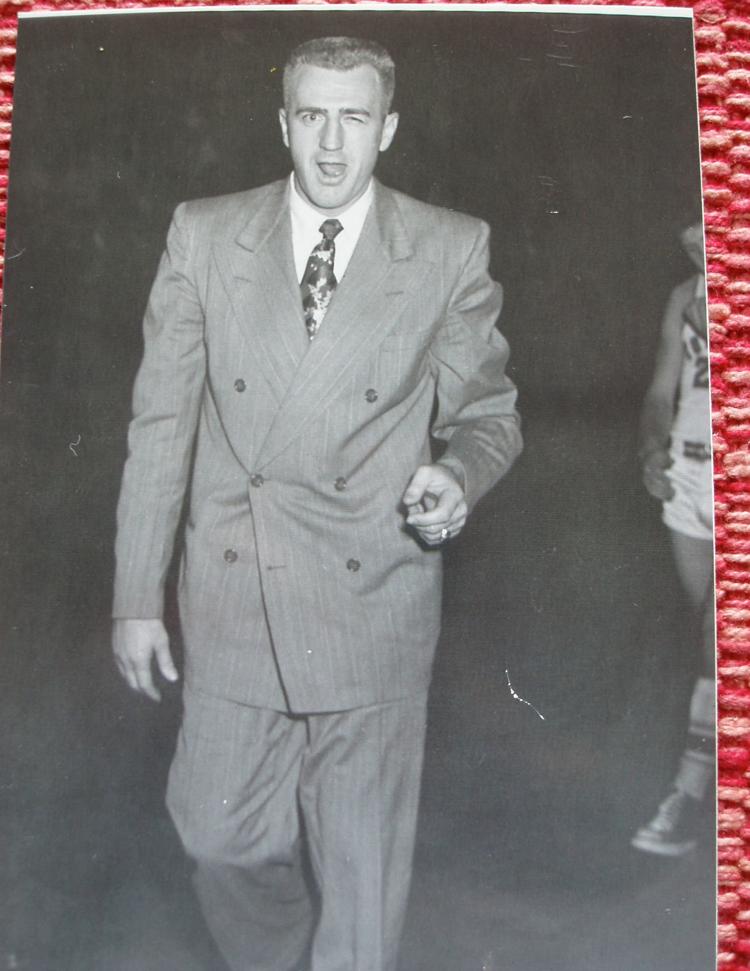 But a picture of Bush that hangs on Hoiberg's basement wall serendipitously caught his eye on a sleepless night during the Iowa State coach dealings.
"I hardly ever noticed that picture, but I did that night," Hoiberg said. "He's pointing at something and winking. It's like he's saying to me, 'Go get 'em, kid. It's your turn now.'"
Photos: Fred Hoiberg through the years