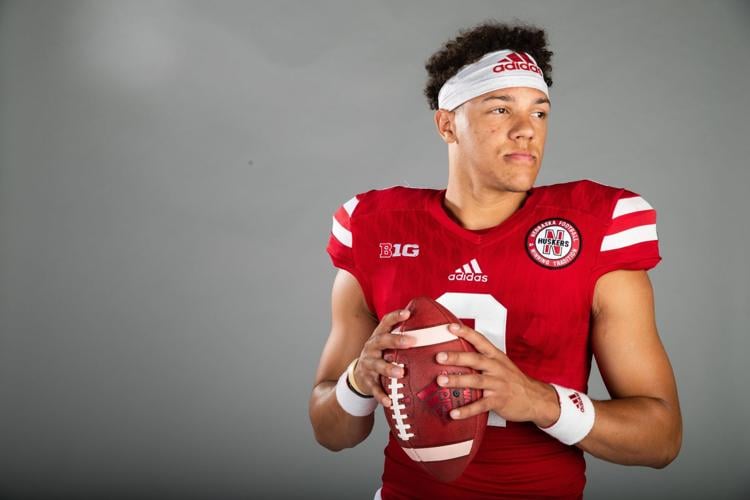 LINCOLN — Every morning, Tony Martinez watches the sunrise.
He's sure to wake up before dawn. And around 6:45 a.m., with his morning coffee, he makes a point to look east so he can watch the soft gold rays paint his backyard.
In the quiet of the morning, in this perfect light, is when he and his son, Adrian, are closest.
They're not always watching sunrises and sunsets together. At least not for the past eight months while Adrian's been battling for the starting quarterback spot in Lincoln, and Tony's been grappling with his oldest son being away for the first time. But when Adrian is home, and the sun goes down, father and son usually share a glance, get quiet.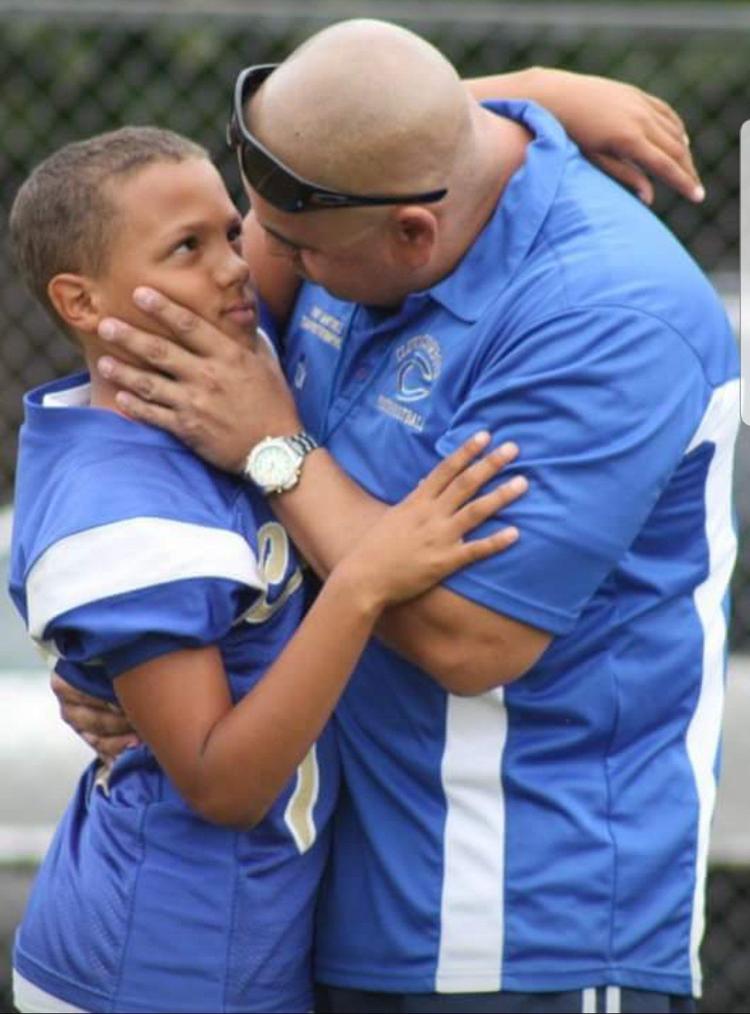 "When we do spend time together and it's quiet — maybe a sunrise or sunset — we definitely have a true appreciation for where we both are," Tony said.
During those few minutes while the sky is peach, Tony is reminded of the entire story all over again. His mind pieces together the past, and he's reminded of high school and the girl across the street. Of those 10 years of memories and two weeks of hell. Of crying with Adrian, and wondering what was next.
Dawn to the Martinez family represents something larger. It's another chance to start over, Tony says. Something the family has had to do a few times and will do again on Saturday in Lincoln.
Nebraska's starting quarterback is an 18-year-old true freshman who, speed and arm strength aside, is noticeably mature. Not just for a freshman, but for a college student. Recruiters were wowed by his film but sometimes were even more impressed with his demeanor on the phone. Adrian is quiet. When he speaks, it's clear and concise, with pauses between thoughts instead of "ums." He approaches the game like a veteran, coaches say.
Much has been made about Adrian Martinez since his arrival in Lincoln, much written about that maturity. It's part of the reason that Saturday he will be the first Nebraska true freshman to start a season opener and Tristan Gebbia isn't on the roster anymore.
How he gained that maturity is a story Tony thinks about with the sunrise every morning. And the answer, he says, is in the family motto.
"Our mantra is that stars can't shine without darkness," he said.
Adrian was taught at an early age to always search for the light. To never stop searching for the sun rising, especially during the darkest hour.
* * *
It's a warm Hanford, California, morning and Tony and his wife Deanna are out at a local 5K race.
As usual, Adrian tagged along.
Tony's company, Helena Agri- Enterprises, was a sponsor of the event, so he showed up for the beginning of the race early that morning to wish runners well and be seen among the vendors. He and his family stood near the starting line as the race drew near.
The starting gun shot into the sky. Adrian took off running.
"I turned around and was like, 'Where'd Adrian go?'" Tony said. "He wanted to win the race. He ran the race. We didn't even sign up for it. He just took off running."
Five-year-old Adrian won his age group. And Tony and Deanna realized they had a competitor on their hands.
Adrian was Tony and Deanna's only child, born just after the new year on Jan. 7, 2000.
Tony and Deanna met in high school. They lived across the street from each other. They connected in the hallways of Hanford High. Their fling didn't last long as teens, but they stayed close through the years. A decade after graduation, they reconnected. They fell back in love quickly and married.
Tony was just beginning at Helena Agri when they got back together, driving trucks around central California. Deanna had graduated from law school and was working her way through the U.S. government, eventually landing an assistant U.S. attorney job in Fresno.
She loved her job. Was damn good at it.
"She was a killer," Tony said.
Away from the courtroom, she was warm. Especially with Adrian.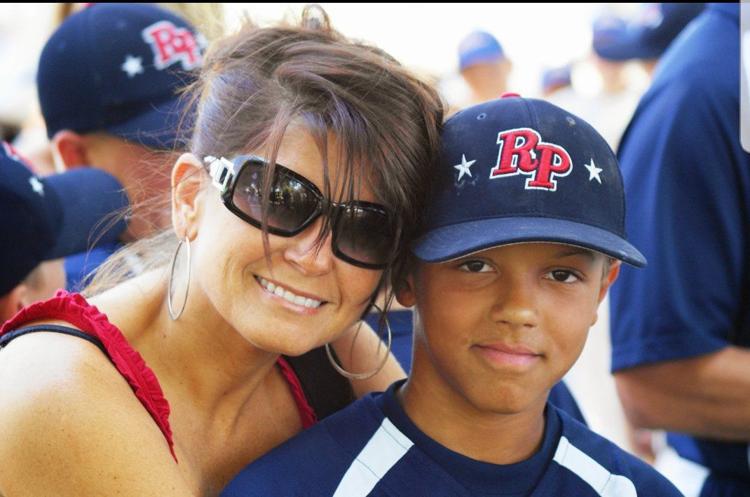 "I love my son. There's no doubt about that," Tony said. "But I don't think I'll ever love my son the way his mother loved him."
Deanna always dreamed of having kids. When she and Tony married, Tony already had a daughter from a previous marriage. Deanna wanted a child of her own. And when Adrian was born in 2000, that little boy became her life.
Every night, Deanna read to Adrian until he fell asleep. She picked him up from school so she could be the first to ask him about his day. They spent hours on the living room floor, just talking. Tony loved to sit back and listen.
"I'm a metaphor person, and their love, it was like watching kids on a playground just playing, being happy," Tony said. "It's just joy. That's what it was. Just pure joy. Love and joy."
When Adrian asked to play football at the age of 6, Deanna said no at first. She'd rather him play soccer. She didn't want him to get hurt. Adrian cried at the news he couldn't play. That alone was enough to change Deanna's heart. They moved from Hanford to Fresno for better schools and placed Adrian in a district with a flourishing youth football community.
With football, a routine was formed. On Fridays, Adrian was usually with his parents at an event for Deanna's job. Instead of playing with the kids on a playground or in the hall outside a convention center ballroom, he stood by his parents and tried to understand their adult lives. He was always older for his age, Tony said. Didn't like candy. Didn't drink soda, just Gatorade and water. Wanted to be by his parents' sides and listen to them speak.
"He'd always be there listening. Just quietly listening and getting that life experience," Tony said. "That's one trait that he learned. If you stop and listen, you can gain a lot of wisdom."
Weekends were filled with trips out of town for football games or basketball tournaments. Tony worked weekends, so, despite her stressful life during the work week, Deanna spent weekends on bleachers screaming for her boy and shuttling Adrian from game to game. Tony coached football and met them at the park before heading back to work. That was their life for years.
Home over a weekend finalizing details for a birthday trip in two weeks to Lake Tahoe, Deanna complained of some pain. She couldn't explain it, but she hurt all over. It got worse over the weekend. She hurt so bad that Tony felt the need to drive her to the emergency room.
They ran some tests. Found blips of cancer all over.
They celebrated her 43rd birthday in a hospital room instead of Tahoe. Four days later, two weeks after being admitted to the hospital, Deanna was gone. Just like that.
Adrian was 10. He didn't quite understand. At home, Tony had to sit his boy down and explain over and over why she wasn't coming back, why she couldn't take him to practice and why she couldn't read to him at bedtime.
"Explaining that and telling him his mother had passed, that was probably one of the hardest things I've ever done. To actually formulate the words and tell him," Tony said. "That was very, very difficult."
Adrian was already quiet. But after Deanna's death, he was even more timid, which worried Tony. It didn't help that Tony was busier than ever trying to make ends meet, plus balancing this new reality without Deanna — the rock of the family — while trying to take care of Adrian and get him to practices and games and school.
They tried to stick to the same schedule, but the grief was palpable.
"It was a very difficult time," Tony said.
Adrian threw himself into sports. Particularly football. At a certain point, Adrian said this week he realized he needed to be there for his dad. He saw how hard he worked for the family. So he poured his soul into his game.
"I think it forced me to grow up a little sooner, just to realize how real the world can really get sometimes," Adrian said in an interview with BTN this week. "I had to get back up and fight. I had to be there for my dad, I had to be there for the rest of my family, for my grandma. I felt that obligation to be a strong person, and I still do."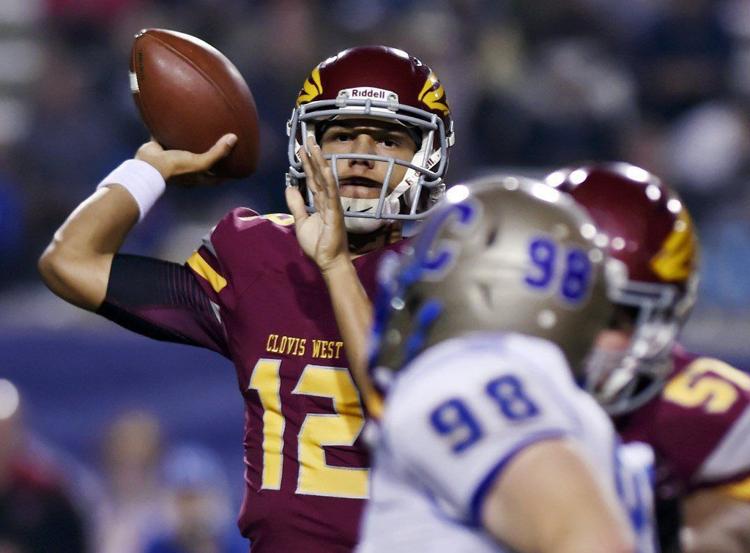 At Clovis West High School, Adrian was named the starting quarterback as a sophomore. Being in the spotlight and the effort it took to be a leader was hard for him, Tony said. He had to grow up even more.
"As a quarterback, you think you can just go and tell a bunch of seniors what to do and earn their respect, and that doesn't happen," Tony said.
The seniors soon realized how good Adrian was. How hard he worked in the weight room and how far Adrian could take them. He soon won over the team and Clovis West became a force.
That sophomore year, Martinez threw for 1,672 yards and 14 touchdowns and ran for 902 yards. Scholarship offers rolled in. Adrian committed to Cal. Junior year put Adrian on the national recruiting scene as he threw for 2,562 yards and 25 touchdowns and ran for 1,462 yards and 14 scores.
Near the end of that season, he hurt his shoulder. But not bad enough to force him to stop playing basketball. In the final game of the year, with a minute left, he was hacked going up for a layup and dislocated his shoulder.
"You probably tore your labrum more than it already was," Adrian remembers being told. He checked himself back into the game anyway with 20 seconds left.
"It's just hard for me to quit," Adrian said. "The game was on the line, I wanted to go in."
He got the ball down by two, drove to the bucket, went up for a layup, missed and jumped to snag his own rebound, and the shoulder popped out again.
He needed surgery. His arm was put in a sling and he was told he may never play football at 100 percent again.
Watching his son walk around the house in a sling, unable to practice in the spring or play his senior year at Clovis West, tore Tony apart.
"You watch this kid work so hard for himself and have that type of devastation with his mother occur and you just think, 'What's going to happen now?'" Tony said through tears. "As a father, you know, it was hard. That was very, very difficult. And I think that having the loss of his mother and having that happen, I struggled with that. I really, really did."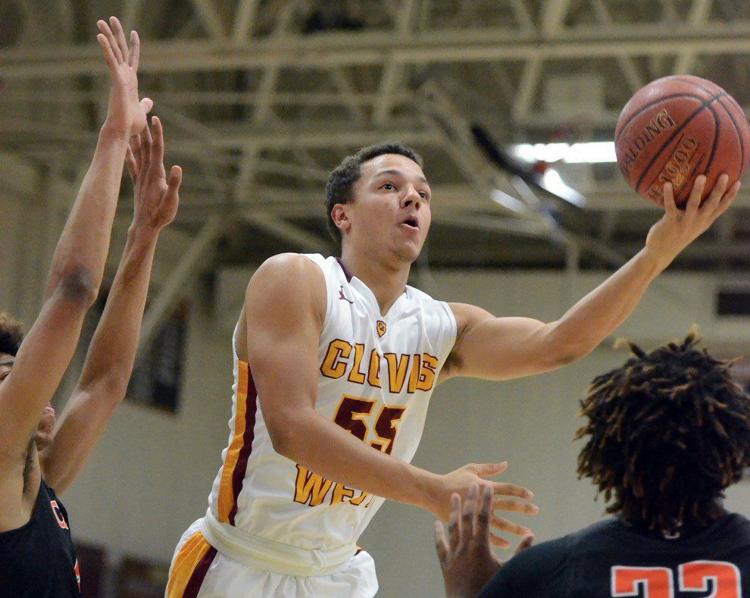 Despite not being healthy, college teams were still willing to take a chance on Adrian. Film from his sophomore and junior years were too promising not to take a shot. That included Scott Frost and Mario Verduzco. The story is famous now. Adrian was Verduzco's first call as a Nebraska coach, just minutes after UCF's win over Memphis in the American Athletic Conference title game. Verduzco and Frost flew to Fresno from Orlando to meet with Adrian days later.
His film reminded them of former Heisman Trophy winner Marcus Mariota, whom Frost coached at Oregon. And like Mariota, Adrian seemed wise beyond his years.
"We first found out (about) that athleticism and his ability to throw, (then) come to find out, in doing some research, he was really sharp," Verduzco said. "And then I actually went there to visit him on that Monday after that first phone call. That's one of the things I noticed about him was his maturity beyond his years."
Adrian liked Frost. He trusted Verduzco. He committed and wanted to get to Lincoln as soon as possible. Watching his son leave was hard, Tony said.
Another chapter was closing.
But Adrian left Fresno convinced he had a real shot to win the starting job, despite the fact no true freshman — not even Tommie Frazier — had started Game One. When he landed in Lincoln, quarterbacks on the roster grew nervous almost immediately. And when the spring began, he blew everyone away. Defensive linemen hated chasing him around in practice. Frost's option-based offense came natural to the California kid. And it showed in the Red-White scrimmage when he ran for three scores.
After the spring, Adrian flew home in May for a few days. His dad asked how things were going.
"Honestly," Adrian said, "I have some work to do."
Tony told his son that in July, when the team had another break, to stay in Lincoln. Work on his game. Win the job.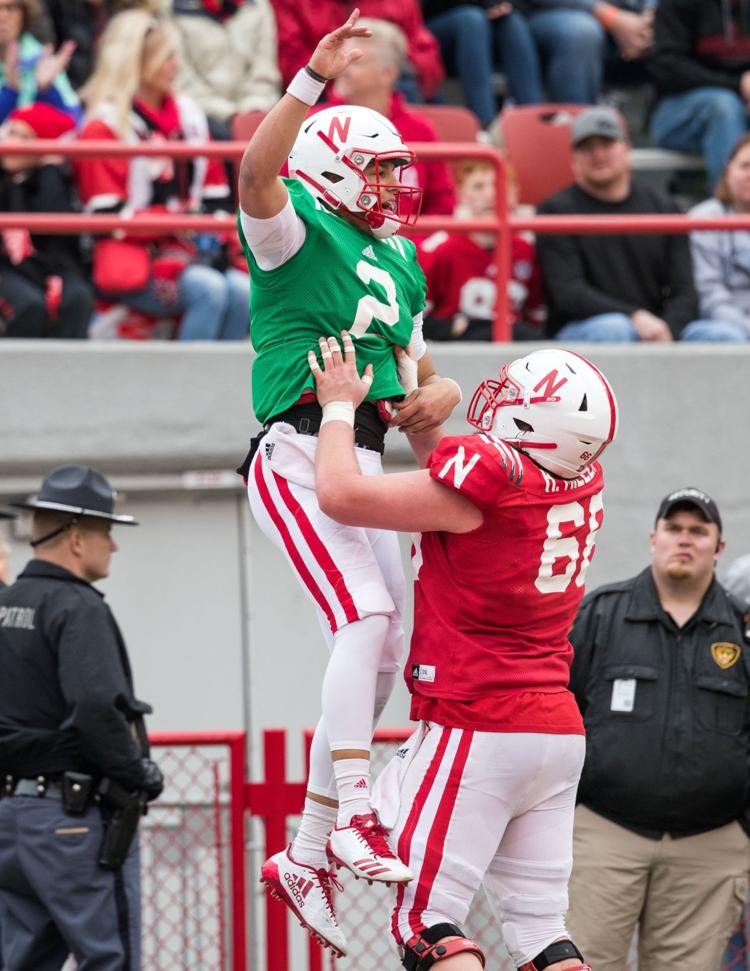 Last Saturday, Martinez was summoned into Verduzco's office. He left that meeting, and on his walk back to the dorms, he FaceTimed his dad.
"He kept looking around and over his shoulder and we were like, 'What are you doing? Why are you doing that?'" Tony said. "And then he just said, 'I got it.' With this big grin."
Tony got online and bought flights to Lincoln for himself, his wife Kristie and their two kids. They scored some tickets. They wouldn't miss it for the world. Not after what Adrian's been through, Tony said.
"What's the percentage of high school kids going on to play college ball? What percentage of high school kids are the starting quarterback for Game One? First time in Nebraska history," Tony said. "I just ... I'm just so proud that he's able to fulfill a dream. And he doesn't take it for granted at all. He's not that arrogant, cocky kid."
On Saturday, sometime in the first half, the sun will set on Memorial Stadium. Tony won't miss it.
"Sunset is a time for reflection," Tony said.
Like sunrises, they put the pieces of the Martinez family story back in order. They make Tony think of how far they've all come.
He and his son don't speak often of Deanna's death. But she doesn't always have to be talked about to be there. When the sun sets on quiet evenings on the lake while fishing, or when Tony and Adrian are driving somewhere and the sky goes pink, they exchange a look. And they know. They smile and silently recognize in each other their efforts to stitch together the brokenness that the death of Deanna Martinez caused.
"We understand each other," Tony said. "Sometimes a look, a smile, a hug, that means more than words. Because silence can say a lot."
When the sun sets for the first time with Adrian back at quarterback, a new chapter of the story will begin. Tony will watch the magenta horizon turn black. He hopes to see red balloons fill the sky, so some crimson can brighten the dark above.
Photos: Every season-opening starting Husker quarterback since 2000
With Nebraska in the midst of another quarterback competition, take a look back at photos and statistics from all the passers that started the opening game of the season since 2000.