Northwestern had third-and-goal from the 1-yard line in the north end zone. Two tight ends and a fullback pushed quarterback Kain Colter over the goal line to give the Wildcats a 28-18 lead with 1:34 left in the fourth to the consternation of a sold-out Memorial Stadium and the No. 10 Huskers.
Bo Pelini grimaced. Nebraska scored to cut the deficit to 28-25, but the bruise was already purple. Back then, in the infancy of Nebraska's Big Ten days, a loss to Northwestern was like dropping a game to Baylor or Iowa State in the Big 12.
That afternoon in Lincoln was foreshadowing — a message that these NUs were far more similar than Nebraska would like to admit. And over the next seven years, that would only become more true as Northwestern continued its rise and Nebraska lost its way.
In total, 21 points separate the teams since 2011. Two straight overtime games. Five of the eight games have been decided by three points or fewer.
Two programs led by former players, two programs in lockstep, similar down to the letters.
"I am a student of what's happened around here and seeing all the close games that have happened between Northwestern and Nebraska, including last year. Hail Marys and overtime games," Nebraska coach Scott Frost said this week. "They're just such a well-coached team year in and year out. They're disciplined and they're smart. They're not going to beat themselves. Those kinds of teams end up in a lot of close games."
The similarity of the schools' on-field performance is a paradox. It's a pick-your-narrative game, either a testament to how close Nebraska is to being a dominant figure in the West or how far the Huskers have fallen in a decade.
On paper, it appears to be the latter.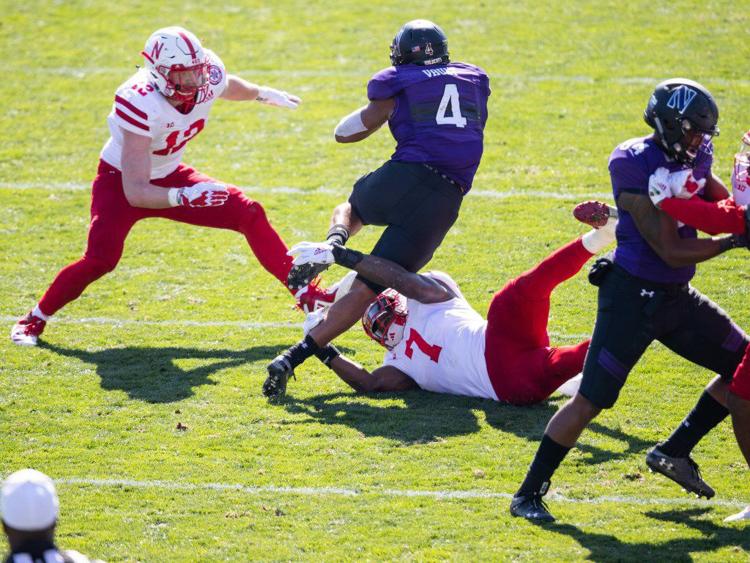 Nebraska is a 900-win program with five national titles. Northwestern has a .433 winning percentage since 1882. One school plays in a college football cathedral, the other in a glorified high school venue often taken over by opposing fans.
"Did I think Northwestern and Nebraska would ever become a rivalry? As a kid, I think I would have probably told you no," Northwestern coach Pat Fitzgerald said in his press conference this week.
But while Nebraska has floundered through coaching changes and Big Ten adjustments, the Wildcats have found their footing. They have three 10-win seasons since 2012, and won the West last year. They're built for Big Ten football, with line play and discipline up front that keep games close even against the top teams in the conference. They have a clear identity.
"They've had the same staff for 14, 15 years, so the guys understand the scheme, and they're not going to beat themselves," Nebraska offensive coordinator Troy Walters said.
And this is where the two programs split off on separate NU branches. Nebraska's lack of identity, consistent play in the trenches and discipline have been its downfall in these matchups, especially recently.
Under Frost, Nebraska had Northwestern pinned in the fourth quarter a year ago — up 14 — but drives of 62 and 99 yards in the final 5:41, and a 37-yard field goal in overtime, gave the Wildcats a win. On the drive that cut the lead to seven, Northwestern converted two fourth-and-10s. Nebraska was called for two pass interference penalties. Carlos Davis was called for roughing the passer to kick-start a drive that began on Northwestern's 1-yard line and ended with the game tied at 31.
In Mike Riley's final year in 2017, Tanner Lee threw an interception with Nebraska up 24-17 on a drive that could've sealed the game with a score. Instead, Northwestern took over and went 84 yards on 13 plays. Lamar Jackson was called for a personal foul that put the ball at the 50. Nebraska gave up a fourth-and-1 at the 9-yard line and allowed a 7-yard run on the next play to tie the game at 24.
Northwestern doesn't beat itself. But Nebraska does.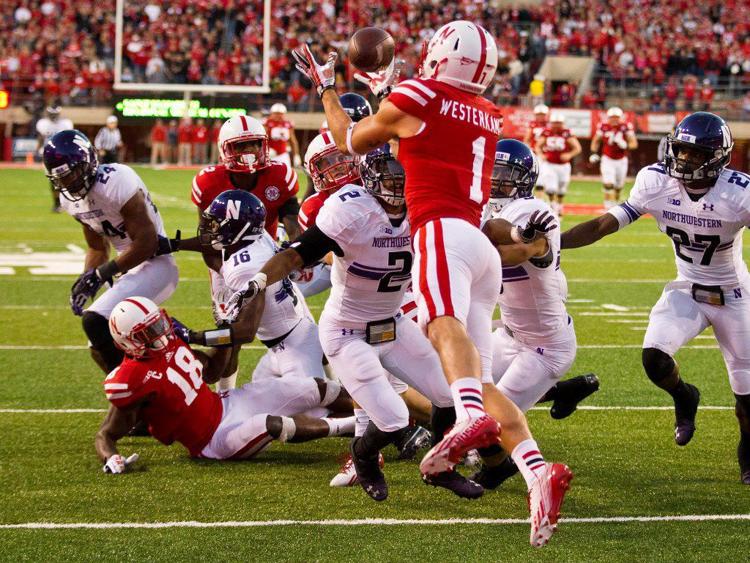 And yet, despite those differences, the two Big Ten West foes find themselves in battles every year.
"I think there is a history of a lot of good games being played and kind of crazy finishes," Nebraska quarterback Adrian Martinez said. "Again, Northwestern is a very solid football team and they are not going to make a lot of mistakes."
The narratives entering each game repeat.
The Huskers are 3-2, with an offense that ranks near the top of the Big Ten. But they're 12th in penalties and 11th in turnover margin.
Northwestern is just 1-3 after yet another September slump. The Wildcats, somewhat out of character, are seventh in penalties and ninth in turnover margin. They aren't flashy like Nebraska. They're not favored.
Like opposite ends of a magnet, these NUs have their differences, but they can't seem to get away from each other.
Photos: Husker football walk-ons who've played during 2019 season
Nebraska leans heavily on its walk-on program, and many have seen the field during the 2019 season. Here's a collection of all those who've appeared in at least one game this season, listed alphabetically by last name.