Twenty minutes from Memorial Stadium sits the home Caden McCormack has lived in his entire life.
One step inside the former Lincoln Southwest linebacker's room, and you'll also discover he has been a lifelong Husker fan.
"I have baby pictures of me with the No. 7 Scott Frost jersey and the helmet," said McCormack, who committed to walk on for Frost and NU.
However, McCormack's path to Nebraska wasn't easy. In his junior season, he hoped to make a splash with recruiters and earn a scholarship.
"Your junior year, though, is like the biggest year for your recruiting," said McCormack, who went down with an ankle injury halfway through the season. "I had four games of my film, and only one healthy game and the rest with a taped-up ankle, and I could barely move."
But McCormack had a good showing at an event in Chicago, earning linebacker MVP honors at the Rivals 3 Stripe Camp — a camp attended by some of the top high school players in the country.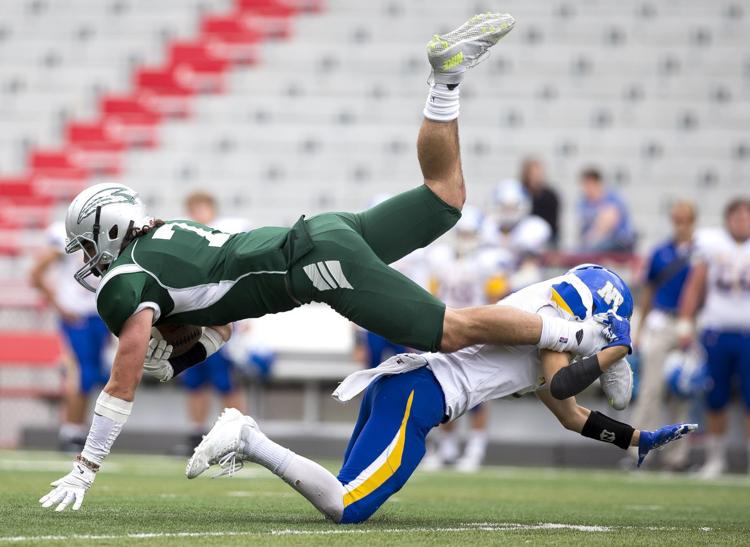 "There were a lot of really good football players there," Southwest coach Andrew Sherman said, "including scholarship linebackers going to Nebraska and scholarship guys going all over the country. Just from a skill set and physical standpoint and speed standpoint, he dominated that thing."
After that, McCormack saw an instant uptick in views on his Hudl highlights.
"There weren't any schools there, but after my Hudl film went up, I had over 1,000 views in three days," he said. "It was insane."
In his final year, he posted big numbers on both sides. At running back, the 6-foot-2, 210-pound McCormack racked up 455 total yards and four touchdowns. He also recorded 149 tackles, 14 shy of the single-season school record set by ex-Husker Ty Steinkuhler in 2003 — he reached the program record in assisted tackles in a season (111) and a career (191).
McCormack held off committing until the end of his senior season, weighing all the options.
"Yeah, I always wanted to go (Nebraska), but I was always open to other options moneywise," he said. "But Nebraska was the main goal."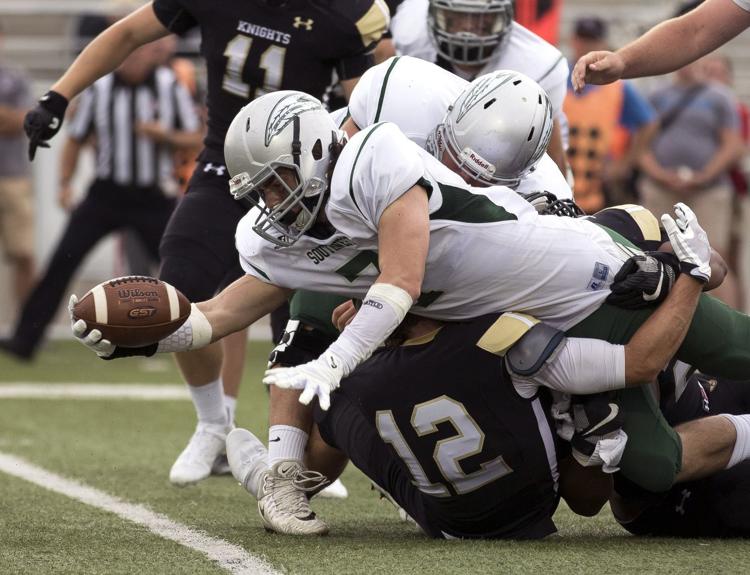 McCormack knew it was time to make a decision after talking with two people: his younger brother and Frost. He talked to the Husker coach after a walk-on event in December.
"It wasn't necessarily persuasion, but it kind of was with (Frost) saying that the walk-on program was better than taking a scholarship at K-State or Iowa State," he said. "It's also a new era of Nebraska with Scott Frost. Who wouldn't want to join that?"
But it was McCormack's younger brother who made the final sales pitch.
"You know, (my brother) kind of idolizes me, and he said he didn't want me to go anywhere else, since you're only like 20 minutes away," big brother said. "That kind of sold it there, because I love my brother, and what he wants is what I want. And my parents always wanted this for me, too."
McCormack said the Huskers will plan to utilize him as a hybrid safety-linebacker, similar to current Husker JoJo Domann.
McCormack made it a goal to at least make the travel roster his freshman season but ultimately wants to earn a scholarship. His coach at Southwest thinks that's a real possibility.
"I feel like with Caden's athletic ability, his size and his attitude there at the linebacker spot, I really feel like he's a scholarship kid," Sherman said. "I mean, he's gonna earn one. As long as he shows up and plugs away, which I can't imagine him doing anything other than that."
Sign up for Big Red Today news alerts
Get a daily Husker news roundup, recruiting updates and breaking news in your inbox.
Photos: Nebraska football's 2019 walk-on class
Check out photos of each member of Nebraska football's 2019 walk-on class.