Minnesota Gophers
2019 record: 5-0 (2-0 Big Ten)
Offensive yards per play: 6.0 (54th nationally)
Defensive yards per play: 5.0 (41st)
Turnover margin: plus-1(T-52nd nationally)
Penalty yards per game: 42.4 yards per game (tied 11th)
Coach
P.J. Fleck (17-13 at Minnesota)
One of the more divisive coaches in the Big Ten, primarily because of his fervid personality. Fleck is all about slogans, all about vibes and gives off the energy of a high school senior involved in 17 extra-curricular activities. Fleck burst onto the scene in 2016, when he took Western Michigan to the Cotton Bowl. A former wide receivers coach at Northern Illinois, Rutgers and with the Tampa Bay Buccaneers, Fleck took over Western Michigan in 2013 and went 1-11 his first year. He flipped that to two 8-5 seasons and that 13-1 year. Minnesota hired Fleck to replace Tracy Claeys in 2017. He's finished sixth and fifth in the Big Ten West in his first two years, but has the Gophers at 5-0 in Year 3.
Offense
Coordinator: Kirk Ciarrocca
The offense is making due with backup Tanner Morgan starting. He's completing 70.3% of his passes thanks to three big wide receivers — 6-foot-2 or taller — and has the option to hand off to Rodney Smith, who has 536 rushing yards this season. Fleck and his offense are a new-wave RPO, with Morgan making reads to decide on giving it to Smith or trying out one of his receivers. It's worked so far, with Minnesota averaging more than 35 points in its past four games. That was, however, against Fresno State, Georgia Southern, Purdue and Illinois.
Defense
Coordinator: Joseph Rossi
Rossi was added to the staff in 2017 as a quality control analyst but was promoted to defensive coordinator at the end of 2018. The Gophers are a 3-4 defense with a beefy defensive front. Safety Antoine Winfield leads the team in tackles (27). When a safety is the leading tackler, that's usually not a great sign. The Gophers are 11th in the conference in points allowed per game (27.2). South Dakota State put up 21 on the Gophers. Georgia Southern scored 32.
Players to watch
Smith: A small, shifty back who — like Wan'Dale Robinson — can make one cut and be gone. He averages more than 100 yards rushing per game and 5.4 per touch. Smith has scored three times this year, and lost 10 total yards in 100 attempts. He moves well in the backfield and can escape the grasp of a lineman.
Rashod Bateman, wide receiver: Bateman has 23 catches for 537 yards, a 23.3 average. His longest play is 59 yards, but two other receivers have catches of 70 or more, and it's only a matter of time before Bateman joins them. He's 6-foot-2 and 210 pounds, and he and Lamar Jackson should have a heck of a time against each other.
Sam Renner, defensive line: Renner is a load at 6-4, 275. He leads the Gophers with 21⁄2 tackles for loss and two sacks. He has 11⁄2 tackles for loss in the past two games against Purdue and Illinois. In a cold, gross game, Nebraska will need to establish some sort of run game. Renner takes up some space on that line and is worth keeping an eye on.
Sign up for The World-Herald's afternoon updates
Receive a summary of the day's popular and trending stories from Omaha.com.
They said it
"We have ice buckets for our wide receivers, dipping their hands in there between every series, every time they go out there. We have frozen footballs, wet footballs. We have all types of other things that we'll talk about after we get done playing. Some other psychological things that we're doing. We found out how cold our indoor can actually get down to, which is good. We ruled out the snow machine. We didn't have that. The big giant fans, we didn't have those either." — PJ Fleck on preparing for the potential wind and snow.
"Supreme confidence. As much confidence in Noah as anybody. I think that he can run this offense well and I'm excited about watching him go out there and compete. He's the ultimate competitor. He's one of my favorite guys on the team. I'm really excited about what he's going to do on Saturday. Looking forward to it." — Offensive line coach Greg Austin on Noah Vedral, who is potentially starting for Nebraska at quarterback in place of Adrian Martinez
"Defensively, they're a lot more sound than what we saw last year and more athletic. They've definitely improved. You can tell it's year three of his tenure up there. They're starting to look like the team he wants them to look like. It's going to be a good challenge for us and a great opportunity." — Scott Frost on the Gophers
Three stats
17-7: Combined record of Minnesota and Nebraska since the last time these two kicked off. At the time, Nebraska was 0-6 and Minnesota 3-4. Since, Nebraska has gone 8-4, and Minnesota has lost three games and won nine.
5: Number of wins Nebraska had against Minnesota from 1900 to 1954. The two played 35 times. But since 1954, Minnesota is 4-20 against Nebraska.
2006: The year both Fleck and Frost decided to pursue coaching. Fleck was a graduate assistant at Ohio State under Jim Tressel. Frost was at Kansas State with Ron Prince.
Schedule
Aug. 29 vs. South Dakota State, W 28-21
Sept. 7 at Fresno State, W 38-35, 2OT
Sept. 14 vs. Georgia Southern, W 35-32
Sept. 28 at Purdue, W 38-31
Oct. 5 vs. Illinois, W 40-17
Nov. 9 vs No. 10 Penn State
Nov. 30 vs No. 8 Wisconsin
27 times Nebraska football won — or lost — on a last-minute score since 2000
2000: No. 1 Nebraska 27, No. 23 Notre Dame 24, OT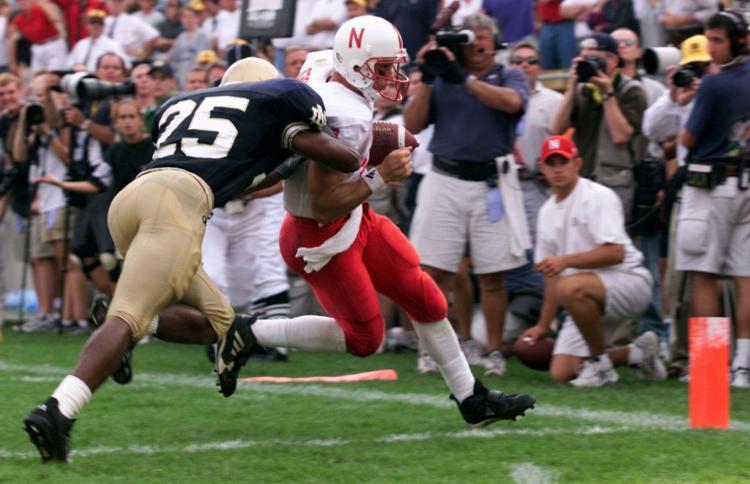 2000: No. 10 Nebraska 34, Colorado 32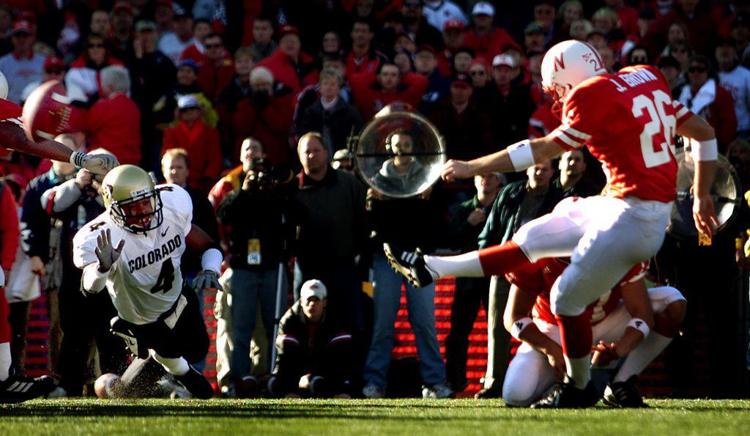 2005: Nebraska 27, No. 23 Iowa State 20, OT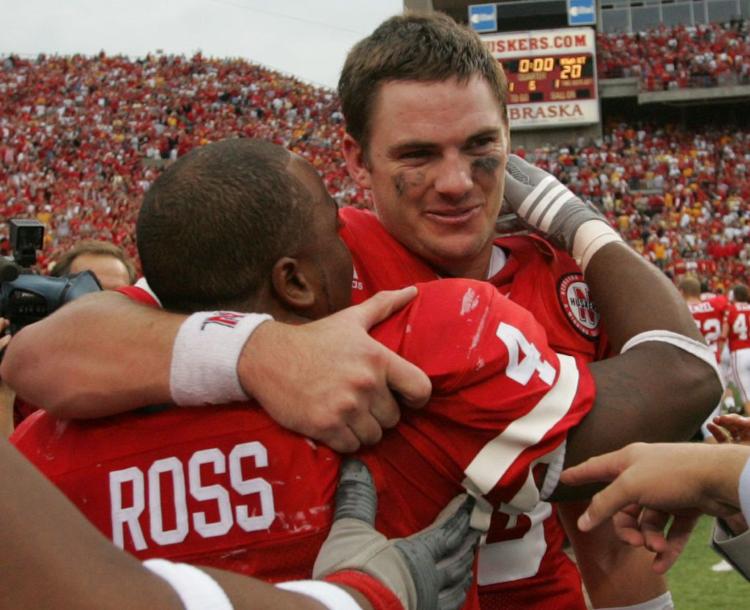 2005: No. 15 Texas Tech 35, Nebraska 31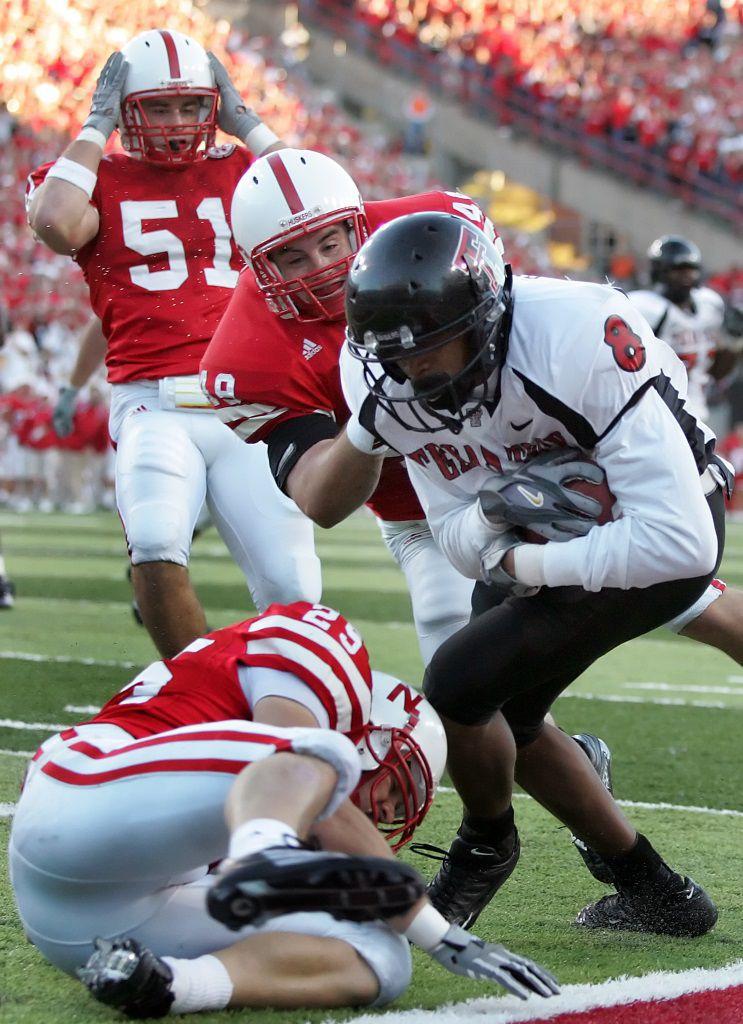 2006: No. 21 Nebraska 39, Kansas 32, OT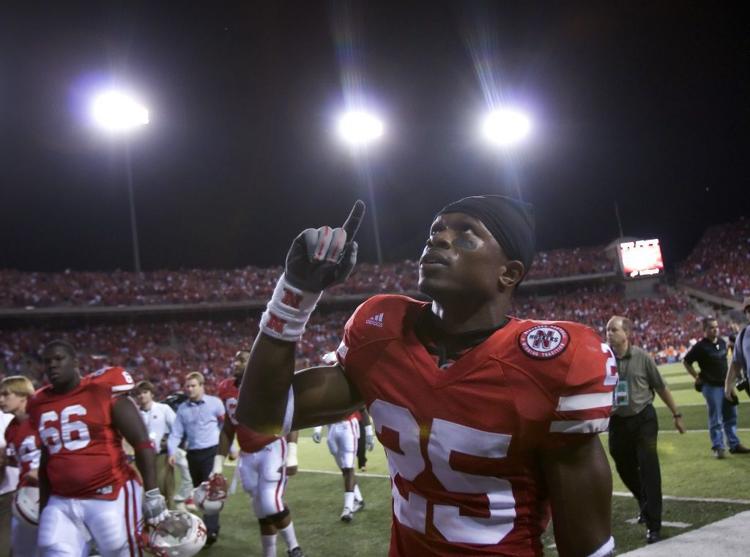 2006: Nebraska 28, No. 24 Texas A&M 27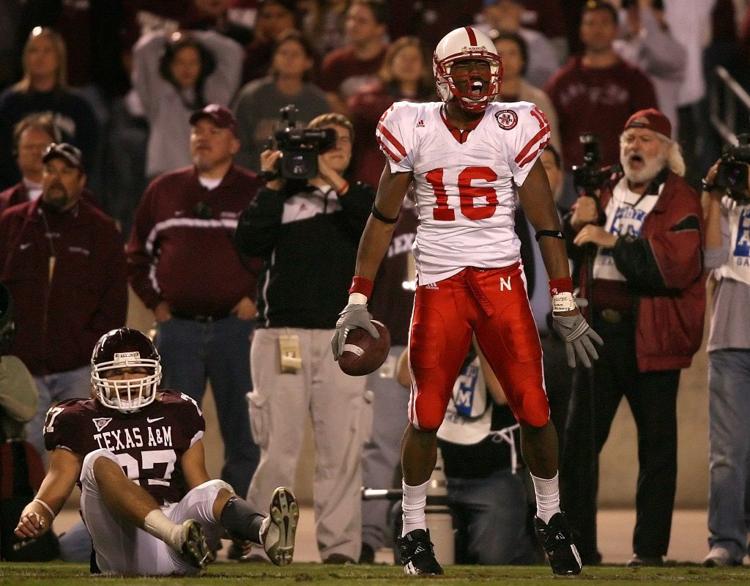 2008: No. 7 Texas Tech 37, Nebraska 31, OT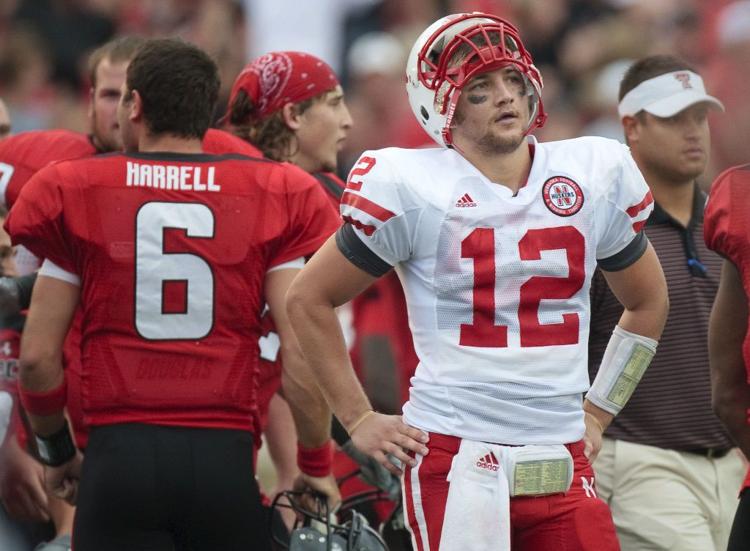 2009: No. 13 Virginia Tech 16, No. 19 Nebraska 15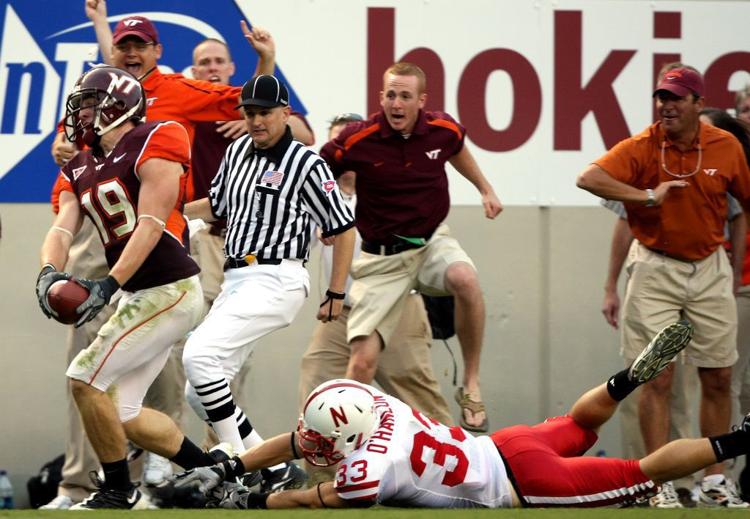 2009: No. 3 Texas 13, No. 22 Nebraska 12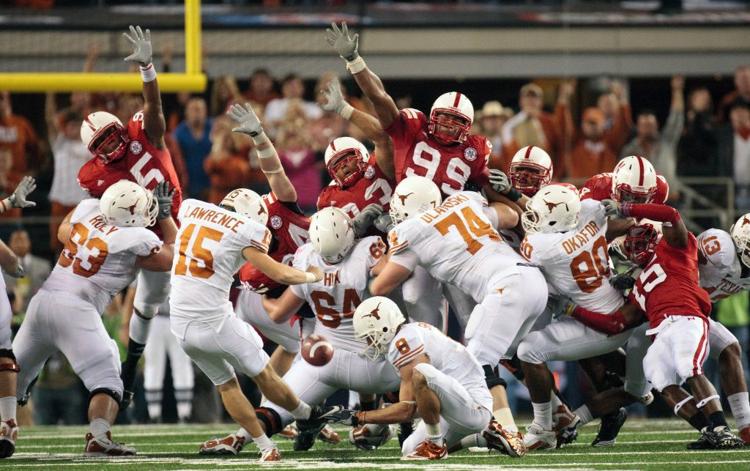 2010: No. 9 Nebraska 31, Iowa State 30 (OT)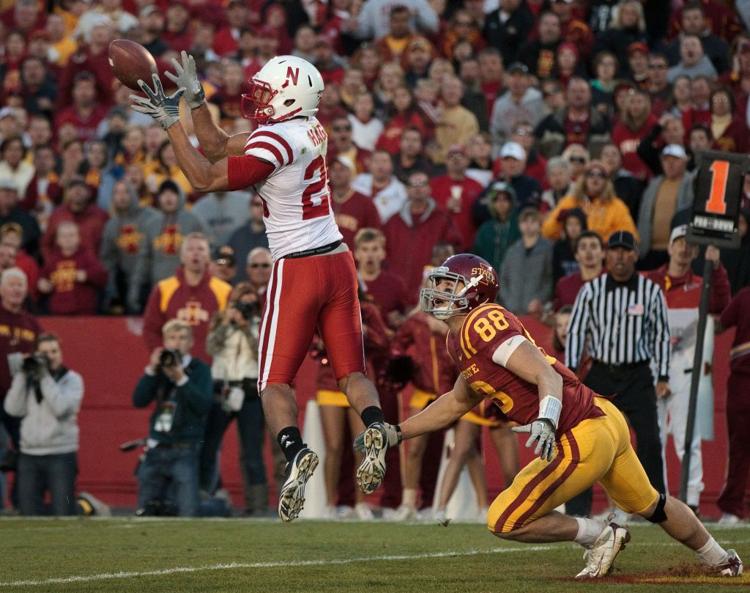 2012: No. 21 Nebraska 28, Michigan State 24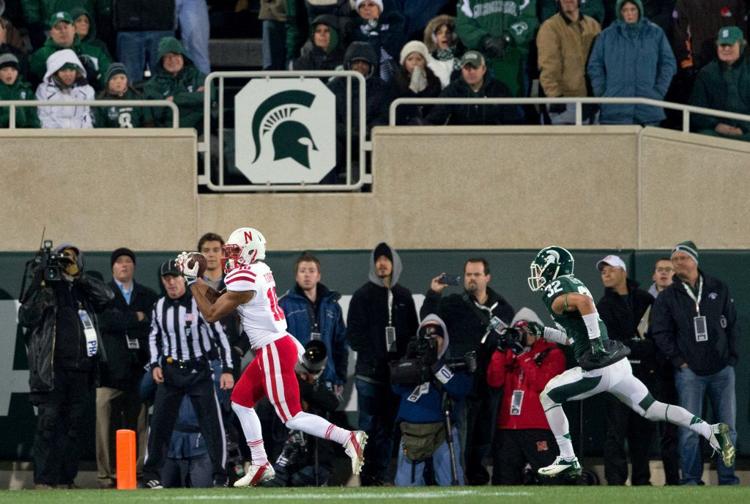 2013: Nebraska 27, Northwestern 24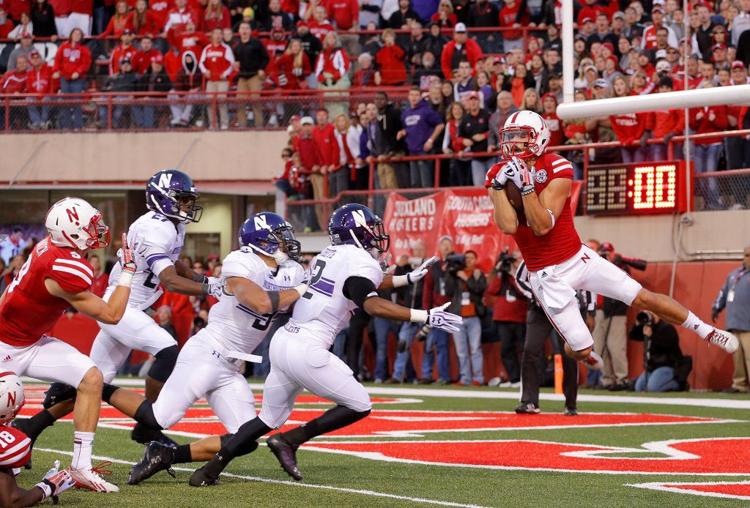 2013: Nebraska 23, Penn State 20, OT
2014: No. 19 Nebraska 31, McNeese State 24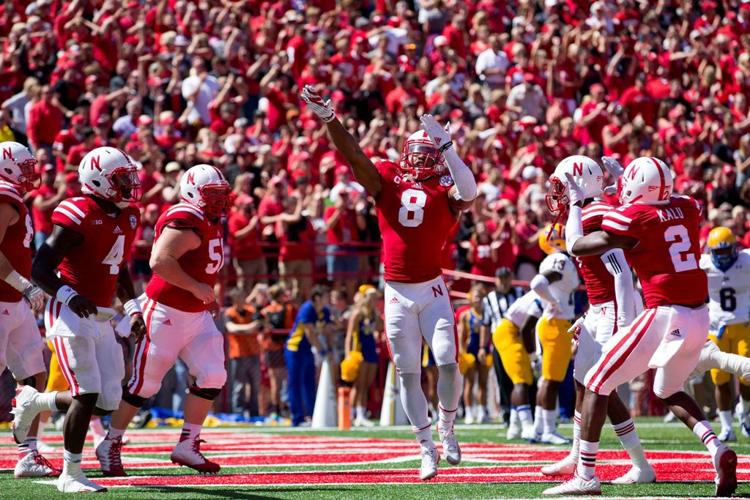 2014: Nebraska 37, Iowa 34, OT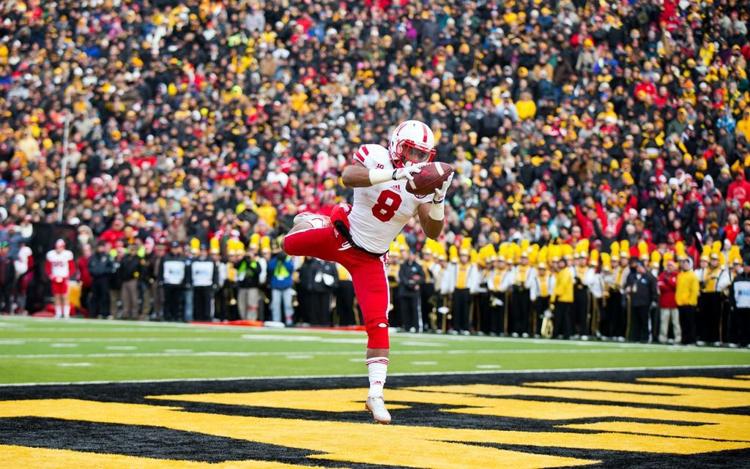 2015: BYU 33, Nebraska 28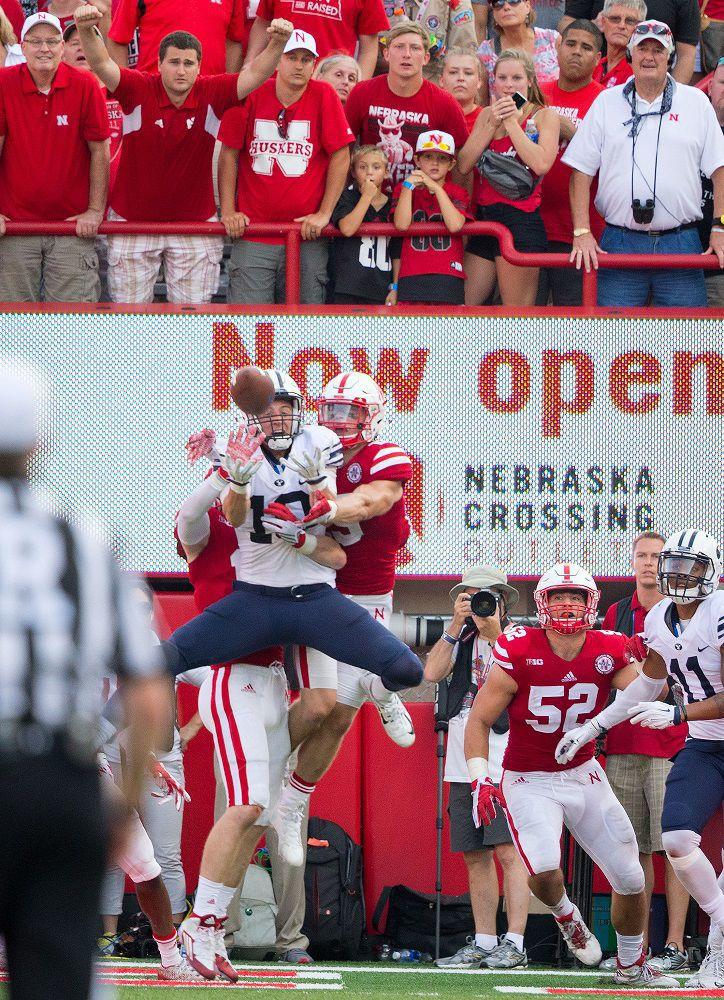 2015: Illinois 14, Nebraska 13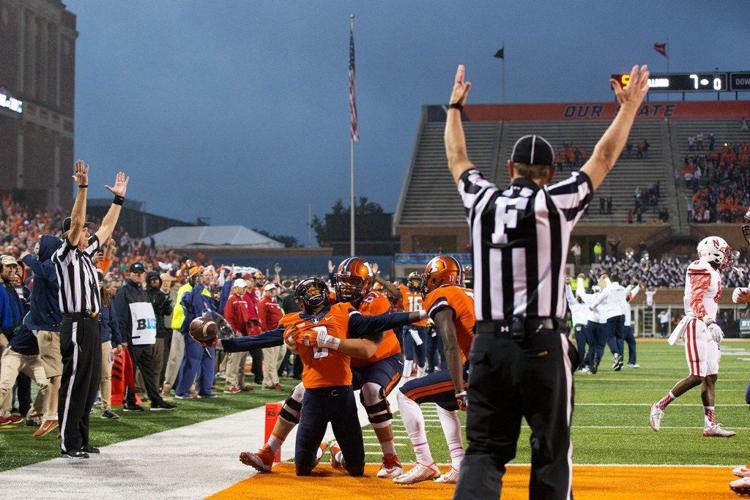 2015: Miami 36, Nebraska 33, OT
2015: Wisconsin 23, Nebraska 21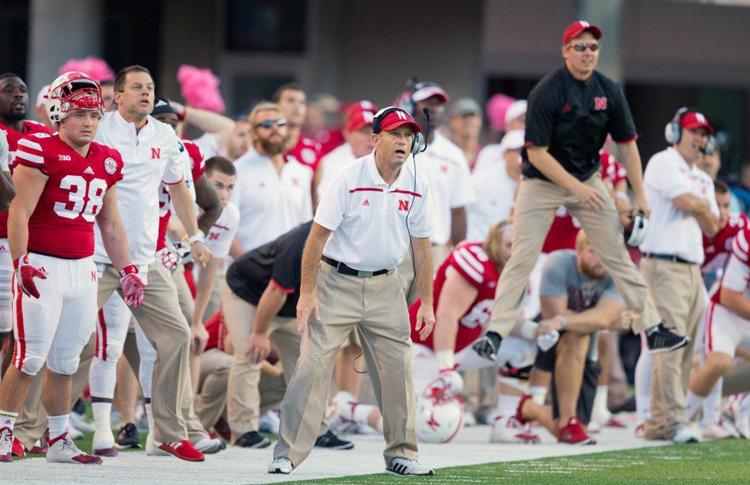 2015: Nebraska 39, No. 6 Michigan State 38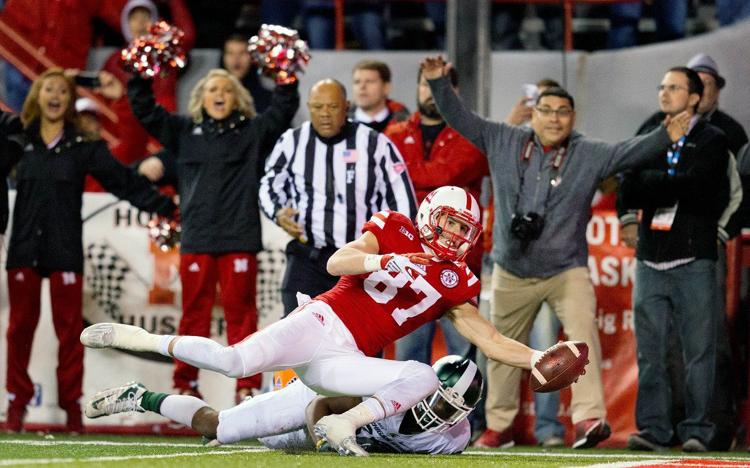 2016: No. 11 Wisconsin 23, No. 7 Nebraska 17, OT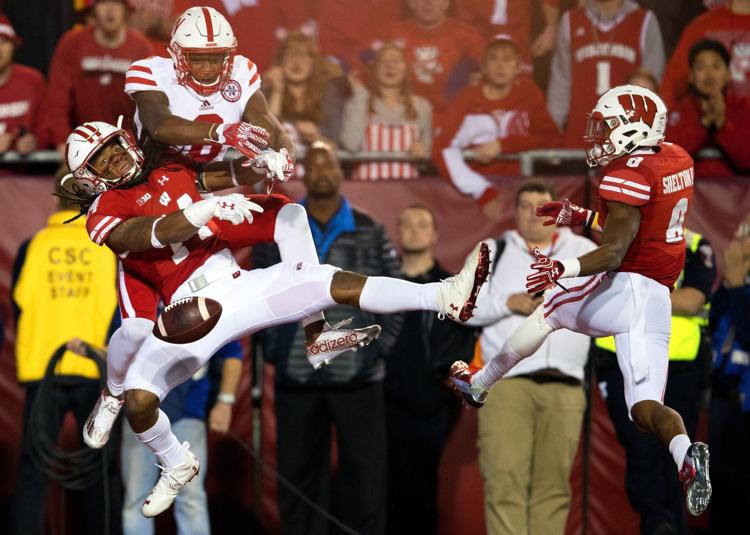 2017: Nebraska 25, Purdue 24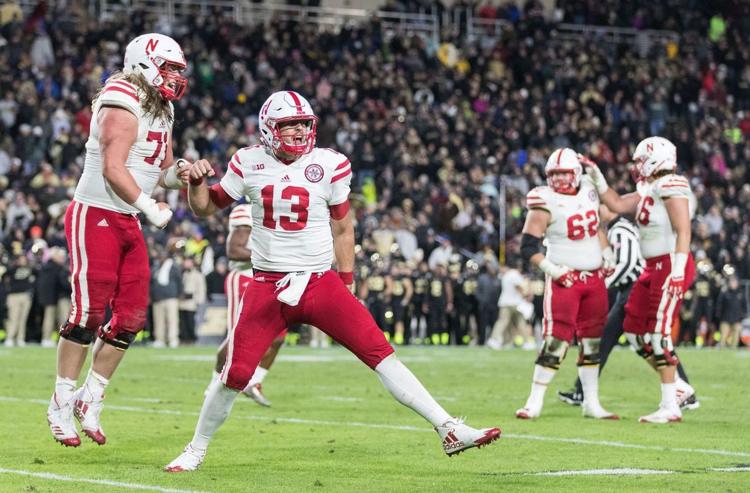 2017: Northwestern 31, Nebraska 24, OT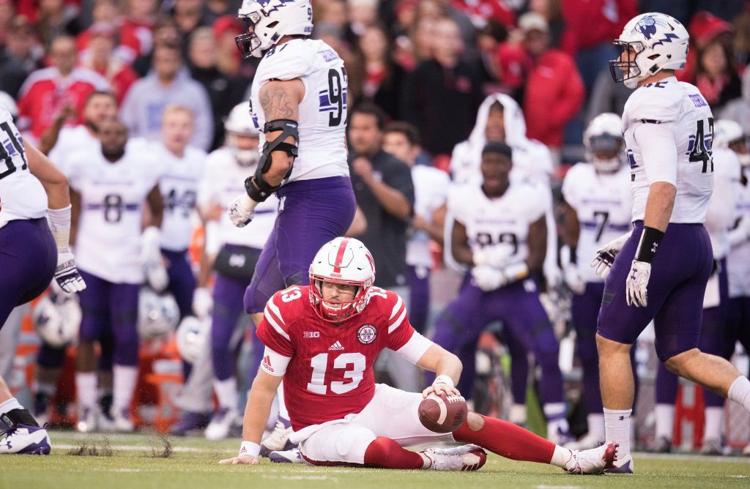 2018: Northwestern 34, Nebraska 31, OT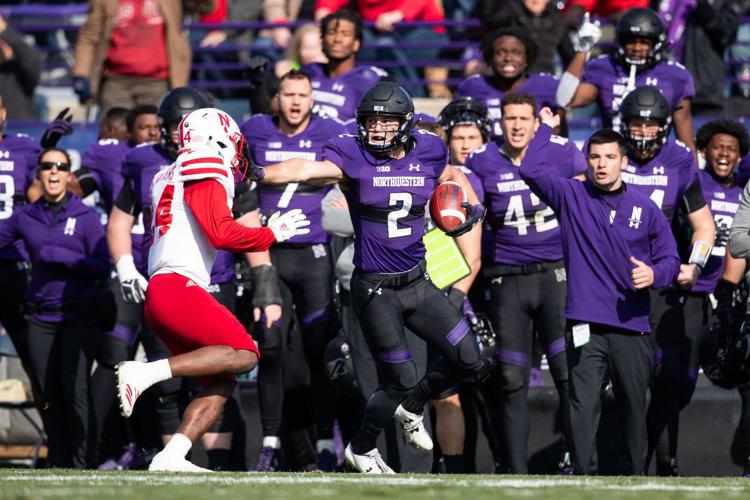 2018: Iowa 31, Nebraska 28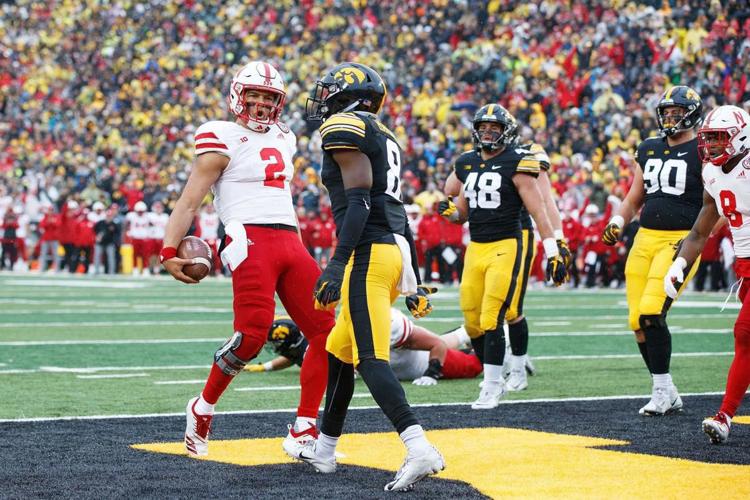 2019: Colorado 34, No. 25 Nebraska 31, OT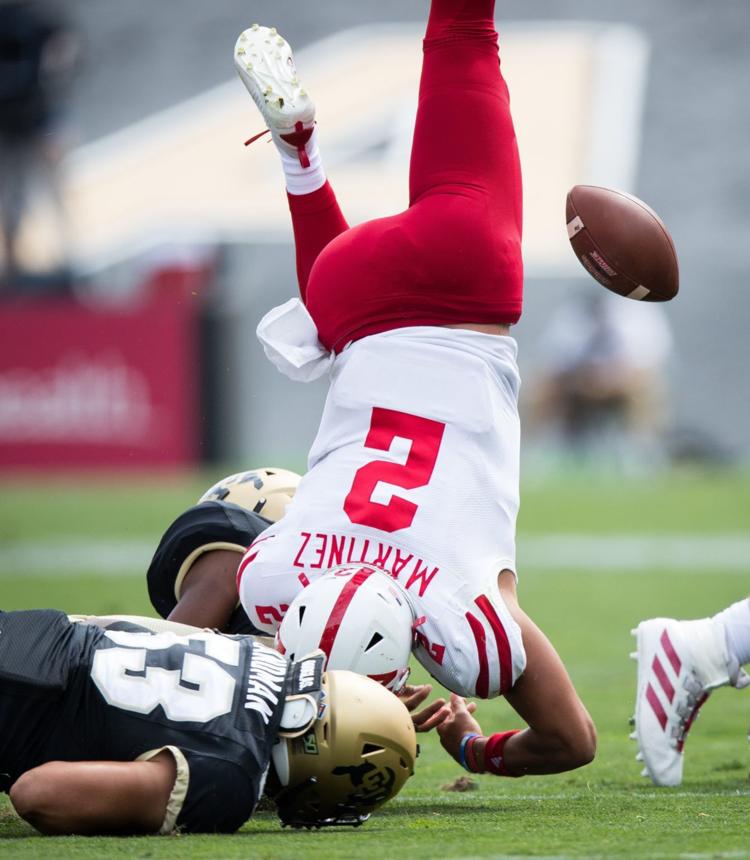 2019: Nebraska 13, Northwestern 10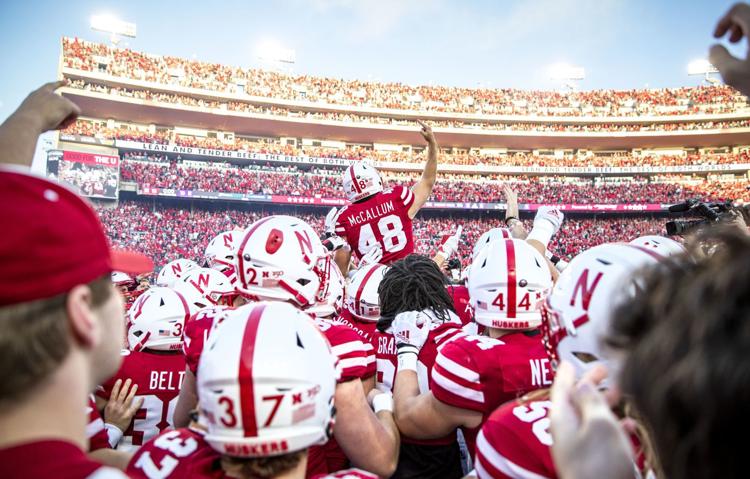 2019: Iowa 27, Nebraska 24