LINCOLN — Ryan Held never stops the evaluation.
A depth chart for the Nebraska running backs coach can look one way before the season. But by October it may be completely different based on what his players show in games, when backs don't have a good idea of what the defense might do.
The rise of former Husker Devine Ozigbo, who didn't start until the fourth game last season, is proof of Held's method.
But the second-year position coach does have a list of guys he trusts most to play, and it seems to run five deep: Maurice Washington, Dedrick Mills, Wyatt Mazour, Rahmir Johnson and, in a part-time role, Wan'Dale Robinson.
Robinson also plays receiver and splits time between the two positions. Washington's status remains questionable for at least Nebraska's season opener against South Alabama because he's still charged with a felony in California. Mills is a junior college transfer, Johnson is a true freshman, and Mazour has logged most of his snaps on special teams.
"I've got to get as many guys ready, and then, when they're put out there, I've got to see when the lights are on," Held said. "I can't have deer-in-the-headlight guys. They've got to be able to go out there and function at the level that we need at the running back position as we get back to what it needs to be, which is a historic position."
The 5-foot-11, 220-pound Mills is the hammer. He's most likely to fill Ozigbo's role, even if he lacks a little of Ozigbo's breakaway speed. Held said the Big Ten requires Nebraska to have "big, strong running backs," even if NU accents the big guys with smaller, more versatile players like Robinson and Johnson.
"He gets after it," Held said of Mills. "I really like where he's at."
Mazour, Held said, knows the offense, works hard and tries to be a good teammate. He's been healthy in training camp after being "dinged up" in spring.
"He's steady Eddie," Held said. "You feel comfortable putting him in any situation, and guys really like him."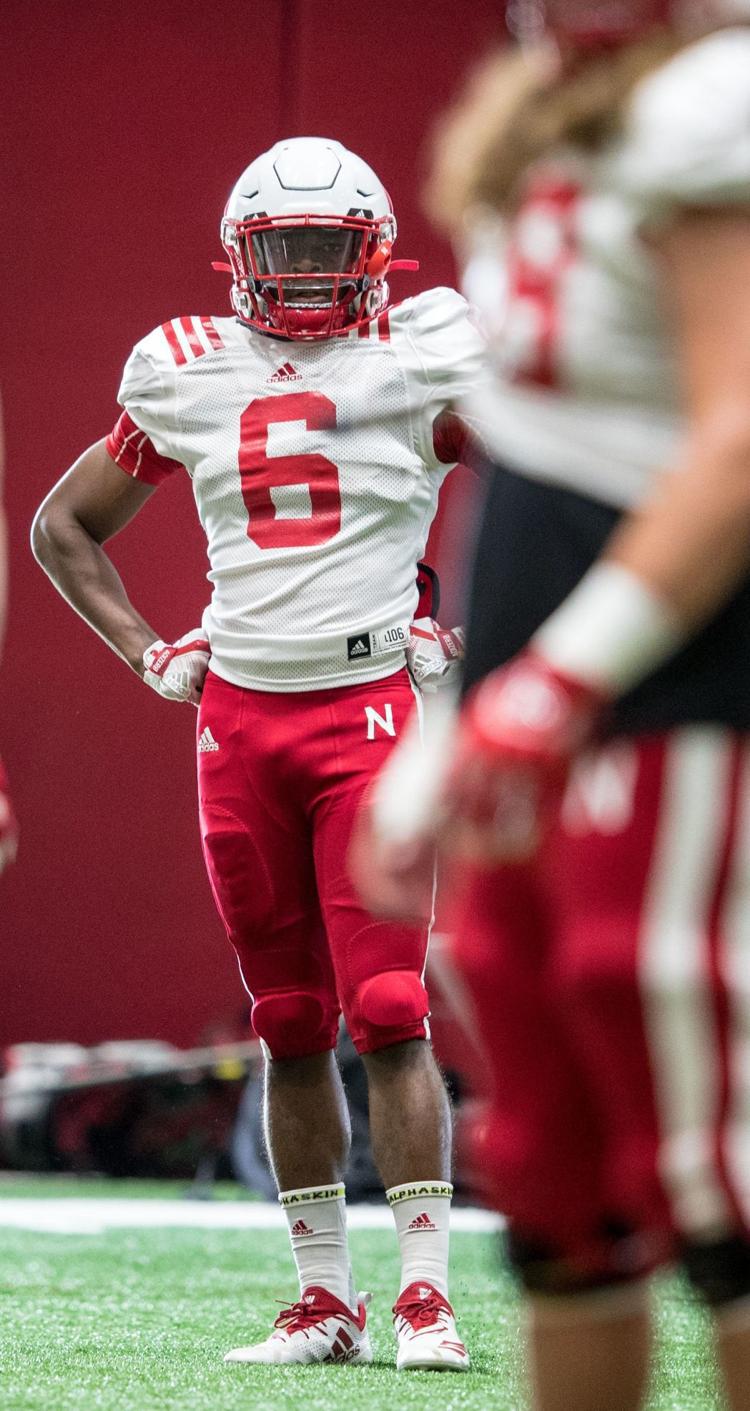 Johnson, one of the fastest sprinters at the New Jersey prep level, overcame his first-week "hit or miss" hesitancy in training camp to "let it loose" in recent weeks.
"I've told him he's in sixth gear all the time; he's not allowed to be in first gear," Held said. "It's 'fast!' and then I'll slow you down. That's helped him to be better out there on a day-to-day basis."
Another true freshman, Ronald Thompkins, is in pads but not having physical contact. Held said Thompkins will be given "every opportunity" to play this season, contradicting a tweet from BTN host Dave Revsine who said Thompkins would be sitting out 2019 as he continues to recover from a second ACL tear.
"It's not, 'Oh, he's going to redshirt,'" Held said. "I'm going to see what he can do and build him up. ... It's Statue of Liberty with us. May the best man win."
Redshirt freshman Brody Belt, Held said, has done some "nice things" as well.
Photos: Nebraska football practice Wednesday Aug 14