LINCOLN — Nebraska defensive end Casey Rogers had only seen the photos that leaked all over message boards and social media in the past week. When NU unveiled its black alternate uniforms for the 2019 season, Rogers was sweating and toiling with his teammates in practice.
But Rogers is a defensive guy. And anything that honors the defensive side of the ball is OK by him.
"Anything Blackshirt is cool to me," Rogers said.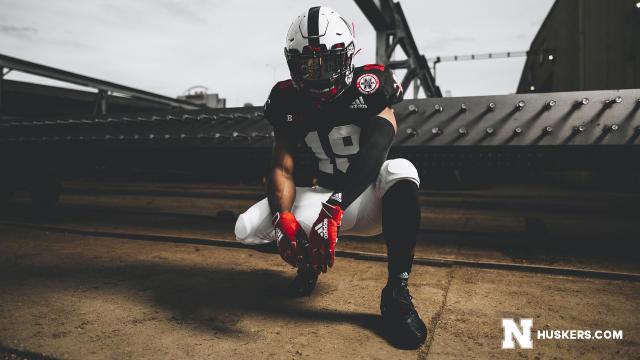 Defensive coordinator Erik Chinander praised NU coach Scott Frost for embracing the tradition, which mirrors the habit of Nebraska's top defenders wearing black jerseys in practice.
"I don't know when we're wearing them or if we're wearing them or what's going to happen, but I think it's pretty cool."
The Huskers have annually worn an Adidas alternate uniform since 2012. The looks have been at times cartoonish — that all-red superhero outfit in 2012, the all-red look in 2014 with impossible-to-read jersey numbers — and classy, like the 2017 and 2018 throwback looks and the 2016 all-white road uniforms.
The 2019 version — with the signature Blackshirt skull and crossbones on the shoulder sleeves — is more of a classic look than a cartoon outfit. The helmet resembles NU's usual design, swapping out red colors for black.
The Huskers introduced the uniform as a Blackshirts look with a video on Twitter.
It's not immediately clear for which game, or games, Nebraska will wear the uniforms this season, as NU did not announce it, and Frost doesn't talk to the media until Friday.
How would you grade the Huskers' new alternate uniforms?
The Huskers officially unveiled a new alternate uniform Monday. What do you think?