LINCOLN — If it's Christmas weather — 32 degrees — for Nebraska's game Saturday night at Minnesota, well, Scott Frost can't think of anything much better.
"That's beautiful," the coach said. "That's football weather."
But if it's raining and windy at TCF Bank Stadium, the weather could become one of the biggest factors.
So Nebraska will practice outside Friday — when wind chills could be lower than 30 degrees — in preparation for the game.
"We've got to adjust and adapt to however the game's going," Frost said. "We're not too concerned about it."
Nebraska turned two bad weather games into wins last year, as frigid temperatures for a 54-35 win over Illinois and a 9-6 win over Michigan State seemed to bother the Huskers less than the opponent. In the MSU game, wind and snow were factors, as well.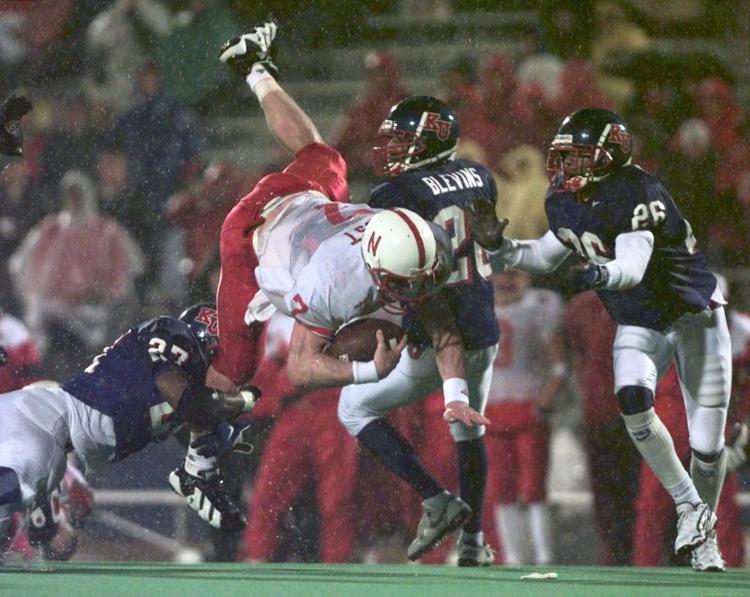 "It was wet and, with that wind blowing on you, it made it chilly," Frost said in 1997 after Nebraska's 35-0 victory. "I think both teams might have tried to throw more, but the conditions were so bad. The balls were wet and when your hands get wet, it gets tough to hang on to the ball."
Husker History: Nebraska football's 25 most common opponents
Who are the Huskers' biggest gridiron rivals? Check out a photo collection featuring Nebraska's 25 most-faced opponents, and be sure to follow Husker History on Twitter for more tidbits about NU's storied football history.