To borrow a term Scott Frost likes to use, this is not square one.
Consider how different the coming spring will be from 2018. The staff's first few months at Nebraska included learning names, teaching warm-up sequences and moving halfway across the country. They were evaluating players for the first time and identifying leaders.
The work of setting new standards for culture, technique and strength and conditioning was just underway.
Sign up for Big Red Today news alerts
Get a daily Husker news roundup, recruiting updates and breaking news in your inbox.
The Huskers are further along in all those things now. And with the foundation set, the next level of development can begin. Building on the gains of last season and discovering how this group fits together will be top priorities ahead of the sold-out spring game April 13.
Practice No. 1 is set for March 4. Here's a look at five position battles to follow — spoiler alert: quarterback isn't one — as Frost's second team at Nebraska begins to form.
Outside Linebacker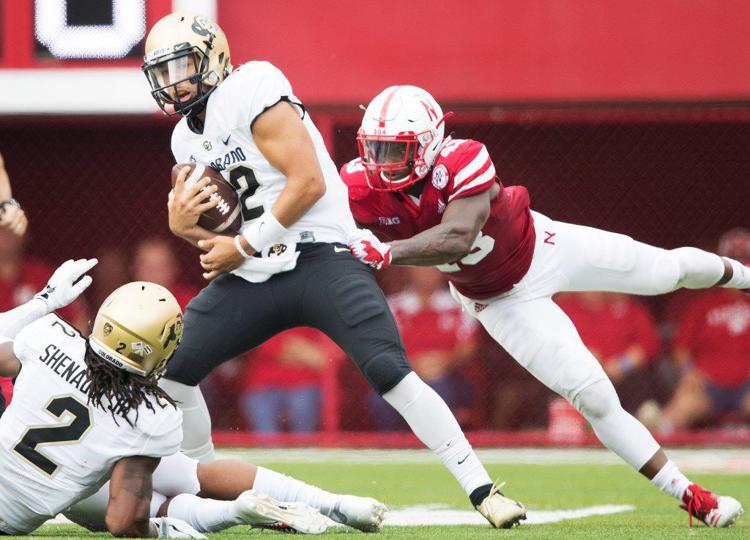 Multiple touted pass rushers eluded Nebraska in the 2019 recruiting cycle. So who can develop into one?
The Huskers ranked 101st nationally last year in tackles for loss (63) and lose nearly half that total via graduation, including Luke Gifford's team-leading 13. The top returning producer at outside linebacker is senior Tyrin Ferguson, who made 36 tackles (six for loss) in eight games played. 
The Huskers have several other options, but it will depend on who ends up playing the position. Junior JoJo Domann, for example, thrived at outside linebacker — most notably his strip-sack against Ohio State — but could return to safety. Junior Collin Miller moved between inside and outside 'backer and made 17 tackles as a reserve who appeared in every contest.
Another to watch is sophomore Caleb Tannor, the Georgia native who had offers from Florida State, LSU and Tennessee, among others, out of high school. He played all 12 games last year listed at 6-foot-2, 210 pounds, and we'll see how he looks after an offseason of strength and conditioning.
Senior Alex Davis started four times but rarely made an impact in 2018. Ole Miss transfer Breon Dixon redshirted after appearing in four games. Quayshon Alexander sat out the entire season with an injury. True freshman Garrett Nelson will get his first crack at impressing coaches as an early enrollee.
Safety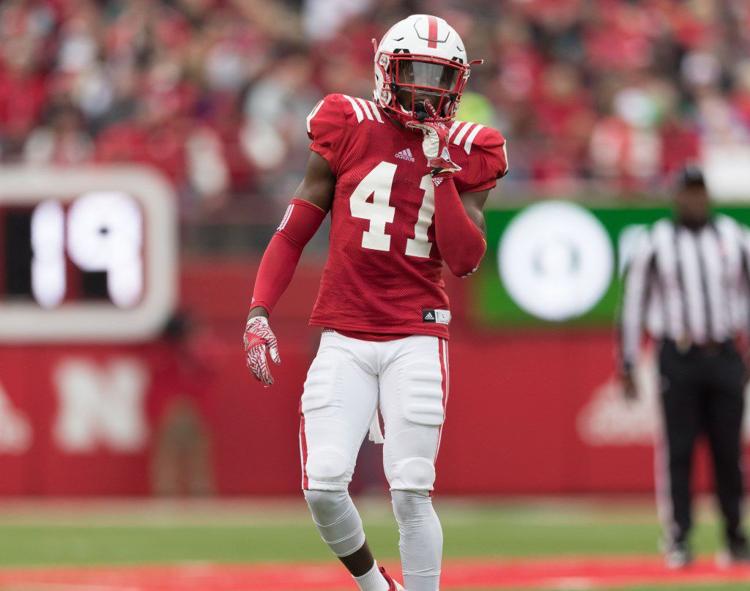 No group is rebooting more than this one. Gone are Tre Neal, Aaron Williams and Antonio Reed with their 25 combined starts last year.
The most proven piece back is Deontai Williams, a junior college transfer who excelled as a backup with 23 tackles, two interceptions and two forced fumbles. Williams has a chance to earn a full-time starting role as a junior.
Other players have taken various paths to this audition. Juniors Marquel Dismuke (10 tackles in eight games last year) and Tony Butler were regulars on special teams and eye larger roles. CJ Smith and Cam Jones were true freshmen whose seasons were extinguished by injuries. And will Domann — a potential leader wherever he plays — return to the secondary or stay at outside linebacker?
With highly regarded freshmen Myles Farmer, Quinton Newsome and Noa Pola-Gates set to arrive in the summer, the veterans won't have a better chance than now to prove their worthiness.
Center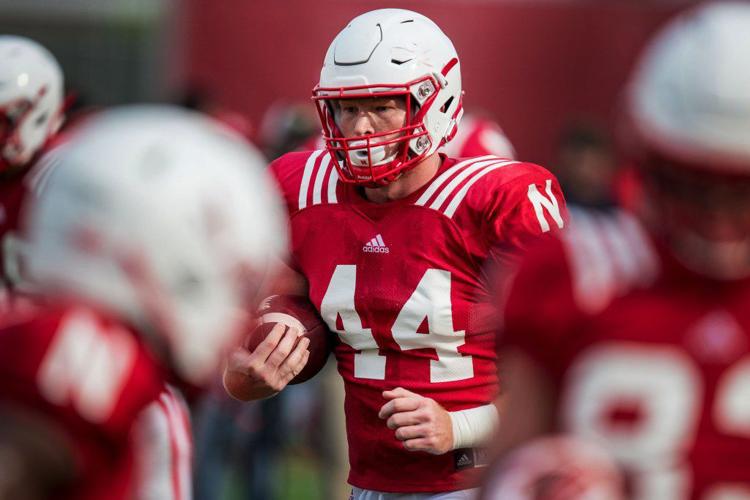 The job of snapping to quarterback Adrian Martinez is wide open. Last year's top two at the position — Tanner Farmer and Cole Conrad — are gone.
The most intriguing name this spring is converted tight end Cam Jurgens. Frost compared the 6-foot-3, 270-pound redshirt freshman to Husker legend Dave Rimington last fall.
Sophomore walk-on Hunter Miller was listed as the backup center at times in 2018. Redshirt freshman Will Farniok also took snaps there last spring . Sophomore walk-on Trent Hixson is another contender whose progress coaches noted in 2018.
Iowa Western transfer Joshua Wegener will join the mix as a walk-on this summer. The 6-foot-2, 280-pounder was rated the No. 1 junior college center by JCGridiron.com.
"Biggest job for the center is to snap the ball, but secondly is to instill confidence in the guys to the right and left of them," offensive line coach Greg Austin said last spring. "So how confident they are in their calls gives the guys confidence, gives the guards and tackles confidence."
Receiver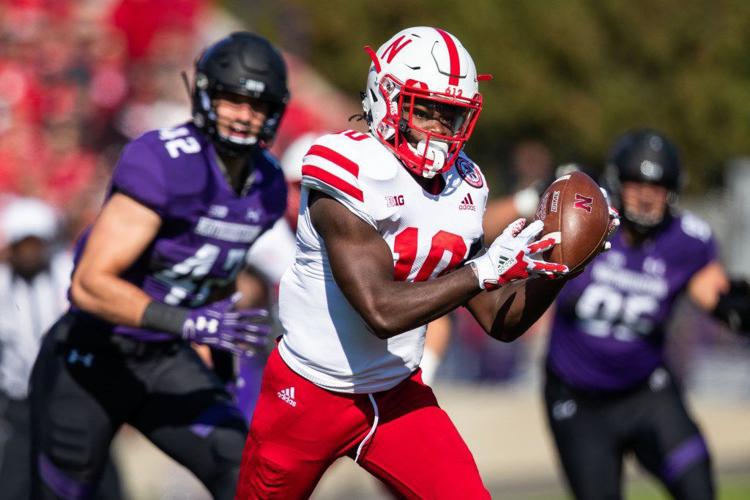 Nebraska never found a reliable No. 3 pass catcher last season behind Stanley Morgan and JD Spielman. Now depth is even more important after the graduation of Morgan, who became the school's first player to reach 1,000 receiving yards in a season.
Spielman (66 catches for 818 yards and team-best eight touchdowns) is the only proven receiver, though other Huskers who saw action will have their chance to show improvement. That includes Mike Williams (12 catches, 122 yards), walk-on Kade Warner (17, 95) and Jaron Woodyard (1, 10). Sophomore Jaevon McQuitty and redshirt freshman Andre Hunt both played but didn't log a reception.
True freshman and early enrollee Jamie Nance enters the fray as well. The burner from Oklahoma could provide an over-the-top quality the position lacked in Frost's first season.
The Duck-R spot — which features players who can line up as running backs or receivers — will be especially intriguing. Sophomore Maurice Washington filled that role last year and was fourth on the team in receiving yards (221) and third in catches (24), but his status is in doubt in the wake of his legal situation. Redshirt freshman Miles Jones — mentioned frequently by the coaches last season — is likely to return from shoulder surgery at some point in the spring .
But the most anticipated debut will be Wandale Robinson, an early enrollee and the top-rated recruit in Nebraska's 2019 class. The heralded athlete will be another hybrid with explosive moves that should earn him immediate playing time.
Running back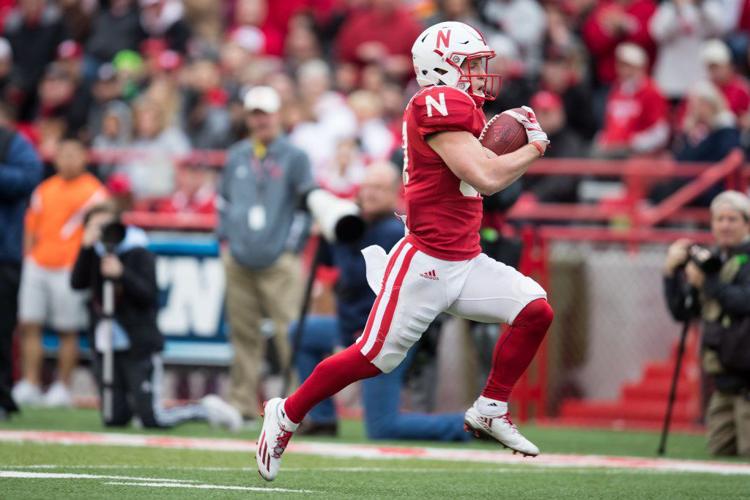 Running the football was a major area of improvement for the Huskers. They went from averaging 3.51 yards per carry (112th nationally) to 5.41 (16th).
But the personnel — other than Adrian Martinez, who ran 140 times for 629 yards — will look different this spring.
Nebraska lost a veteran in Devine Ozigbo, the school's first 1,000-yard back in four years, and it's unclear whether Washington (77 carries for 455 yards) will be on the field.
That leaves senior and former walk-on Wyatt Mazour (11 for 76, one touchdown) as the most certain returning rusher. Jones (1 carry for 5 yards) eventually saw the field last year before a season-ending injury. The only other experienced back is sophomore Jaylin Bradley, who toted 24 times for 93 yards as a freshman in 2017 before redshirting last year.
Robinson will be a factor right away after rushing for 1,973 yards (9.6 per carry) in his final high school season.
But the position likely won't be decided until the fall when more reinforcements arrive. That includes speedy true freshmen Rahmir Johnson and Ronald Thompkins, as well as junior college transfer Dedrick Mills, who ran for 1,358 yards and 19 scores at Garden City (Kan.) Community College last year.
Photos: Husker fans through the years
Through thick and thin, Husker fans have been there for all of the wins, losses and coaches.