Spring football gives young players the chance to make a significant leap in performance or prominence on the roster.
Maybe it's an extra year in the playbook. Maybe their position group lost seasoned starters and needs guys to step forward.
With one of the youngest rosters in the Big Ten, Nebraska will ask several players to make the big leap. We've narrowed it down to seven who can — and may need to — make a splash, compiled by Sam McKewon.
Sign up for Big Red Today news alerts
Get a daily Husker news roundup, recruiting updates and breaking news in your inbox.
Defensive tackle Damion Daniels His impact might be blunted by the presence of his older brother, Darrion, on the roster for one year. But the brothers together should make a very good duo. Damion occasionally made "whoa" plays when he was on the field in 2018 as a redshirt freshman, flashing the explosiveness that comes out of his 6-foot-2, 340-pound frame. Daniels has genuine big-time potential. Now, in his second spring, it's time for him to deliver.
Running back Miles Jones The redshirt freshman battled through injuries last season and didn't make much of a dent. Now Jones has a three-month head start on incoming recruits Rahmir Johnson and Ronald Thompkins, and he may get more time if Maurice Washington — facing a felony charge in California — isn't available. Jones, experiencing his first spring, should have a good handle on the offense by now.
Center Cameron Jurgens Is it too much to expect a seamless move in one offseason from tight end to a complex position like center? Probably. But Jurgens — a redshirt freshman from Beatrice — has athletic gifts and brute strength, so it's worth watching to see if he can do it. Nebraska hasn't had a really good center since Justin Jackson, and the last great one — Dominic Raiola — played many years ago. It'd be nice to see Nebraska get great there again.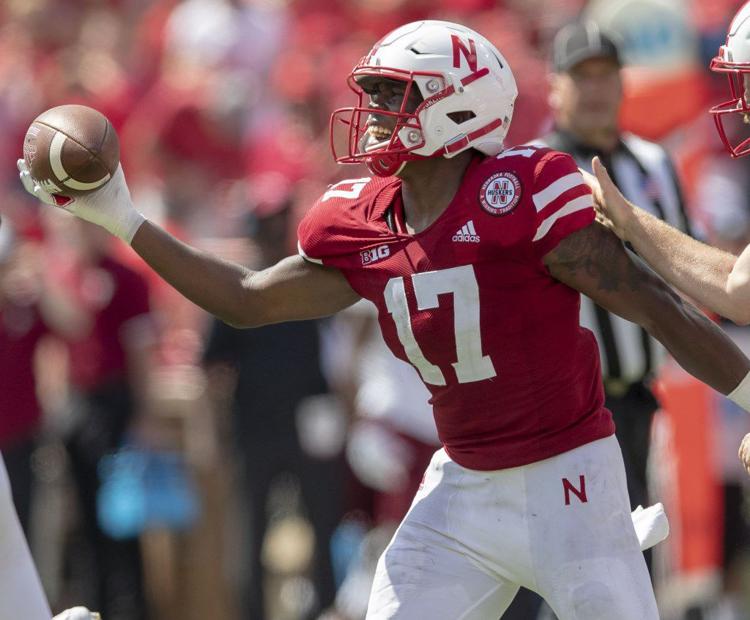 Cornerback Cam Taylor Defensive backs coach Travis Fisher expects big things from Taylor. He showed impressive athleticism and a willingness to hit last season on special teams and as a backup defensive back. Can he put it all together? If so, he may become NU's No. 3 corner, either at nickel or as a boundary corner, which would allow Dicaprio Bootle to move inside. Taylor is an energy guy who loves the game and tells teammates about it. A future leader.
Outside linebacker Caleb Tannor It would help the Huskers so much if Tannor locked down a starting job in spring, making it a no-brainer with his ability to get to the quarterback. The 6-foot-2, 210-pound sophomore was recruited out of Atlanta to be that versatile, dangerous playmaker who forces opponents to change their game plans. He was given opportunities as a true freshman, and he'll have a chance at extended coaching in his first spring.
Defensive end Chris Walker Few guys will work harder than the Lincoln East product, and his 6-foot-6, 290-pound frame is prototypical for a 3-4 defensive end. Walker has more seasoning than redshirt freshmen Tate Wildeman and Casey Rogers, who are both coming off injuries. Walker could break into the two-deep this spring, which would set him up as a potential starter in 2020.
Safety Deontai Williams He played less than half the snaps last season, but things happened when Williams was on the field. He had two interceptions and two forced fumbles. The athletic gifts — his speed and timing — were on display. So was his toughness. Fisher, his position coach, purposely pushed Williams to score higher on pregame tests if he wanted more playing time. Now, Williams may be the top safety in the room. He has All-Big Ten potential.
Photos: Top shots from 2018 Husker football season
Check out some of our favorite photos from the 2018 Nebraska football season.