On a Friday night, late in the summer of 1990, Chris Rodgers found himself in a most unusual place.
Actually, he was in Jordan's closet.
This column was intended to be about a photo, a keepsake that Rodgers has of an incredible week when he was a summer basketball camp counselor in Chicago and Jordan frequented the camp and then one night had all the counselors over to his house.
It's a great story, but it can wait just a bit because I have to get to the best story.
Rodgers was a junior on Creighton's basketball team. And a big Jordan fan. So what do you think he's going to do when he sees Jordan's closet?
He's going to look for shoes, of course.
What Rodgers saw was bigger and better than his imagination. It was like walking into a Foot Locker store.
There were the original Air Jordans, the red, black and white version from 1985. Then the Air II, Air III and Air IV. Dozens of them.
"I'm a college kid," Rodgers said. "This is crazy."
But Rodgers didn't choke on the moment. He stepped up. Maybe Jordan appreciated that.
"Mike, I've never had a pair of Jordans. Can I ask you for a pair?"
Jordan said, "Get out of here. Really?"
Rodgers said, "No, I'm serious. I've never had a pair."
Jordan asked Rodgers what size he wore. Rodgers said 13.
"Thirteen?" Jordan said. "Nah, now you're (making it up). I'm 13, too.
"Go back in there and take whatever you want."
So Rodgers, not being shy, loaded up four duffel bags of Air Jordans to take home. Probably about 30 pairs, he said.
"When I went home, I had a pair of Jordans on every day," Rodgers said.
So you played in Creighton games wearing Michael Jordan's shoes?
"Naw," Rodgers said. "You don't play in them. Those are dress shoes."
On Sunday night, Rodgers will round up his sons, Ellis and Evan, and watch the final two episodes of ESPN's riveting "The Last Dance." It's been a bonding experience for father and sons.
But the stories Rodgers can tell his basketball-crazy sons are as good as any episode. They fit right in.
Some background: Rodgers came to Omaha in 1987 from East St. Louis, Illinois, playing for Creighton through 1992. He was part of two NCAA tournament teams.
Since then, he has immersed himself in the Omaha community, as a Douglas County commissioner and currently the president of the Douglas County Board of Health. Yes, he's a little busy right now.
But he was more than happy to talk about Jordan, "The Last Dance" and that photo. What's the deal with that photo?
It started when Rodgers was invited to work Nike's ABCD camp in suburban Chicago in July 1990. Then-Creighton coach Tony Barone had Nike contacts and got him the gig.
The camps were all day and the counselors, college players like Syracuse's Billy Owens, played pick-up games afterward.
There were rumors that a certain Chicago Bulls star might show up and play. Then one night, the brand-new Nissan with the North Carolina plates showed up.
"He showed up and played every night," Rodgers said.
It was, well, surreal. Jordan and the college kids and anyone else hanging around who wanted to play.
And just like the guy in the documentary, he didn't hold back.
"It was just like he was playing against Magic Johnson," Rodgers said. "One night he played with no socks on. And he was talking smack. It was like playing in the street."
Rodgers and his mates didn't know it then, but they were seeing history. This was the summer after Jordan's third and most painful playoff exit to Detroit's Bad Boys. The summer when he vowed it would all change.
But Jordan wasn't that intense warrior that week. He was "Mike," the laid-back good guy who invited all the camp counselors to his house after the pick-up game on Friday night.
That was when Rodgers met George Koehler, the friend and personal assistant of Jordan you see in "The Last Dance." Koehler, a former limo driver, drove Jordan around the Windy City.
On this night, though, there were two cars. Jordan drove the Nissan (which he had just purchased for his sister) and Koehler drove a big SUV. All the camp guys piled in.
First stop: a toll booth.
Sign up for World-Herald daily sports updates
Get the headlines from Creighton, Nebraska, UNO, high schools and other area teams.
"It was one of those where you had to throw money in and throw it hard to make the gate go up," Rodgers said.
But the gate didn't go up. Jordan honked his horn. A toll booth worker came up and yelled at the driver to toss in more money.
"Michael rolled down the window," Rodgers said. "The guy said, 'Oh, Mike, sorry. I didn't see you there. It's cool.' "
They arrived at Jordan's house, which Rodgers said is similar to one you'd find in Barrington Park in Omaha.
"It wasn't a love-me deal," Rodgers said. "He had photos and trophies. The house was built to his specification, to his height. His basement would be a basement like somebody would have in west Omaha."
Jordan's wife, Juanita, and two young sons were not around that night, Rodgers said. After showing the counselors around the house, Jordan invited them out. It was midnight.
"We're going to a club with MJ," Rodgers said, as if he still can't believe it happened. "On the way, we stop at a place with pool tables. He goes in and plays pool for an hour."
When Jordan's group finally rolled up to the club, the scene was similar to the toll booth. They parked out front. A club bouncer told them to move.
Then the window rolled down again. Oh, Mike, it's you. Anything you want.
"We go into the club and when he walks in, everybody is like, 'Money! MJ!' " Rodgers said.
At this point we'll move on to further action, back at the house. Where Rodgers said Jordan started a poker game that went all night.
Jordan the gambler won big. But, Rodgers said, nobody went broke.
"They didn't play for money," Rodgers said. "All that talk about him having a gambling problem is (bunk). He's got a competition problem."
The next day, before this true fantasy ended, Rodgers had his photo taken with the great one. In the shot, both Jordan and Rodgers are holding up hands in a specific pose.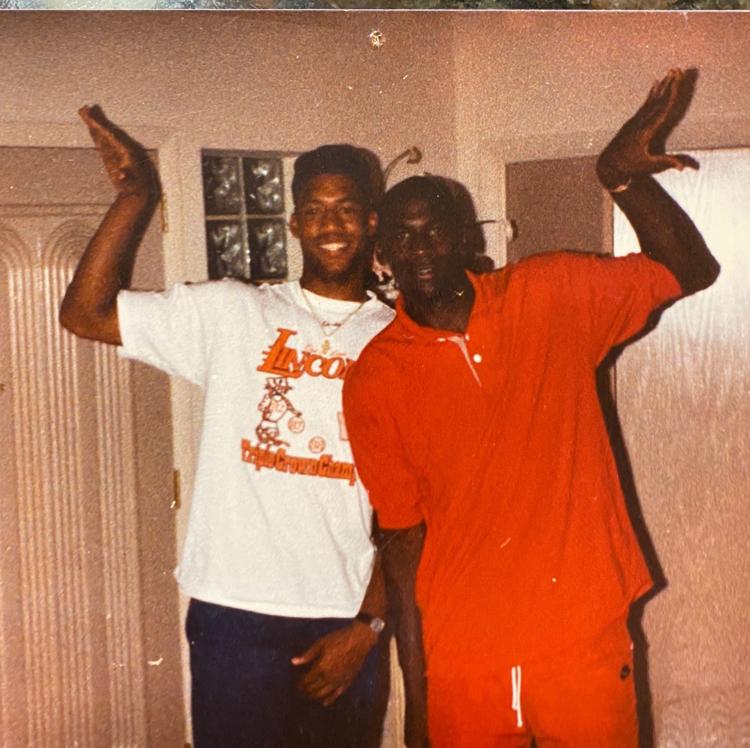 "It's called 'The Hooks,' " Rodgers said. It's a symbol of the fraternity Omega Psi Phi. Rodgers was a member and he knew Jordan was, too.
"There are these checkpoints you have as a fraternity member," Rodgers said. "When I saw him, I went up and said one of the checkpoints in his ear. He said, 'Hell, what's up, dog?' "
I'm trying to remember this is Michael Jordan we're talking about.
These stories are fascinating to Ellis, 14, and Evan, 10. This Jordan series is a history lesson for a younger generation, and their dad's stories bring the series to life.
"They heard about him, but they didn't know a lot of this stuff," Chris Rodgers said. "They are in awe of the (Dennis Rodman) Vegas trip."
Father and sons have watched the documentaries on the 1980s Lakers and Celtics, and of course they know about LeBron James and Kobe Bryant's mentality.
The Rodgers men don't debate the greatest ever. Chris is trying to preach an appreciation of all the legends and eras, each with his own style and rules and identity.
This series puts a lot of evidence for Jordan's place atop the mountain. As the legend has explained himself, honestly as well as ruthlessly, he's dropped a hammer on a lot of comparisons.
"The whole Mamba (Bryant) mentality, well, you can see where he got it now," Rodgers said.
"It's been interesting to see it go week to week. Last week was pretty riveting, when he teared up and talked about competition.
"During that camp, I saw all of that. I saw the competitor. I also saw the other guy, the regular guy who wanted to hang out.
"I also saw him becoming the icon. After those (pick-up games), he had to hide in a room because a hundred or so people were waiting outside the gym to see him."
The Jordan legend has filled a vacuum in an empty sports world. Sports will come back. The NBA, with its generation of young stars, will come back.
And kids like Ellis and Evan, who wear Adidas and brands named after Kyrie Irving and Giannis Antetokounmpo, will put Jordan — and Air Jordan — back on the history shelf.
"But they respect Air Jordans now," Chris said.
The elder Rodgers still has two pairs — an Air Jordan I and a pair of red Air Jordan IVs.
Sadly, they aren't remnants of one of his greatest nights. All of those shoes — all 30 pairs — are gone.
This story should have no regrets, but it has one.
"The stupid thing is, I didn't have the presence of mind to have (Jordan) sign them," Rodgers said. "I was so in awe of what was happening."
Still, he's got a photo — and a whale of a story — fit for a trophy case.
---
Creighton's NBA draft picks
Ed Cole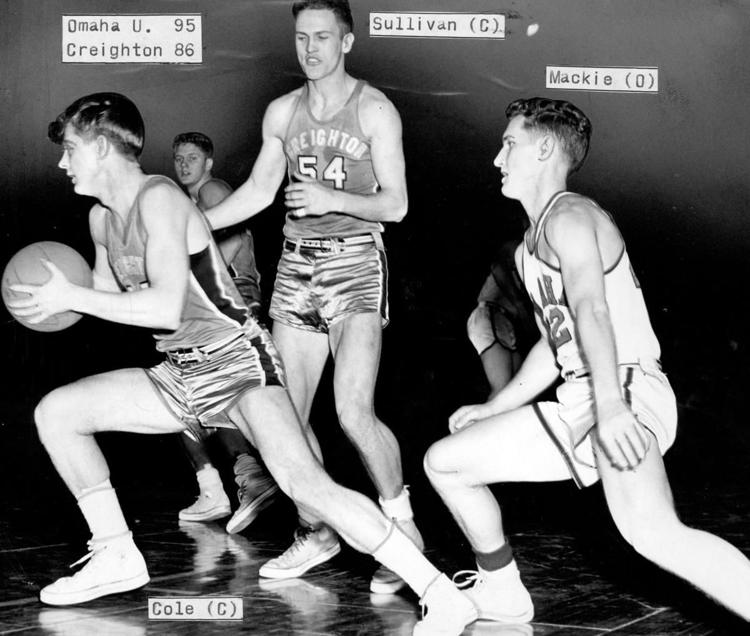 Dick Harvey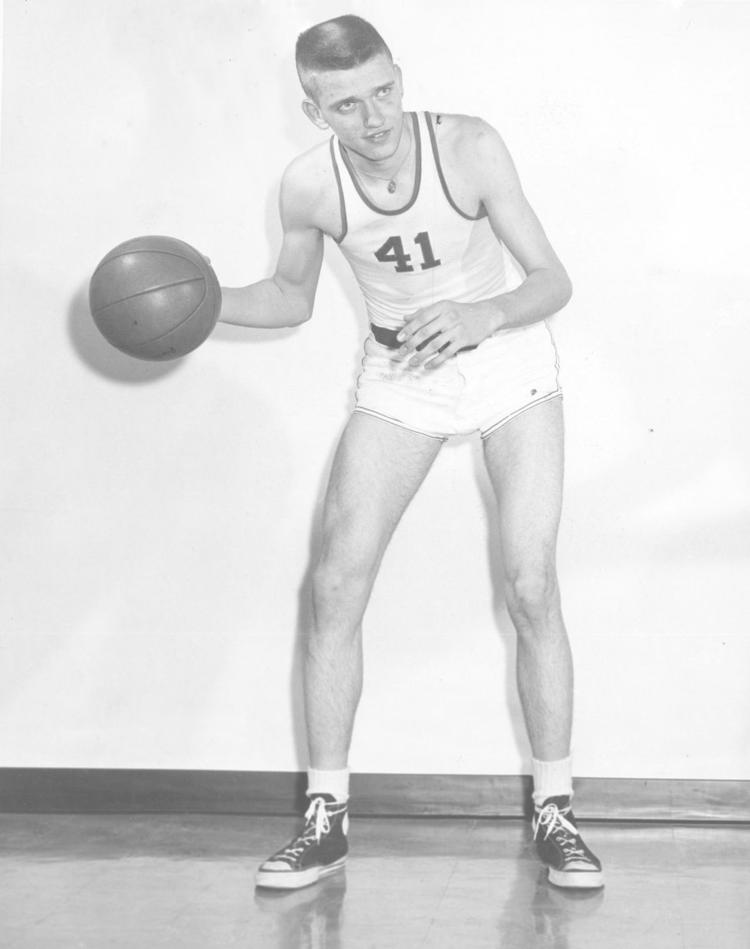 Paul Silas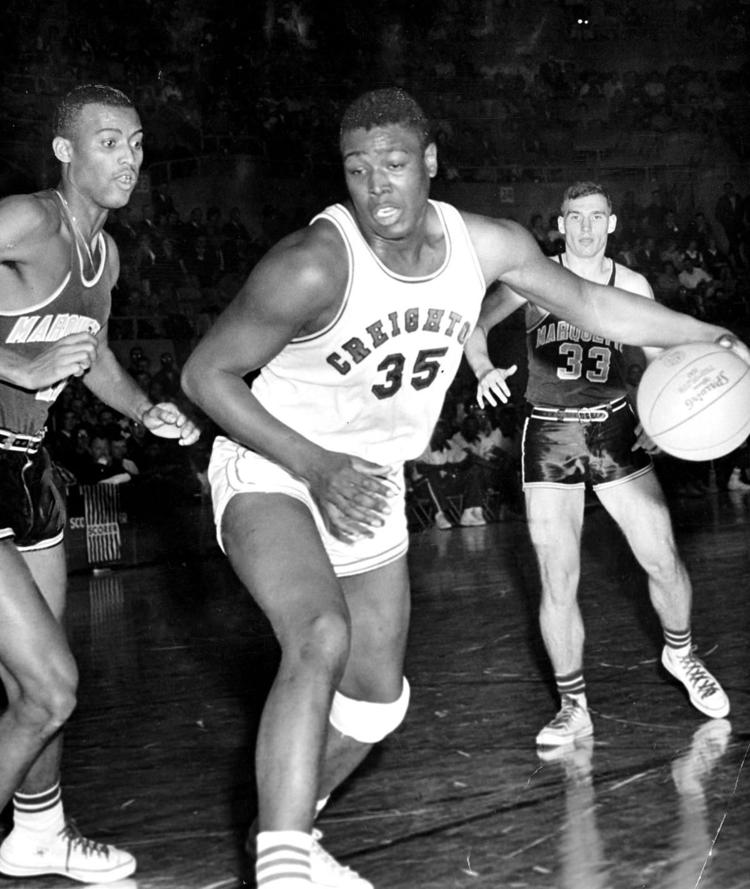 Elton McGriff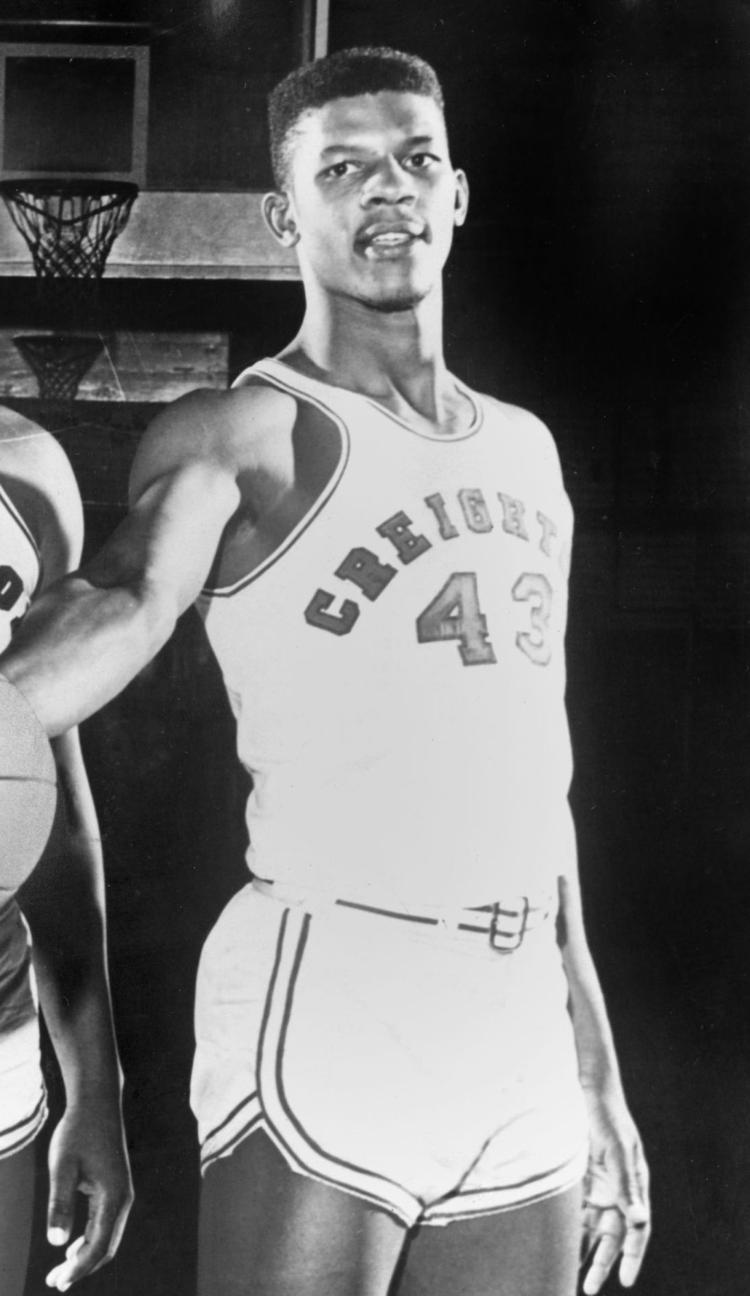 Neil Johnson
Tim Powers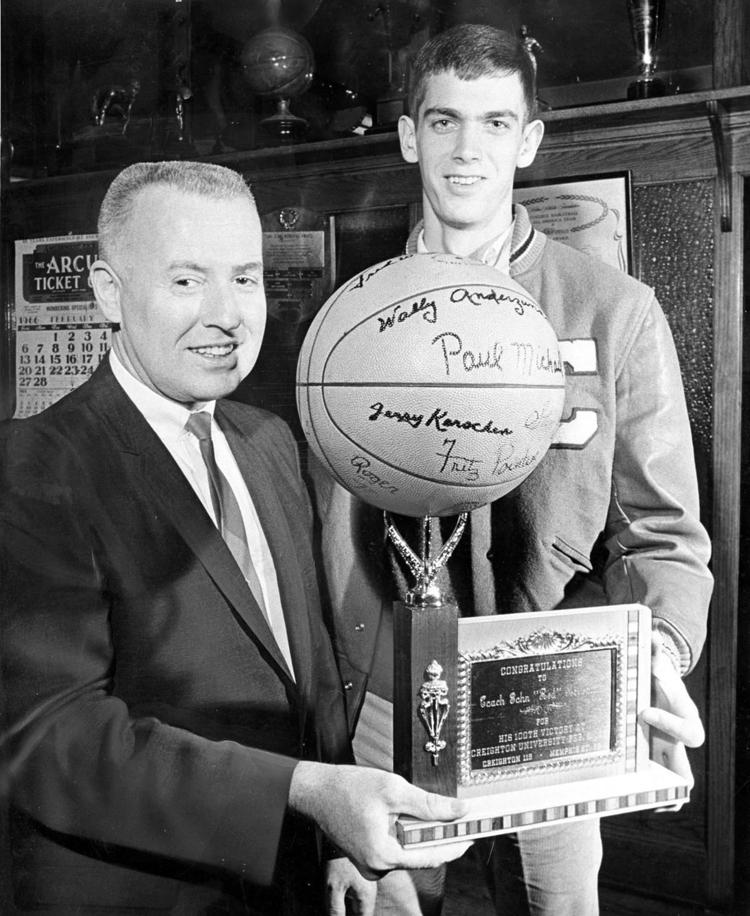 Wally Anderzunas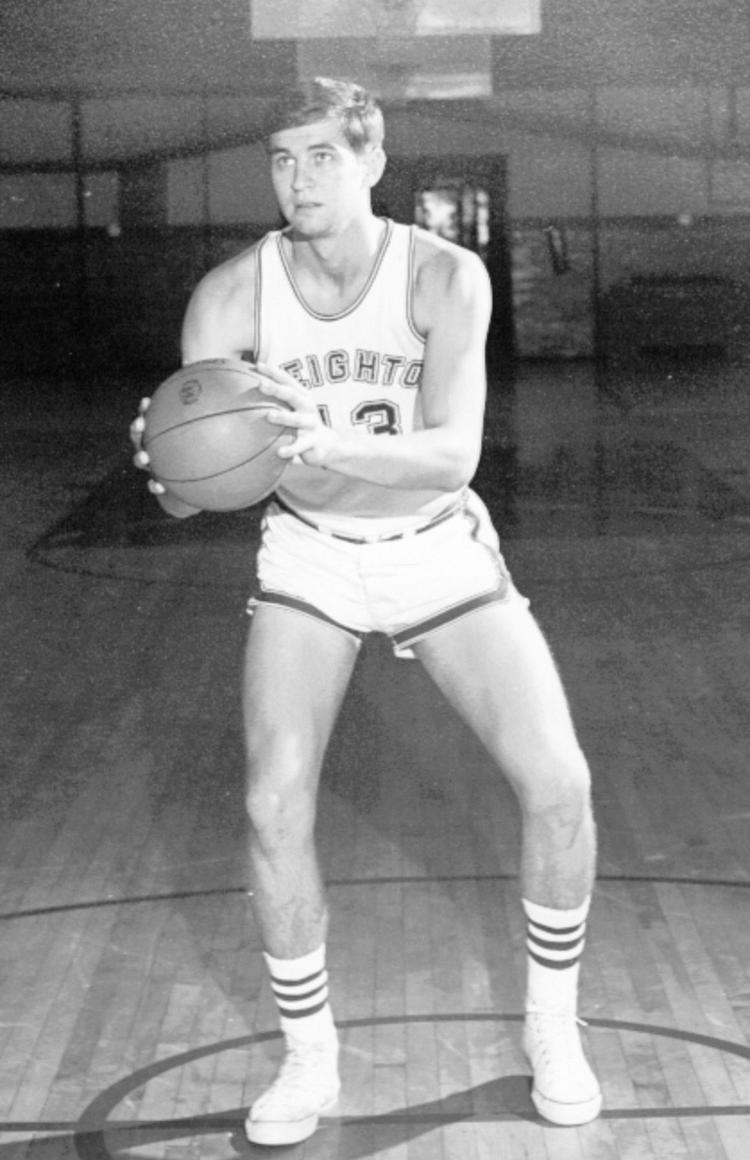 Bob Portman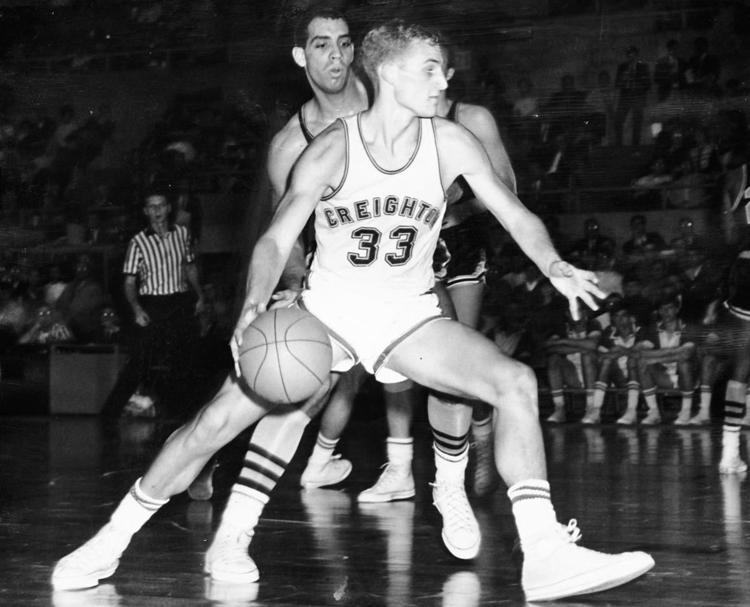 Wally Anderzunas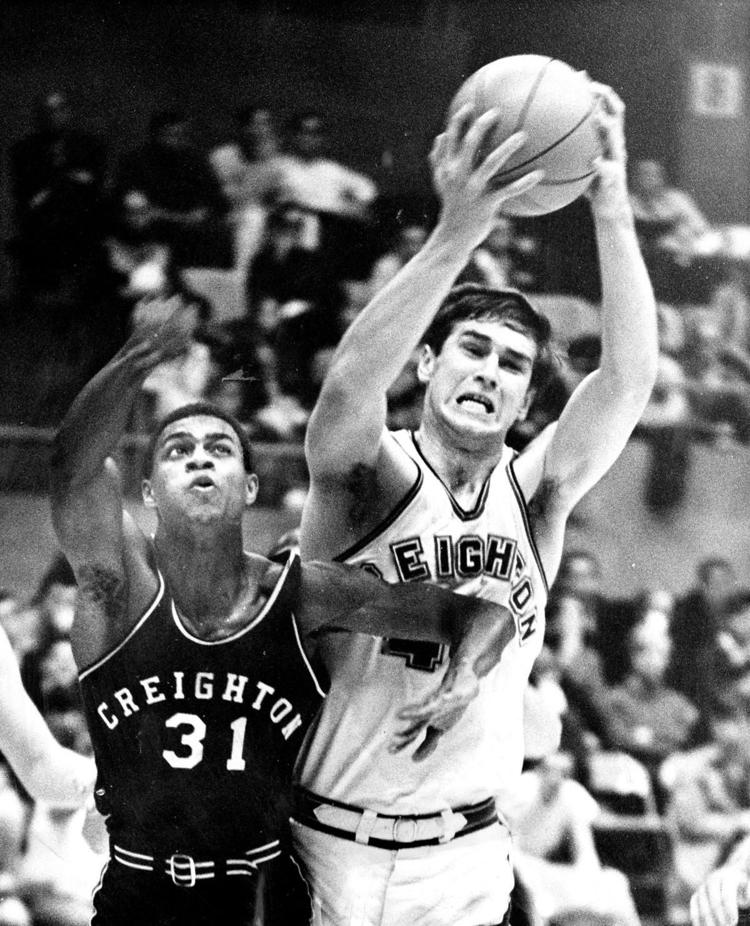 Joe Bergman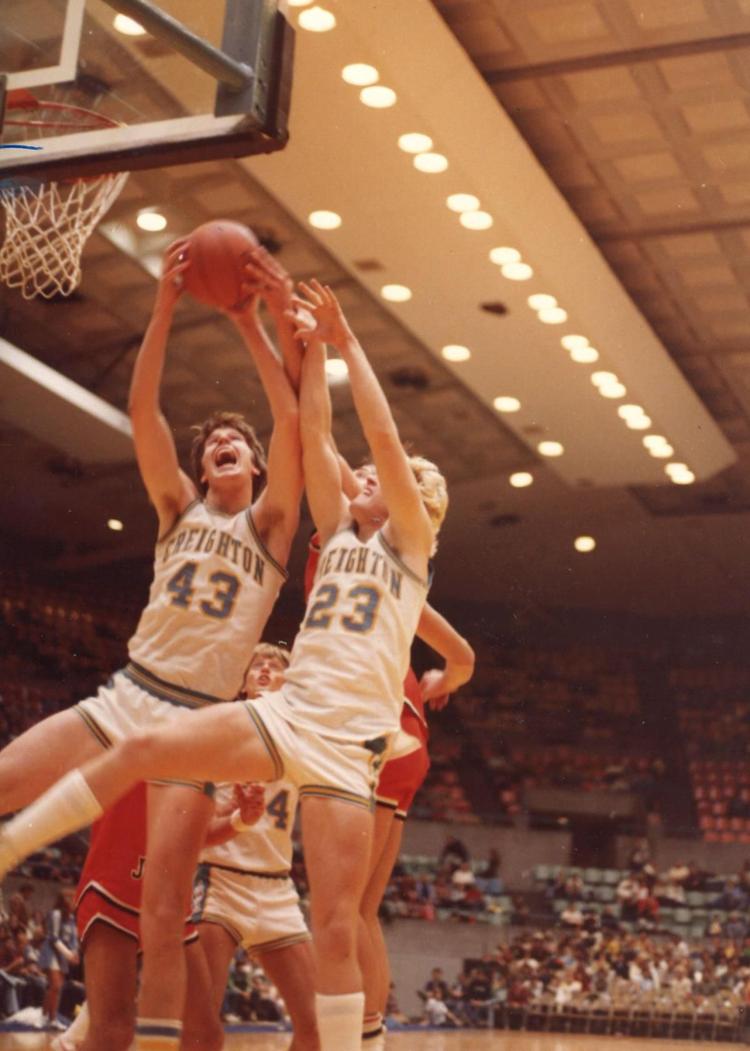 Cyril Baptiste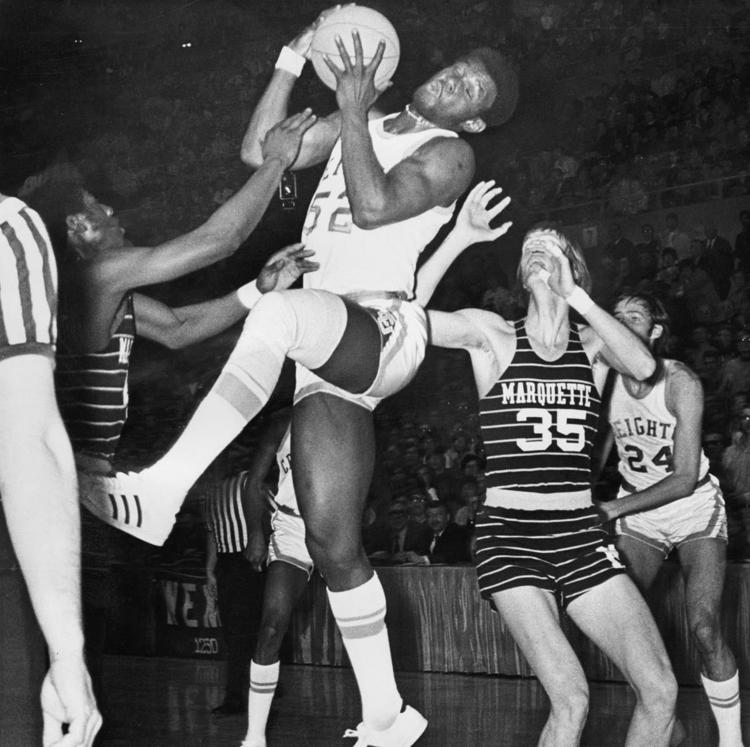 Joe Bergman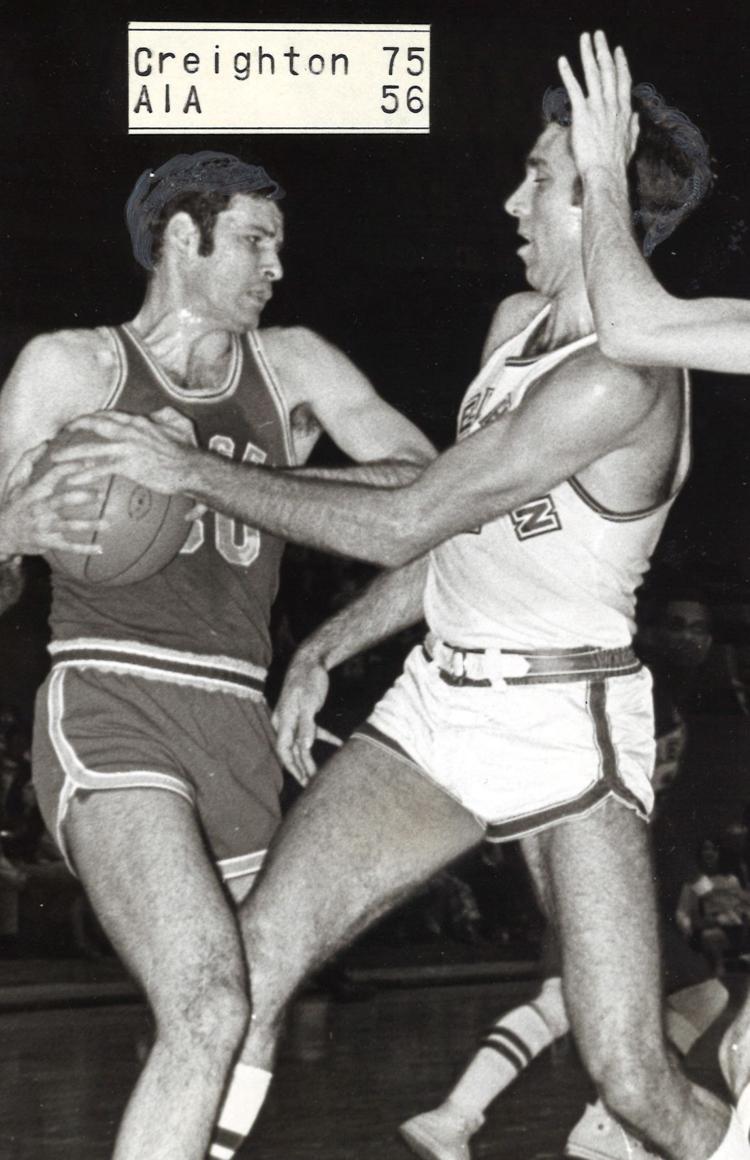 Gene Harmon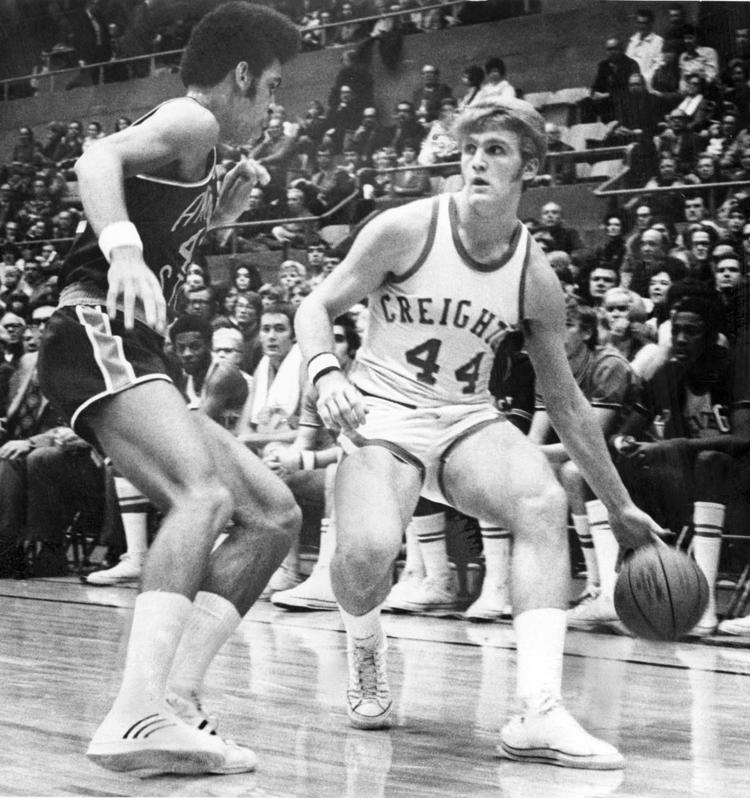 Ralph Bobik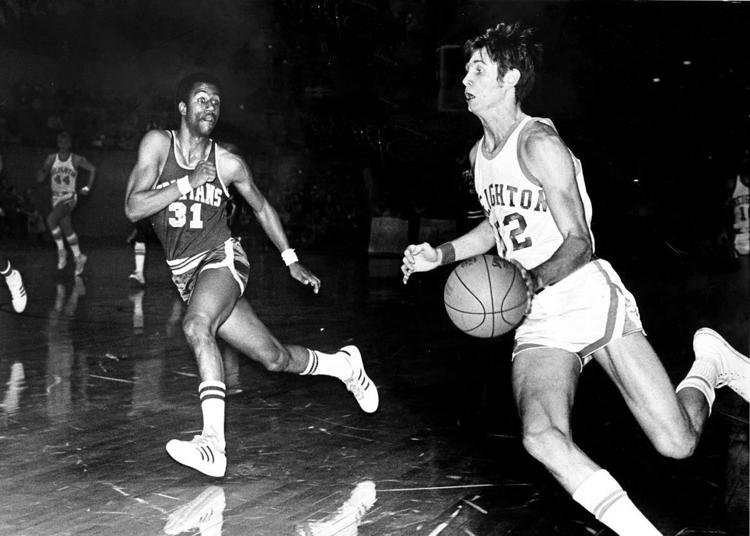 Doug Brookins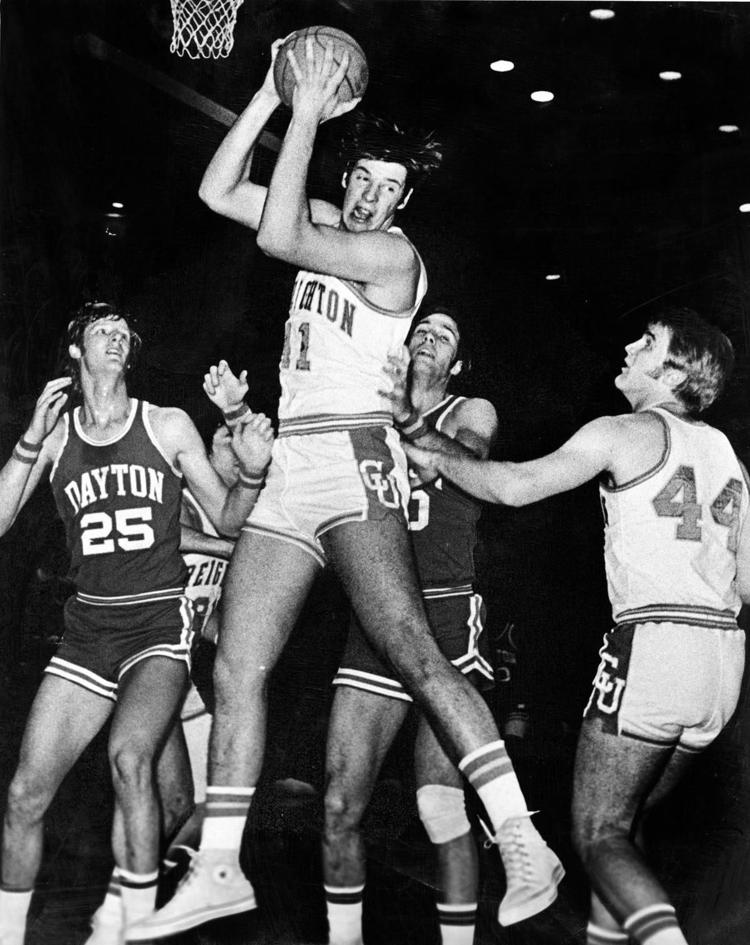 Rick Apke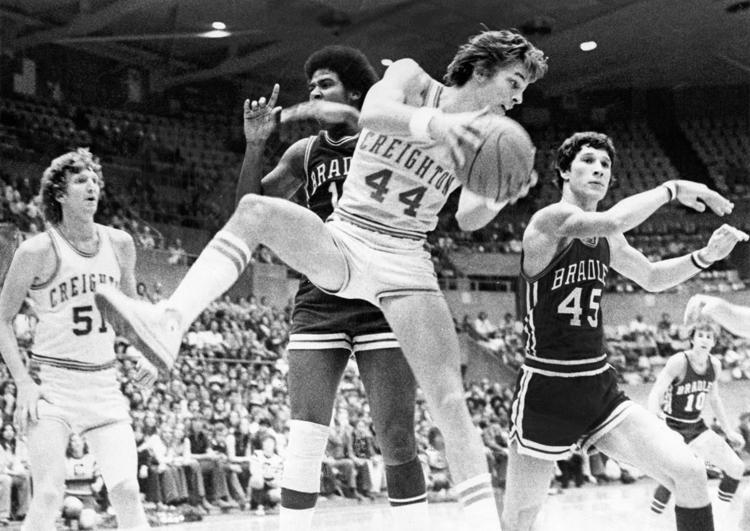 John Johnson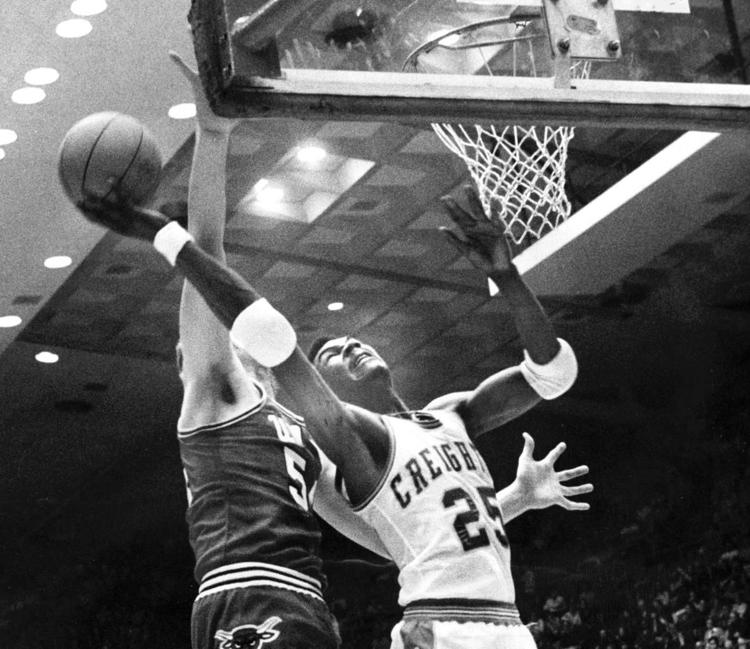 Kevin McKenna
George Morrow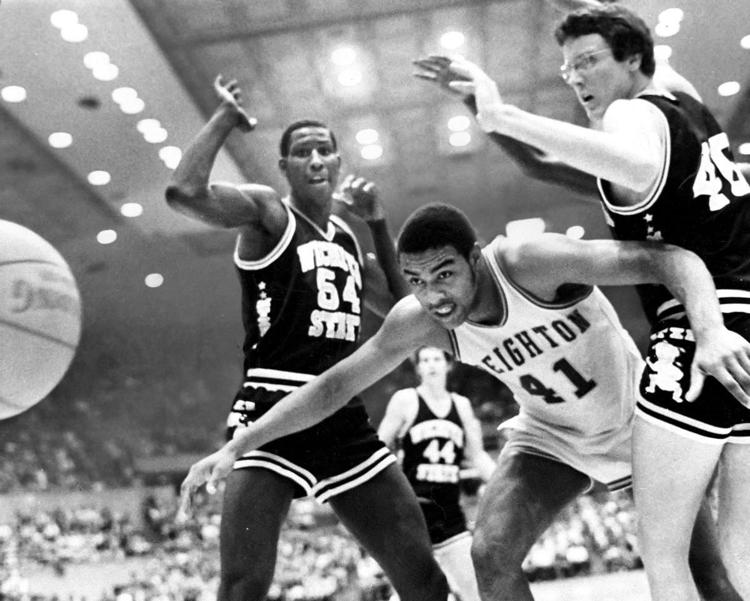 Daryl Stovall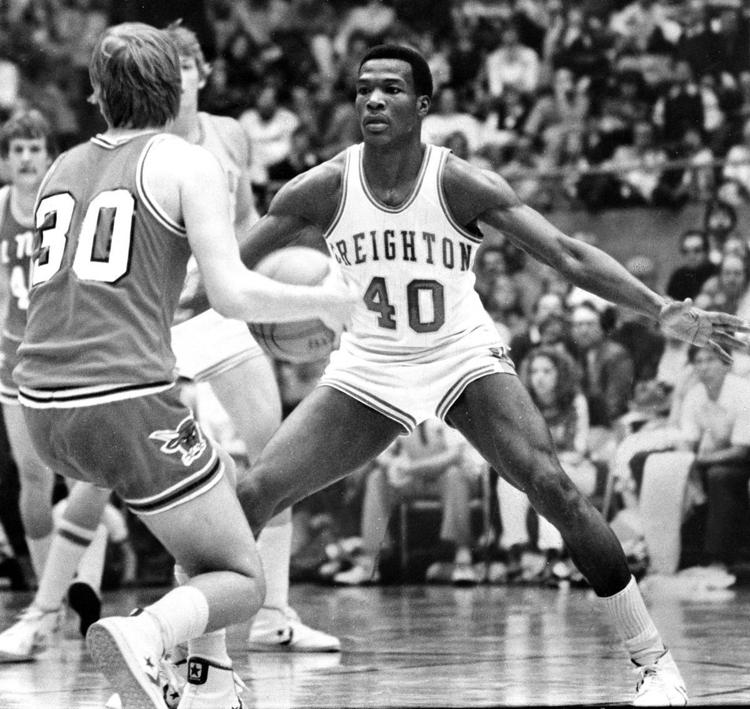 Greg Brandon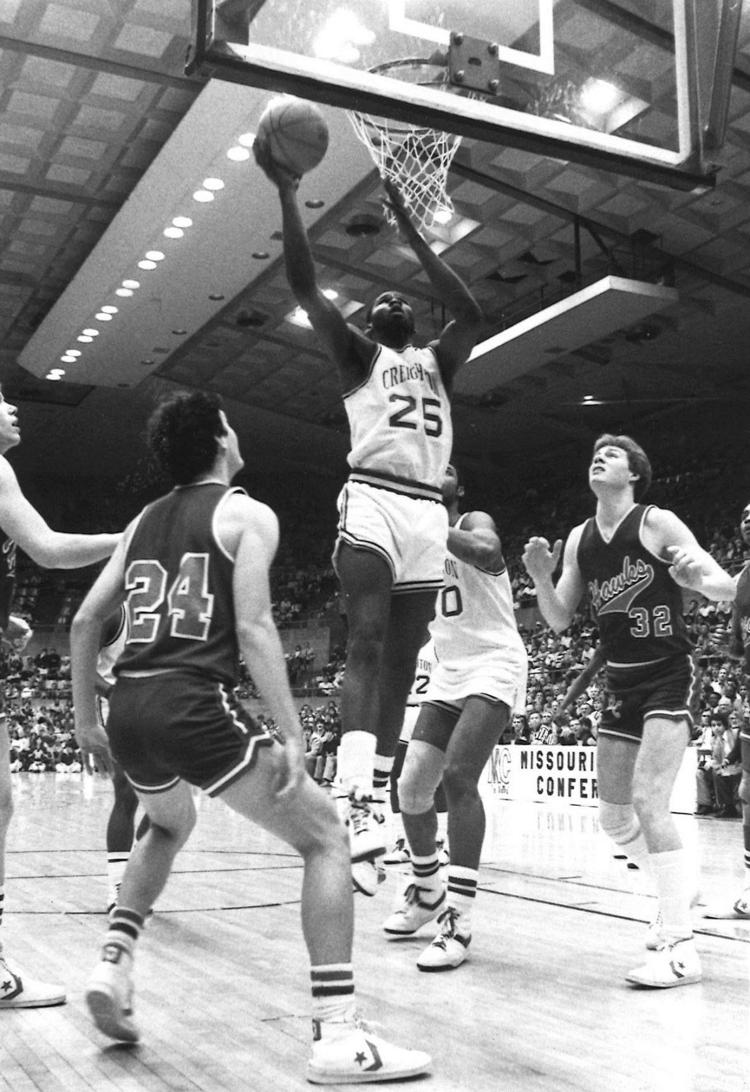 Benoit Benjamin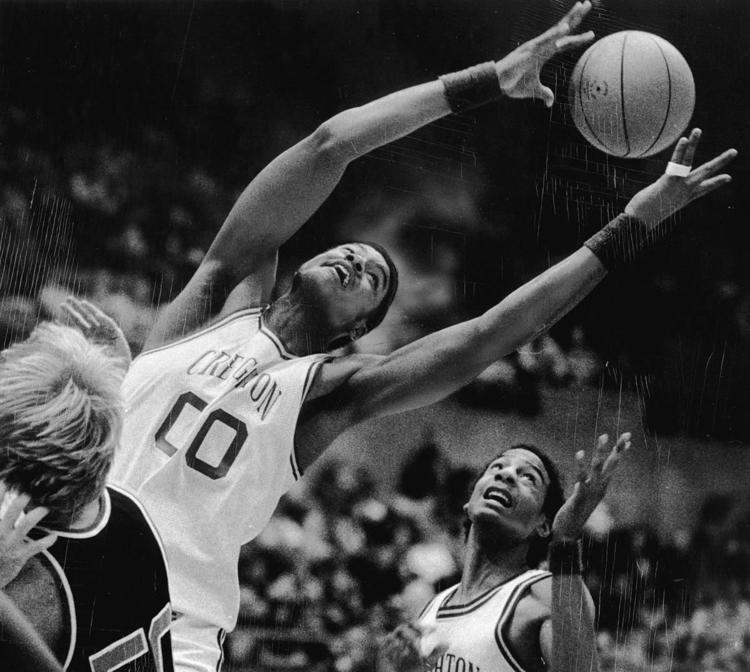 Vernon Moore
Chad Gallagher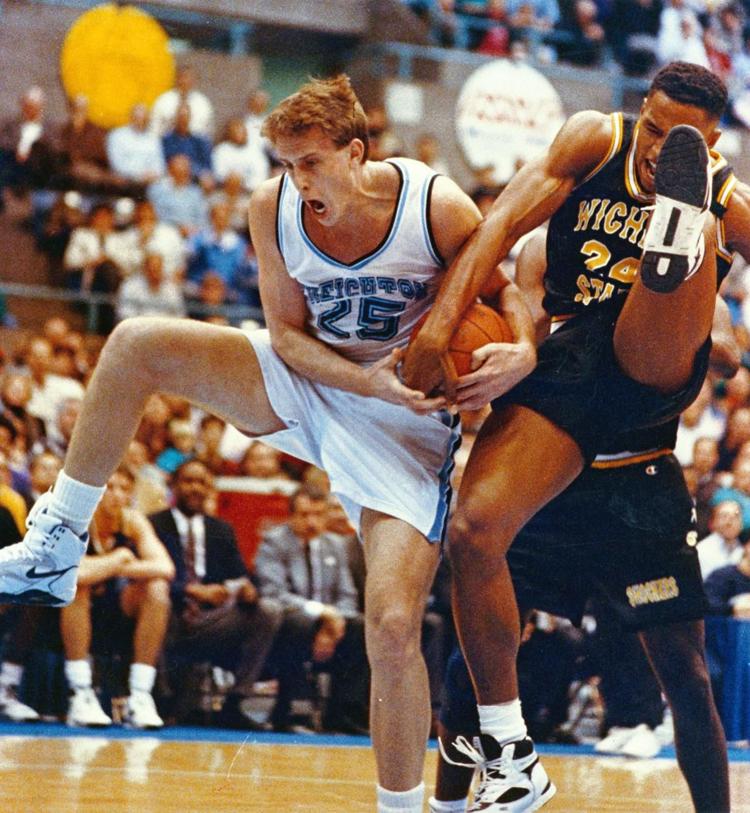 Rodney Buford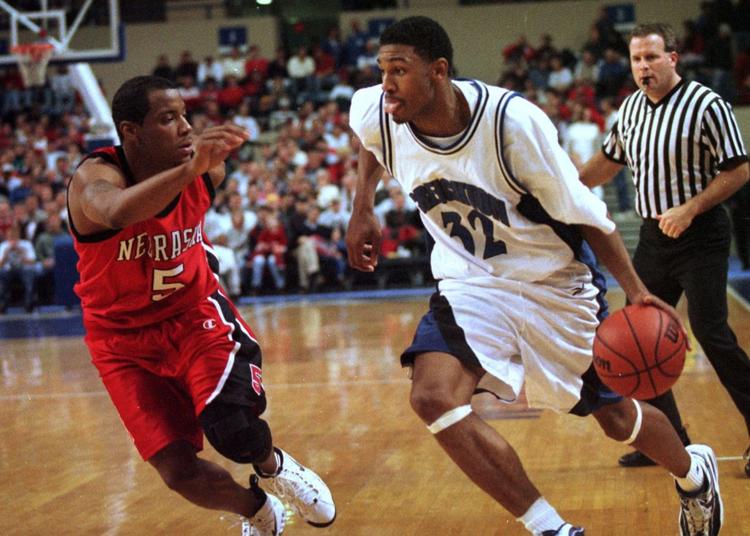 Kyle Korver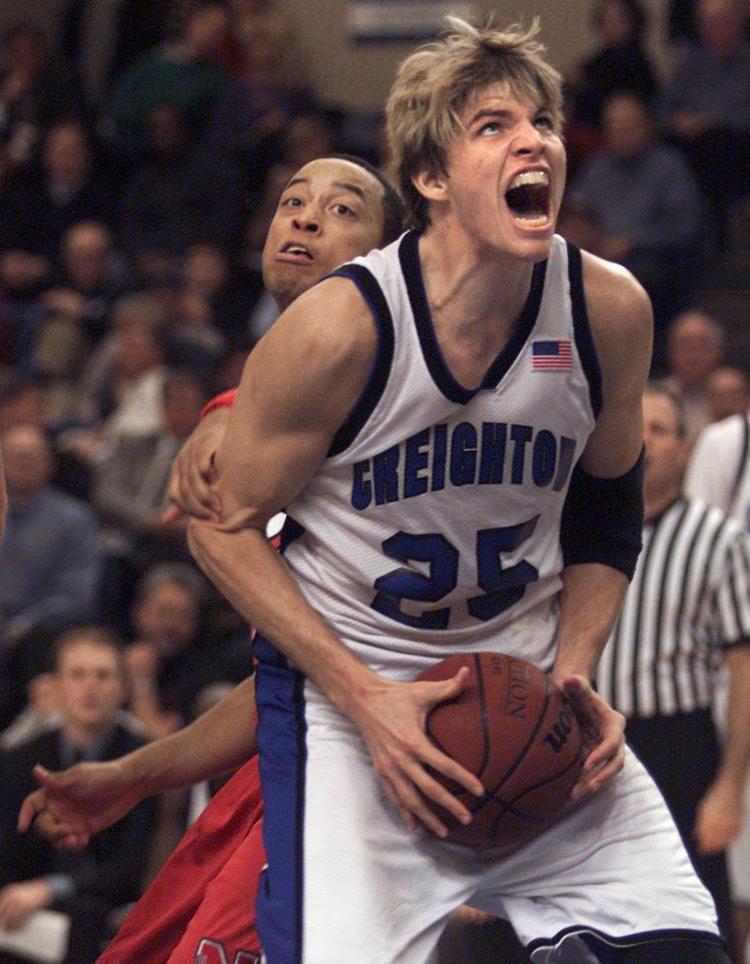 Doug McDermott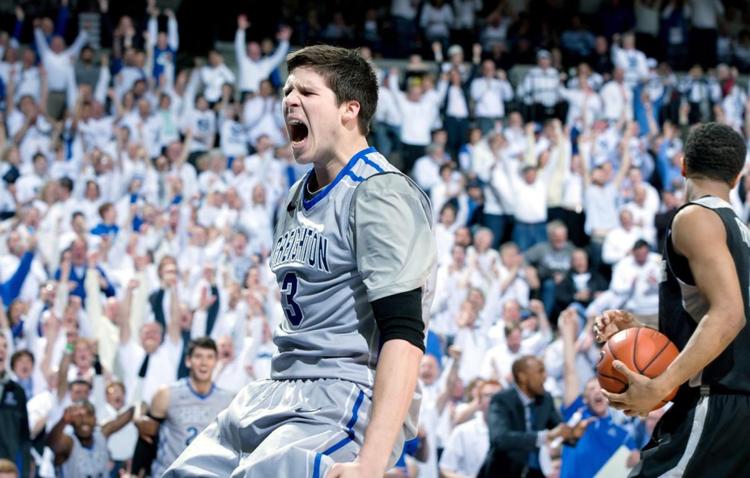 Justin Patton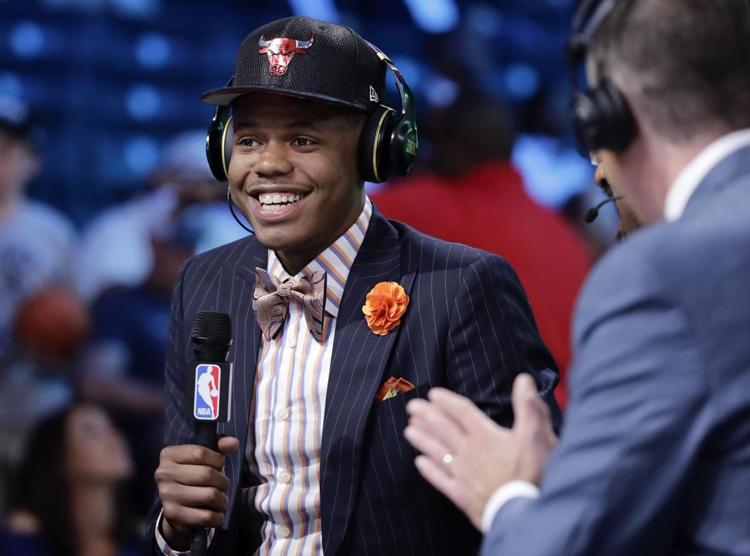 Khyri Thomas