Coming off a thrilling four-set win over No. 9 Marquette on Friday that secured a share of the Big East regular-season title, it would be understandable if Creighton had a letdown in the season finale Sunday.
There was, but not enough to keep the 12th-ranked Bluejays from securing their sixth straight conference championship.
CU served 14 aces and tallied a season-best 15 blocks for the second straight match to down DePaul 25-19, 25-21, 25-27, 25-21 in front of a Sokol Arena crowd of 1,978.
Jaela Zimmerman led the Jays with 17 kills, Keeley Davis added 13 and Naomi Hickman had 10.
Creighton coach Kirsten Bernthal Booth said this title felt a little different than the previous five. The Jays were picked to finish second in the Big East preseason coaches poll, behind Marquette.
"It's kind of hard to put to words because this year had so many unknowns," Booth said. "This one feels, from my perspective, really, really good because it was one of those years that it wasn't expected."
Megan Ballenger, Madelyn Cole, Megan Sharkey and Brittany Witt were honored on Senior Day.
Witt had 26 digs, passing Kate Elman for the school record of 111 matches of 10 or more digs.
Witt said this year was in contrast to previous ones in that a conference championship wasn't on the team's radar.
"We didn't really like have our minds set on that at all," the Omaha Marian graduate said. "It had not been talked about all season, and then on Friday like, 'Oh, we could win the Big East title.'
"I think that was just the difference of this year. We weren't goal-driven in the sense of 'We need to accomplish this. We need to win this tournament.' It was more process based and 'What are we going to do to make ourselves better and our teammates better?' "
The Jays (24-4, 17-1 Big East), who entered Sunday's match with a .257 season attack percentage, hit .199 against DePaul (14-16, 6-12). Booth said matching the intensity of Friday's win would have been tough.
"I think Friday had so much emotional energy, and I think you saw points that waned a little bit, but I think you saw great emotional energy in the last half of Game 3 and the last half of Game 4," Booth said.
The Jays needed the energy in the fourth set, especially after DePaul jumped to a 7-1 lead. But Cole said the Jays were unfazed.
"The first thing Booth told us in the huddle was just, 'Take a deep breath,'" she said. "And I think when you look at the scoreboard sometimes and you're like, 'Oh, we're down six points.'
"But it's like six points in volleyball is kind of small. You can get on a run. We can get back kind of fast. Just taking a deep breath was really key to me."
Creighton turned the fourth set around with a 15-5 run on the way to clinching the match and conference crown. Next up for the Bluejays is fourth-seeded St. John's in the Big East tournament semifinal Friday in Milwaukee. Creighton has won all six sets against the Red Storm this season.
No. 2 seed Marquette will face third-seeded Villanova in the other semifinal.
Booth said it's a loaded field.
"All four teams are very good teams, and I think any of the four could walk out with the trophy. And so we'll need to be ready to go. We're excited. This is the fun part in front of us," she said.
DePaul (14-16, 6-12)............19 21 27 21
At Creighton (24-4, 17-1).....25 25 25 25
DPU (kills-aces-blocks): Donna Brown 8-0-4, Emma Price 9-0-1, Natalie Hayward 4-0-2, Avarie Evans-Allen 9-0-5, Brittany Maxwell 17-1-4, Elana Brueggemann 4-0-1, Mattie Norris 1-0-0.
CU: Keeley Davis 13-2-1, Jaela Zimmerman 17-1-3, Madelyn Cole 3-4-4, Megan Ballenger 8-0-5, Naomi Hickman 6-0-10, Brittany Witt 0-5-0, Annika Welty 6-1-6, Makenna Krause 0-2-0.
Set assists: DPU 50 (Hayward 41, Banez 6, Brown 1, Maxwell 1, Norris 1), CU 49 (Cole 43, Nelson 2, Witt 2, Davis 1, Zimmerman 1). A: 1,978.
Creighton vs. Marquette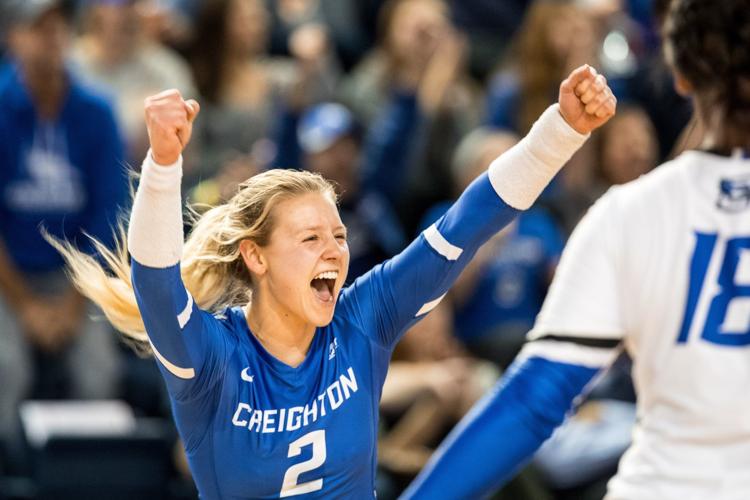 Creighton vs. Marquette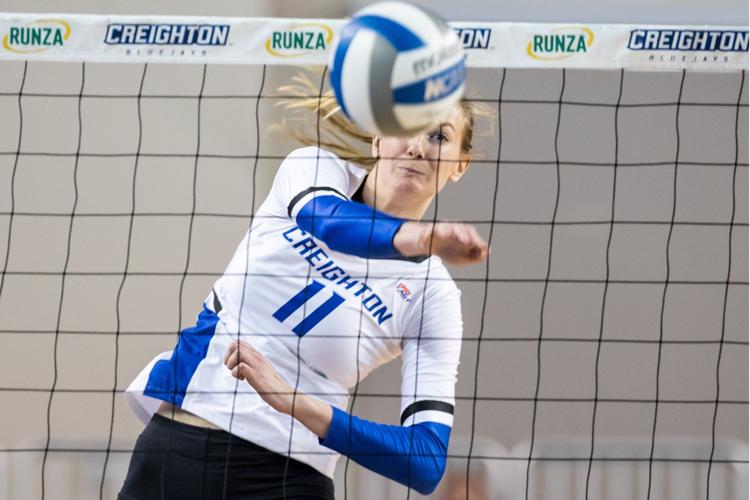 Creighton vs. Marquette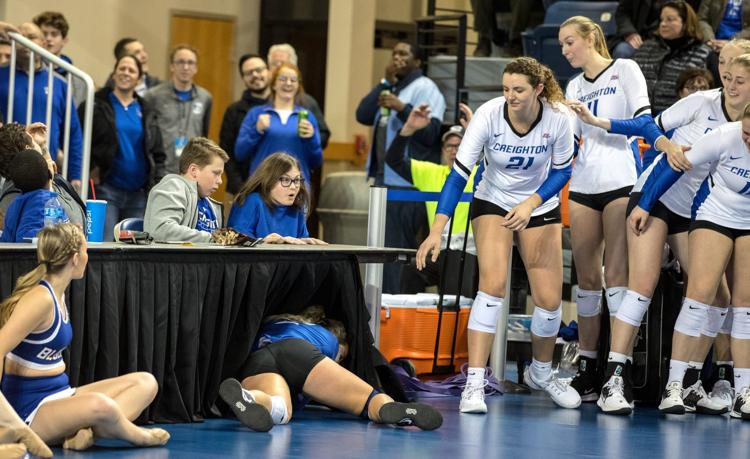 Creighton vs. Marquette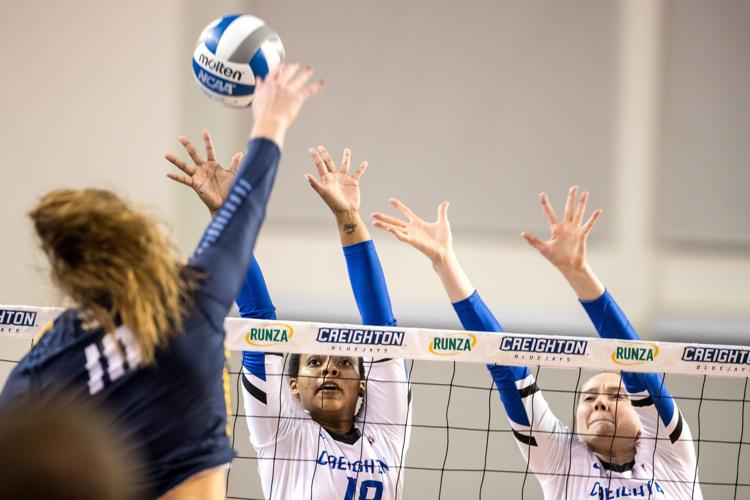 Creighton vs. Marquette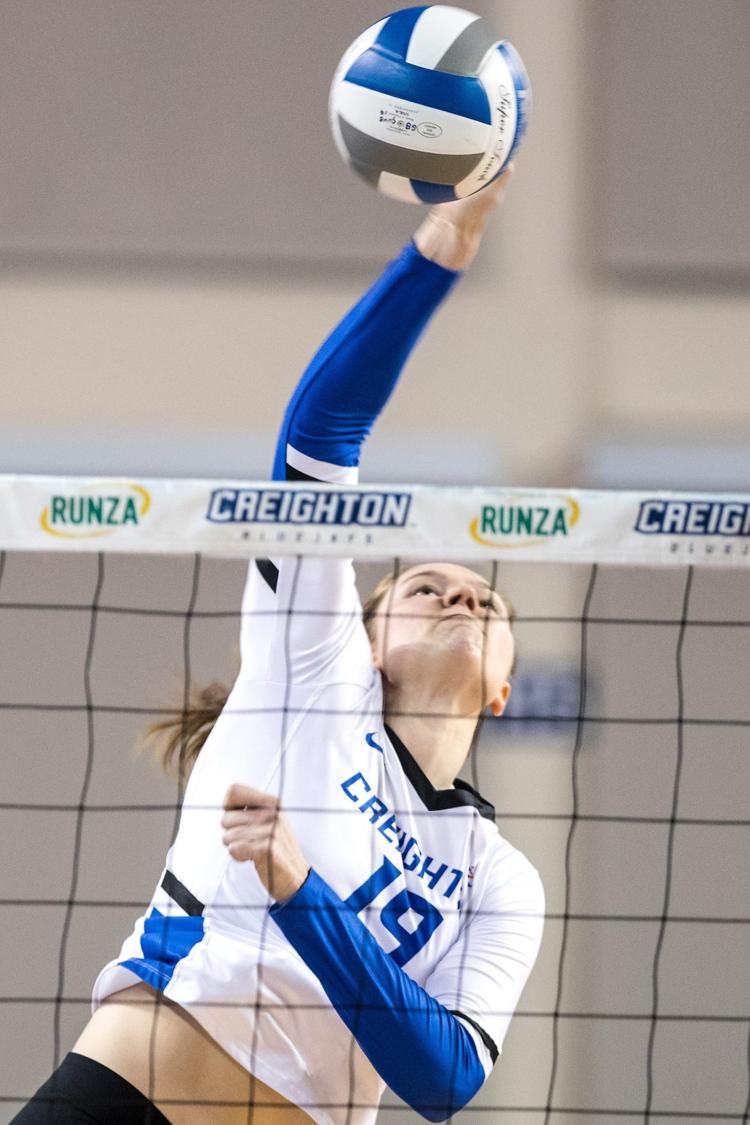 Creighton vs. Marquette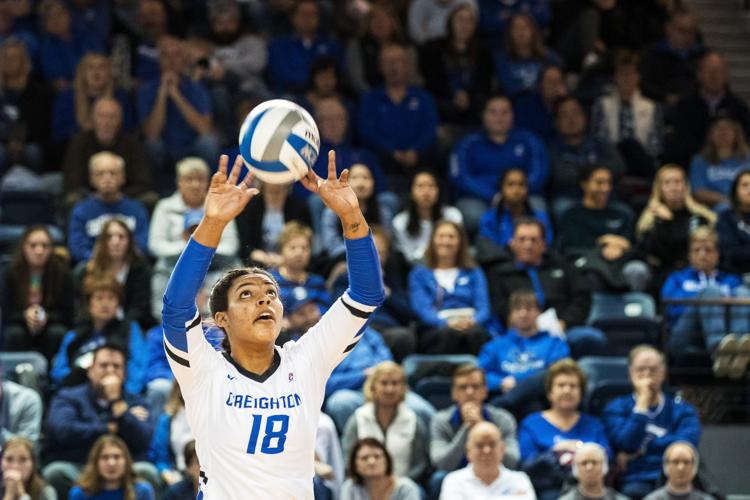 Creighton vs. Marquette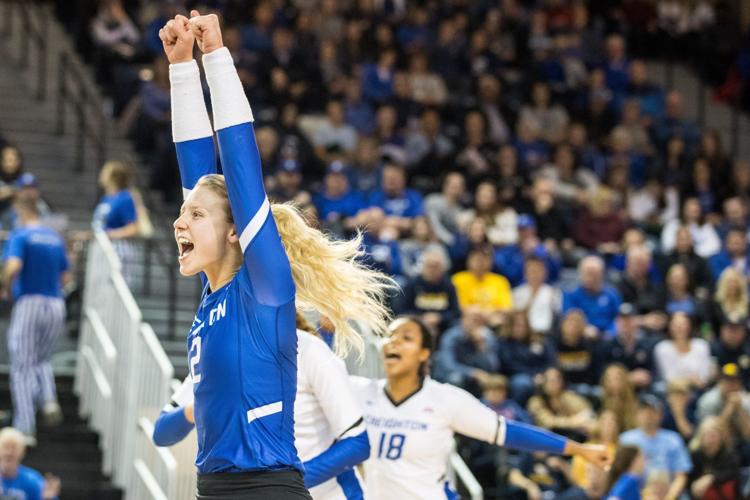 Creighton vs. Marquette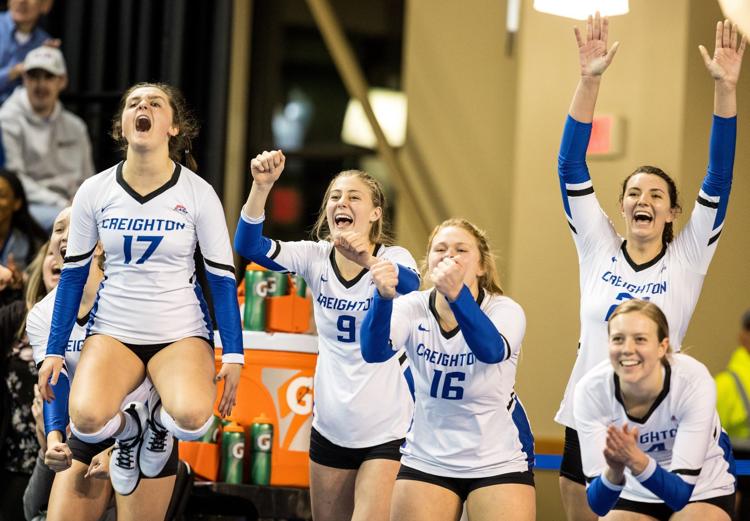 Creighton vs. Marquette
Creighton vs. Marquette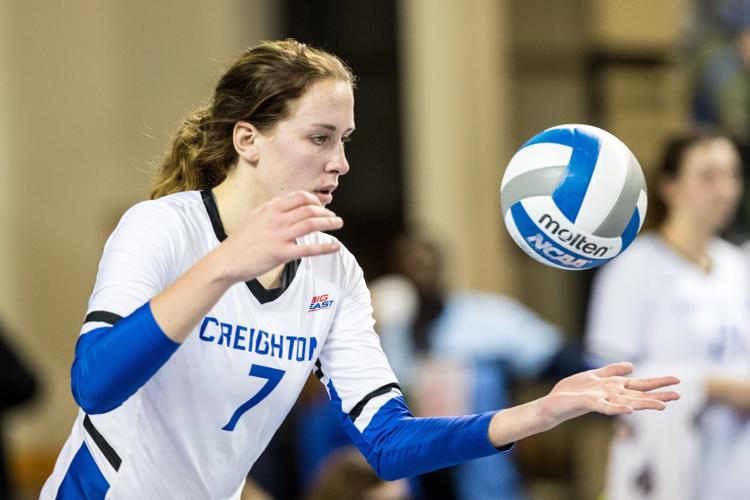 Creighton vs. Marquette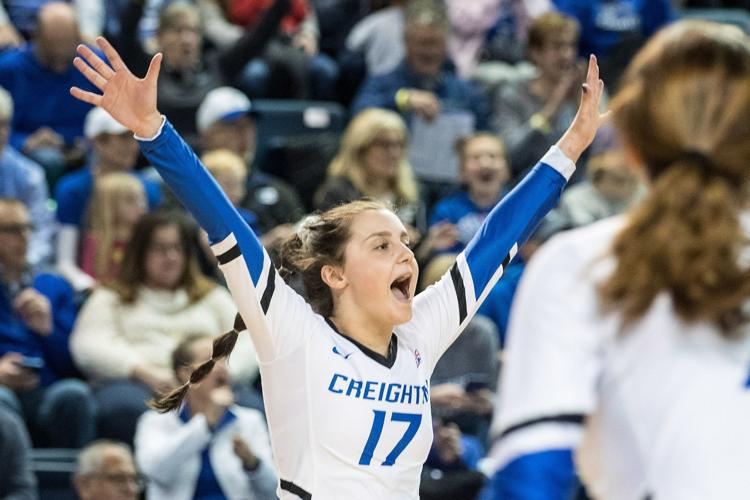 Creighton vs. Marquette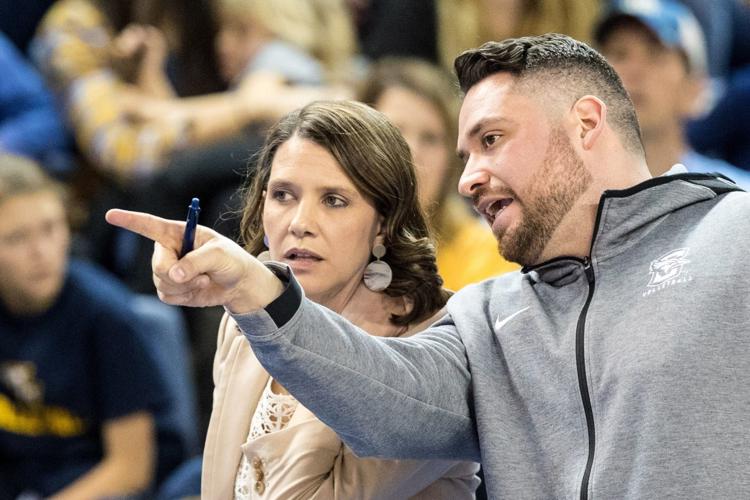 Creighton vs. Marquette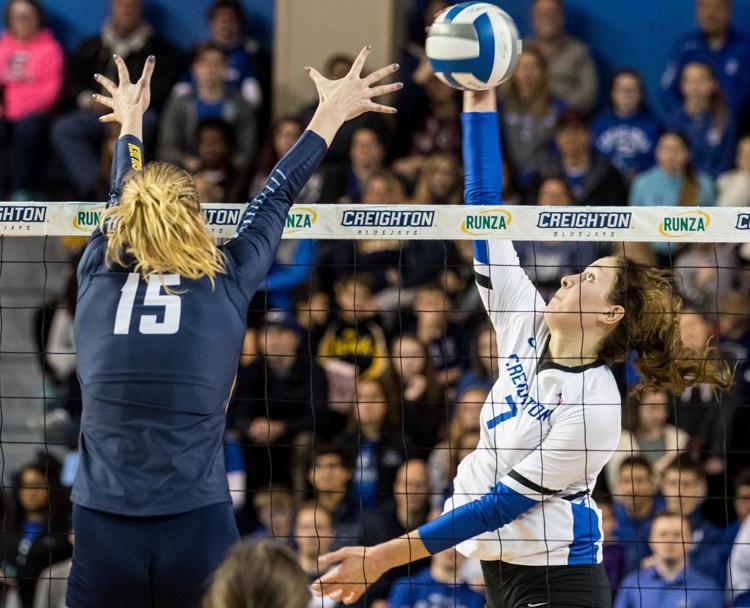 Creighton vs. Marquette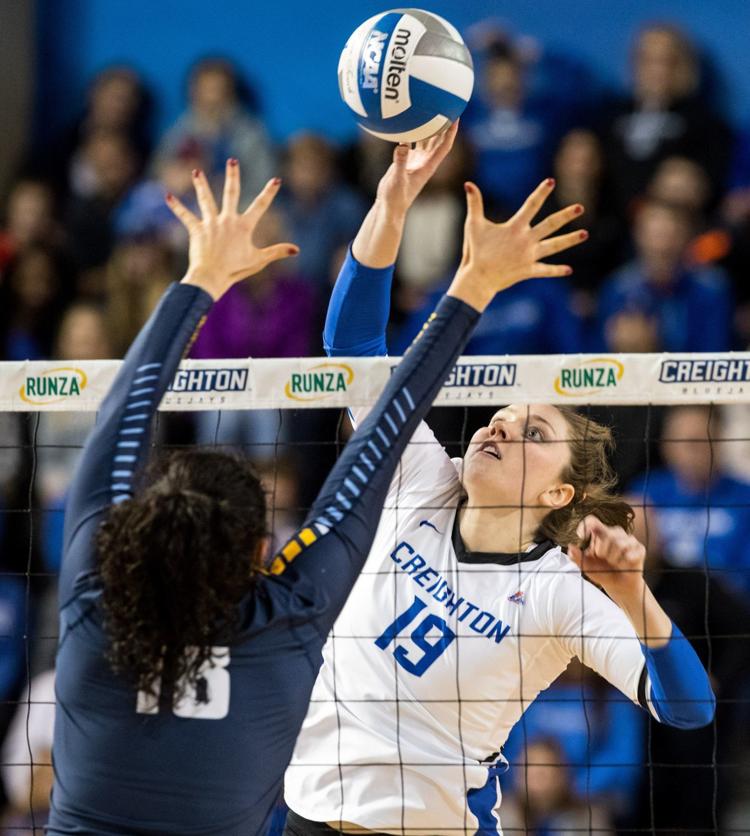 Creighton vs. Marquette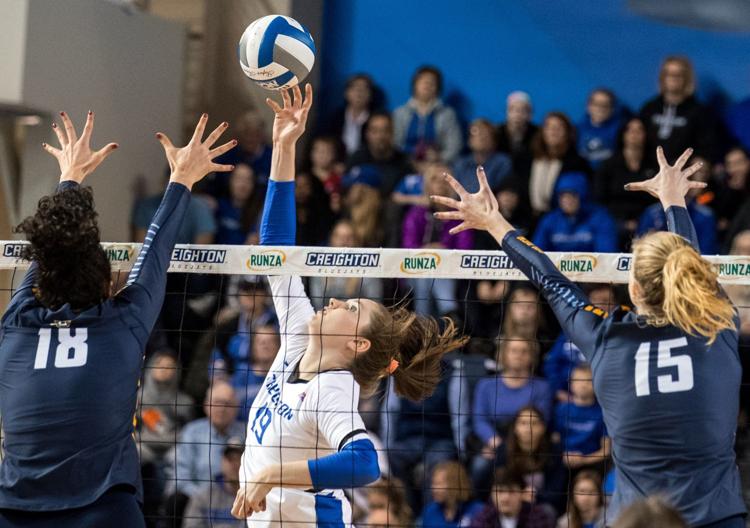 Creighton vs. Marquette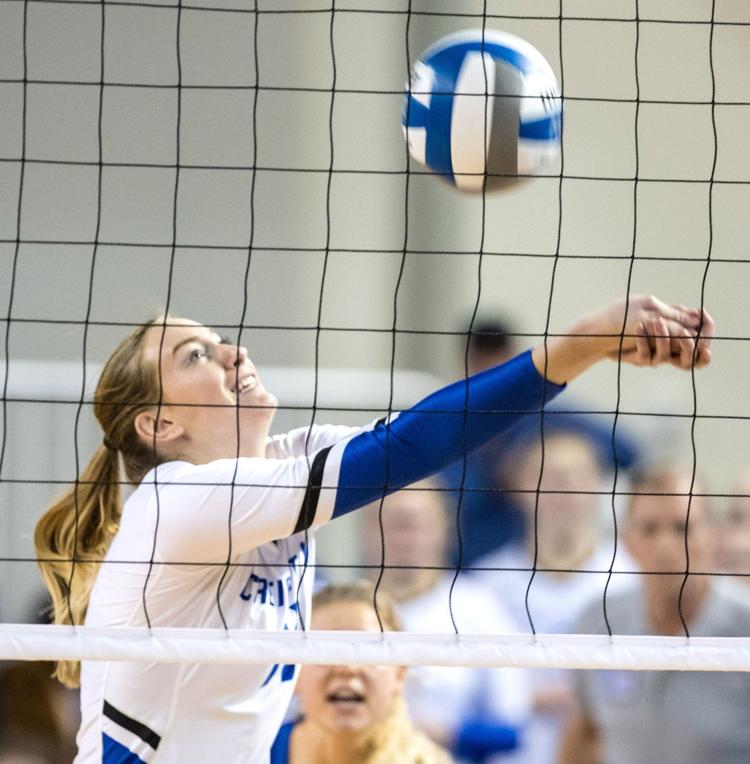 Creighton vs. Marquette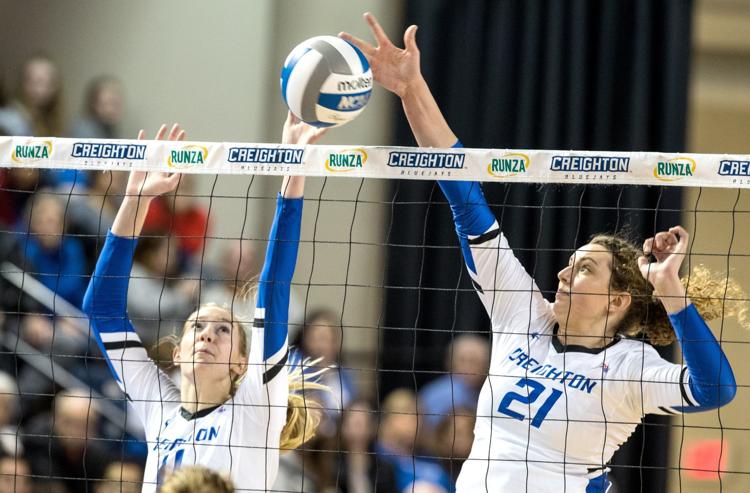 Creighton vs. Marquette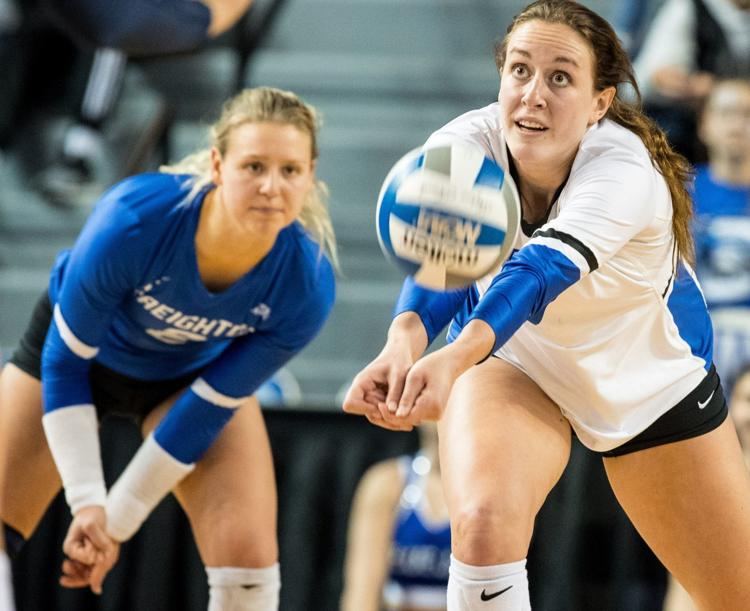 Creighton vs. Marquette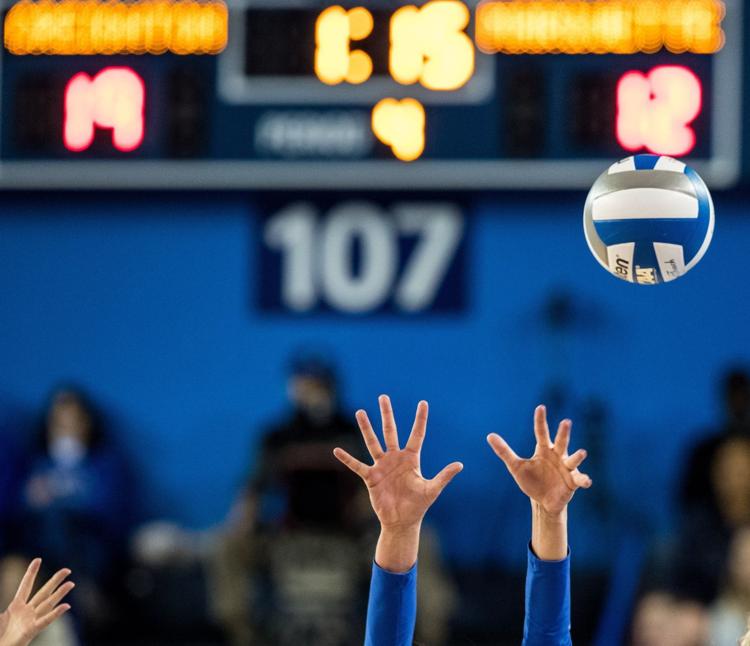 Creighton vs. Marquette