Alex Greve got some advice from his big brother J.J. after several unsuccessful deer hunts.
J.J. told Alex to be patient, his year would come. And, finally, it did.
Alex Greve, a sixth-grader at Kiewit Middle School, recently shot a 4x4 buck with a crossbow while out hunting with his grandpa, Steve Schneider.
Schneider learned how to hunt at an early age and has been sharing that knowledge with his grandsons. Both boys killed their first deer at the age of 11.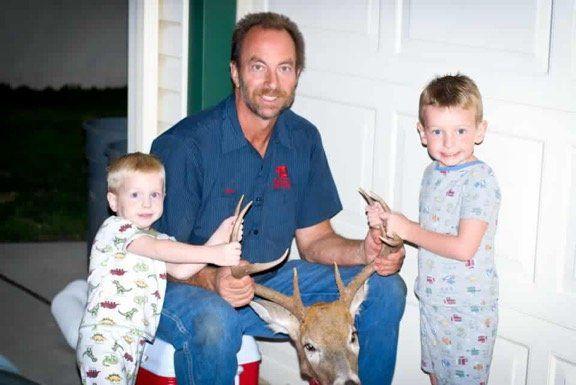 Alex said he and Schneider had spent many mornings trying to harvest a deer, but it never worked out. Alex said many times it was because they spotted does instead of bucks.
Plus, he says, he was just a little too young.
They found success on some private property near Fontenelle Forest in Bellevue. Schneider went through the application process to hunt there and got the landowner's permission. Alex said when he saw the buck he knew it was going to be the one.
They've taken the deer to Rivercity Taxidermy to get mounted, just like two years ago when J.J. harvested his first buck. It was a 5x4.
Sign up for World-Herald daily sports updates
Get the headlines from Creighton, Nebraska, UNO, high schools and other area teams.
Alex said it was pretty exciting when his long wait ended. "High fiving and fist pumping'' is how he described the moment.
Both boys have been so excited that now younger sister Josie wants her shot.
"Papa, now it's my turn to go hunting with you,'' she told Schneider.
Alex said harvesting a turkey is his next goal.
Trophy Board photos: Nebraskans and their trophies
See a photo gallery featuring some local hunters' top prizes from across the Midlands.