The Harlem Renaissance in the 1920s and '30s attracted established luminaries as well as young artists and philosophers, seeking an opportunity to share, learn and create. The movement's leading artist was drawn eastward all the way from Kansas City.
Aaron Douglas, the son of a baker and a homemaker in Topeka, Kansas, enrolled in the fine arts program at the University of Nebraska in 1918. After graduation, he taught high school art in Kansas City for two years before joining New York's flourishing art scene and becoming a seminal influence in the Harlem Renaissance. With his talents as an illustrator and graphic artist, he depicted African-American life, struggles and achievement, leading him to accolades, commissions, fellowships and a distinguished career as an art professor at Fisk University in Nashville, Tennessee.
A century after Douglas enrolled, his influence on the University of Nebraska is felt through the Aaron Douglas Professorship in Teaching Excellence and the Aaron Douglas Scholarship, awarded to out-of-state students who, like Douglas, exhibit superior academic performance.
His art can be seen on campus, too. "Window Cleaning," an oil painting created in 1935, captures an everyday scene in Harlem and is one of five works by Douglas at the Sheldon Museum of Art.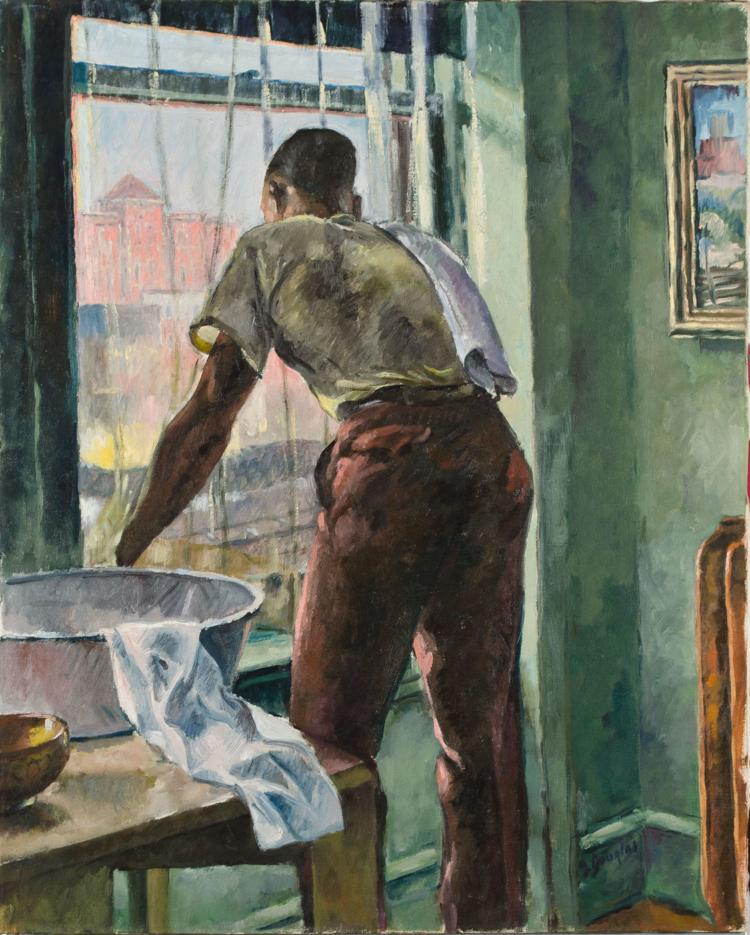 The Sheldon Museum, like Douglas, has an inspiring legacy of art and arts education. In 1888, a group of 67 women and men gathered in Lincoln to form the Haydon Art Club, which is now the Sheldon Art Association. First housed in the University Library Building, the club's art collection then moved to the upper floors of Morrill Hall.
Sheldon Memorial Art Gallery was dedicated in 1963, providing a welcome and permanent home for the collection.
Funded by the estates of Mary Frances Sheldon of Lincoln and her brother Adams Bromley Sheldon of Lexington, the landmark Philip Johnson–designed building was renamed Sheldon Museum of Art in 2008, and continues to serve the university and the state through its collections, exhibitions and programs. Sheldon Statewide, a traveling exhibition and outreach program, has reached 360,000 Nebraskans since 1987.