With her big brother in tow, 9-year-old Julianna Wright made a beeline for the arcade games at The Amazing Pizza Machine. Minutes later, she was all smiles and doing exactly what she wanted to do on a recent Thursday evening.
So was Brandon Parkison, who was visiting from Memphis and let his sister choose where to go for fun. "She decided here," he said. "It's just a lot of fun. She beat me in the motorcycle race."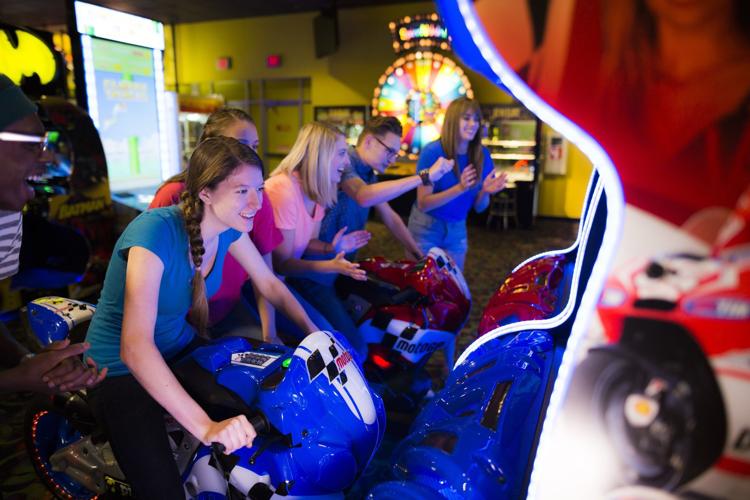 Nearby, Omahans George and Patty Penke watched as their two granddaughters navigated The Amazing Pizza Machine's multilevel playland. Their daughter and her husband had invited them to join the family for the pizza buffet and play time.
Penke said his daughter made a good choice. "The 4-year-old likes to play the basketball game," the grandfather reported. "If she turns out to be tall like her dad …"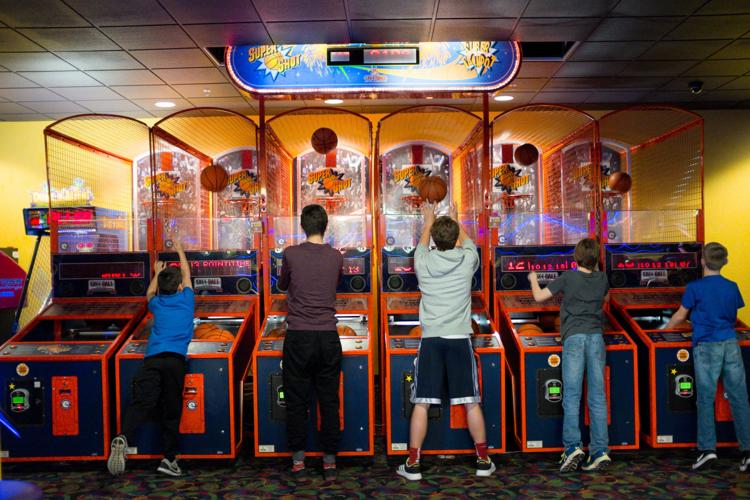 The Amazing Pizza Machine, 13955 S. Plaza, offers variety so guests of all ages can enjoy their visit, said Allen Wachter, vice president. The family entertainment center is a popular destination for birthday parties, reunions, sports team outings, company picnics and more.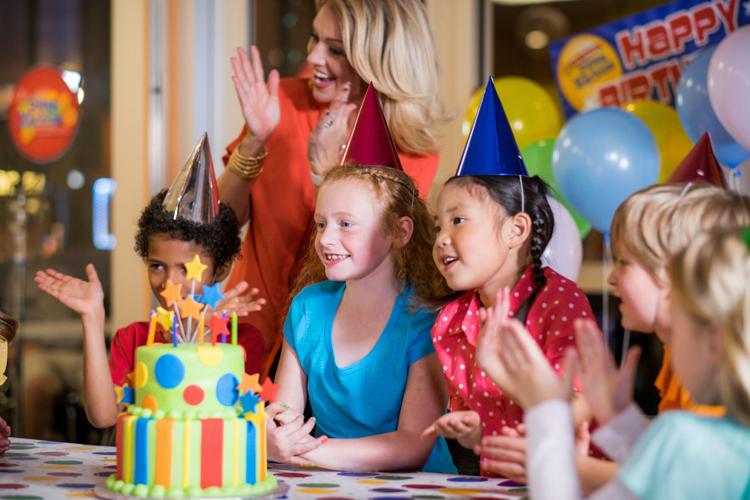 The 60,000-square-foot family entertainment center continues to evolve in an industry where the competition is constantly looking to gain an advantage, according to National Industry Consultant Brooks Lilly, whose Overland Park, Kansas-based company focuses on technology and revenue for the entertainment industry. Lilly said the key is keeping the facility fresh and relevant to family entertainment — not just focusing on the 6-year-old.
The Amazing Pizza Machine adds attractions annually. Currently, the centerpiece is Hologate Virtual Reality, where up to four competitors attempt to protect their space base against an onslaught of zombies. "They come at you from all directions. You can talk to and hear your friends," Wachter said.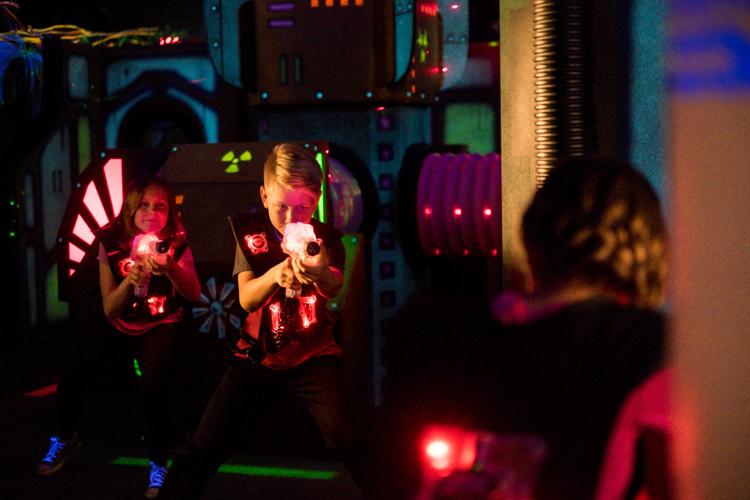 Another new offering is Connect Four Hoops — a physical and competitive game with a dose of nostalgia. "It's the sweet spot of sweet spots for game competition. It has a nostalgic feel – and you can win tickets," said Wachter.
According to Wachter, food is also an important part of the experience, and Amazing Pizza Machine makes this a priority. "The arcade industry, throughout its history, has not been known for high cuisine," he said. "The owners (here) created the idea to marry their restaurant-industry expertise with the fun of a huge arcade."
The buffet, which is near the entrance, offers unlimited access and a wide selection of high-quality options, including a salad bar, taco bar, pizza, pasta, dessert bar and soft-serve ice cream.
"You can eat the second you walk in the door. Go back and forth, eat as little or as much as you want. It offers variety," Wachter said. "Something to make the 3-year-old and the 83-year-old happy."
Adult groups like the National Active and Retired Federal Employees like the buffet so much they hold monthly lunch meetings there. Chuck Skripsky said members of his group picked the venue some years ago. "It seemed like the most reasonable, and the food is good," he said.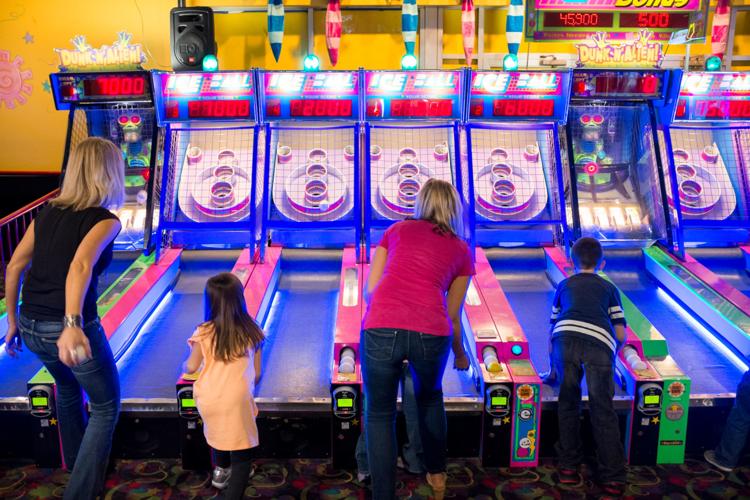 This broad appeal extends past the buffet to many of the games. "A 4-year-old girl can play and so can her 72-year-old grandfather, and everyone in between," Wachter said. "It's a great experience."
In 2007, the International Association of Amusement Parks and Attractions named The Amazing Pizza Machine the Top Family Entertainment Center of the World.
Yes, the world.