E xpect some surprises when checking out Stirnella Bar & Kitchen's updated menu for the first time.
First, the menu has a new look. It's colorful and brings energy and fun vibes to the restaurant.
After all, eating out is supposed to be fun, said Matt Carper, Stirnella co-owner. He and Matt Moser, co-owner and executive chef, recently unveiled a revised menu that, Carper said, is worth a second look.
Next, look closely at the menu items — many are new, some revised and others are customer favorites that aren't going anywhere. What never changes, he said, is Stirnella's commitment to using fresh products from local farmers.
Stirnella Bar & Kitchen, situated at 3814 Farnam St. in Omaha's revitalized Blackstone district, typically changes its menu seasonally, but this one is more extensive and just in time to feature some offerings for autumn.
At the top of the list — and the menu — is French onion soup. Diners ask for soup year-round, and French onion soup is an obvious choice for the colder months, Carper said. "It's comfort. It's fall. Everyone loves French onion soup."
Popcorn chicken has been on Stirnella's menu since the restaurant opened in 2017. Stirnella's version is Plum Creek Farms Chicken with hot sauce, buttermilk dipping sauce, house pickles and the option to add blue cheese. It's a staple on the menu and it's not going anywhere.
Stirnella has another staple, the Blackstone Burger — one-half-pound wagyu patty, Rotella brioche bun, secret sauce, house pickles and homemade fries. The Blackstone Burger is available all day.
Stirnella's sandwich offerings for lunch now include a patty melt — featuring the one-half-pound wagyu patty, onion marmalade, pickled jalapenos and a secret sauce on local rye bread — and a grilled cheese sandwich. The grilled cheese comes with comte, taleggio, aged provolone, apple butter and aleppo pepper on local peasant bread.
A closer look at Stirnella's new menu reveals prices less than $20 for all items for lunch but one. "Great food doesn't have to come with a steep price," Carper said.
Stirnella's dinner menu comes with the same colorful look, a host of carry-over items from the lunch menu and similar price points with just three items more than $20. New on the dinner menu are pot roast, lasagna and mac and cheese.
Carper's prediction for what will be the most requested item on the new menu surprises even him. It's the fried chicken. During a recent chicken sandwich war between some fast-food chains, a World-Herald food critic proclaimed that Stirnella's version stood out among local competitors.
"That opened the flood gates. It's the craziest thing," Carper said. "This isn't a sandwich, but it's the same fried chicken, just not in a sandwich form. We now know there's a demand for fried chicken in Omaha."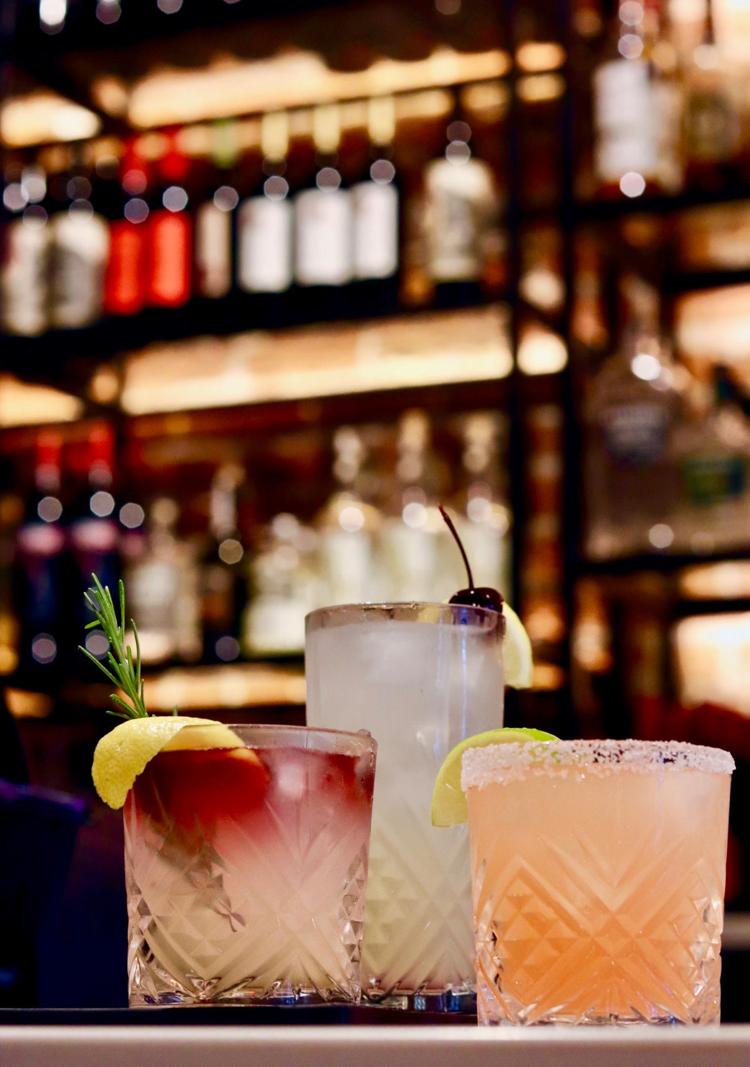 The new menus don't stop at just the food. Ally Downing, Stirnella's general manager, worked diligently to create a new fun drink menu that compliments the food menus. Gone are the drinks of the past, and here to join the fun are drinks like the Man-gria (gin, lime, lemon, cherry and Busch Light) and the Blue-tiful Margarita (blueberry infused tequila, lime, blue liqueur and blueberry syrup). The cocktails pack a punch and are welcomed by a new section of boilermakers to the drink menu, Carper said. "This drink menu was meant to be fun and energetic. We want to let the visitors of Blackstone know that Stirnella has great food, great service and fun cocktails that can lighten any party."
Stirnella's happy hour menu features new snack items all under $10 and an overhauled drink list, with $6 cocktails and $7 boilermakers. "We've always had happy hour, but we're having some fun with it."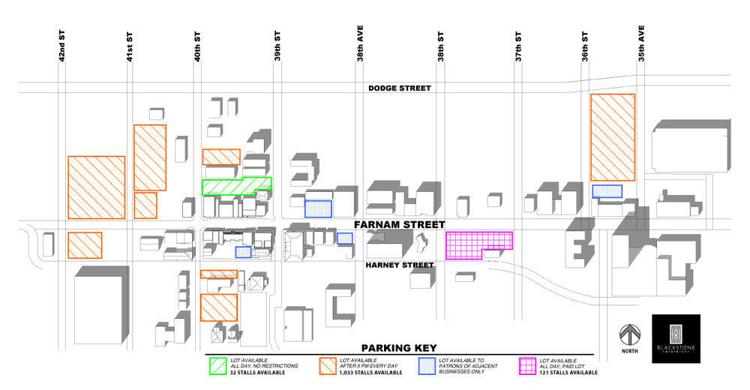 Stirnella offers validated parking for guests in the lot at 38th and Farnam Streets. Simply take a photo of your parking receipt and Stirnella will validate the day of. There are also five additional nearby lots that are available to park for free after 5 p.m. and all day on the weekends.