Senior residents of Immanuel's Omaha-based retirement communities showed their game faces this fall through a nearly three-month-long bocce ball tournament.
The tournament culminated at the final this October, with not only bragging rights on the line, but prizes like a Christmas lights limo tour and a four-course meal at Immanuel's fine-dining restaurant at Lakeside Village.
The tournament is just one way Immanuel Communities is encouraging senior residents to get active, connect and discover new interests.
"Today's retirees are active," says Jennifer Knecht, vice president of marketing and sales at Immanuel. "Residents in each of our communities drive programming and today we offer a diverse array of enriching activities, wellness opportunities and unforgettable experiences."
This programming, Knecht says, is aimed at helping senior residents live the healthiest retirement they can — in mind, body and spirit.
Over the last year, Immanuel has reimagined and redefined their retirement community programming to appeal to younger, more active seniors.
Their answer was Thrive by Immanuel, a program that celebrates healthy aging through nine guiding principles: music, wellness, connection, faith, recreation, community, creativity, service and lifelong learning.
From personalized fitness training to on-site pastoral staff, volunteer opportunities, cross-country travel events, and yes, bocce ball tournaments, residents are taking full advantage of all that Thrive by Immanuel has to offer.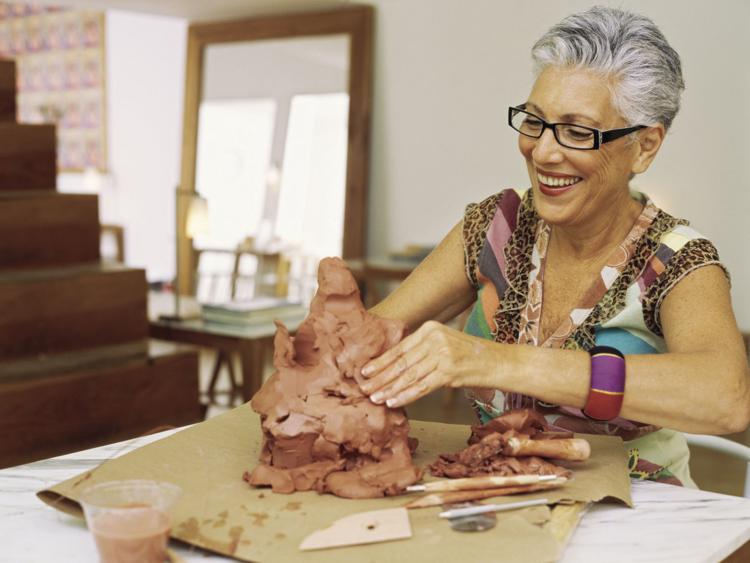 For Knecht, residents were the inspiration for the switch.
"Younger retirees don't want to live in a traditional retirement living environment," says Knecht. "They want choices. They want to discover new passions, try new things. Above all, they want individualized opportunities. Thrive programming helps facilitate those experiences."
The bocce ball tournament married several of Immanuel's Thrive principles, allowing residents to connect with seniors in other Immanuel communities, get more active and try new things. But it's far from the only way Immanuel encourages residents to connect.
Intentional community designs have also worked to facilitate resident wellness. Several Immanuel communities, including Omaha's Lakeside Village and Arboretum Village, have experienced major renovations over the past few years.
The new designs created additional social gathering places, state-of-the-art wellness and fitness gyms, even restaurants to some campuses. Knecht said leadership teams were intentional about renovations, with an overarching goal of creating additional spaces for residents to connect with each other.
"Social connection is an important part of aging well, but everyone defines the ideal social experience differently. Some residents want to get as involved as they possibly can, while others try a few activities here and there. That's why offering variety of ways to connect is so important," said Knecht.
As a non-profit retirement living provider Knecht says reinvesting into new programming, renovations and amenities is an important focus for Immanuel's leadership staff.  "Doing what's best for residents and area seniors has always been a priority at Immanuel."
With the fall bocce ball tournament complete, the organization continues to look for new ways to connect senior residents. For Knecht, she envisions a lot of laughter along the way.
"These experiences have been so much fun, not only for residents but our team of employees who dedicate time to ensuring every offering, every service is intentional. At the heart of it, we believe exceptional experiences are what retirement should be about."
Immanuel is a 132-year-old organization that owns 14 retirement and senior living communities in Omaha, Lincoln and Des Moines. It also operates three Immanuel Pathways PACE (Program of All-inclusive Care for the Elderly) centers in Omaha and southwest and central Iowa. Learn more about Immanuel and its Thrive programming at immanuel.com.