No holiday season is complete without a trip to the outdoor ice rink in downtown Omaha.
"It provides those magical moments that everyone is looking for in the holiday season," says Sarah McMahon, executive director of The Capitol District.
For 12-year-old Lyla Hurt, it's where she first learned to skate last year. "I knew nothing at all about skating but immediately loved it," she says. "Mom called me 'the berserker' because every time I fell, I'd get back up and keep skating faster."
Lyla's mother, Maggie Smith, also enjoys the atmosphere. "There were people walking in and out of the restaurants and there was a really festive holiday feeling," she says."Once we started skating, my daughter wouldn't stop! She begged me to go every night and before we knew it she was taking skating lessons. We're really looking forward to going again this year. Even though the indoor rinks are fun in the warm months, there's nothing like being outside, bundled up, holding hands and skating together."
The ice rink is open to the public Dec. 6 through Jan. 21 in the central plaza of The Capitol District, 1022 Capitol Ave.
No snow or freezing temperatures? No matter. The 60-by-120-foot ice sheet is artificially chilled so it's ready no matter the weather.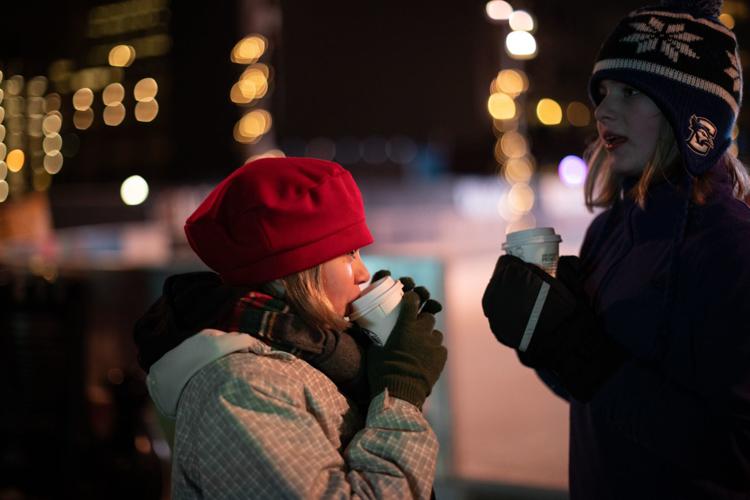 Admission, $10, includes skate rental (patrons may bring their own skates but admission still applies). Daily hours of operation vary.
A portion of proceeds will go to Conagra Brands' "Shine the Light on Hunger'' campaign to alleviate food insecurity in Iowa and Nebraska. The Conagra Brands Foundation will match up to $100,000 of total donations for this year's beneficiary, Food Bank for the Heartland.  
"We are excited not only to be involved and give back to the community, but also to make unforgettable memories this holiday season," McMahon says. "We see a lot of people skating and enjoying all the other amenities of The Capitol District — dining, drinks, entertainment, even a night's stay in the Marriott."
To add to the experience, movies will be shown at select times on the giant LED screen in the plaza.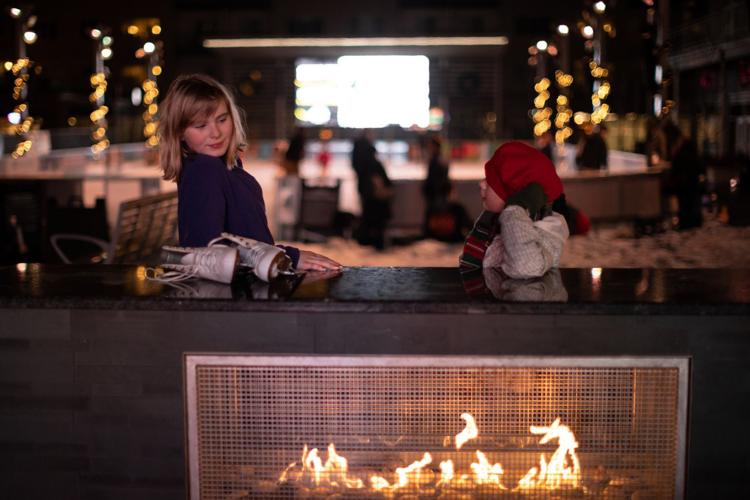 This is the rink's third season in The Capitol District plaza. Previously, the rink sat kitty-corner from The Capitol District (in 2016) and on the Conagra campus (2007-2015).
Sue Brookhouser, vice president of human resources for Conagra Brands, has enjoyed the rink through the years. She appreciates the philanthropic contribution on top of family-friendly fun.
"It's wonderful to see the community out there, getting some fresh air and exercise in the name of raising food and shining the light on the issue of hunger," Brookhouser says.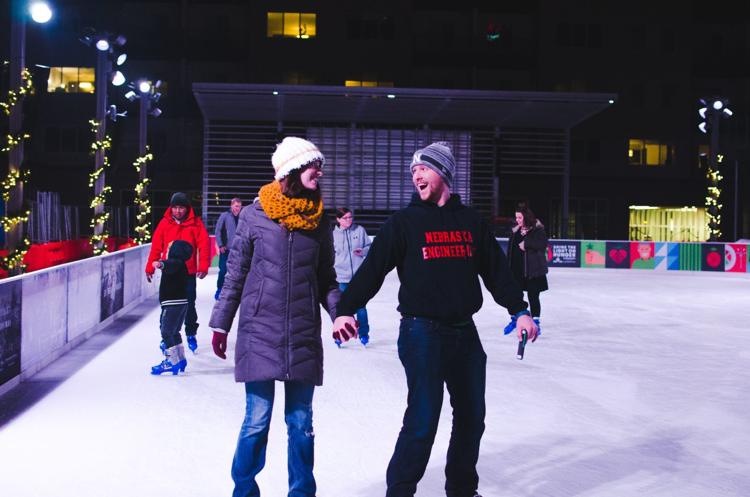 Special holiday events
• Dec. 6, 5:45-7 p.m., Ice Rink Grand Opening Celebration
• Dec. 7, 1-3 p.m., Skating with Santa Claus
• Dec. 8, 2-4 p.m., "How the Grinch Stole Christmas" Movie Watch 'n' Skate with a 1-3 p.m. appearance from The Grinch
• Dec. 13, 6-8 p.m.) "Elf" Movie Watch 'n' Skate
• Dec. 14, 12:30-1:30 p.m., Moylan Premier Skating Club Holiday Performance
• Dec 15, 1-3 p.m., skate to your favorite "Frozen" songs with appearances by Anna and Elsa characters from the Disney film
• Dec. 21, 6-8 p.m., "Polar Express" Movie Watch 'n' Skate
• Dec. 22, 1-3 p.m., Skating with Santa Claus
• Jan. 4, 10 a.m.-noon, "Try Hockey Day" with Omaha Hockey Club Mighty Mites; pre-registration required
For hours of operation and other details, visit www.omahaicerink.com.