Each year it seems like the countdown to summer starts earlier and earlier – because summer means summer camps – and camps mean fun!
There are tons of summer camp options around the Omaha metro, but Fontenelle Forest offers something different: A chance for kids to hike, explore and connect with nature.
Noted education writer and professor David Sobel has said, "If we want children to flourish…to become truly empowered… then let us allow them to love the earth before we ask them to save it."
His view embodies the mission of Fontenelle Forest, and through our summer camps we aim to inspire youth to love nature by exploring their local flora and fauna.
Surrounded by nature, campers dive into the unknown and have adventures that develop great life skills and a lifelong love for the natural world.
Whether your child is interested in animals big or small, wiggly and slimy forest dwellers, or even enchanted or fanciful creatures, we offer a camp tailored to capture the interest and imagination of all ages, from toddlers to teens.
Learn the ABCs of nature with Possum Pals, our caregiver-and-me camp, designed for ages 3 to 5 and their caregivers to bond while discovering the natural world together.
Looking for a cool new summer camp option for kids who love animals? This year we teamed up with Omaha's Henry Doorly Zoo & Aquarium to bring you Predator and Prey! This camp is for kids ages 6-12 and will allow them to explore the constant tug-of-war between predators and prey both locally and around the world. Campers will spend two days at Fontenelle Forest and three days at the zoo.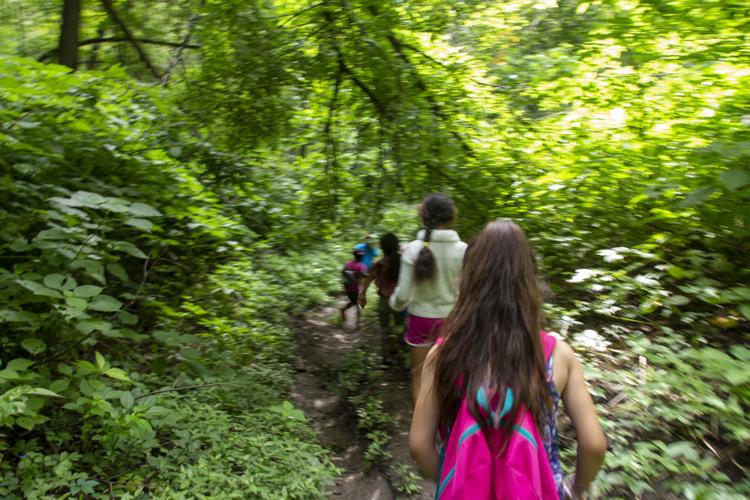 Does your child find insects interesting? A Bug's Life is for them. Campers will step into the world of bugs while exploring the terrain of Lauritzen Gardens and Fontenelle Forest. Each day will focus on new insects. Campers will discover everything from pollinators that fly around our skies to the creepy crawlers that dwell underground.
For more adventurous kids who love a challenge, we're offering a new three-day, two-night Adventure Camp. For the child who loves camps so much he or she doesn't want to leave at the end of the day, there's the add-on option of Extended Camp, with more camp games and activities.
This is just a sampling of Summer Camps at Fontenelle Forest.
Camps fill up quickly, so register now. To learn more, visit fontenelleforest.org/camps.