While many established toy stores are shuttering their operations, Fat Brain Toys is bigger and better than ever. The Omaha-based business is celebrating its 18th holiday season.
Karen Carson has watched Fat Brain Toys grow from a basement startup (which she co-founded with her husband, Mark) to an international manufacturing, distribution and retail operation with 45 full-time employees and storefronts in Omaha and Overland Park, Kansas.
She attributes the success to staying true to core values: to produce timeless toys designed with child-developmental goals in mind; to offer quality, safe and durable toys meant to be passed down for generations; and to make customer service a top priority.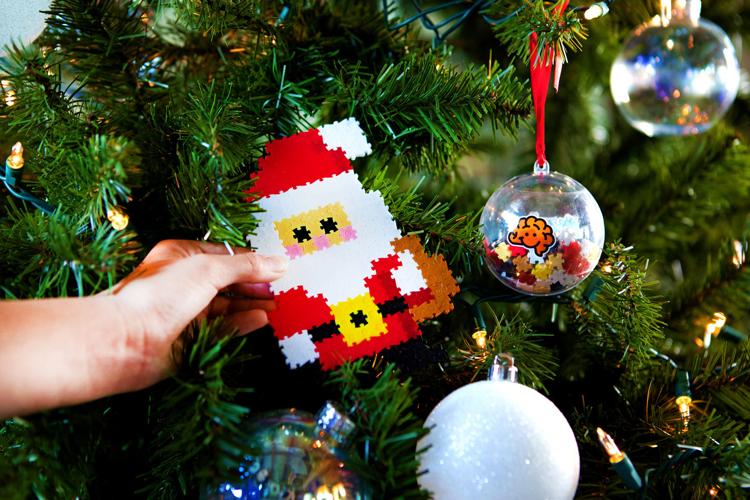 It all started with a birthday gift to her 10-year-old son, Adam. An aunt gave him a set of magnetic blocks called "Geomag," a popular product that Fat Brain Toys still sells today.
The dot-com bubble had just burst, and the Carsons were toying with entrepreneurial ideas. "Why don't we build a website to sell this?" their son asked, referring to his new toy. Why not? Mark Carson had e-commerce experience and worked it out. Their website went live on Halloween 2002. After trick-or-treating, the family returned home to their first orders.
"We were looking for a good-quality product," Karen Carson says, "and this just fit perfectly for our family and our core values — that when our children were playing, they should be learning as well."
Adam grew up to become one of the company's lead industrial designers. In that same time, tumultuous economic pressures have upended the toy industry. Amazon and online retailers displaced brick-and-mortar operations. Toys R Us struggled and went bankrupt. But Fat Brain Toys thrived.
In 2013, a Fat Brain toy called "Tobbles Neo" won "Infant Toy of the Year" at the Spielwarenmesse International Toy Fair in Nurnberg, Germany (think Oscars of the toy industry). The company won many other awards, too. In June, the company was named "Toy Manufacturer of the Year" by peers in the American Specialty Toy Retailing Association.
The first product that Fat Brain Toys ever developed and manufactured in Omaha is a toy called "Dado Cubes" (which it still offers).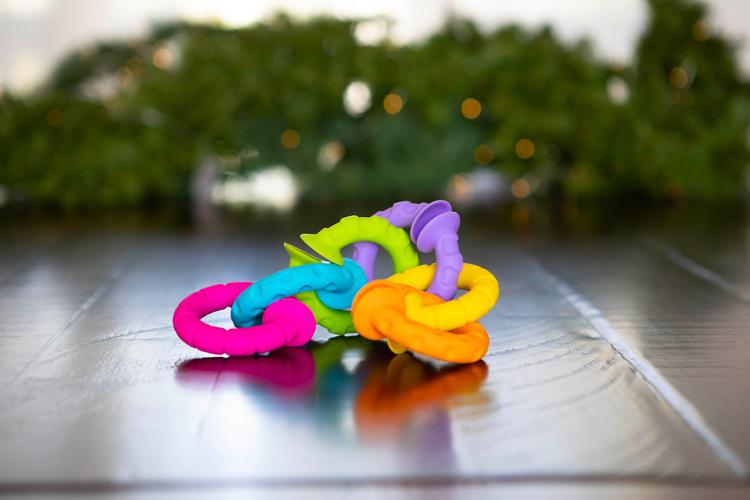 "We felt like we were making an impact when we saw it on the shelves at the Metropolitan Museum of Art," Carson says.
Working in the toy industry is full of fun surprises. Just recently, Carson learned that "Dimpl Duo" (designed by Adam), made a cameo on the latest season of "Keeping Up With the Kardashians."
Carson says, "Our daughter was watching and yelled from another room, 'I just saw Adam's toy in the Kardashian's private jet!' "
For longtime customer Lisa Suess, the idea of buying locally first attracted her to Fat Brain Toys when she drove past the Omaha retail store more than a decade ago. Suess stopped in and discovered many other fun reasons to return, which she does frequently before holidays and kids' birthdays every year.
"Parents can feel good about buying an educational toy, a green toy, or a quality toy — and the kids will love playing with it," says the mother of three boys (ages 7 to 12), adding that she enjoys shopping at Fat Brain Toys as much as her kids.
"By your third child, you get anxious about how many toys you have," she says. "To give my youngest boy a toy that is new and unique — that his older brothers want to play with — that is an accomplishment."