For many native Omahans, the name Duchesne is synonymous with all-girls, private high school education. What most people do not know is that Duchesne is also home to a preschool for 3-5-year-old girls and boys. Every morning from 8:30-9:00, a passerby on 36th and Burt Streets will see cars, SUVs and vans lining the street as pint-sized students emerge with miniature backpacks in matching smocked dresses and polo shirts. These littlest scholars of Duchesne always arrive with a palpable eagerness to learn.
Duchesne Preschool, which just celebrated its 20th anniversary, has an academic program that includes specialist teachers in the areas of Spanish, art, music, computer education and P.E. These age-appropriate programs integrate the preschool skills being presented in the classroom and provide introductions that set the foundation for further exploration in these areas throughout the child's life. Duchesne Preschool requires the lead teachers in each classroom to have at least a bachelor's degree in education. The preschool also boasts a low student-to-teacher ratio. The state of Nebraska mandates a ratio of 1 to 10 for 3-year-olds. Duchesne's limit is 1 to 6. For 4-year-olds, the state mandates a ratio of 1 to 12. Duchesne's limit is 1 to 7.
As with Duchesne Academy, the preschool shares a connection to the Network of Sacred Heart Schools, an association of 24 Sacred Heart schools across the United States and Canada. The Network provides services and programs that promote and stimulate creative education and leadership framed by the Goals and Criteria of Sacred Heart education. In the preschool, the Goals of Sacred Heart education have been adapted for preschool-aged children (seen in bold):
1. Love God.
A personal and active faith in God
2. Love to Learn.
A deep respect for intellectual values
3. Help the needy.
A social awareness that impels to action
4. Share and Cooperate.
The building of community as a Christian value
5. Learn right from wrong.
Personal growth in an atmosphere of wise freedom
The rich traditions of Sacred Heart Education are incorporated into the preschool program, and sensitivity to each child's abilities, potential and readiness is emphasized. Interaction with the Duchesne Academy students provides a unique collaborative environment and enhances the overall experience. These objectives resonate with Duchesne Academy graduate and current preschool parent Meghan Sodoro Michelic.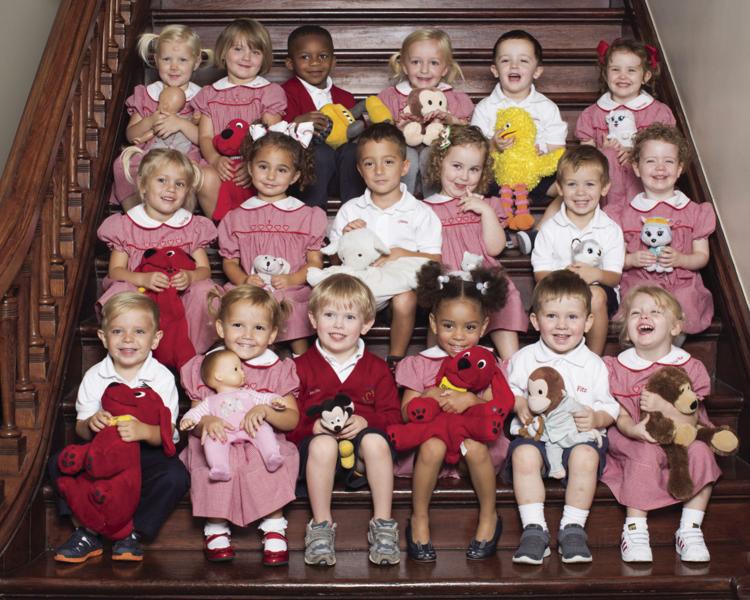 "What makes Duchesne Preschool so special is that it is directly connected to and deeply rooted in Sacred Heart education, which allows our children to learn about the world through compassionate eyes and an open heart. The traditions of the Sacred Heart, when observed through the eyes of a child, are truly something beautiful to see.
"I will forever be thankful to the educators and administrators at Duchesne Preschool for taking exemplary care of my child every day, while also helping her to become a thoughtful, intelligent and caring child of the Sacred Heart."
The preschool offers flexible options for busy and working parents with 2-, 3- or 5-day programs and before/extended care available, covering the hours of 7:30 a.m. to 5:30 p.m. Financial aid opportunities are also available. For more information about Duchesne Preschool, visit www.duchesneacademy.org/apps/pages/preschool. To schedule a tour, please contact Sara Wachter, Duchesne preschool director, at swachter@duchesneacademy.org or 402-558-6250.