The fall 2019 semester marked the opening of the Interprofessional Learning Center, a new facility on the Clarkson College campus dedicated to cultivating student success and leading the institution to the next level of excellence in health care education.
More than two years of planning and development went into the $2.2-million facility, developed to support the institution's goal of preparing students to thrive in the health care industry.
"We're continually expanding and renovating our facilities to meet the needs of the modern health care environment, all while staying true to our mission to prepare students to provide high quality, ethical and compassionate health care services," said interim president Dr. Aubray Orduña.
The project more than doubled the size of the previous skills lab. Vice President of Operations Jina Paul worked closely with strategic planning committees and faculty to ensure the space included essential components for student success.
"The Interprofessional Learning Center is a vital update that ensures our students are able to practice within the most realistic scenarios to prepare them for their future roles as health care professionals," she said.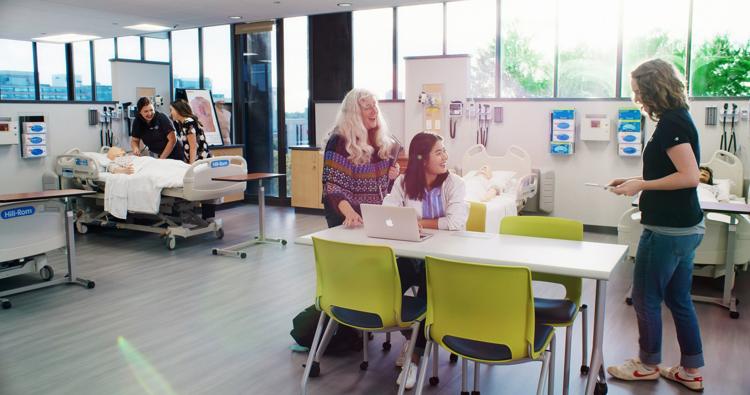 The facility allows for opportunities in interprofessional learning across all academic programs. The space is fully equipped with state-of-the-art exam rooms, hospital patient beds and a nurse's station to help prepare students for easier transition into current practice. An additional operating room simulation space allows students to prepare for practice within a realistic surgical area.
In addition to clinical settings, the Interprofessional Learning Center includes population and community health spaces with a simulated home environment, collaborative high-tech debriefing rooms and additional classroom space.
Throughout the facility, faculty and students have the opportunity to teach and learn while improving their technical skillsets, teamwork and professional skills. Debriefing rooms with video technology set up throughout the facility allow students to review their techniques and improve their skills.
The Interprofessional Learning Center is one of several updates on campus. The college is also preparing for the $4-million Clarkson Commons and Education Center, set to open in fall 2020.
That space will include three multipurpose classrooms, quiet study rooms and an open commons area. The building will also house the Center for Teaching Excellence, which provides professional development for faculty, interactive technology and innovative learning techniques for on-campus and online courses.
The new facilities ensure that Clarkson College is in a position to help meet the growing needs in a variety of health care fields, including nursing and community and allied health, as well as health care business, education and leadership.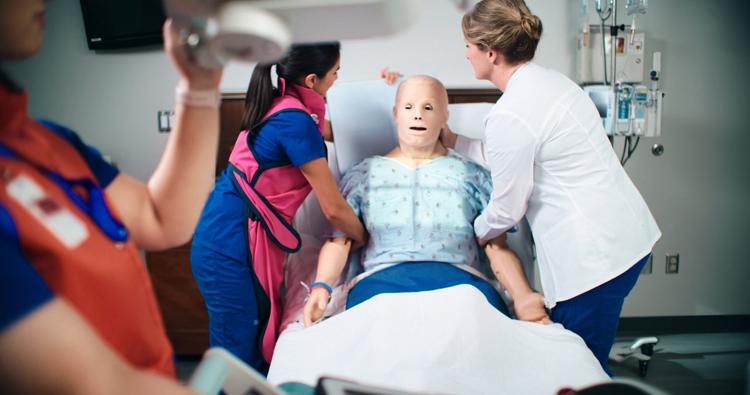 As provider shortages — especially in nursing, physical therapy, radiography, medical imaging and health information technology — continue to affect communities across the country, Clarkson aims to remove obstacles that can prevent admission into health care programs.
Beginning this year, Clarkson College will no longer require ACT or SAT test scores for incoming students. Evaluation of admissions, retention and graduation data suggests that a higher GPA in math and science courses, rather than a standardized test score, better aligns with student success.
"We believe that removing these requirements will allow us to remove unnecessary barriers for students and align with national changes occurring within admission practices," said Director of Enrollment and Advising Ken Zeiger.
All of these changes propel Clarkson College toward its goal to meet the demands of the ever-changing health care arena and educate future professionals and leaders in various fields.
"It is an exciting time here at the college," said Paul. "We're already receiving positive feedback from our students and faculty in regards to the new Interprofessional Learning Center, and this is just the beginning of our multi-year plan for renovations and expansion."