We are all learning how to grocery shop for more home cooking and dining than we're accustomed to doing.
Let's talk about a solution to having main course choices on hand all the time.
Have you ever purchased beef directly from a producer and had it cut exactly the way you prefer at a custom butcher shop? If you have freezer space, this could be a great option for your family. I don't know of one website that lists all butcher shops in the area, but I did an Internet search for "Nebraska custom butcher shops" and a good-sized list popped up.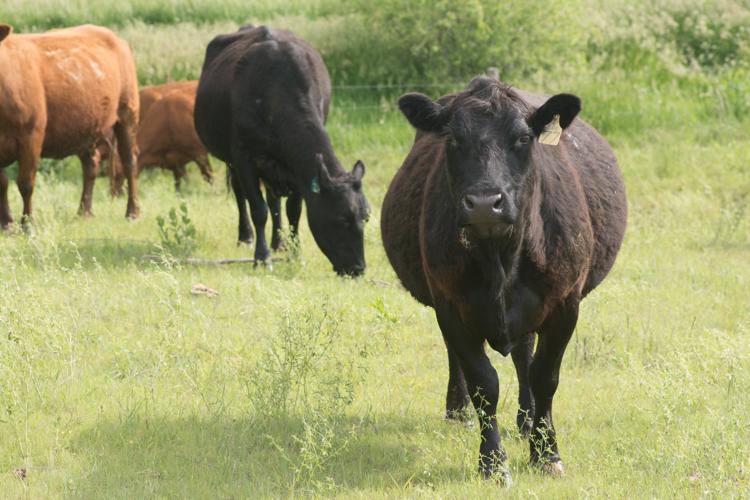 Considerations for purchasing freezer beef:
1. Do you know a beef producer you can purchase directly from? If so, ask to be on their list to be notified when their next beef is ready. If you don't know a local producer, call the custom butcher shop near you and ask if they have some coming in that isn't spoken for. They will be glad to pair you up with a beef producer.
2. Beef is typically sold in quarters, halves and whole. A standard upright freezer, if completely empty, can hold half a beef. You may want to pair up with a neighbor to split a quarter or half.
3. Have your beef cut to your specifications! You will choose how lean you want your hamburger, if you want roasts and how many pounds you would like them to be, how thick you want your steaks, and more. You'll note your specifications on a cut order form, which your butcher will be happy to help you fill out.
4. Most beef producers will price the animal slightly over current market price. These animals are often hand-fed, and there is cost in delivering the animal to a butcher shop. Custom butchering ranges in price based upon details of your cut order. Generally, you can plan on significant savings compared with purchasing a cut at a time at a meat counter. It will be an investment that will keep your family supplied with beef for at least several months.
5. Once you have your freezer stocked, the meal options are endless. Grilling season is here (of course at our house, it's year-round anyway), and there are many more fun and delicious options to enjoy. I recommend visiting www.beefitswhatsfordinner.com for ideas for the different cuts you will have in your freezer.
Dawn Caldwell and her husband, Matt, live near Edgar, Nebraska, and ranch along either side of the Nebraska/Kansas boarder. Dawn also works full time as Head of Government Affairs for the Aurora Cooperative.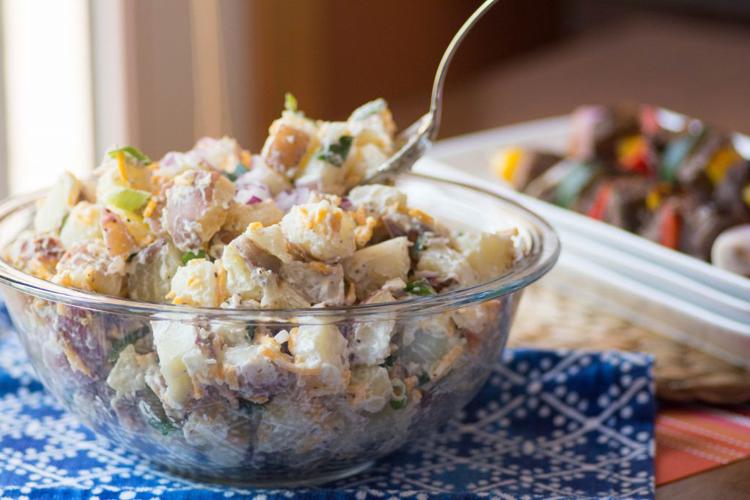 Steakhouse Potato Salad
In the spirit of enjoying beef –and grilling in particular– Dawn Caldwell shares her recipe for Steakhouse Potato Salad. It's her family's favorite side dish for everything from hamburgers, to smoked brisket, to steaks.
Ingredients
5 large red potatoes, cleaned and cut into 1" cubes (leave skin on)
½ cup sour cream
¼ cup mayonnaise
1 tablespoon of your favorite steak seasoning (for this recipe, I prefer Montreal Steak Seasoning, and add more to taste)
4 strips high-quality bacon, cooked and crumbled
1 cup shredded cheddar cheese
1 bunch green onions, sliced
Instructions
1. Place the potatoes in a pot with enough water to just cover the potatoes. Boil until fork-tender, about 12 minutes.
2. While the potatoes are cooking, stir together the sour cream, mayonnaise, onions and steak seasoning in a large bowl.
3. When the potatoes are done, drain them and allow to cool to room temperature. Add the slightly warm potatoes to the sour cream mixture and add in the bacon and cheese. Mix well.
4. Cover and refrigerate for 1 hour to allow flavors to blend.