The owners at Butterfish have a twist on the concept of less is more.
They prefer simple is more.
While the menu changes seasonally, executive chef/co-owner Matthew Moser and Chef de Cuisine Phil Cleary looked to simplify the available dishes at the restaurant that opened 13 months ago in Omaha's historic Blackstone district. This change-up will bring forward some traditional Asian items. And Butterfish's commitment to use local purveyors to provide the freshest ingredients remains the same.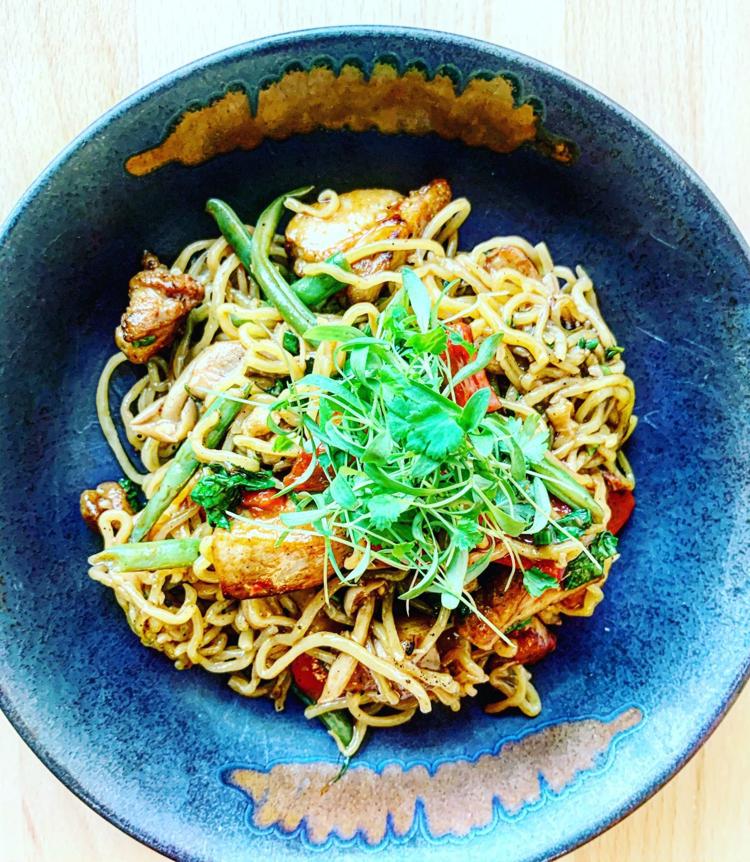 New to the menu is the $12 lunch special: the diner picks his or her choice of miso soup, house salad or steamed edamame, and two sushi rolls or an entrée option. The special is designed to allow diners to pick out their lunch and enjoy their break, and is available seven days of a week.
The happy hour menu has new items such as crab Rangoon and flavored sake bombs. The crab Rangoon features a Butterfish twist: beets – "to add color and flavor," said Matt Carper, co-owner of Butterfish. Sake bombs have names that range from sweet to savory: Peaches & Cream (peach sake and vanilla bean blonde beer) and Spicy Pickle (jalapeno sake and cucumber sour) are just two options. Happy hour is available from 2 to 6 p.m. Monday through Saturday and all day Sunday.
Butterfish continues to feature Plum Creek Farms chicken wings with a choice of szechuan peppercorn dry rub, sriracha honey or soy caramel flavor options. All wings are served with kimcheezy, a blue cheese and kimchi dipping sauce.
Two widely popular standbys – egg drop soup and miso soup – remain. Both are made in-house and are not rushed, Carper said. "The chicken consomme (in egg drop soup) takes a lot of time. It's a quality dish."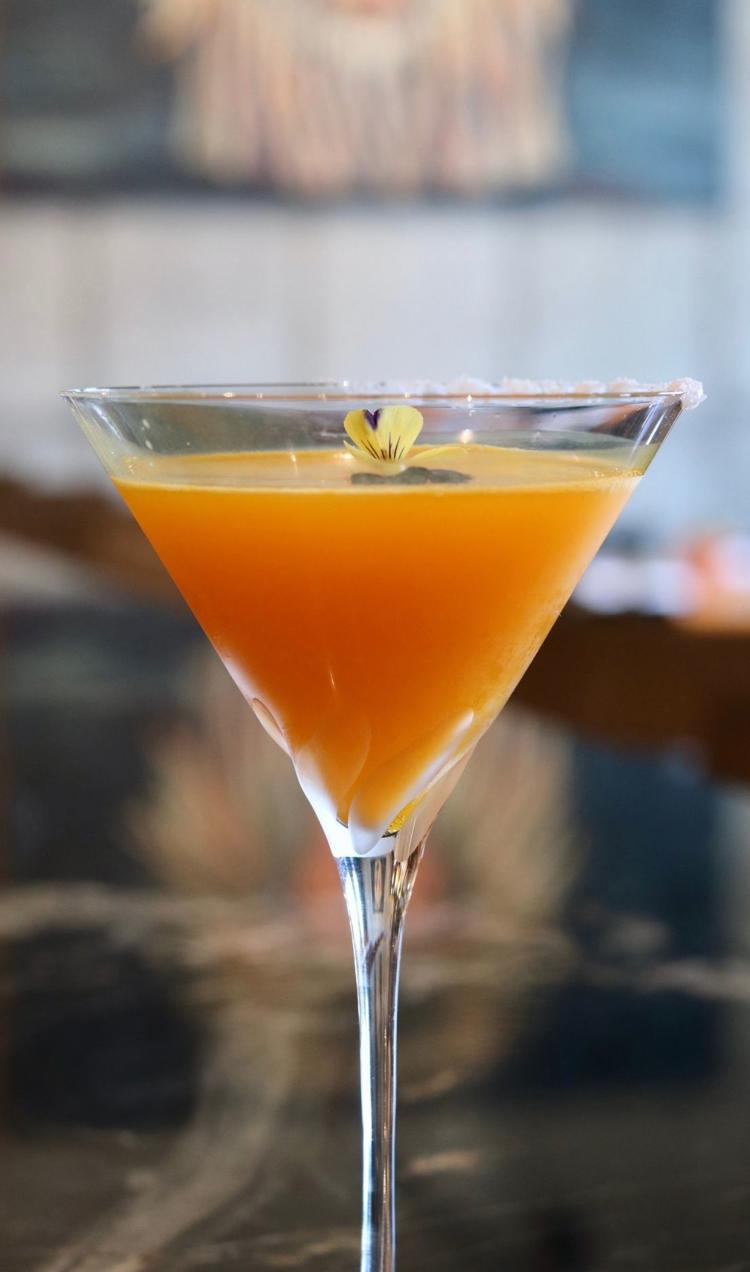 For its one-year anniversary, Butterfish offered a lo mein dish. Carper said the dish was such a "huge hit" that it's been added to the menu in addition to pad thai and fried rice. Guests can customize all three dishes with their choice of proteins and toppings. "Our goal is to give guests what they want," Carper said. Also new to to the menu is a pork egg roll, which features pork shoulder, cabbage, red pepper, apple and squash miso puree.
The sushi bar has revised offerings, with a nod toward more playful varieties. There are funky twists on sushi rolls with ingredients like kimchi, caramelized pineapple, pickled shiitake mushrooms, lemongrass curry and roasted cauliflower. There are traditional items such as sashimi, nigiri and classic sushi rolls like California, tuna maki and rainbow. There is an assortment of vegetable rolls as well. "El patron and vegged out have become very popular," Carper said.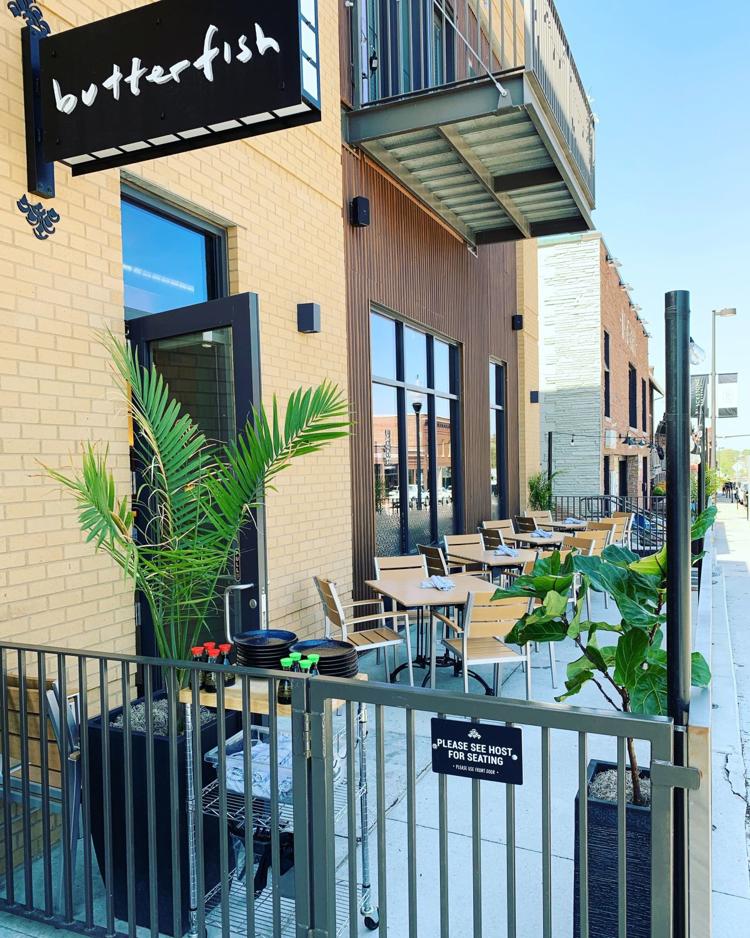 A sushi ingredient is also where Butterfish gets its name. "We feature escolar on our sushi menu, which is name Butterfish as well. Kind of a fun and funky name," Carper said.
Sushi not your thing? Don't fear, the half-pound burger is there to stay as it allows something for the diner who doesn't want sushi.
"We have simplified the menus to have fun and still bring the flavors that we think everyone will enjoy," Carper said.
Why visit Butterfish?
• Free parking. After 5 p.m. weekdays and all day Saturday and Sunday there is free parking in three different lots northwest of Butterfish. Signs in the lots say Blackstone visitor parking. Butterfish also validates parking for those who use the lot at 38th and Farnam Streets.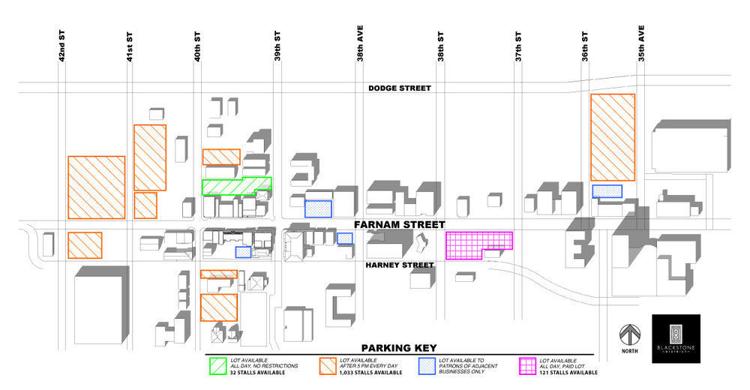 • Large to go/catering orders. Butterfish can help with your holiday planning.
• New drink menu. Look for Fukano, a reserve Japanese whisky exclusive in Omaha to Butterfish. "We have the entire lineup. We recommend taking it 'neat,' but will be happy to provide ice," Carper said.