Ryann McFee is all about personal relationships.
"That was the main reason I went into physical therapy," says the clinic manager of Gretna's new Athletico Physical Therapy. "It was an opportunity to be in health care while actually building relationships with people." 
McFee grew up in Fremont and loves the community atmosphere of small-town Nebraska. Since graduating in 2008 from the University of Nebraska Medical Center with her doctorate in physical therapy, she has spent the past 13 years serving patients on the western fringe of the Omaha metro area at the Papillion and Millard offices of Athletico (formerly known as Excel Physical Therapy).
She might spend three hours a week for four months working with a patient recovering from rotator cuff surgery. "You really get to know someone in that time," she says.
When McFee opened the new Gretna Athletico in late September, she was happy to see familiar faces. Clients who lived in Gretna followed McFee from the Millard Athletico clinic, where she previously worked, to their new neighborhood location at the intersection of Highway 370 and 168th Street.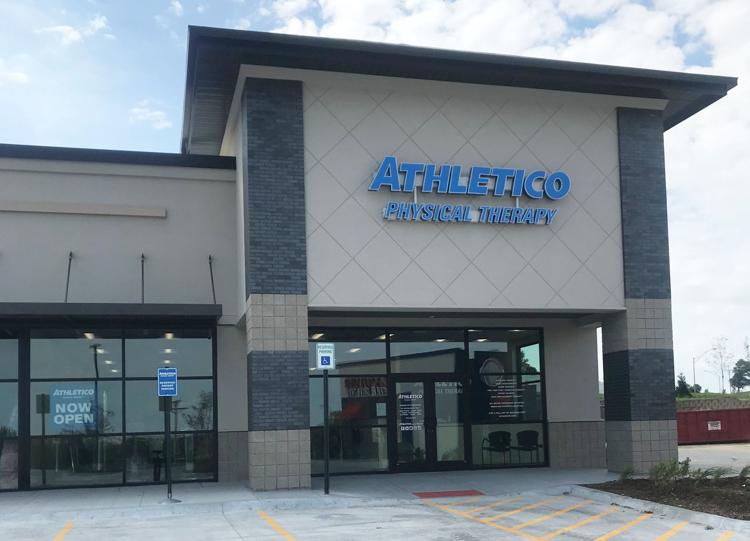 The new clinic opened just in time for the fall sports season. In the first two weeks, McFee has already seen three athletes from nearby Gretna High School.
She works with a wide range of clients — from toe-walkers as young as age 4 who need help with leg stretches, to athletes in elementary school, senior citizens struggling with balance and fatigue and everyone in between.
"Everyone's goals are different," McFee says. "Whether you are the quarterback of the football team, a parent trying to run a 5K with your kids, or just need to get back to walking to the mailbox without falling, we cater our therapy sessions to meet clients' individual goals."
Athletico offers free assessments to the public with no obligations (see note below for restrictions). Prospective patients don't need to see a primary physician before coming in for a free assessment, and they can expect one of three outcomes from the consultations:
They may receive suggestions for exercise therapies or activity modification advice to address problems causing physical stress or pain.
If further sessions are needed, Athletico will work with the client to arrange a physical therapy program.
In case of serious medical problems, Athletico may refer individuals to physicians for X-rays, MRIs, or other procedures.
Many patients don't know if they have a serious injury, McFee says, and that's OK.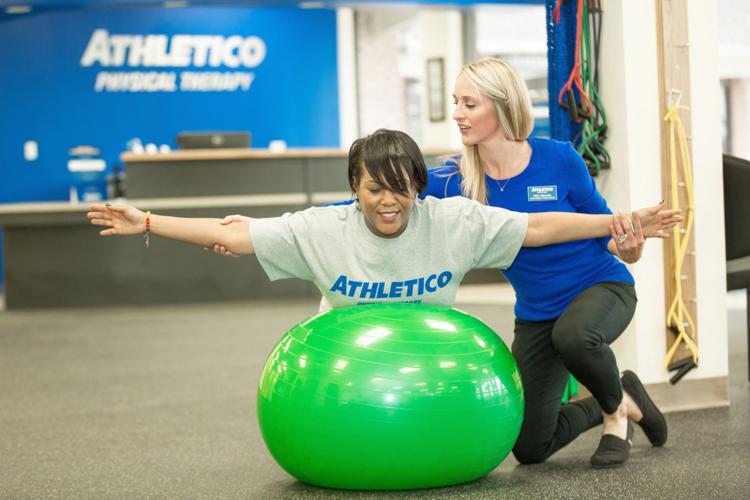 Athletico Gretna can provide treatment for everything from sports injuries to post-surgery recovery, worker's comp-related injuries, job site injuries, orthopedic rehabilitation and auto accident injuries.
Athletico is committed to seeing patients within 24-48 hours of inquiry. "It's all about offering access to healthcare. We will see you fast, sometimes the same or next day, but always within 24 to 48 hours," McFee says.
The Gretna Athletico clinic will host a ribbon-cutting event with the Gretna Chamber of Commerce in the coming months.
Note: Per federal guidelines, beneficiaries of federally funded plans are not eligible for a free assessment.