V isit the Black Hills Wild Horse Sanctuary, Susan Watt says, and you'll want to stay forever.
That's what happened to her 23 years ago. The Alabama native is now the director and president of the nonprofit near Hot Springs, South Dakota.
"We are a place where people can see natural history, beautiful landscape and the way America was 300 years ago,'' Watt says.
You'll also see wild horses. Hundreds roam the 11,000 acres of steep canyons and pine forests. The Cheyenne River runs through the property.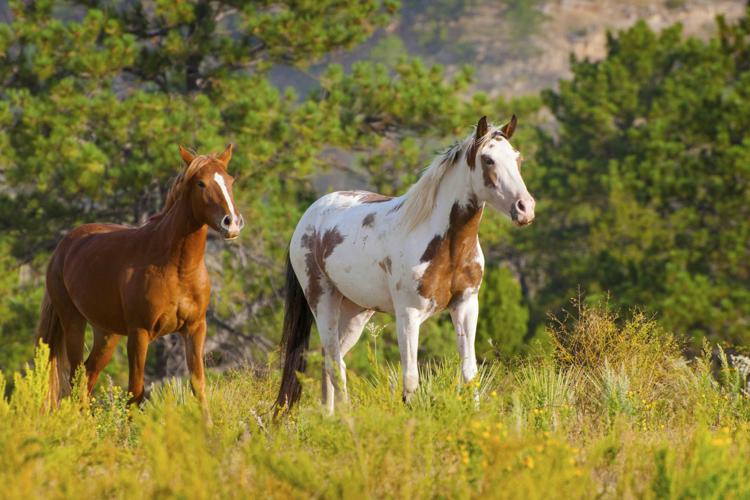 There are Spanish and Portuguese breeds, Choctaw Indian ponies and curly mustangs.
Just recently the sanctuary took in 17 horses from the Kisatchie National Forest in Louisiana. The horses were brought to Louisiana by the French and Spaniards, and now are being eliminated.
It's a story that's unfortunately happening in many places, Watt says. She loves horses, and after her visit, she wanted to help carry out the mission of founder Dayton O. Hyde, who created the sanctuary 30 years ago.
Many of the horses have gone through tough times, and Watt says the sanctuary gives them freedom.
"We are preserving the land and providing a safe haven of hope for wild horses that have been displaced,'' she said. "It's an opportunity for people to see wild horses up close and personal.''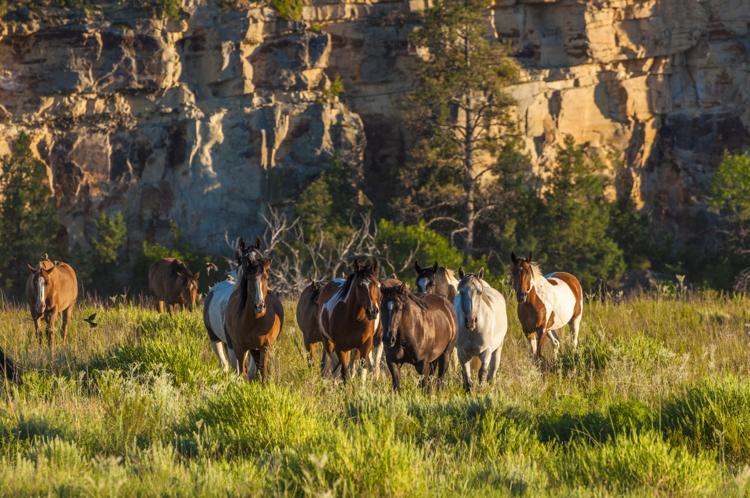 Several types of tours are available. It's necessary to call ahead because it's a working ranch.
Watt said they had a recent guest from Baltimore for a second or third time.
"It's like a breath of fresh air,'' she says. "It's beautiful, undeveloped and undomesticated.''
Guests will often bring in their own groceries for a two-night stay and go on a three-hour tour of the property. Then they soak in the beauty of the land from the front porch of their cabin.
Turkeys, deer and coyotes are often spotted and sometimes even a bobcat or two.
"There is no shortage of things to look at,'' Watt says. "They don't want to leave.''