While it's always fun traveling to new places, arriving when there is a festival scheduled adds a whole new layer to the experience.
Often there are many more activities to choose from, and it's a great way to learn more about a community. As Orange City Tulip Festival chairperson Wanda Vande Kieft says, "Breng ons een bezoek! Pay us a visit!"
ORANGE CITY TULIP FESTIVAL
Orange City, Iowa, May 16 to 18
Thousands of people come for this annual celebration of the community's Dutch heritage. Since its start in 1936, the internationally recognized festival features music and dancing by children and adults in authentic Dutch costumes, two daily parades, nightly musical theater, a carnival midway, Dutch delicacies, thousands of tulips and a dozen replica windmills. "Tulip Festival is fun for the entire family, and we love sharing our favorite Dutch traditions,'' Kieft says.
TIVOLI FEST
Elk Horn, Iowa, May 24-26
danishvillages.com This Danish village celebrates its heritage in a Memorial Day weekend of folk dances, live music, specialty foods, costumes, tours, Tivoli parade, street fair, car show, craft market, bike ride and more. It's the festival's 40th year, so some new things are in store. For starters: a pickleball tourney. Preregister online.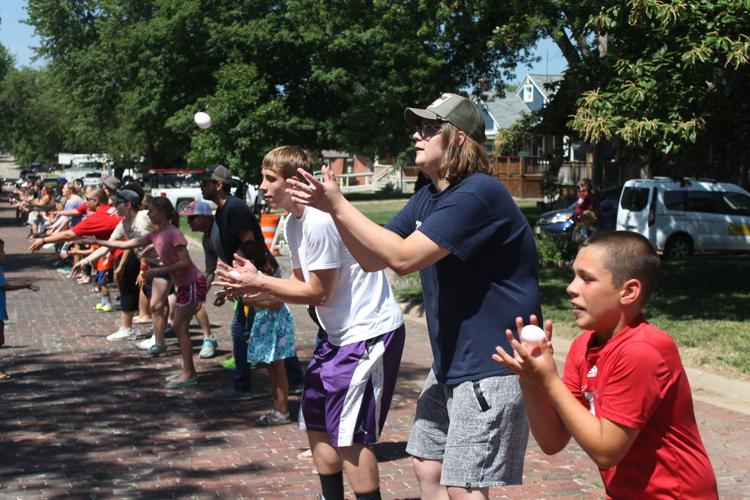 WAYNE CHICKEN SHOW
Wayne, Nebraska, July 12 to 14
chickenshow.com This is a must-event for chicken lovers. The theme this year: chickens around the world. The Wayne Regional Arts Council started the event in 1981, and this will be the 39th year for this fowl festival. Activities include entertainment, cement chicken auction, fireworks, teen dance, parade, games and contests, car show, poker run and food and craft vendors. The show received the 1996 Nebraska Outstanding Tourism Award and was selected in 1999, along with four other community events in America, to be featured in the Library of Congress.
NEBRASKA'S BIG RODEO
Burwell, Nebraska, July 24 to 27
From classic events such as saddle broncs and steer wrestling to the wild horse and Canadian chuckwagon races, this event has something for everyone. And it does draw visitors from all over the world. Check out the 4-H animals and exhibits or try some delicious food on the midway. If you need a break from all the action, Calamus Lake and Fort Hartsuff are nearby. It's one of the oldest rodeos in the United States.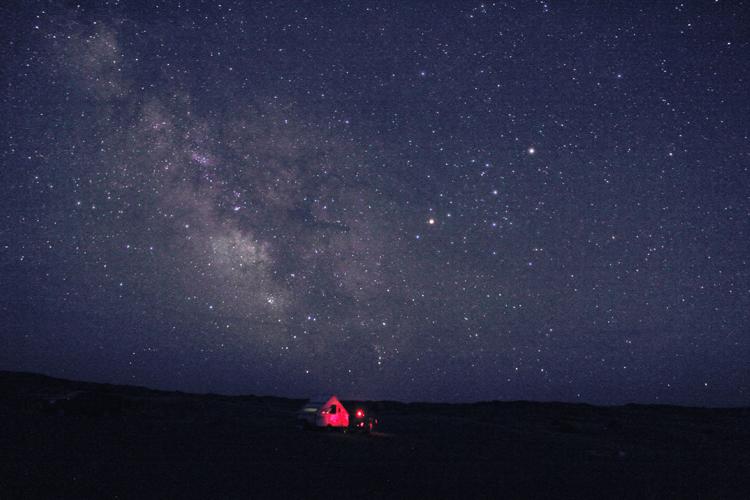 NEBRASKA STAR PARTY
Valentine, Nebraska, July 28 to Aug. 2
nebraskastarparty.org The 26th annual event at Merritt Reservoir's Snake Campgrounds is the perfect place to become acquainted with the wonders of the heavens − which can't be seen from cities. A beginner's field school will show you how fun it is to explore the sky. There's an astro photo contest for more experienced visitors. Lots of recreational opportunities will keep the entire family entertained all week. "Come enjoy the night sky as it looked before the invention of the electric light bulb. Not only can you see the Milky Way galaxy, it even casts a shadow, and we can prove it," says John Johnson, outreach and promotions director.
APPLEJACK FESTIVAL
Nebraska City, Sept. 20 to 22
More than 80,000 people arrive each year to celebrate the kickoff of the apple harvest. You can enjoy everything apple, from pie and cider to fritters and salad. Walk around the craft fairs, watch the parade, enjoy carnival rides and visit the classic car and quilt shows. It's been chosen as one of the Top 10 Fall Harvest Festivals in America by USA Today.
BUFFALO ROUNDUP & ARTS FESTIVAL
Custer, South Dakota, Sept. 27 to 29
It's a spectacular sight to see as cowboys and cowgirls round up and drive the herd of about 1,300 buffalo into corrals and holding pens, a critical management tool in maintaining a strong and healthy herd. Bring your folding chair and cameras or binoculars to one of the viewing areas − breakfast and lunch are available − and watch as the animals are tested, branded and sorted. Some are then sold. Up to 150 vendors will be on hand for the arts festival.
MAPLE LEAF FESTIVAL
Baldwin City, Kansas, Oct. 19 and 20
mapleleaffestival.com It's the perfect time to view the changing colors of the maples in the area and to celebrate a successful harvest. Started in 1958, the event includes more than 300 craft exhibits, quilt shows and displays, performing arts, music, unique food items and activities for the family. There are train rides and a volkswalk.
DOGTOBER FEST
Blue Springs, Missouri, Oct. 20
Bring Fido along for all kinds of fun activities. First you can go for a walk, then bob for biscuits, dress up your puppy for a costume contest or compete for top prize at the dog-owner lookalike event. Pups can earn a good citizen certificate or compete in obedience, agility and rally events. Dog-related vendors will be on hand. Everyone is guaranteed a doggone good time!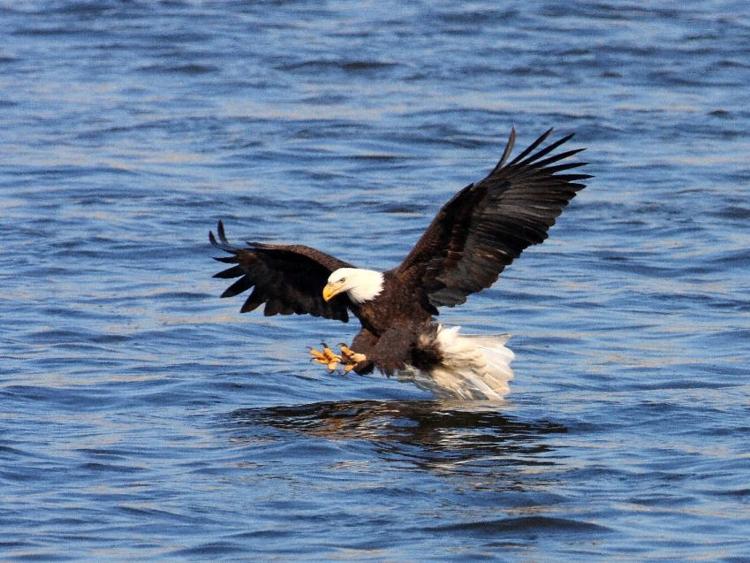 BALD EAGLE APPRECIATION DAYS
Keokuk, Iowa, Jan. 18 and 19, 2020
The 36th annual event at the River City Mall will feature all kinds of vendors and exhibits that relate to bald eagles and nature. Visit the large woodcarvers show or watch live raptor demonstrations in the Plaza 3 Cinema. The Lee County Conservation Board will assist as you use a spotting scope to watch the majestic birds in their natural habitat on the Mississippi River. All kinds of wildlife, conservation and environmental exhibits, including the Iowa State University Insect Zoo. It's all free!
BLACK HILLS STOCK SHOW AND RODEO
Rapid City, South Dakota, Jan. 31 to Feb. 9
More than 300,000 people attend this event, the second-largest in the state behind the Sturgis Motorcycle Rally. The western festival features 120 livestock, horse and rodeo events along with more than 300 vendors. See champion quarter horses and riders compete, cheer on a wild bronc-riding cowboy, get up close and personal with a prize-winning bull and see if your favorite dog shines in the North American Sheepdog Trials. There's even a ball.