The Apollon
1801 Vinton St.; 402-884-0135; www.apollonomaha.com
A multigenre arts and entertainment hub that combines theater, cinema, music, literature, visual art and digital media.
Bellevue Little Theatre
205 W. Mission Ave., Bellevue; 402-291-1554; bellevuelittletheatre.weebly.com
Community theater presenting five shows annually. This season's playbill: "Big Fish," "Cheaper by the Dozen," "Arsenic & Old Lace," "She Loves Me" and "Baskerville."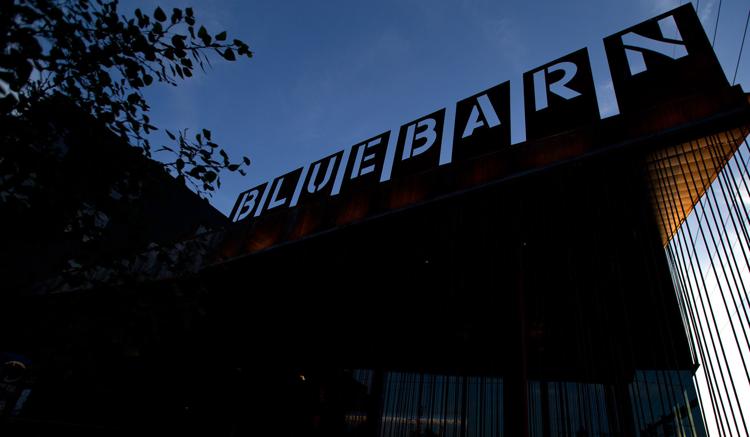 Blue Barn Theatre
1106 S. 10th St.; 402-345-1576; www.bluebarn.org
A professional theater company offering progressive, contemporary plays in a performance season that runs from September through June.
Brigit St. Brigit Theatre Co.
402-502-4910; www.bsbtheatre.com
Now entering its 26th season, the Brigit St. Brigit Theatre Co. focuses on vibrant, compelling productions of the classics — ancient through contemporary — showcased through professional-quality acting and directing. Four to five full-length plays are presented September through May. Performance sites vary.
The Circle Theatre
Hanscom Park United Methodist Church, 4444 Frances St.; 402-553-4715; www.circletheatreomaha.org
This no-experience theater actively casts and includes individuals with varying abilities in all areas of the theater — cast, crew and audience. Presenting contemporary comedy, drama and musicals for more than 30 years.
Chanticleer Community Theater
830 Franklin Ave., Council Bluffs; 712-323-9955; www.chanticleertheater.com
Community theater organization presenting five annual performances and a cabaret series. Season passes available. Summer theater workshops for children. Performances include "Bye Bye Birdie, Young Performers Edition," "Little Women the Musical" and "My Fair Lady." The theater will be moving to the Hoff Family Arts and Culture Center in downtown Council Bluffs in 2019.
Creighton University Theatre
24th and California Streets; 402-280-1448; www.creighton.edu/ccas/fineandperformingarts
Stages contemporary and traditional works October through April at Lied Education Center for the Arts.
Elkhorn Community Theatre
Elkhorn South High School, 20303 Blue Sage Parkway; www.elkhorncommunitytheatre.org
Founded in 1998 to involve as many community members as possible on committees, as performers and as attendees. Performs one or two shows per year.
Florentine Players
2864 State St.; 402-455-6341; www.florentineplayers.com
Community theater productions include comedies, melodramas and improv nights.
Grist Mill McCready Theatre
313 Main St., Macedonia, Iowa; 712-486-2216; www.gristmillfinearts.com
Stages several productions throughout the year. Organized by the Grist Mill Fine Arts Council.
Iowa Western Community College
2700 College Road, Council Bluffs; 712-388-7140; www.artscenter.iwcc.edu
Features college theater and live performances from national touring acts.
JCC Dance and Cultural Arts
Jewish Community Center, 333 S. 132nd St.; 402-334-6406; www.jccomaha.org
Performs musicals each year. Year-round dance instruction and summer camps.
JMR Productions
9740 Brentwood Road; 402-393-3893; www.jmrproductions.com
Original musicals and music by Karen Sokolof Javitch.
Kountze Memorial Theater
Mahoney State Park, Interstate 80, Exit 426, Ashland; 402-944-2523, ext. 7122; www.outdoornebraska.gov/mahoney
Summer and fall melodramas. Visit website for season announcement, show dates.
Lofte Community Theatre
15841 Manley Road, Manley, Nebraska; 402-234-2553; www.lofte.org
Post-and-beam style performing arts facility in Cass County. The group's 2018 season features six productions, including "Hilda's Yard," "Guys on Ice" and "Nuncrackers."
Mills Masquers Community Theater
56543 221st St., Glenwood, Iowa; 712-527-3600; www.millsmasquers.org
Community theater group established in 1977. Performs at Barton-Rowe Theater in Glenwood.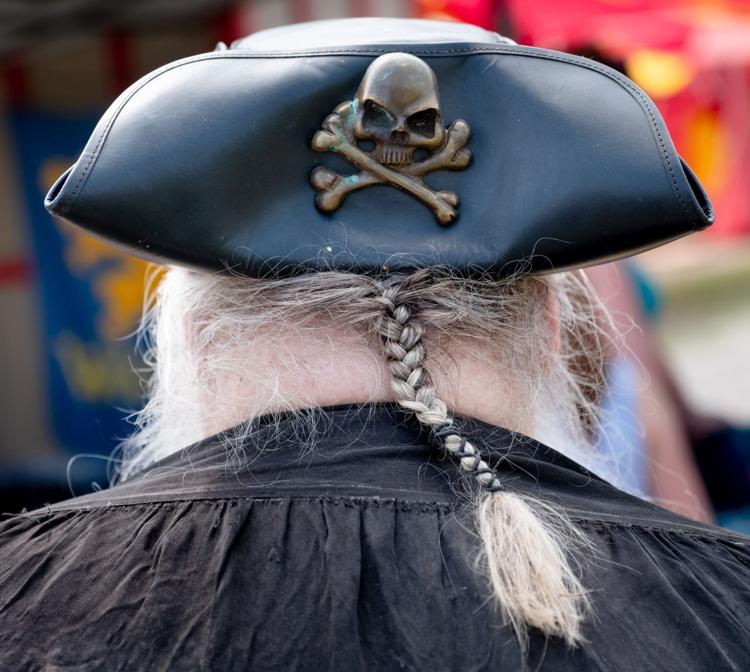 Nebraska Renaissance Faire/ Midlands Pirate Festival
233rd and West Maple Road; 402-999-5463; www.nebfaire.com
Two festivals in April feature six stages of entertainment. Held at RiverWest Park.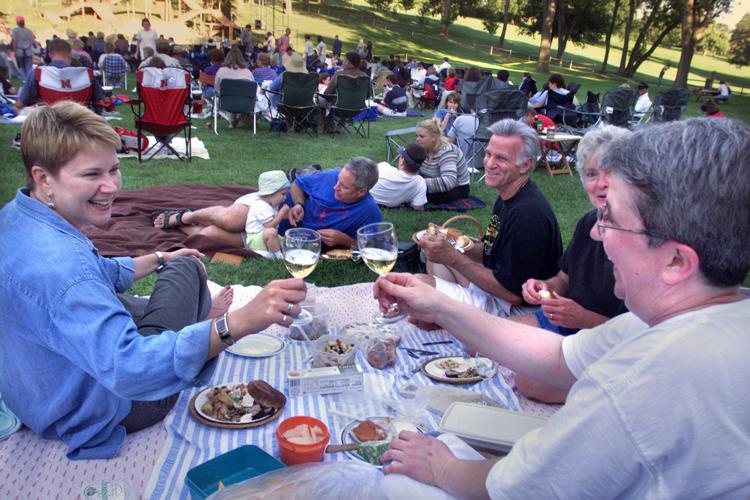 Nebraska Shakespeare on the Green
402-280-2391; www.nebraskashakespeare.com
Nonprofit professional theater organization. Presents two works of Shakespeare in cooperation with Creighton University, the University of Nebraska at Omaha and the City of Omaha. Thursday through Sunday in late June and early July at Elmwood Park (via the UNO entrance south of the bell tower). Free admission; $20 donation encouraged.
Nebraska Theatre Caravan
402-553-4890, ext. 135; www.nebraskatheatrecaravan.com
Professional touring arm of the Omaha Community Playhouse; stages annual performances of "A Christmas Carol."
Omaha Community Playhouse
6915 Cass St.; 402-553-0800; www.omahaplayhouse.com
Community theater with two stages, a professional touring company and an education program. Season runs from August to June and this year includes "Shrek the Musical," "A Christmas Carol" and "The Bridges of Madison County."
Orpheum Theater
409 S. 16th St.; 402-345-0606; www.ticketomaha.com
Built in 1927, the Orpheum hosts local, national and international performing arts, including touring Broadway productions and Opera Omaha.
Papillion-La Vista Community Theatre
11691 S. 108th St., Papillion; www.plvct.org
Holds an annual musical in July at SumTur Amphitheater in Papillion. "Into the Woods" will be the show in summer 2019.
Performing Artists Repertory Theatre
7400 Dodge St.; 402-706-0778; performingartistsrepertorytheatre.org
Nonprofit that stages musicals each year with local actors. Performances at Crossroads Mall.
Ralston Community Theatre
8969 Park Drive, Ralston; 402-898-3545; www.ralstoncommunitytheatre.org
Theater troupe presents a summer musical with community members at the Ralston Performing Arts Centre in Ralston High School.
Rose Theater
2001 Farnam St.; 402-345-4849; www.rosetheater.org
Nationally recognized professional children's theater housed in the former Riviera movie palace built in 1927. The 2018-2019 season features "Elf the Musical," Roald Dahl's "Matilda the Musical" and R.L. Stine's "Goosebumps." Single tickets and family memberships available. Theater workshops, classes and camps for children.
The Shelterbelt Theatre
402-341-2757; www.shelterbelt.org
Full productions of new works by local, regional and national playwrights, staged readings and occasional workshops and alternative programming.
SNAP! Productions
402-341-2757; www.snapproductions.com
Performances promote understanding and acceptance of all members of the community through artistic expression.
University of Nebraska at Omaha Theatre
Presenting shows September through April in the University of Nebraska at Omaha's Weber Fine Arts Building. The 2018-2019 season spotlights works by female playwrights, including "The Clearing," "The Secret Garden" and "The Wolves."
The Weisenheimers
402-319-6454; www.weisenheimers.com
Improv comedy troupe performs original material locally and regionally in small ensembles for parties, corporate and public events.