Boys Town National Research Hospital
555 N. 30th St.; 402-498-6511
14000 Boys Town Hospital Road, Boys Town; 402-778-6800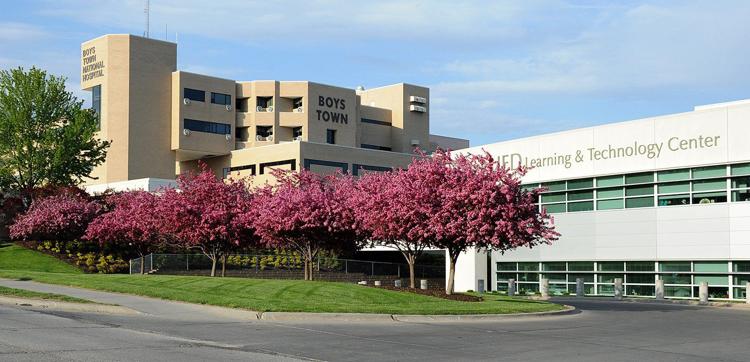 Offers a broad range of hospital and clinic services, from acute pediatric inpatient hospitalization and surgical services to outpatient clinic visits to residential care for children and adolescents with severe behavioral disorders. Specializing in diagnosis and treatment of childhood hearing loss, visual impairment and other communication disorders. General pediatrics and specialty medicine, including orthopedics; pediatric ophthalmology; pediatric neurology; pediatric gastroenterology; ear, nose and throat; audiology; pediatric pulmonology; child and adolescent psychiatry; allergies and asthma. Ongoing expansion includes new pediatric and internal medicine clinics, allowing the hospital to provide primary care for the whole family. Clinical and surgical services are offered at both locations.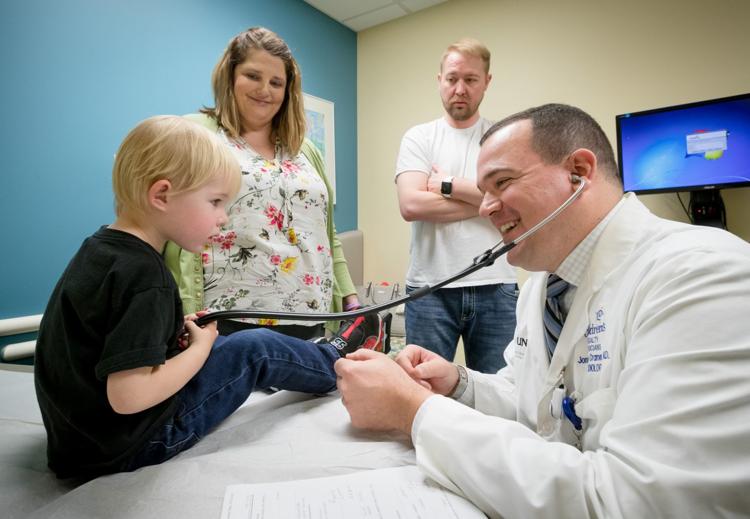 Children's Hospital & Medical Center
8200 Dodge St.; 800-833-3100
The only full-service, pediatric health care center in Nebraska, providing expertise in more than 50 pediatric specialty services to children across a five-state region. The 145-bed, nonprofit hospital is a regional heart center with expertise in pediatric heart transplantation, and offers the region's only Level II pediatric trauma center and Level IV neonatal intensive care unit. Home to both pediatric specialists and primary care pediatricians. A nine-story clinical building is set to open in 2021 next door to the hospital.
Memorial Community Hospital & Health System
810 N. 22nd St., Blair; 402-426-2182; mchhs.org
A critical access hospital providing health care services to Washington County residents. The hospital includes a diagnostic imaging center, labor and delivery suites, an emergency department and a clinic featuring more than 30 specialty physicians. The hospital also supports three area clinics, a specialty medicine clinic and a walk-in clinic.
OrthoNebraska
2808 S. 143rd Plaza; 402-609-1600; OrthoNebraska.com
Specializes in the diagnostic, surgical and rehabilitative needs of persons with musculoskeletal conditions; total knee and hip replacements. Twelve operating rooms and 24 private inpatient beds, as well as physical and occupational therapists, imaging and emergency department services. Supported by OrthoNebraska Clinic. The clinic uses more than 30 providers — including orthopedic surgeons, rheumatologists, a physiatrist and a neurosurgeon — and has several locations throughout the Omaha-Council Bluffs metro area, as well as Fremont and Blair. OrthoNebraska also has an orthopedic urgent care clinic open seven days a week.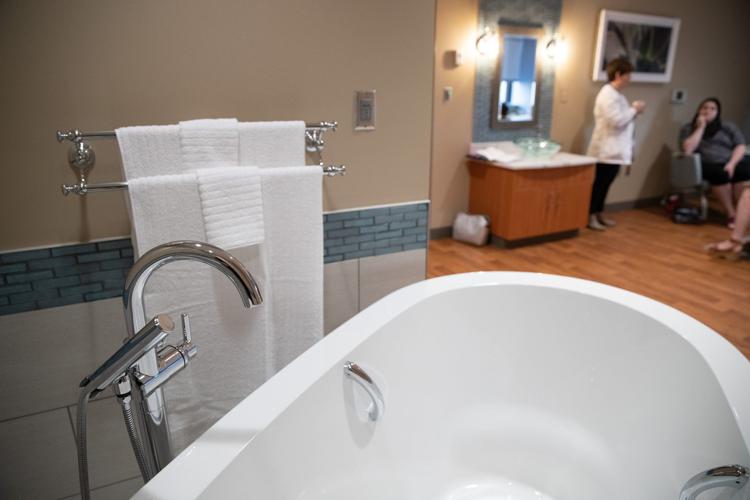 CHI Health
Community Memorial Hospital
631 N. Eighth St., Missouri Valley; 712-642-2784; chihealth.com
Serves the residents of Harrison County in southwest Iowa. The medical surgical hospital has 25 beds for acute inpatient services and skilled bed admissions featuring 24/7 emergency, diagnostic imaging, digital mammography, physical/occupational therapy, behavioral services and 18 specialty clinics that include OB/GYN, oncology, urology and ear, nose and throat.
Creighton University Medical Center-Bergan Mercy
7500 Mercy Road; 402-398-6060; chihealth.com
Offers medical and surgical services with advanced medical specialties, including heart and vascular care, surgery, maternity, cancer care and diagnostic imaging. The hospital includes 400 licensed beds, a Level III neonatal intensive care unit with 36 private rooms, a Level I trauma center, a primary stroke center, and a 24/7 emergency department and ICU. Home of the Heart & Vascular Institute. CUMC-Bergan Mercy serves as the primary teaching hospital for Creighton University's School of Medicine, Nursing and Health Sciences.
Creighton University Medical Center-University Campus
2412 Cuming St.; 402-449-4000; chihealth.com
Provides 24/7 hospital emergency treatment with 20 emergency department rooms dedicated to treating any condition. "Vertical flow" rooms get patients with lower acuity issues in and out of the emergency department within 30 minutes. Diagnostic imaging and a dedicated laboratory; outpatient diagnostics such as CT, X-ray, ultrasound and 3-D mammography. University Campus also coordinates patient care among pharmacists, occupational and physical therapists, diabetes educators, social workers and behavioral health specialists.
Immanuel Medical Center
6901 N. 72nd St.; 402-572-2121; chihealth.com
The 356-bed facility offers a full continuum of medical services including heart and vascular care, cancer care, 24/7 emergency care, mental health, weight management, senior services, orthopedics and physical rehabilitation. It is also a Primary Stroke Center and home to the Nebraska Spine Hospital. The Rehabilitation Center has a warm-water therapy pool and an inpatient rehabilitation facility with 35 private patient rooms.
Lakeside Hospital
16901 Lakeside Hills Court; 402-717-8000; chihealth.com
The only full-service hospital in west Omaha offers maternity, robotic surgery, cardiology, orthopedic, cancer care, wellness, 24/7 emergency care, diagnostics and multiple inpatient and outpatient services. The 157-bed facility includes a cancer unit, a Level III neonatal intensive care unit and a Breast Health Center. The hospital, which contains a Primary Stroke Center, also features a wellness center and two medical office buildings.
Mercy Hospital
800 Mercy Drive, Council Bluffs; 712-328-5000; chihealth.com
Serving western Iowa with a 278-bed facility, offering heart and vascular care, emergency care, surgery, maternity, cancer care, diagnostic imaging, a sleep center, a Level III trauma center and a healing garden for patients. Its outpatient and inpatient psychiatric services are available for all ages. There is a partial/day program for children and adolescents as well as a partnership with Council Bluffs schools. Mercy is a certified Primary Stroke Center and has received advanced certification in total hip and knee replacement from the Joint Commission.
Midlands Hospital
11111 S. 84th St., Papillion; 402-593-3000; chihealth.com
Offers heart and vascular care, 24/7 emergency, diagnostics, gastroenterology, and care for sleep and breathing disorders. A Breast Health Center offers 3-D mammography. The Ambulatory Surgery Center provides general surgery, gastroenterology, gynecology, ophthalmology, orthopedics, ear, nose and throat, pain management and podiatry. The 121-bed hospital's services to Sarpy County include an expanded emergency department and a medical office building for physicians.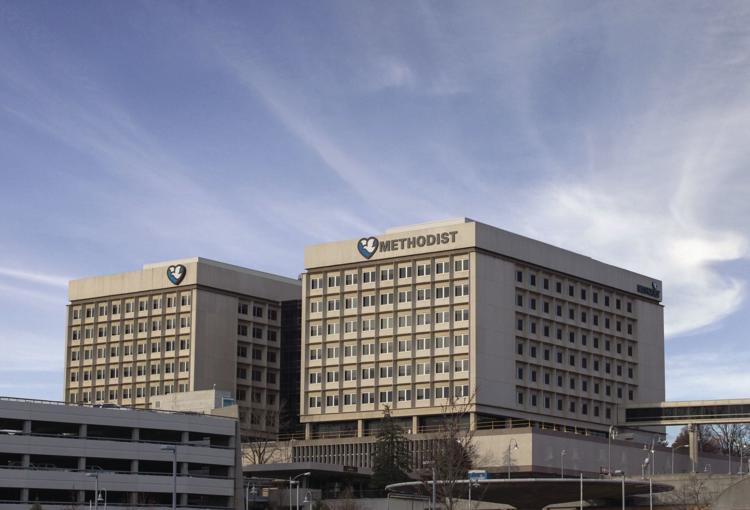 Methodist
Methodist Fremont Health
450 E. 23rd St., Fremont; 402-721-1610; fremonthealth.com
This hospital serves Dodge County and the surrounding area. Among its features are an imaging center, cardiac catheterization lab and the latest in robotic surgery. The hospital, which has been recognized for its emergency services and cancer care, has 75 inpatient beds (55 acute care and a 20-bed inpatient behavioral medicine unit). The medical center is part of the Methodist Health System, which includes specialties that range from behavioral medicine and cardiovascular care to infectious diseases and sports medicine.
Methodist Hospital
8303 Dodge St.; 402-354-4000; bestcare.org/methodist-hospital
Founded in 1891 by members of the Methodist Church in Omaha, Nebraska Methodist Hospital is a not-for-profit, 423-bed acute care hospital. With more than 2,000 full-time employees and more than 400 physicians on active staff, Methodist Hospital provides health care to the region in cardiovascular surgery, neurosurgery, cancer care, gastroenterology, orthopedics and comprehensive diagnostic services.
Methodist Jennie Edmundson Hospital
933 E. Pierce St., Council Bluffs; 712-396-6000; bestcare.org/jennie-edmundson
The 230-licensed bed regional health care center serves about 250,000 residents in southwestern Iowa. The hospital has the only accredited cancer program and the only advanced wound center in southwest Iowa. It is recognized for excellence in surgical care and treatment of heart attack, heart failure and pneumonia. It has earned national recognition for its breast health center. Jennie Edmundson features a Level III emergency department and a Level II nursery.
Methodist Women's Hospital
707 N. 190th Plaza; 402-815-4000; bestcare.org/womens-hospital
Opened in 2010, Methodist Women's Hospital is the region's only hospital dedicated to women's health care. While focusing primarily on women's health, this campus also includes emergency, imaging and laboratory services for men, women and children as well as a Level III Neonatal Intensive Care Unit, reproductive health services and the area's largest maternal-fetal medicine practice. More babies are delivered here than at any other hospital in the metro area. Methodist Women's Hospital includes seven operating rooms and 153 beds, including 51 NICU beds.
Nebraska Medicine
Bellevue
2500 Bellevue Medical Center Drive, Bellevue; 402-763-3000; nebraskamed.com/bellevue
The community hospital with 91 beds provides 24/7 emergency care, maternity care, inpatient and outpatient surgery, intensive care, cancer services, radiology, lab testing, a pharmacy and cardiology services that include cardiac catheterization. Family physicians and specialists see patients in adjoining offices on site.
Nebraska Medical Center
4350 Dewey Ave. (44th and Emile Streets); 402-559-2000, 800-922-0000; nebraskamed.com/nebraska-medical-center
The primary teaching hospital for the University of Nebraska Medical Center, the state's largest and oldest hospital is internationally known for cancer treatment and solid organ transplant.
A sampling of Med Center facilities: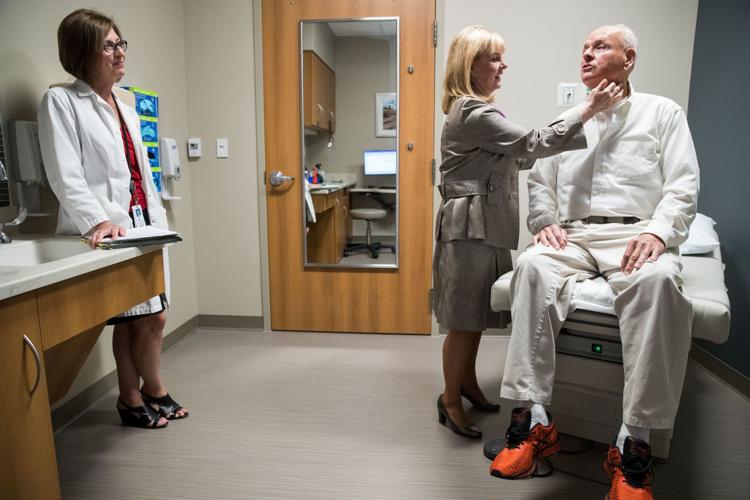 Fred & Pamela Buffett Cancer Center
45th Street and Dewey Avenue
The 10-story, 98-laboratory Suzanne and Walter Scott Cancer Research Tower, the eight-story, 108-bed inpatient treatment center known as the C.L. Werner Cancer Hospital and a multidisciplinary outpatient center are located in the same facility to allow researchers and doctors to collaborate on the best treatment methods. The facility features the Chihuly Sanctuary, home to the art of Seattle-based glass artist Dale Chihuly.
Bariatrics Center
44th and Emile Streets; 402-559-9500
Combines medical and surgical weight loss with nutrition counseling, therapy and exercise consultation.
Diabetes Center
44th and Emile Streets; 402-559-8700
Designed as a one-stop shop for diabetes care. Patients can take advantage of endocrinology, exercise and nutrition counseling, as well as diabetes education, ophthalmology and foot care.
Durham Outpatient Center
44th and Emile Streets; 402-552-2000
Includes outpatient clinics, pediatric clinic, family medicine clinic, Olson Center for Women's Health and an internal medicine clinic.
Lied Transplant Center (Hixson-Lied Tower)
4315 Emile St.; 402-559-4988
Offers bone marrow transplantation, cooperative care and stem cell research and transplantation. The center is home to Nebraska's only multi-organ transplant clinic.
Nebraska Medicine-Village Pointe
111 N. 175th St.; 402-596-3100
Offers a multidisciplinary approach to outpatient cancer treatment with the latest diagnostic imaging, medical and radiation oncology.
Veterans
The VA Nebraska-Western Iowa Health Care System serves veterans in Nebraska, western Iowa and portions of Kansas and Missouri. Omaha's medical center is an inpatient facility and a large outpatient clinic for primary and specialty care. It also houses a comprehensive VA Research Service program. The VA offers a number of services to patients in eight community-based outpatient clinics.
Omaha VA Medical Center
4101 Woolworth Ave.; 402-346-8800, 800-451-5796; nebraska.va.gov
The Omaha Division is an acute, highly affiliated, tertiary care facility. Provides inpatient, medical, surgical and psychiatric care in addition to its ambulatory care services. The Omaha Division is also home to major clinical research programs. The VAMC staff provides medical training to students from the University of Nebraska Medical Center and Creighton University. Expanded facilities including ambulatory care center and women's clinic expected to open in 2020.
Bellevue VA Community-Based Outpatient Clinic
2206 Longo Drive; 402-591-4500; nebraska.va.gov
Offers primary care and mental health services for veterans. Other services include laboratory draws and routine prescriptions processed through the mail or through contract with a local pharmacy.