Pull out your calendar. There are some dates you're definitely going to want to note as you skim this list of signature events across the metro area.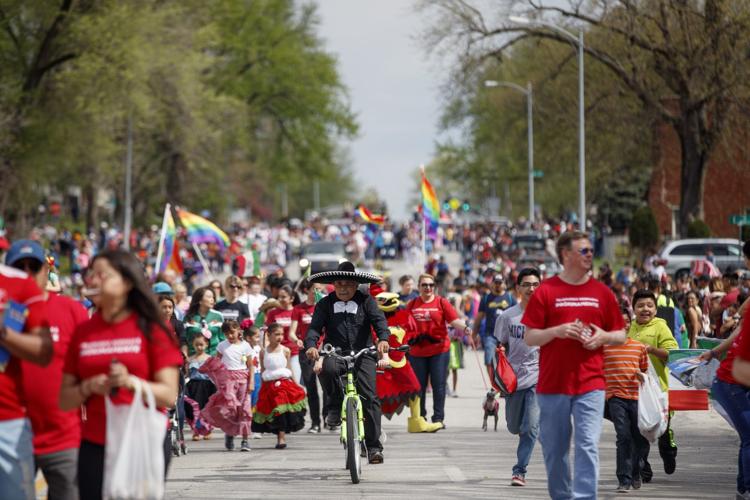 Cinco de Mayo
Since 1920, the Hispanic community in South Omaha has celebrated its Mexican heritage. That celebration has grown into one of the city's largest, drawing more than 100,000 people over four days. Highlights include a parade, carnival rides and games, music, food, an outdoor mariachi Mass and the crowning of Cinco de Mayo royalty.
City of Omaha Celebrates America
Steven Van Zandt will bring his band Little Steven and the Disciples of Soul to Memorial Park on June 28 to headline the annual free Memorial Park concert, now known as The City of Omaha Celebrates America. Van Zandt is a Rock & Roll Hall of Fame inductee and founder of Bruce Springsteen and the E Street Band. Two other bands will perform before the concert ends with a fireworks display. The Nebraska Farm Bureau Foundation will be on hand, seeking donations for flood relief.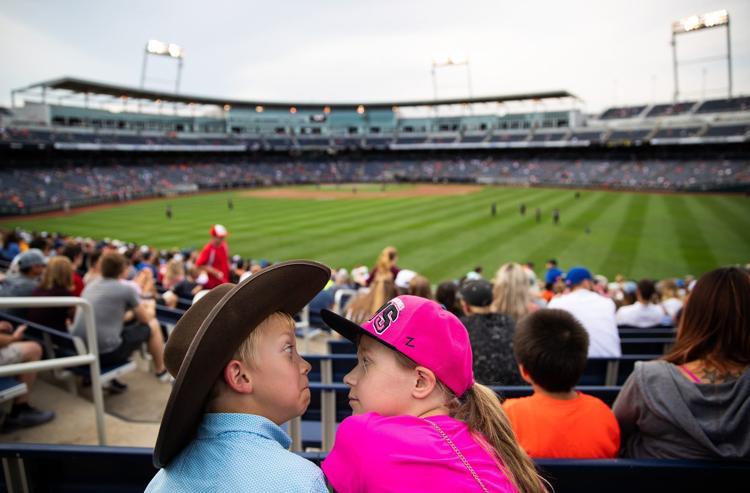 College World Series
The best teams in college baseball play for the national championship, drawing sports fans from across the nation to Omaha. Sellout crowds are typical in the 24,000-seat TD Ameritrade Park for the 12-day tournament. The championship series opens with a parade of teams, an autograph session and fireworks. Throughout the tournament, fans mix baseball with food and drink. The ballpark has a varied menu, including Omaha Steaks burgers and Runza sandwiches. Sports bars and restaurants fill with baseball fanatics watching TV and cheering on their favorite teams, too. Between games, baseball lovers hang out at Fan Fest, a festival within a festival, Omaha Baseball Village, and other party and tailgating sites near the ballpark.
College Home Run Derby and World-Herald Fireworks
Who is the best hitter in college baseball? Come to TD Ameritrade Park on June 29 and find out at this patriotic pairing of baseball — the 2019 Rocket Mortgage College Home Run Derby — and a fireworks extravaganza sponsored by the Omaha World-Herald.
Dodge County Fair
Five days of food and fun at the fair! This year's Dodge County Fair is July 31 to Aug. 4 in Scribner. The headliner is the 1980s rock band Hairball, complete with smoke, lights, fire, snakes, face paint and big hair. If you prefer your entertainment a little more country, the fair has tractor pulls, barbecue booths, 4-H exhibits and lots of animals. Throw in a parade, demolition derby and carnival rides, and the whole family is bound to have a blast.
Holiday Lights Festival
With Gene Leahy Mall getting a facelift as part of the riverfront development, the annual Holiday Lights Festival will move to a different downtown location for 2019 and possibly beyond. The traditional flipping of the switch has been the Friday after Thanksgiving. A Making Spirits Bright concert has followed at the Holland Performing Arts Center, along with a Family Festival that's mostly free to participants. The holiday glow is expected to continue through New Year's Eve, when the festival ends with a fireworks spectacular.
Jazz on the Green
midtowncrossing.com; search "events"
Spread a blanket, pop a cork and enjoy an evening of music in Turner Park. The annual Jazz on the Green begins July 11 and runs Thursdays through Aug. 15. Pick your genre — reggae, Latin, big band, etc. — or make a standing date with this popular summer concert series. It's free! The park at 31st and Farnam Streets opens at 5 p.m. Music starts at 6:30 p.m., with the headliner taking the stage at 7:30 p.m. Bring a picnic meal, buy takeout food from a nearby vendor or dine at a Midtown Crossing restaurant.
Lauritzen Gardens Antique Show
For the 16th year, Omaha's botanical center plays host for a weekend of design, florals and entertaining in the Lauritzen Gardens Antiques Show, Sept. 20-22. Interior designer Nina Campbell headlines Friday's luncheon; French floral designer Christian Tortu speaks Saturday; and New York Times food editor Sam Sifton is Sunday's luncheon draw. Thursday evening's preview party includes a chance to shop the show ahead of the general public.
Loessfest
Spring floods may have postponed this year's Loessfest until Labor Day weekend, but that won't dampen the fun. This family outdoor festival at Tom Hanafan River's Edge Park in Council Bluffs features music, movies, games, food and fireworks. The music appeals to every taste, and so does the food, catered by local restaurants and available from a line of food trucks. A 22-mile bicycle ride and driving tour of the Loess Hills are annual features. Best part? The entertainment is free.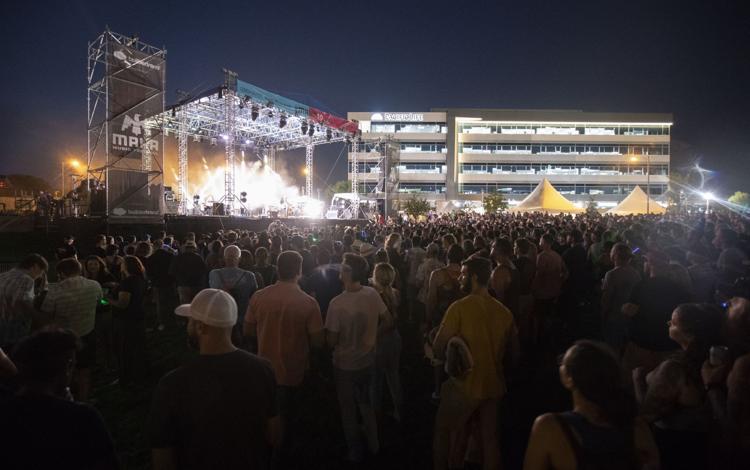 MAHA Music Festival
It just keeps getting bigger and better. In its 11th year, the MAHA Music Festival will highlight pop singer and rapper Lizzo and indie rocker Jenny Lewis during its before-school-starts festival, Aug. 14-17, at Aksarben Village. Six of this year's 10 main events prominently feature women. A wide variety of music styles — indie rock, rap, surf pop, salsa, electronic and more — will be showcased. Some artists are expected to show up at venues around town Thursday and Friday for pre-concert performances.
Mills County Fair
For five days in July, the Mills County Fair attracts people from across the county to Malvern, Iowa, for fun and food. It's good old-fashioned family entertainment with livestock shows, children's activities, a 4-H show and displays, demolition derby, rodeo, tractor pull and music.
Plattsmouth Harvest Festival
plattsmouthharvestfestival.com
Since 1932, this Cass County community has been celebrating its bountiful yields with a harvest festival. Its name has changed over the years, but the aim is the same: community. The town parties for four days (Sept. 5-8), with carnival rides, parades, music, entertainment and a talent show. A king and queen are chosen. And there are competitions: slow tractor races, chicken chariot races, egg tosses, water fights and a cornhole tournament. Of course, there's lots of food and a fireworks show, too.
The Polar Express
Each year in early December, the Missouri Valley City Park and the Watson Station Train Depot turn into a Christmas town based on the story of "The Polar Express." Families can ride a miniature steam train or take a hayrack ride. Face-painting, holiday goodies and a visit from Santa and Mrs. Claus.
Ralston's 4th of July Celebration
"Independence Day, the Ralston Way!" It's more than this year's theme. It's a 59-year tradition. This small city attracts thousands for an old-style, two-day salute to America. Think parades, fire department water fight, community picnic, music in the park, chicken dinner at the Legion Hall, pie-baking contest, beer garden, street dance and fun run. Of course, it ends with a giant fireworks display synchronized to music over FM Radio KAT 103.7.
River's Edge Taco Fest
Following the success of the first Taco Fest in 2018, an encore at River's Edge Park in Council Bluffs is set for Aug. 3. The festival will feature live bands throughout the day, popup taco-centric restaurants, a margarita bar, Lucha Libre wrestling, a Chihuahua pageant and races, and interactive experiences. New this year: a cornhole tournament with cash payouts. Everclear headlines the live music acts.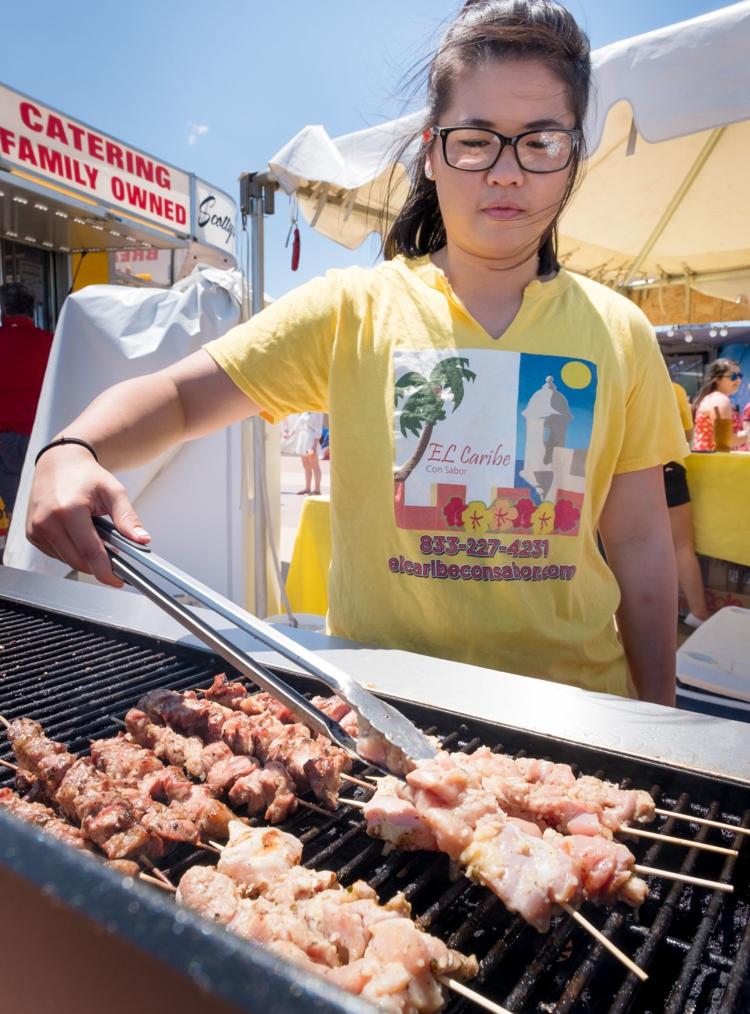 Taste of Omaha
Taste of Omaha is the unofficial start to summer in the metro area. The three-day foodie-fest draws more than 125,000 people each year to sample specialties from metro-area restaurants and food trucks. Heartland of America Park and Lewis & Clark Landing are party-central for wine, beer, family entertainment and live music. This year's event is May 31 to June 2.
Wahoo Country Music Show
How does five days of country music sound? Great? Then head to the Saunders County Fairgrounds June 19-23 to listen to the best local and regional country musicians. Make it a vacation! Stay at the campgrounds, first-come, first-served.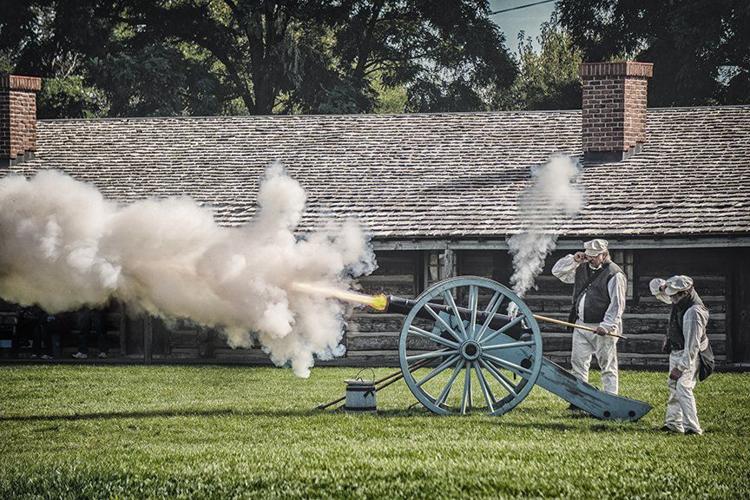 Washington County Heritage Days
Take a step back in time and discover what it was like to be a pioneer on the Plains. This two-day event in early October at the Fort Atkinson State Historical Park celebrates the history of agriculture in Washington County and early settlement days in Nebraska. Learn skills of the 1800s and ways of life through hands-on demonstrations, children's games, traditional foods and music. There's hay-baling and antique tractor demonstrations along with cow-chip tossing and pellet-gun shooting.
Woodbine Rodeo Days
Two nights of IRA-sanctioned rodeo action has attracted crowds to Woodbine for 54 years. Always held on the Thursday, Friday and Saturday following the 4th of July, Rodeo Days features a kids' night and a parade.
Zydeco Festival
Bon temps! Musical artists from New Orleans will perform authentic zydeco beats in Turner Park on June 22. Bring a blanket or chair for this free, family-friendly outdoor event. Bring your appetite, too. Midtown Crossing restaurants will cook up Cajun and creole offerings. Menus over the past five years have included alligator on a stick, a crawfish boil and jambalaya.